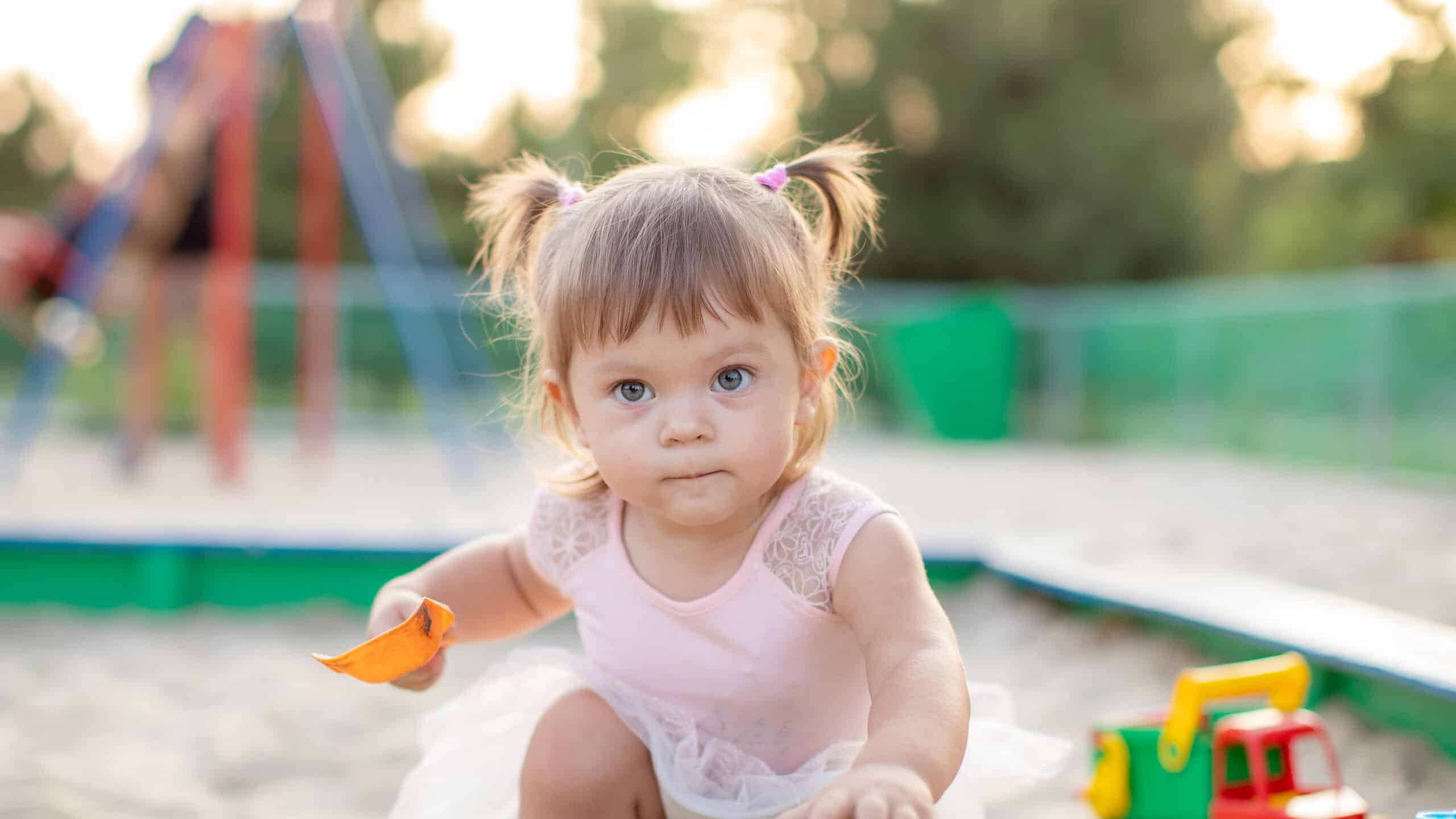 Arizona residents take pride in the region's great weather, diverse wildlife and nature, and world-renown attractions. But the state's laudable education system remains among the little-known facts about the "Grand Canyon State."
The Arizona Department of Education oversees a broad selection of high schools, middle schools, and elementary learning facilities. You'll find the right institution for your young scholar regardless of your residence location, budget, or specific needs.
Understandably, we all have different priorities and needs, and what might seem" perfect" may not attract the next person. Still, every child needs a reliable facility that performs exceptionally in state-required assessments and prepares learners adequately for advanced education programs. If this is what you need, you're home!
This detailed guide will take you through the best elementary, middle, and high schools in Arizona State.
Best Elementary Schools
Chandler Traditional Academy – Independence
1405 W Lake Drive, Sun Lakes, Arizona 85248
Parents looking for a reliable, top-rated elementary school in Sun Lakes, AZ, will find immense value in Chandler Traditional Academy – Independence.
The founders' primary objective was to create a collaborative environment for parents and staff to ensure good character and academic excellence. With a back-to-basic and fast-paced curriculum, the institution requires a firm commitment from every tutor, parent, and learner.
The facility serves 870 PK-6 learners; the elementary student population comprises 52% males and 48% girls. Interestingly, the school's minority enrolment rate is 71%, the highest of all the top-rated elementary schools in this review.
Chandler Independence Campus' staff team comprises 28 registered and experienced teachers and one licensed school counselor. They all serve full-time. This population culminates in a student-teacher ratio of 31:1, the worst among its peers. But don't be fooled; Independence is among the best-performing elementary facilities in the state.
The facility is the fourth-best in the state and the second-best in the Chandler Unified District. It boasts a No. 4 Reading Proficiency rank and takes up the 9th position in Math Proficiency. Furthermore, 88% of learners achieved or surpassed the Math and Reading Proficiency pass marks, which exceeded expectations. Finally, the school scores a 9/10 GreatSchools.Org rating.
Montessori Education Centre Charter School – Mesa
2834 E Southern Ave, Mesa, Arizona 85204
Situated in Mesa, AZ, this Montessori Charter School opened in 1985 as a brainchild of Jack and Jean Squires, Rex and Sally Parry, and Trey and Tammy Whiting. The main inspiration for the three couples was to create a better learning environment than they've experienced. So they devised a beautiful, warm setting prioritizing each learner's needs.
The Mesa campus serves 249 elementary students, but its entire population is from kindergarten to seventh grade. Unlike its peers in this review, this institution has more girls than boys, forming 57% and 43% of the population. Furthermore, Mesa's Montessori Education Center has 37% minority student enrollment.
The institution's excellent performance ranking draws numerous parents looking to maximize their young learner's academic potential. As a result, it takes up the third position in Arizona's elementary school rankings and is the number one Charter Elementary School in the state.
Furthermore, it's the second best in Reading Proficiency and ranks in the 18th position in Math Proficiency. According to the latest rankings, 98% of learners earned or exceeded the Reading Proficiency level, while 77% managed or surpassed the Reading pass mark. These performance rankings have earned the school a 10/10 GreatSchools.org rating for test scores.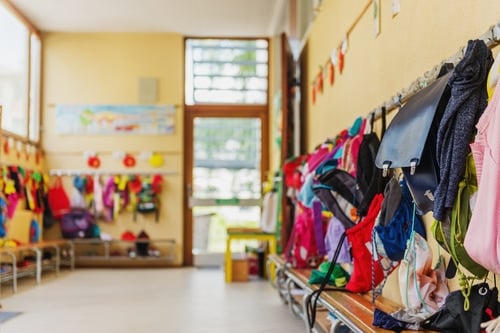 Knox Gifted Academy
700 W Orchid Ln, Chandler, Arizona 85225
Knox Gifted Academy, or KGA, has an outstanding team of tutors and support staff. The cadre strives to deliver a favorable learning environment for learners to tap into the highest potential of personal achievement.
KGA has 659 students spread between kindergarten to sixth grade. The male population is larger than the females, at 53% and 47%, respectively. Furthermore, the school's annual minority student enrolment is 63%.
Knox's climate and organizational culture focus on developing the whole learner, addressing behavior, academics, character development, and social responsibility with equal importance.
Furthermore, the environment encourages extra-curricular associations and team activities. This allows a seamless transfer of students' perspectives, skills, and proficiencies.
The 27 licensed and experienced tutors in KGA serve alongside one qualified school counselor full-time. As a result, the student-teacher ratio is 27:1, higher than the district's average. But this isn't a deal breaker since students perform impressively despite the disparity.
Knox Gifted Academy ranks as the best elementary school in the Chandler Unified District and is the second best among 1,006 elementary schools in Arizona. The institution boasts a second-best Reading Proficiency rank and claims the top position for Math Proficiency. This is thanks to the 95% of learners who achieved or exceeded the Math and Reading Proficiency thresholds. Based on these performance metrics, the facility's 10/10 GreatSchools.org rating is well deserved.
Mesa Academy for Advanced Studies
6919 E Brown Rd, Mesa, Arizona 85207
Looking for an inclusive, top-ranking learning facility with the right curriculum to nurture tomorrow's leaders? Mesa Academy for Advanced Studies makes a great pick.
The facility hosts a student population of 399 and serves fourth to ninth-graders. Boys form 51% of all students, while girls trail at 419%. The institution's minority student enrollment is 30%.
Mesa Academy has 20 certified and experienced teachers serving full-time. Unfortunately, this means the student-teacher ratio is 20:1, relatively higher than the Mesa Unified District average. But this isn't a setback, considering the facility still performs excellently yearly.
The school ranks in position 3 for Math Proficiency and holds the first position for reading proficiency. 98% of Mesa Academy students achieved or surpassed the Math Proficiency level. On the other hand, those who managed or exceeded the Reading Proficiency level were 96%.
The facility ranks top among Mesa Unified District and Arizona State elementary schools. This ranking considers the institution's state-required test performance and how teachers prepare learners for high school. Moreover, the school has a GreatSchools.org rating of 9/10.
Best Middle Schools
Madison Traditional Academy
925 E Maryland Ave, Phoenix, Arizona 85014
Phoenix's Madison Traditional Academy is part of the Madison School Elementary District. Since opening its doors, the facility has primarily focused on equipping young learners with the necessary skills for the future. Moreover, staff members take pride in embracing students' natural curiosity and using it to nurture them into lifelong leaders.
The facility serves K-8 to 766 students. This population is female-dominated, with girls forming 53% while males trail at 47%. Furthermore, the facility has a 38% minority student enrollment, the lowest of Arizona's top three middle schools. Still, it's among the most inclusive learning facilities in the state.
Learners benefit from the facility's signature programs tailored to nurture their talent and open them up to new opportunities. As a result, they remain engaged in their classes while enjoying a well-rounded experience.
The students benefit from the services of 33 seasoned full-time tutors, translating to a 21:1 student-teacher ratio. This could mean a heavier workload for the teachers, but they still deliver impressive performance.
Phoenix's Madison Traditional Academy ranks in the 7th position out of 622 Arizona middle schools. It also tops its peers in the Madison Elementary District, making it one of the best middle schools in the Phoenix metropolitan area.
The Math and Reading Proficiency performances are well above expectations, taking up the 7th and 10th positions, respectively. Approximately 80% of learners attained or exceeded the Reading Proficiency pass mark, while 87% achieved a similar feat with Math Proficiency. The rankings translate to its 9/10 GreatSchools.org rating.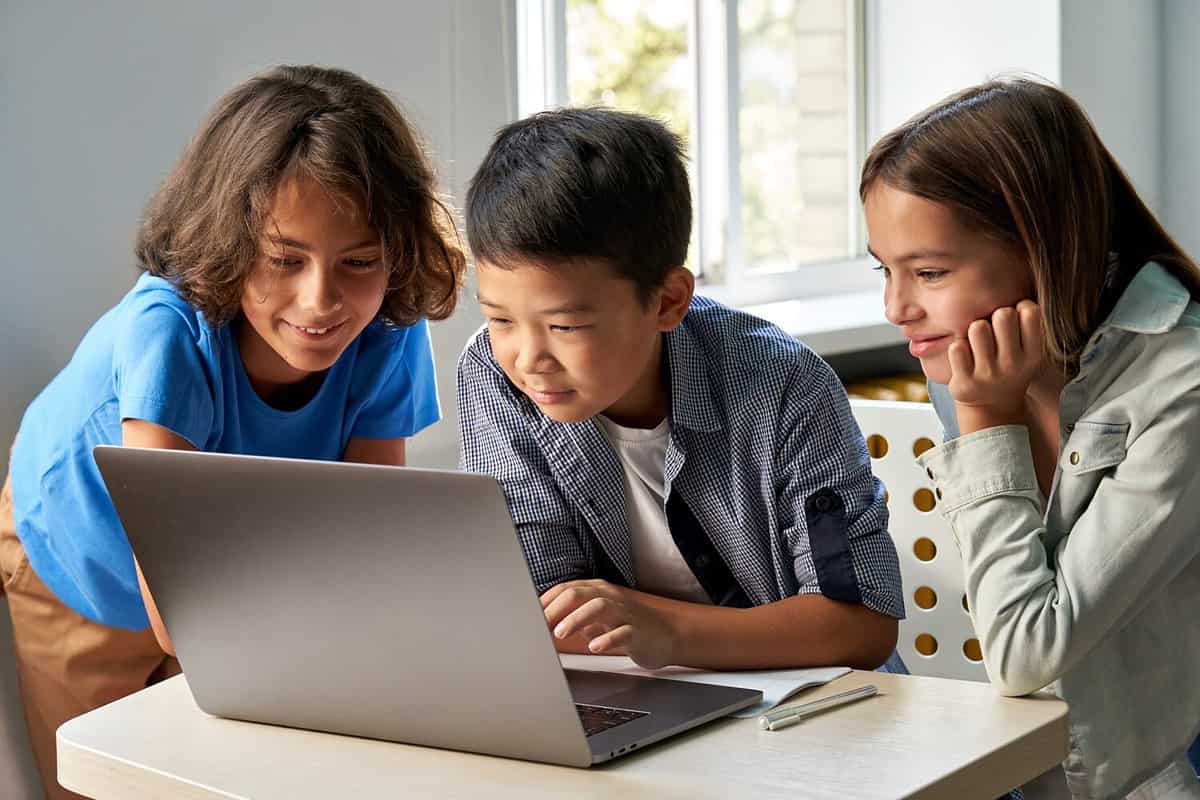 Alhambra Traditional School
5725 N 27Th Ave, Phoenix, Arizona 85017
Like its Chandler Traditional Academy – Independence counterpart, Alhambra Traditional School in Phoenix follows the collaboration-based ATS program. Here, parents and tutors partner to guide learners to academic excellence.
Parents, students, and teachers work together to complete the fast-paced back-to-basics program. Thus, learners get a solid foundation of high-level reasoning capabilities via a consistent, structured program.
The facility houses 788 K-8 learners, with females contributing 53% of the population while males trail 47%. This populace comprises 89% minority student enrollment. Moreover, 35 full-time tutors handle all these students creating a 22:1 student-teacher ratio higher than the Alhambra Elementary District's average.
This reputable middle school takes the 6th position in the statewide middle school rankings. It also holds the top position among its peers in the Alhambra Elementary District. In addition, the Math and Reading Proficiency ranks are impressive, at #5 and #7, respectively.
Moreover, 82% of learners attained or exceeded the Reading Proficiency pass mark, while 89% achieved the same for Math. This alone justifies the 10/10 GreatSchools.org rating.
Arizona College Prep Oakland Campus
1150 W. Erie St, Chandler, AZ 85224
Arizona College Prep, or ACP, is in the Oakland Metropolitan Area. The middle school's culture prioritizes propelling learners to their maximum potential. Furthermore, the staff team always seeks to nurture them to succeed in ACP High School programs and later on in their proffered college or university.
Most former learners acknowledge the facility's role in molding them into valuable members of society. Currently, the school serves 6-8 to 742 students, 70% under the facility's minority enrolment program. This populace comprises a 52% female group while their male counterparts form 48%.
Learners benefit from the guidance of 28 full-time teachers working alongside a licensed counselor. This number equals a 27:1 student-teacher ratio, much higher than the district's average. Still, the dedicated staff team pushes through to deliver exemplary performance.
The facility ranks #2 among the state's middle schools and tops its peers within the Chandler Unified District. It also boasts statewide Reading and Math Proficiency rankings of #2 and #1, respectively. The individual performance in the two proficiency tests was equally impressive. 93% and 96% of the learners met or exceeded the Reading and Math Proficiency pass thresholds. On GreatSchools.org, ACP scores a Summary Rating of 9/10.
Best High Schools
BASIS Oro Valley
11155 N Oracle Rd, Oro Valley, Arizona 85737
BASIS Oro Valley charter school is perfect if you need an institution emphasizing overall student growth. Many reasons draw parents to BASIS Oro Valley Campus.
First, the tutors are among the country's most professional and collaborative learning communities. The institution also follows the widely celebrated BASIS Charter School Curriculum, and the teachers have the academic freedom and autonomy to use their preferred teaching approach.
This flexibility allows them to plan and implement dynamic learning sessions that nurture learner enthusiasm for high-level learning and new knowledge.
On the other hand, students begin taking Advanced Placement coursework and tests in the ninth grade. At senior, they can join the facility's Capstone program, entailing seminar-style classes spanning two-thirds of the year and an off-campus research program in the final trimester. Furthermore, they can join hiking, band, and chess clubs.
This proper balance is a great contributor to the facility's exceptional performance, as evident in these rankings:
BASIS Oro Valley ranks #27 nationally, #2 in the state, and #1 among its peers in the Tucson Metro Area. It's also the fourth best among Charter high schools and takes up the 12th position in STEM high schools ranking. GreatSchools.org rates the facility at 9/10.
Thus, the 252 learners in the school can attain their greatest academic and extra-curricular potential and adequately prepare for education advancement, global citizenship, and a rewarding career.
University High School – Tucson
421 N Arcadia Ave, Tucson, Arizona 85711
Besides being among the top-ranking high schools in Arizona, the University High School – Tucson Campus also boasts a solid reputation. Particularly, the institution earned the Blue Ribbon accolade twice, in 2005 and 2016. But what else makes it ideal for high school students? We'll explain.
Tucson's University High School serves 1,222 learners with 29 Advanced Placement programs and a full honors curriculum. Students also explore a broad scope of electives ranging from full fine arts to software development to dance and yoga.
Furthermore, the institution strategically partners with the prestigious University of Arizona to provide concurrent engineering enrolment. Students also learn foreign languages like German and French.
A team of world-class tutors makes this all-inclusive academic setup a reality. The facility also boasts a rich organizational culture nurtured by like-minded learners gathered to quench their yearning for self-improvement and future preparation. These efforts pay off if the latest rankings are anything to go by.
University High School – Tucson ranks #28 nationally. It's also the third-best in the state and the second-best in the Tucson Metro Area. The facility ranks top among Tucson Unified District high schools and #196 in STEM high schools rankings. On GreatSchools.org, the facility boasts a 10/10 rating.
Academics aside, the facility also offers an all-inclusive athletics program spanning interscholastic seasons. Consequently, learners can enrich their bodies and explore their interests in a secure and motivating environment.
BASIS Chandler
4825 S Arizona Ave, Chandler, Arizona
Boasting a high school total enrollment of 335, BASIS Chandler High School serves learners between grades five to twelve. The campus operates under the BASIS Charter Schools network, reputable for world-class education systems since its establishment in 1998.
BASIS Chandler's STEM-infused, liberal arts-based curriculum guarantees to guide your young learner farther than they'd ever imagined.
Like in BASIS Oro Valley charter school, teachers can leverage their preferred approaches to deliver the most favorable outcomes. Similarly, students here join the Advanced Placement program upon reaching the ninth grade. But once they reach senior year, they can choose between the senior program by the charter school network or the AP Capstone program.
Senior students spend two-thirds of the academic year in seminar-style class sessions before dedicating the final trimester to their off-school projects. As expected, BASIS Chandler High School exhibits the same impressive academic performance as its counterparts in the BASIS network.
BASIS Chandler's nationwide ranking is position 11, but it's the top among the state's high schools and its peers within the Phoenix Metro area. The facility is also the second-best among Charter High Schools and the fourth-best in STEM High Schools ranking. On GreatSchools.org, the facility boasts a 9/10 summary rating.
The charter school doesn't compromise on work-life balance. Instead, it offers numerous extracurricular opportunities, including the yearbook club, jazz band, and the big club.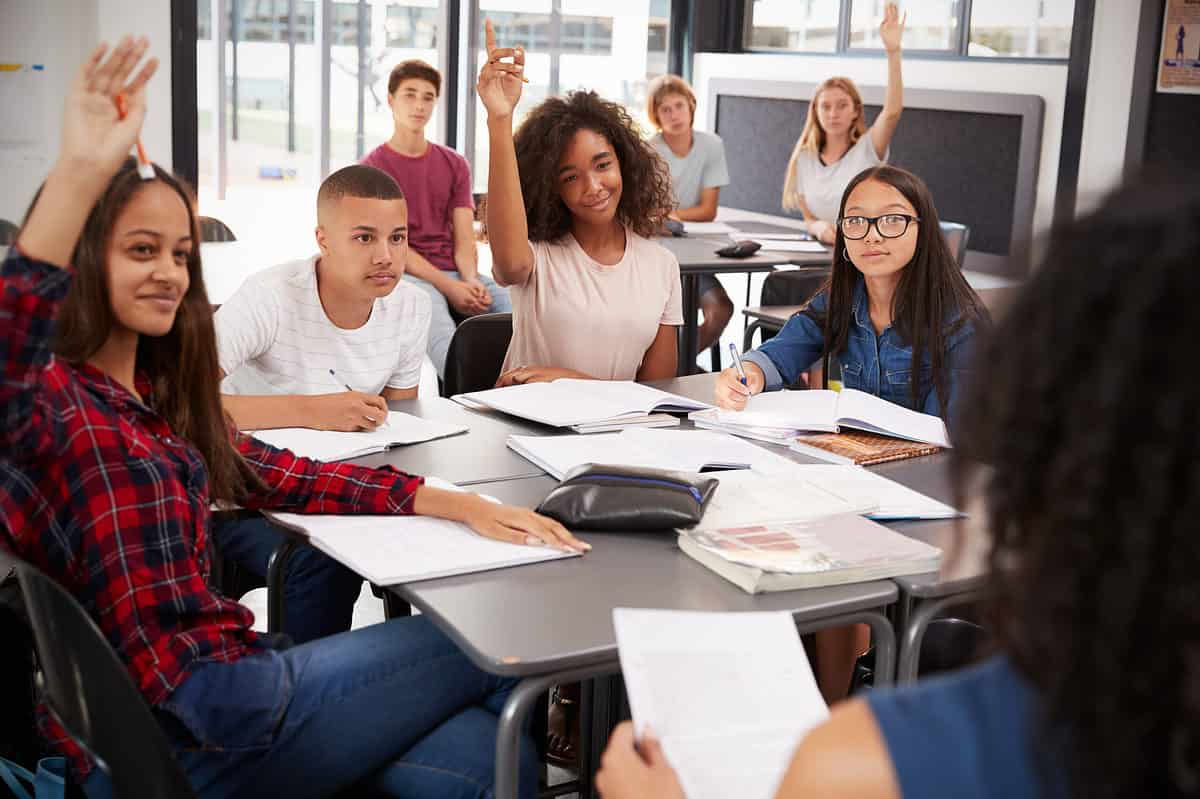 Choose Right
Arizona State has an outstanding educational history and is home to thousands of top-rated elementary, middle, and high schools. Thus, you have all the information you need when looking for a top-ranking school in Arizona today.
All these options can make it difficult to find the right school for your young learner's needs. But you'll get it right when you prioritize your plans, budget, and current location. But most importantly, consider your child's needs above everything else.
So first, create a picture of your ideal institution before you compare the different options in this list. This way, you'll easily determine the most befitting school.