Arkansas is a hidden gem in the United States, offering a range of attractions and amenities that qualify it among the best states for families to settle down in. Hosting 3,045,637 residents, the region is reputable for its world-renowned attractions, rich culture, robust economy, and affordable cost of living. The state recently ranked top in the country for the relative value of $100.
Arkansas's revered education system is another huge draw, particularly for its quality and accessibility. The state has 259 school districts governing over 1,056 K-12 public schools. Thus, families access numerous educational opportunities that match their children's needs and aptitudes.
Understandably, sifting through the options to pick a befitting learning environment can be difficult. But we've done the research to simplify your search and help you make an informed decision.
That said, let's explore the ten best learning institutions in the "Natural State".
Best Elementary Schools
Baker Interdistrict Elementary School
15001 Kanis Road, Little Rock, AR 72223
With a strong focus on community and teamwork, Baker Interdistrict Elementary School has become a shining example of what schools can achieve when everyone works together towards a common goal. The school is in the state's capital, Little Rock, AR, and has been a game changer in Arkansas's educational standards. 
Baker Interdistrict Elementary School has 397 diverse students with unique academic capabilities and talents. The population of schoolboys is on par with that of schoolgirls, each representing 50% of the populace. In addition, learners from minority communities form 58%, while those who face financial hurdles comprise 16% of the populace.
The school boasts a team of 30 adept and well-qualified tutors, ensuring that the teacher-student ratio remains consistent with that of the district at a commendable 1:13. The icing on the cake? The entire faculty comprises full-time certified professionals, with over half having over three years of valuable experience in their respective fields.
Baker Interdistrict Elementary ranks fourth best in the state and 1 out of 16 schools in the Pulaski County Special School District. Moreover, students excelled in math and reading, with 80% and 74% attaining or exceeding the pass thresholds for the two subjects. Consequently, the school ranks 2 and 9 for reading and math.
Eagle Heights Elementary School
500 No Chestnut Street, Harrison, AR 72601
Parents looking for a reliable elementary school in Harrison, Arkansas, can find immense value in Eagle Heights Elementary. Quality instruction programs, seasoned staff members, and a child-centered approach highlight the institution's learning experience, but your child can gain more than the high scores in the class.
The pupil population at Eagle Heights is 246 between kindergarten and fourth grade. Females lead in terms of the populace, comprising 52%, and boys make up 48%. Learners from minority communities form 9%, while those who struggle financially constitute 74%.
Eagle Height is home to 14 tutors, translating to a teacher-student ratio of 1:17, fairly higher than that of the state. Still, all the teachers hold the appropriate certifications and have taught for over three years.
The staff provides quality academic opportunities for all learners. These tutors believe each scholar has all it takes to succeed, so they partner with parents to harness each student's maximum potential.
Eagle Heights Elementary ranks 3rd out of 476 in state rankings and 1st in the Harrison School District. The students also performed beyond expectations in math and reading, with an 85% and 75% pass rate for both subjects. Thanks to their performance, the school ranked 4th for reading proficiency and 6th for math proficiency.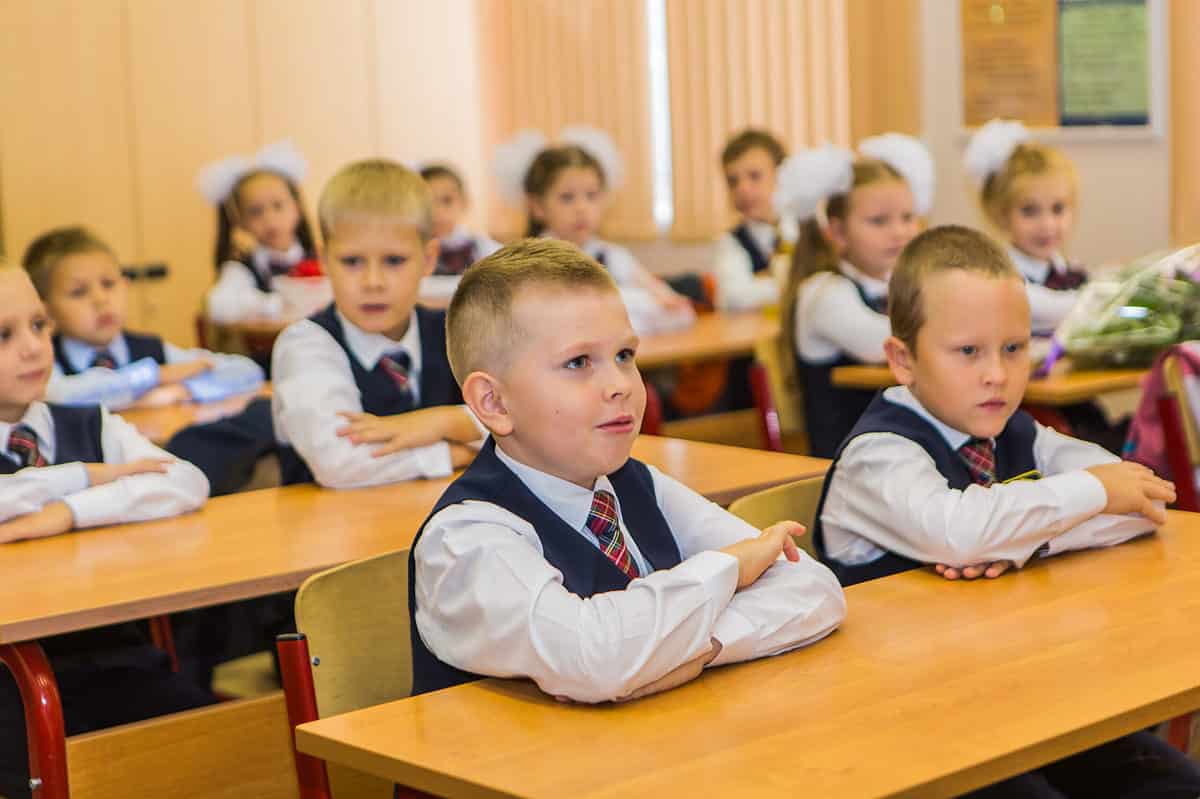 Greenbrier Wooster Elementary School
9 Church Cir, Greenbrier, AR 72058
The idyllic countryside of Greenbrier, Arkansas, is home to one of the state's most reputable primary education centers – Greenbrier Wooster Elementary. Besides its numerous accolades for academic excellence, the facility also boasts an inclusive and collaborative culture that insiders call "The Wooster Way."
Greenbrier Wooster serves K-5 to 348 gifted learners, with an almost equal gender split of 49% females and 51% males. Scholars from minority communities form 9% of the populace, and the facility enrolls 41% of financially limited learners.
Greenbrier Wooster has a teacher-to-student ratio of 1:25, which is way lower than the district average. However, all 14 full-time instructors are board-certified professionals, with 90.9% of staff having at least three years of experience.
While the facility has only one full-time school counselor, it has an impressive 100% certification rate for its professionals. These statistics suggest that the school strongly emphasizes the quality and experience of its staff to provide a top-notch education for its students.
Teachers in this bustling public institution treasure all students and strive to ensure a continuous love for learning that enables academic triumph while maintaining a safe environment, high expectations, and community connections.
Greenbrier Wooster ranks 2nd in Arkansas and 1st in the Greenbrier School District. In addition, the school performs impressively in math and reading, with an outstanding 87% and 72% passing their respective subjects. This performance earned the facility proficiency ranks of 1st and 8th in the subjects.
Janie Darr Elementary School
6505 S Mt Hebron Road, Rogers, AR 72758
Janie Darr Elementary School is in the beautiful and serene Rogers, AR, rural setting. The reputable public institution got its name in honor of a remarkable woman – Janie Darr, who spearheaded a season of rapid change with a relentless focus on accountability and the well-being of the children.
Janie Darr Elementary boasts a vibrant, diverse community of 352 students from pre-kindergarten to fifth grade, with an equal split between female and male students. About 20% of its population comes from minority backgrounds, and the facility serves 18% of financially limited students.
At Janie Darr, 26 board-certified instructors collaborate with a student's counselor to deliver personalized attention and support. About 92.5% of these professionals have three or more years of experience, bringing a wealth of knowledge and expertise to the classroom.
Janie Darr prioritizes top-quality education with a focus on helping each child achieve their highest potential. The school's instruction strategy is thoughtfully designed to support students and equip them with the necessary resources to succeed.
Janie Darr Elementary ranks 1st out of 476 in Arkansas. It also leads the 15 elementary schools in the Rogers School District. In addition, the students exhibit exceptional reading and performance, with 82% and 84% passing the two proficiency levels. The performance made the school rank 1st in reading proficiency and 6th in math proficiency, with an 8/10 GreatSchools.org rating. 
Best Middle Schools
Bright Field Middle School
5101 Sw Bright Road, Bentonville, AR 72713
Perched in the charming city of Bentonville, AR, lies a public school with a spirit of collaboration and academic excellence. At Bright Field Middle School, students, parents, and the faculty unite to create a unique learning environment where every child can thrive and reach their fullest potential.
Bright Field accommodates dedicated learners in the 5th and 6th grades, with a total population of 574. This diverse populace comprises 55% of schoolboys and 45% of schoolgirls. In addition, approximately 30% of the student body represents minority groups, while financially disadvantaged students account for 7%.
Bright Field provides a rigorous curriculum encompassing core subjects. Tutors emphasize analytical thinking, problem-solving, and effective communication. The school also offers enriching programs beyond the basic middle school education requirements, including unique extracurricular activities, leadership opportunities, community service projects, field trips, and various electives.
Bright Field employs 37 teachers and one counselor, resulting in a teacher-student ratio of 1:15, consistent with that of the district.
Bright Field ranks in position six among 314 schools in the state. The school also ranks top among its peers in the Bentonville School District and boasts a 9/10 GreatSchools.org rating.
In addition, students performed quite well in reading and math, with 82% and 79% pass rates. Consequently, the school ranked 5th in both subjects.
Haas Hall Academy at the Lane
121 West Poplar Street, Rogers, AR 72756
Rogers's Haas Hall Academy at the Lane is a great pick. Not only does the school guarantee the laudable learning experience typical of the Haas Hall family of schools, but learners also get the right guidance to succeed academically and in personal growth.
Haas Hall Academy at the Lane serves 331 tenacious and diverse scholars between the seventh and twelfth grades. The male and female population is almost on par, comprising 49% and 51%, respectively, with a 36% minority enrolment rate. In addition, 9% of students come from financially limited homes.
The diligent and goal-oriented scholars at Haas Hall Academy at the Lane depend on 21 seasoned tutors and one counselor. This means the instructor-student ratio is 1:16, quite stretched compared to the district's average. However, all the team members are certified, and almost three-quarters boast at least three years of experience in education.
Since opening its doors in 2004, Haas Hall Academy at the Lane has remained committed to preparing learners for the educational hurdles typical of advanced levels of study. The accelerated instruction program educates, challenges, inspires, and prepares learners for future academic pursuits.
The facility ranks in position 3 out of 314 institutions in the state and 2nd among its peers in the Haas Hall Academy family. Students also excelled in reading and math proficiency, with 88% and 90% pass rates. Consequently, the school ranked 3rd and 2nd for math and reading proficiency.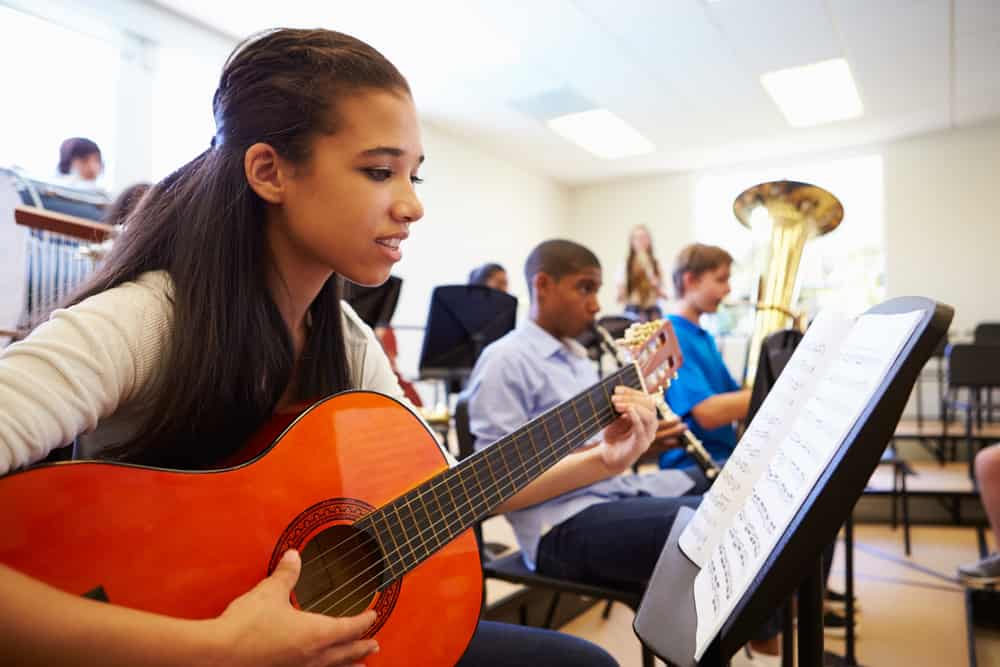 Haas Hall Academy
3155 N College Avenue Ste 108, Fayetteville, AR 72703
Like its counterpart in Rogers, AR, Fayetteville's Haas Hall Academy also makes it to this all-inclusive list of Arkansas's most reputable middle schools. The facility isn't only known for its impressive performance in state-required examinations, but students also thrive in extracurricular activities. In addition, the faculty offers the ideal environment for learners' success inside and outside the classroom.
Haas Hall Charter Academy caters to 444 scholars between the seventh and twelfth grades. Male students form the largest population at 52%, while females trail at 48%. Moreover, 6% of learners face economic limitations, and the school boasts a 28% minority student enrollment.
Haas Hall Charter Academy boasts a highly qualified teaching staff of 33 professionals with a teacher-student ratio of 1:13, which surpasses that of the surrounding district in terms of flexibility. In addition, these tutors are certified, and 82.5% have been teaching for over three years. Thus, your child will benefit immensely from their wealth of expertise and knowledge.
Like most of its peers in the state, Haas Hall Academy practices an accelerated middle school curriculum. But here, learners experience the academic program in greater depth than they would in similar tuition programs. This has earned the facility impressive rankings.
Haas Hall Academy ranks second best in Arkansas and 1st among the facilities in the Haas Hall family. Scholars excelled in math and reading, boasting 91% and 93% pass rates in the respective subjects. Consequently, the school ranked 1st in math proficiency and 2nd in reading.
In the News
On August 1, 2023, TB&P announced that Haas Hall is set to open their new Forth Smith campus, enrolling between 125 and 150 students. This will be the Academy's fifth campus; a $3 million investment was made into the new campus. Students will begin reporting to the new campus on August 10, 2023. The 2023-24 school year will have grades seventh through eleventh, with a twelfth grade being added in the 2024-25 school year.
If you want to read another story featuring Haas Hall Academy, check this one out from August 2023.
Best High Schools
Lisa Academy North High Charter School
5410 Landers Road, Sherwood, AR 72117
Lisa Charter School must feature in our comprehensive review, reputable for its top-notch education and a safe and motivating student environment. In addition, the tuition-free public charter facility boasts a comprehensive college prep program focusing on STEM subjects. Once here, your child will experience constructive learning that fosters responsibility, personal development, and motivation.
Lisa Academy is a diverse and inclusive educational institution that caters to 184 students in grades 9-12. Besides its cohesive populace, the facility boasts an impressive minority student representation of 71%. In addition, 51% of learners face financial limitations, with 40% and 11% registered in the free and reduced-price lunch programs.
Lisa High is also reputable for hiring qualified staff members. Currently, students rely on the services of 19 board-certified and seasoned tutors. These instructors collaborate with parents and the community to nurture life-long learners with the vital skills and drive to thrive as self-reliant and successful global citizens in today's dynamic world.
At Lisa High, students experience a rigorous college preparatory instruction program. The comprehensive STEM-centered approach embeds itself in the academic and noncurricular offerings throughout the grades. Students can also register for advanced placement programs; the school has a 65% AP participation rate.
If you prioritize a school's rankings in state-mandated examinations, Lisa Academy won't disappoint. The school ranks 648th nationally, 4th in the state, and 1st in the Little Rock metro area. Compared to its statewide peers in the charter category, the school ranks in position 129.
With a 94% Graduation Rate and a college Readiness Index of 45.2/100, Lisa Academy should be among your top high school interests. 
In the News
On May 25, 2023, the Arkansas Democrat Gazette reported that Lisa Academy North had announced its top three scholars for the 2022-23 school year. Alexandra Flores-Hernandez and Khali Jane Eagle were announced as co-valedictorians of the class of 2023, while Jack Smith was announced as the salutatorian. Flores-Hernandez plans to study at the University of Central Arkansas, while Eagle and Smith both have plans to study at colleges within the University of Arkansas's system.
Bentonville High School
1901 Se J Street, Bentonville, AR 72712
Situated in the picturesque Ozark Mountains, Bentonville High School has maintained a reputation for superiority in academics, athletics, and the arts. Students and families in the region consider it a beacon of education and opportunity. Yet, the school isn't just a place to learn, but a community specially designed to foster creativity, growth, and success.
Bentonville High has a student body of 3,077 in grades 9-12. Approximately a quarter of the students identify as minorities and 15% face financial challenges. In addition, the school's free and reduced-price lunch programs are used by 12% and 4% of the students, respectively.
Bentonville High employs 225 certified and seasoned lecturers, resulting in a teacher-student ratio of 1:14. This statistic highlights the level of individualized attention you should expect for your child. In addition, it underscores the school's commitment to quality education.
Teaching and learning in Bentonville High follows the standard public high school curriculum yet exceeds the district's standards. Students can also take part in physical education and health classes. In addition, students can sign up for the technical education and arts programs or join advanced placement sessions; the school has a 67% AP participation rate.  
Bentonville High ranks 630th nationally and is the third-highest-ranked high school in Arkansas and the Fayetteville metro area. In addition, the school boasts a 93% graduation rate and a college readiness index of 52/100. 
Notable Alumni
Bentonville High boasts two notable alumni. The first of these notable alumni is Dough McMillon, the president and CEO of Walmart. McMillon originally started working for the company at the bottom of the chain, with a job as an associate when he was in high school. The second notable alum to come out of this high school is Malik Monk, an NBA player currently playing for the Sacramento Kings. Both of these alumni are proof that Bentonville High can help set your child up for success!
Northwest Arkansas Classical Academy High School
1302 Melissa Dr. Ste 216, Bentonville, AR 72712
Northwest Arkansas Classical Academy is more than a school. Here, education isn't just about memorizing facts and figures. It's about something deeper and timeless. This academy stands on the foundations of a classical education, where students learn to pursue knowledge, uphold virtue, and thrive in a free society.
Classical Academy is reputable for its small class sizes and a close-knit community that fosters an exceptional learning experience for 105 students in grades 7-12. About 28% of these learners identify as minorities, and 5% of students come from financially disadvantaged homes and leverage the school's free lunch program.
This nationally lauded facility is also known for its exceptional staff qualifications. The school is home to 23 board-certified lecturers boasting vast combined experience.
With a focus on the whole person, the staff team is dedicated to preparing students for a life of prosperity, purpose, and meaning. Thus, they provide distinctive education programs characterizing a traditional sciences and liberal arts program and whole-group instruction. Students can also sign up for advanced placement programs.
Arkansas Classical High ranks 201st nationally. It's also the second-best school in the state and the Fayetteville metro area and ranks 51st among its statewide charter high school peers. In addition, the school boasts an 89% graduation rate, an 80/100 College Readiness Index, and a 7/10 GreatSchools.org rating.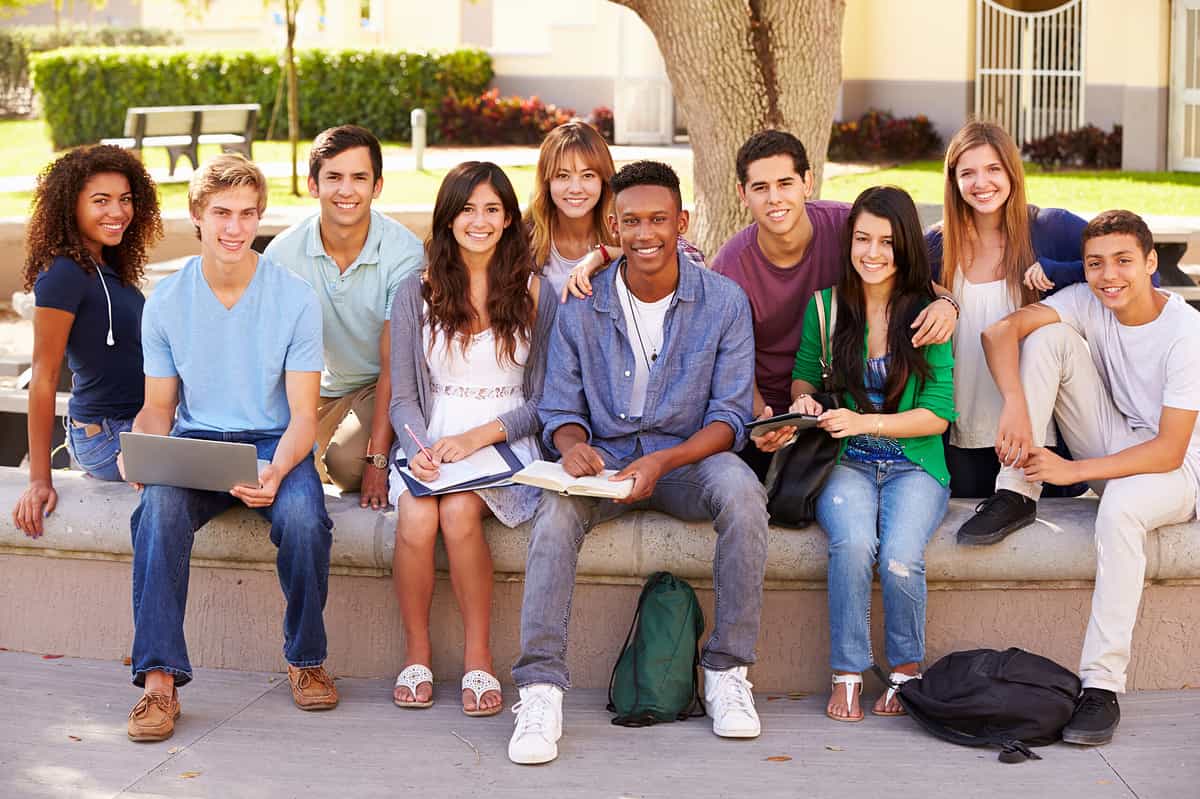 How to Make the Right Decision
From Fayetteville to Little Rock and all points in between, Arkansas offers a wealth of educational opportunities for families looking to invest in their children's futures. But, while the above information about the top-ranking Arkansas schools can make searching easier, picking a school from the available options can be difficult.
So how do you pick the right institution? Well, your choice will depend on several crucial factors.
First, you need an easily accessible facility, so consider your pick's proximity or the availability of reliable transport. You also need a school with impressive academic quality, a rigid and enriching curriculum, and vast extracurricular activities. In addition, consider the school's resources and facilities, teaching staff qualifications, and diversity and inclusivity.
The image featured at the top of this post is ©Abraham_stockero/Shutterstock.com.