Key Points
We created this list by searching the web and reviewing various toys to find the best educational options for 5-year-olds.
The six educational toys we chose are a lot of fun, but they can also help to improve your child's development. These are toys that can help with number identification, STEM skills, and improve their understanding of geography and science.
When parents look for educational toys for their 5-year-olds, they need to find something that their kids will want to play with, but they must also find products that help their children learn about the world around them. The milestones you'll want to focus on include the ability to count, identify shapes, advance their vocabulary, and more.
Toys for Fun and Education
It's amazing to see your little babies turn into growing boys and girls, and when they hit 5 years old, you will really see them start to hit their stride. They will begin to grow into their own at this age as they form stronger relationships and learn more about the world around them.
It's important that parents continue to educate their kids about important concepts like science, geography, computers, and more. Luckily, there are many toys out on the market that can assist with this goal. When it comes to looking for educational toys for 5-year-olds, it's important to look at the milestones they'll be reaching at this age.
At this point, your child should be on the verge of counting to ten, and they should be able to name at least three shapes and three colors. Many 5-year-olds will be able to recognize a few written words and stack blocks. When you're looking for educational toys, look for products that help with these skills, in addition to finding toys that are a lot of fun.
The toys we have on this "best of" list can help with many of these milestones. There are clocks that can help them to tell time, science kits to help them understand the world around them, and more. There's sure to be something on this list that your child will love.
With that said, here's our review of the 6 best educational toys for 5-year-olds that will keep them entertained and educated during these important early years.
Top Pics: The Best Educational Toys for 5-Year-Olds
After reviewing many different options, we found the six best educational toys for 5-year-olds. The toys listed below are fun, and they provide extra stimulation for growing minds.
#1 Best Overall: Jackinthebox Space Educational STEM Toy
This Space Stem Toy is great for 5-year-olds because it combines six different experiments that teach your child a variety of skills that they can take into their adult lives.
Many kids are interested in the mysteries of space at this age, and this expansive STEM kit really fits the bill. It provides the pieces and inspiration to create a rocket science experiment, teach the phases of the moon cookie recipe, a solar system mobile, a kaleidoscope, a streamer that teaches them about the constellations, and there's also a space explorer board game.
This is a STEM toy because it teaches your children about science, technology, engineering, and mathematics. It's never too early to start teaching your kids about these subjects, as they can use them as they grow older. This set also encourages kids to use their imagination, build confidence, and learn practical skills.
There's a lot of replayability here. The rocket science experiment is really cool, and you can actually launch it time and time again. The space explorer board game also provides a lot of entertainment because the whole family can play.
This set is made by Jackinthebox, which is a great independent company, and they offer a 30-day 100% money-back guarantee.
Pros and Cons of the Jackinthebox Space Educational Stem Toy
| Pros | Cons |
| --- | --- |
| The set has six wonderful toys in one. | The set includes some small parts that can get lost. |
| It teaches important STEM skills. | Some reviewers said the rocket didn't fly very high. |
| The board game and rocket provide great replayability. | |
2. Best of the Educational Toys for 5-Year-Olds that Love Geography: LeapFrog Magic Adventures Globe
It's important that your children learn about geography and the countries that make up our planet, and this interactive globe teaches them volumes.
The LeapFrog company is known for its great educational products, and this interactive globe is no exception. Children can use the magic pen to click on different countries, and they will immediately learn about the animals, cultures, habitats, and more.
This great educational toy is loaded with thousands of facts about various countries. The globe features a crystal-clear 2.7-inch LCD screen that vividly displays the animations and videos. The clips feature fun and colorful animated characters that make learning fun.
There are also many fun games that your kids can play along the way, including an Around the World game, where they travel by plane or train and try to answer educational questions as fast as possible. There's also a quiz show that tests how quickly the kids can spot different countries, landmarks, and more.
Every kid should have a globe in their room, and this is a globe that brings learning to the next level. It requires 4 AA batteries.
Pros and Cons of the LeapFrog Magic Adventures Globe
| Pros | Cons |
| --- | --- |
| The videos are very high quality. | The unit is a little costly. |
| The many game modes create hours of fun. | Some reviewers said the unit stopped working after a few weeks. |
| There are over 5 hours of video. | |
3. Best of the Educational Toys for 5-Year-Olds that Love Science and Robotics: The Coding Robot Activity Set
If your kids are showing an early interest in computers, robots, or tech in general, this coding robot set is a great way to take their knowledge to the next level.
As parents, it's wise to find areas of interest that can help your child to succeed when they get older, and it's fair to say that the future is computers and technology. A talent that will be in demand for the foreseeable future is computer and software programming, and the Coding Robot Activity Set has you covered.
This awesome kit teaches your child many STEM lessons, including how to use their imagination and fine-tune their analytical skills. No computer is necessary. Instead, there's an easy-to-use remote that allows your child to control the robot. They can make it follow paths, follow obstacle courses, and do other hidden commands.
The robot itself is very cool, and you can modify its appearance, including adding or removing the arms. The kit also includes 40 coding cards, 27 obstacle-building pieces, six double-sided tiles, and a starter guide that explains all of the pieces and provides simple coding challenges.
Use the robot right out of the box. Just add a handful of batteries, and your kids will be on their way and programming commands.
Pros and Cons of The Coding Robot Activity Set
| Pros | Cons |
| --- | --- |
| It's an inventive toy that teaches important skills. | The set goes through a lot of batteries. |
| A vast 77-piece kit. | The toy is a bit on the pricey side. |
| Improves critical thinking and problem-solving skills. | |
4. Best of the Educational Toys for 5-Year-Olds that Love Math: CoolToys Monkey Balance Cool Math Game
Math is an important topic to learn, but it can be hard to make it interesting. Luckily, this monkey balance game makes counting a blast, and your kids will learn a lot.
This is a great scale and math game that teaches basic counting and math skills and encourages your kids to retain that information through informative flash cards and cute little animal figures. The toy is easy to set up and simple to understand, so your kids will be learning in no time.
The set has 64 fun pieces, including 19 monkey figures, colorful numerals that go from 1-10, 30 double-sided flash cards, a monkey scale, and an easy-to-read instruction booklet so you can get started immediately.
Basically, it's a scale that teaches your kids about addition and subtraction as they try to balance out the two sides. Plus, they can test their knowledge with flash cards. On top of basic math, the monkey toy also encourages interactive play, improves memory, helps to develop fine motor skills, and more.
This is a high-quality educational toy for your children that is easy to store, and it comes at a superb price point.
Pros and Cons of the CoolToys Monkey Balance Cool Math Game
| Pros | Cons |
| --- | --- |
| A simple but fun way to learn math. | Small pieces can get lost if you're not careful. |
| The toy creates the building blocks for a successful understanding of math concepts. | Some reviewers said the balance of the scale can be a bit off. |
| It's great for ages 3+. | |
5. Best of the Educational Toys for 5-Year-Olds Who Love Science: GeoSafari Jr. Talking Kids Microscope
Your kids can literally learn more about the small stuff with this fun talking kids microscope. It allows them to look at items they find in the real world up close in incredible detail.
Before you buy your little science lover a real microscope, start off with this cool talking version from GeoSafari. This is a great introduction for kids that are showing a burgeoning interest in science concepts.
What makes this microscope extra unique is that it teaches kids some of the most interesting facts about the earth and the people and animals that call it home. The facts are shared via the voice of animal expert Bindi Irwin. She provides over 100 facts and questions while sharing 60 gorgeous full-color images of some of the coolest plants and animals.
Plus, there's different modes of play, including a quiz mode and fact mode, that will test your child's knowledge of the world. This is another STEM toy that teaches botany, biology, and general nature topics. Best of all, it's multilingual, so kids who speak French, Spanish, English, and German can also learn a lot.
Along with your purchase, you'll also get access to free printable activities that are available for download, so your kids can continue their learning.
Pros and Cons of the GeoSafari Jr. Talking Kids Microscope
| Pros | Cons |
| --- | --- |
| A fun and unique way to learn about nature. | The microscope won't turn on unless you also have the sound turned on. |
| The toy provides an almost endless number of facts. | Some reviewers said the constant talking that comes from the toy can be annoying. |
| Kids will love learning facts while practicing with this mock microscope. | |
6. Best of the Educational Toys for 5-Year-Olds that Love Counting and Numbers: Telly The Teaching Time Clock
Typically, children start to learn how to tell time at 6 or 7 years old, but you can get them ahead of the curve with this fun time-teaching clock.
Available in many colors and styles, this educational clock provides two play modes for hands-on learning that help your kids to learn number recognition, how to tell time on an analog clock, and how to listen for important cues. Plus, it has a night light, so they can keep it in their bedroom.
In the learning mode, Telly the clock teaches time in five-minute increments when your child moves the hands. The time updates on the crystal-clear LCD screen. Then there's quiz mode, where Telly asks your child to move the hands on his face so they match the time shown on the LCD screen. In a world where many young people only know how to tell time on a digital clock, this fun toy helps them learn on a traditional clock as well.
In addition to learning to tell time, Telly the clock enhances your child's cognitive and visual skills. Plus, it aids in teaching them independent and interactive play and enhances their cognitive and visual skills. Finally, it encourages them to listen and follow directions.
Telly the clock is an award-winning toy, and a certified STEM experience that will help your kids now and in the future. Consider adding this toy, as it's one of the best educational toys for 5-year-olds.
Pros and Cons of the Telly The Teaching Time Clock
| Pros | Cons |
| --- | --- |
| A cute toy that teaches numerous STEM skills. | Although the toy is educational, it is somewhat costly. |
| An award-winning toy that is safe for all ages. | The toy can run through batteries. |
| Teaches kids to tell time in both digital and analog formats. | |
Criteria: How To Choose The Best Educational Toys for 5-Year-Olds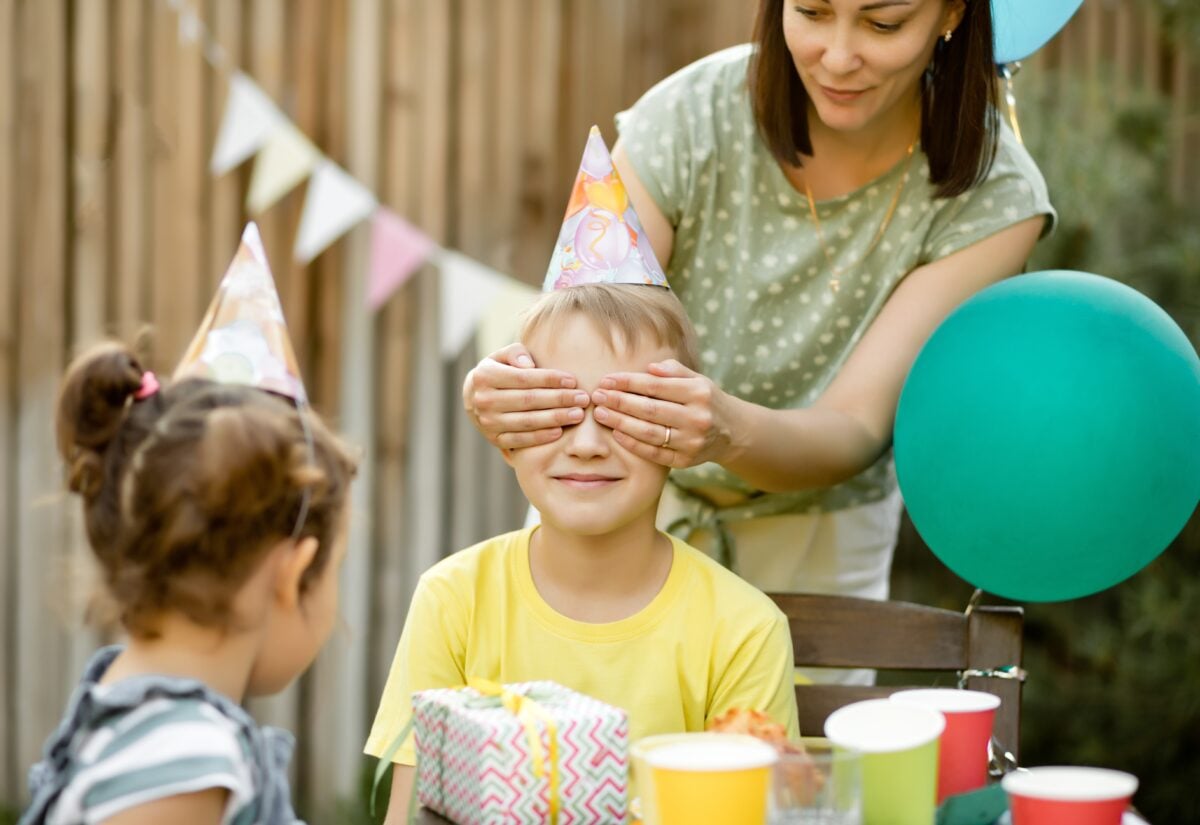 Since every toy will be unique in its own way, there are particular factors that you will want to watch for, and attention to detail is crucial when buying educational toys for 5-year-olds.
Here are the considerations to make when choosing a toy:
Reviews
Educational Factors
Reviews
When buying educational toys for 5-year-olds, it's important to do your research. Don't be distracted by a catchy photo or product name. Instead, take time to look into all of the details. If you don't know exactly what to look for, then look at the product reviews. All parents want what is best for their kids, and they will make it known to the public if they buy a toy that is or isn't worth the money. If a toy doesn't work well, they'll tell you why. You can't really get a proper idea of a product without seeing it in person. So, before you find out that a product isn't worth the cost, read the reviews.
Educational Factors
It's important to be particular about toys that you buy for your children. While you want to find some items that are fun to play with, you also need to ensure that they are educational. Again, you can rely on the reviews to give you some answers. During this age, you want to look for toys that teach number recognition, STEM skills, advance their vocabulary, and even encourage them to form relationships with others. If you're looking on a site like Amazon and you're not getting the answers you need, then look up that same product on other websites so you can ensure you're getting a quality product.
FAQs
Below are some of the commonly asked questions that parents often ask when shopping for educational toys for 5-year-old kids.
Q. What are the Primary Milestones that Toys Should Teach My Child?
A. Although we have mentioned a few of the milestones for 5-year-olds, the CDC has other specifics. Among them are the ability to write some letters in their name, pay attention to one activity for 5-10 minutes at a time, and name some numbers between one and five. Granted, very few toys will teach your kids all of these milestones, but find a toy that teaches one or two, and you'll be in good shape.
Q. What Are Other Ways to Educate My 5-Year-Old?
A. There are other fun ways to teach your child that may not involve buying toys. For instance, even though it may be a good time to teach them a new language, either verbally or sign language. You can also play tic tac toe, teach them how to sculpt, make a soda and vinegar volcano, practice self-defense, and more. It's good to mix these skills with toys. Your child doesn't need too many toys at once, or it can be distracting, so keep that in mind when you go shopping.
The image featured at the top of this post is ©Just dance/Shutterstock.com.