At 10 years old, your child is at an incredibly unique age. While you might not think of them as playing with toys as much, play is still an important part of their development. As your child continues in their pre-teen years and you try to find ways to encourage their growth, you also might think about fun ways to help them learn. In this case, you need the best educational toys for 10-year-olds.
Educational toys are the best way to help make learning fun and keep them engaged as they learn new skills. Let's first look at what kids are learning around this age.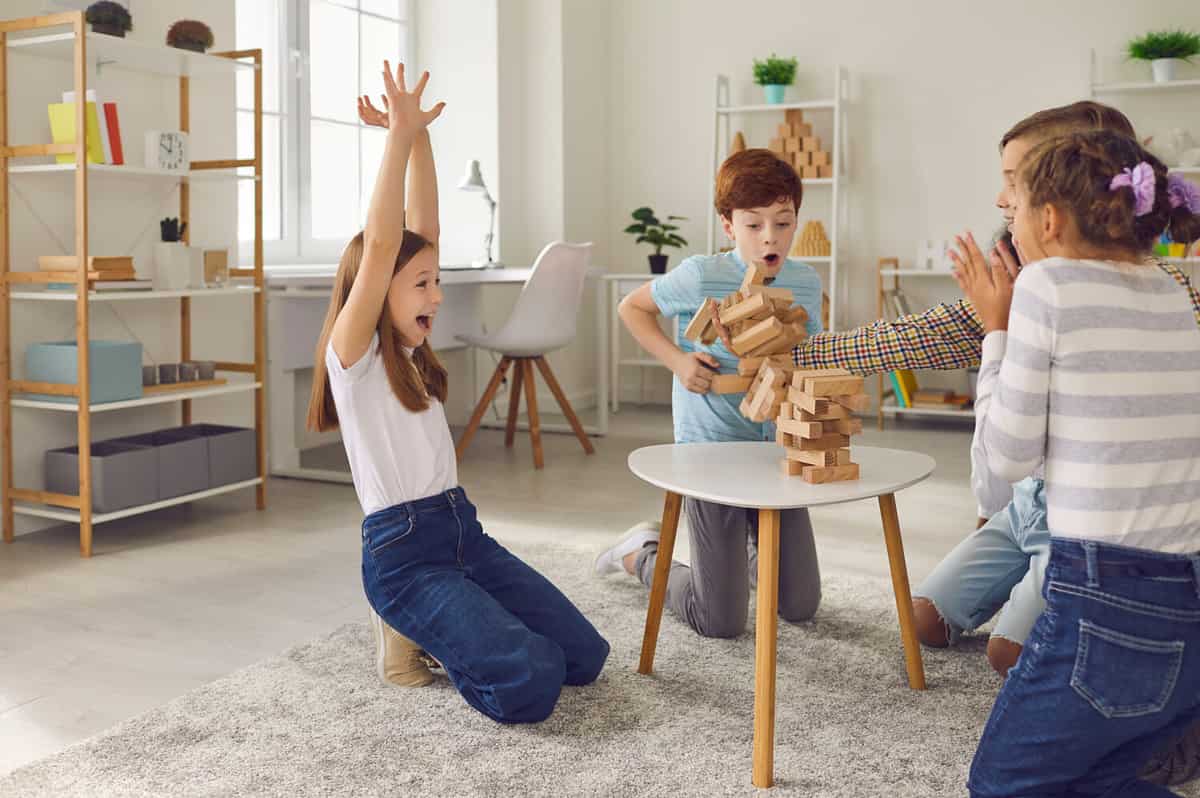 What Skills Your 10-Year-Old Is Learning
Your 10-year-old might be in their last year of elementary school and preparing for middle school already. While they might always be little in your eyes, the truth is, they're getting bigger and more independent each day. At this age, there are so many skills they're learning at home and at school.
When children are between 9 and 11 years old, this is considered middle childhood. 10 years old is also considered the first year of their pre-teen years. Regardless of where your child is developmentally, they're learning numerous physical, emotional, and social skills. At 10 years old, your child is learning to:
Form stronger bonds and relationships with those around them
Become more aware of themselves and their bodies
Overcome obstacles and challenges at school
Pay attention for longer
See things from other perspectives or points of view
Children at 10 years old are also becoming more social. Even though they might act tough at times or start to change their behavior in an attempt to fit in, they still need your help and support as they mature. To help you find fun and beneficial activities for your child, here are some of the best educational toys for 10-year-olds.
Bilingual Interactive USA Map
This interactive US and world map from the Qiaojoy Store is the best way for kids to learn about geography. It's no wonder this map has won numerous awards and received the seal of approval from the National Parenting Center. The Bilingual Interactive USA Map is perfect for playing, learning, and even practicing Spanish.
It includes 10 interactive features as well as 2,000 fun geography facts. Additionally, this version includes over 3,000 facts about the world and all the countries around the world. To test your child's knowledge as they learn, it also includes different levels of quiz games.
Infinity Cube Fidget Toy
Fidget toys have become a popular for kids of all ages to carry with them, especially when they're not able to focus. This Infinity Fidget Toy takes it to the next level with an educational fidget toy your child can use to learn more about space and explore aspects of the universe.
This Infinity Cube is a 2-in-1 toy that can be split into two different educational cubes. It can change into different shapes and transform from a cube to a rectangle or a star. It's a great way for kids to keep their hands busy, foster creativity, and allow them to use their imagination while learning about the universe.
Tacto Coding Kit
Tacto Coding Kit is a great starter kit for 10-year-olds, even if they've never learned coding before. When kids use this kit, they can learn loops, sequences, input, output, and more. It focuses on the fundamental concepts of coding in an engaging way.
This kit is compatible with multiple devices including different versions of the iPad, Android, and the Amazon Fire tablet. The Tacto Coding Kit is great for kids around this age because it includes engaging and age-appropriate storytelling. It also includes 4 games and over 200 levels so kids can be creative and have fun learning.
STEM 12-in-1 Robot Toys
The 12-in-1 Robot Toy from Sillbird is another great STEM learning toy your 10-year-old will love. With this experiment kit, they can build 12 different types of robots they can use on land or in the water. It also includes 2 levels, depending on your child's skill level.
These solar-powered robots don't require any batteries since they're powered by the sun. It's a great toy to support STEM learning and education. Plus, your child will have fun while they're learning! This toy also gives them to flexibility to be creative and use their imagination.
Crystal Growing Kit
If your child loves science, they'll love this Crystal Growing Kit from the SOLMOD store. In 24 hours, they can grow their very own crystals in various colors. This science kit comes with 4 different colored crystals.
The Crystal Growing Kit is engaging enough to keep your 10-year-old engaged, but it's also simple enough that they can grow crystals successfully on their own. It's a fun way for them to explore different aspects of science and learn more about how the world works.
Dinosaur STEM Kit
Building toys are a great way to encourage kids to learn, and this Dinosaur STEM Building Kit is the perfect way to do that. This set comes with 4 wooden dinosaur puzzles including a triceratops, pterosaur, and brachiosaurus. It's the perfect building toy for kids between the ages of 8 and 12.
While this kit is fun for kids to build, it's also helpful when it comes to STEM learning. This kit builds curiosity about science and encourages kids to learn more about the world around them. The Dinosaur STEM Kit is also simple to assemble so a 10-year-old can work on this project independently or as a group project with friends.
LEGO Chain Reactions
LEGO Chain Reactions is a LEGO kit that allows your child to design and build moving machines. This kit includes the blocks to create 10 different moving machines. Overall, it comes with 33 LEGO pieces, 6 plastic balls, string, paper ramps, and a full instruction book.
While kids love playing and building with LEGOs, this is also a great educational toy that helps children learn about chain reactions. Kids can bring their own LEGOs and transform them into a new way while they learn about science.
BrainBolt Memory Game
What 10-year-old couldn't use some help with their memory? BrainBolt is a great memory game that can help your child build confidence in their memory skills, develop critical thinking skills, and practice problem-solving.
Your child can play BrainBolt by remembering the light sequence on the screen and it's a good way to train their visual memory. To make it even more fun, BrainBolt has a solo or two-player mode so they can challenge their friends or siblings.
Playvibe Magnetic Tiles
Magnetic tiles are a popular toy nowadays and are fun for all ages. Even 10-year-olds love building and playing with these magnetic tiles, but they're also useful as an educational tool. Your child can use them to learn about building complex shapes. Additionally, they can use them to build literacy, or even explore magnetic properties. 
These magnetic tiles are fun for kids because they have so many possibilities. They can simply build something fun or they can learn about different shapes and properties. The Playvibe Magnetic Tiles come in a variety of colors and this brand is compatible with other types of magnetic tiles.
Motor Machines Science Kits
The Motor Machines Science Kit is another fun kit for kids who are interested in science. This kit includes 20 different science experiments your 10-year-old will love. It also includes 50 pieces they can use in various experiments. 
The science kit comes with a detailed instructional manual that allows your child to follow the instructions easily. From creating 3D shapes to creating a model of the Earth, there's no end to the possibilities of all they can explore and discover.
Choosing the Best Educational Toys for 10-Year-Olds
Educational toys are a great way to engage your child in learning in a fun way. It's also an important way to encourage curiosity and creativity. If you're looking for the best educational toys for 10-year-olds, there are plenty of highly-rated toys out there.
When choosing a toy, think about your child's preferences and interests. Even if you choose something that they're not necessarily interested in yet, it can also be a good way to encourage them to try something new.
The image featured at the top of this post is ©SOMRERK WITTHAYANANT/Shutterstock.com.