Best Toys For 10-Year-Old Boys
Are you looking for the best toys for 10-year-old boys? As a parent, it is often one of our priorities to find high-quality, durable toys that are interactive. Toys specifically catering to our child's interests or having educational value are also a plus! Look no further if you are looking for awesome toys that pre-teens love. This list takes into consideration parent reviews and looks at top-rated toys.
What to Look For in a Toy For 10-Year-Old Boys
When looking for toys for 10-year-old boys, there are several factors to consider. The first consideration is your child's interests. For example, do they enjoy being active? Or do they show interest in STEM or science kits? Finding the best toys becomes more effortless when you lean into your child's interests.
The next thing you will want to consider is the toy's quality. When we buy toys for our kids, quality is essential. You want to find a toy that will last a long time, is high in quality, and is engaging. Again, the parent reviews can help you find the best toys out there.
Lastly, remember your child's interests may change. If they don't seem interested in a particular toy right now, that doesn't mean they won't as they grow older. Also, the more they delve into interests, the more likely they will fine-tune their passions. For example, if your child is interested in Engineering, a STEM kit will provide more hands-on experience and encourage their talents.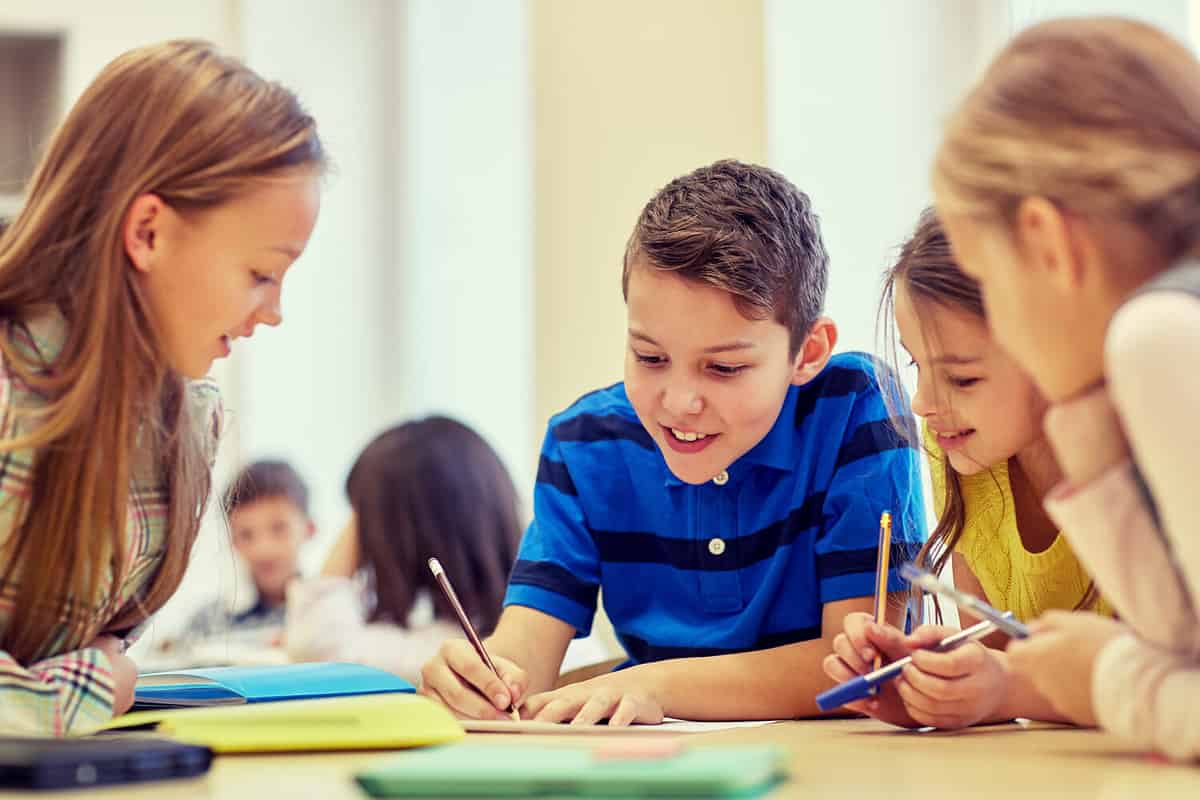 What Types of Skills to Encourage in Your 10-Year-Old
Your 10-year-old is constantly learning new skills right now. They may be fully immersed in their friendships and activities that they love, such as after-school programs or sports. They also may enjoy reading about new topics or ideas; their brains constantly absorb information about the world around them.
They are now showing more responsibility, though sometimes it may seem they are still that tiny toddler, and other times it may feel like they are growing up before your eyes. While your child may begin to feel as though they are between a little kid and an adolescent, they will still be interested in toys. The toys they like may have evolved. Their interests in complex logic games, sports, or active toys like laser tag, may grow. One of the best things you can do for your child whose interests are constantly evolving is to be a constant student of theirs! Finding toys they will love is easier when you are more in tune with their interests.
The Best Toys for 10-Year-Old Boys
The toys on this list are fantastic parent-reviewed, approved, and top-rated options. You may be looking for active toys, games, or something else. Regardless of your child's interest, these toys are fun and engaging and will surely bring a smile to your child's face! So let's get started and take a look below.
Winyea Laser Tag
The Winyea Laser Tag set is an excellent option for boys who love to be active. The laser guns are four in one, allowing your child to choose the different powers they want to set them on. The lasers have LED life indicators, vibration, and speakers. In addition, the set has four vests and guns, allowing children to play with friends. Winyea products are made of safe materials for kids, so parents can rest easy when their children play with their products.
Remote Control Stunt Car
Remote control stunt cars are engaging and fun for kids of all ages. This particular one spins and lights up, adding to the experience. Your child can race against friends or even against their own time with this durable stunt car. It can withstand rough terrain because it's equipped with crash resistance and is made of high-quality materials. This car is perfect for your child's next race!
Programmable Remote Control Smart Walking Dancing Robot
Who doesn't love a dancing robot? Control this robot with an infrared controller, watch it turn every way, and follow your hand gestures. True to robot nature, this one can avoid obstacles! There are 50 actions that your child can input into their new robotic friend. The rechargeable robot will give your child 60 minutes of uninterrupted playtime. Have a blast with this intelligent dancing robot!
ThinkFun Minecraft Magnetic Travel Puzzle Logic Game
Logic games are an excellent way to increase your critical thinking skills. This Minecraft puzzle logic game is small enough to travel with your child wherever they go. There are nine magnetic items, a challenge booklet, and easy-to-understand instructions. Reasoning skills are essential for children to develop. This game is excellent at teaching logic skills, no matter if your child is just a beginner or more experienced when it comes to reasoning. In addition, the challenges give your child room to grow; the more they play this game, the stronger their self-confidence will become.
STEM 13-in-1 Solar Power Robots
STEM kits are a fun way to engage in topics like science, engineering, and technology while also increasing knowledge. For example, this kit allows your child to explore creating their robots. 13 different robots can be made repeatedly. The material is durable, smooth, and safe for tiny fingers. In addition, your child will learn about solar energy and how to use it. It ignites imagination, creativity, critical thinking skills, and more! 
LEGO Chain Reactions
How exactly do chain reactions work? What causes a ripple effect of reactions? Your child will delve into the engineering world, learn how each action builds upon another, and more with this award-winning Lego set. The instructions are clear and easy to understand. In addition, this set comes with 30 different parts that aid your child in creating ten unique machines. So, get ready to explore the engineering world with this creative and interactive toy!
Hover Soccer Ball
Active children will love this hover soccer ball! It slides over flat surfaces like hardwood and short carpets. In addition, this ball lights up, adding to the interactive fun. Kick, run, play. This is a new take on the classic soccer game. Non-toxic and soft foam bumpers create a safe toy for your child. Whether stuck inside on a rainy day or running across an open lot with the sunshine beating down on their faces, this toy is a blast. The soccer hover ball creates a playful and interactive way for children and adults to bring entertainment into their day.
Rechargeable Game Activity Cube
Sharpen logic skills with this fast-paced and interactive game cube. Whether your child wants to play alone or with a group, the activity cube provides hours of fun. Four different game options, music, and lights add to the enjoyment. The game cube also comes with instructions, so your child will be clear about how to play the games. In addition, the company provides a 100% satisfaction guarantee for the quality of its products. Add this entertaining game to your next family game night!
SHASHIBO Shape Shifting Box
Logic puzzles are an excellent way for pre-teens to challenge their brains while encouraging focus. This shape-shifting box can be changed into over 70 different shapes. How? Earth magnets are strong internal magnets that use strong force to combine several cubes. This box is stimulating, challenging, and excellent for children. It is durable and anti-molding, an aspect parents love! After all, the toys we buy our children we want to last.
Klutz Lego Gear Bots Science/STEM Activity Kit
Building with STEM kits is an excellent way to increase spatial and cognitive skills. This kit is no exception. Your child can explore the world of engineering by creating eight different creatures. The best part? You don't need any extra materials for creation. The Lego set comes with all you need. So, if your child dreams of becoming an engineer or is curious, this kit is a great way to introduce the field!
In Conclusion
There are many options for toys on the market today. This list has narrowed them down to the best ones. Parents love these toys, from logic puzzles like shape-shifting boxes to remote control stunt cars. Whether your child shows interest in sports, STEM, or logic games, the toys on this list are excellent options for your pre-teen.
The image featured at the top of this post is ©SOMRERK WITTHAYANANT/Shutterstock.com.