The Best Toys For 9-Year-Old Girls
Is your daughter now 9 years old? Finding the perfect toy for your child can feel daunting. The more their interests change, the harder it can feel. The great news is that so many options are on the market today! No matter your child's interests, whether it is STEM, art, make-believe, or something else, there is a high chance that you can find something your daughter will love. Based on parent reviews and ratings, this list has narrowed down the best toys for 9-year-old girls. Making it easier for you to rest easy knowing you have found the best toy for your daughter! 
What to Look for in a Toy for a 9-Year-Old
As your child's interests evolve, it may seem like they're interested in something one minute and not the next. It is enough to make your head spin as a parent! When looking for the right toy for a 9-year-old girl, the best place to start is with what their passions and interests are. For example, if your daughter shows interest in STEM activities, looking for a chemistry or art set is a great place to start. Maybe your daughter likes to dress up or do their nails. Whatever their interest is, start there. Additionally, take a look at the quality of the toy. Is it going to last your child long? Does it give many open-ended opportunities for hours of fun? You can ask these questions to help you find the right toy.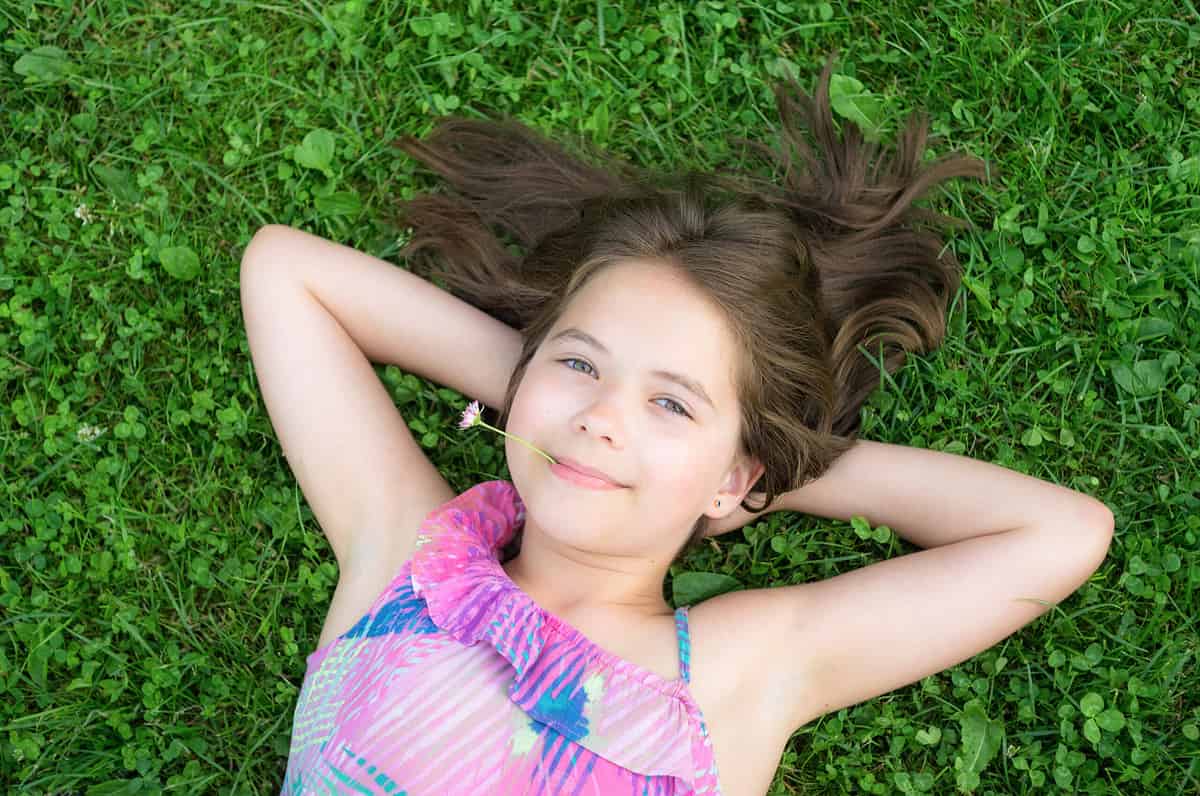 What are 9-Year-Old Children Learning Right Now?
As your child grows older, their skills are fine-tuned, and their brains absorb more and more information. Your child is making friends that grow their social, problem-solving, and engagement skills. They are also learning more and more about the world around them, how to approach a conflict and resolve it, and they are learning about their interests and passions.
Toys are an excellent chance for your child to delve into their interests, increase their knowledge, and also grow their passions. But, no matter what your child is passionate about, they will continue growing daily!
What Types of Skills to Encourage in Your 9-Year-Old
As a parent, you may ask yourself, how do I encourage specific skills in my child? There are many ways to promote life skills with your 9-year-old daughter. Here are a few ways:
Continue to have conversations with them. Not only will talking to them increase their language skills and understanding, but they will also know there is an open line of communication that will allow them to come to you with hard things.
Give your child plenty of stimulating and open-ended activities, such as building toys and sports equipment, or take them to the park.
Encourage friendships between peers. Friendships are a great place to meet new people, learn about diverse cultures, and develop an understanding of how to communicate with others.
The Best Toys Toys for 9-Year-Old Girls
One of the best ways to encourage essential skills with your child is with toys. Your child may show interest in many toys on the market today. From classics like the Tamagotchi to remote control cars, there are toys geared for different interests on this list. If you want the best toys for 9-year-old girls, start with this list!
Tamagotchi Original Lightning
Do you remember playing with your very first Tamagotchi in the 90s? This classic toy is back and better than ever! Your daughter will love being able to feed, play, and care for their Tamagotchi pet. This toy also comes with a number game and a fun design. Raising their pet from an egg to an adult will give your child an entertaining goal!
ALLCELE Girls Robot
Robots are fun for kids of all ages, and this adorable robot is no exception! With big eyes that light up and the ability to control the robot, your child will enjoy their brand new dancing and talking robot. In addition, when fully charged, the robot has a battery life of 100 minutes, providing plenty of engaging time for your daughter to enjoy! In addition, it is simple enough for kids to control; a characteristic parents love.
CIMELR Kids Camera
For children who love to take pictures, this camera is delightful. It is an anti-drop silicone material that is durable even for younger kids. It also has a lanyard that helps your child keep track of it. Your daughter will love playing with the many sticker frames and filters, creating a fun element with taking pictures. Whether your daughter loves to take selfies, videos, or even play games, this camera gives them a creative outlet to make memories. Additionally, this camera comes with a lithium battery and is rechargeable. The SD card allows your child to capture over 1,000 photos!
Pop Fidget Push It Bubble Popper Unicorn Bag
Pop-its are all the rage right now. This pop-it unicorn bag will surely captivate your daughter! It has 14 toys, a purse, bracelets, rings, and more. Your daughter can carry around their small items like money and chapstick in a fun way. The fidget toys and pop-its are an excellent way for fidgety children to work out their nerves and receive sensory input. Regardless of how your child uses fidget spinners and pop-its, there's no denying this purse set is the adorable and perfect purse for young girls.
Cry Babies BFF Jenna Fashion Doll
Is your daughter interested in dolls? Do they love playing with LOL or Cry Babies? This fun action doll comes with nine boxes to open up. Your daughter will enjoy collecting accessories for their new Cry Babies doll. This toy comes with clothes, a necklace, a headband, and more. If your daughter enjoys collecting dolls, this is a great parent-approved gift!
Hamdol Remote Control Car
Does your daughter enjoy remote control cars? The Hamdol remote control car can do a 360-degree flip stunt, adding even more fun to your child's day! It has the adaptability to flip, turn and drive on both sides. The speed this remote control car can achieve is ten Kilometers an hour. The LED lights also add an engaging element to this toy. This car can also handle rough terrain like grass. In addition, your daughter can choose between colors like red or blue, adapting it to fit her specific personality!
Nail Art Studio for Girls
If your daughter enjoys doing her nails, this art studio is a must-have. It comes with several different nail stickers that are glittery, metallic, or even confetti. It also has polish brushes, 200 stickers, tweezers, and a file. This is the perfect activity for your daughter's next sleepover. She and her friends can have a ball doing each other's nails! This kit also gives creative freedom, allowing your daughter to express her personality through self-expression.
Purse Pets, Glamicorn Unicorn
If your daughter loves unicorns and purses, this Glamincorn purse is a great toy! It is faux patent leather and comes with an adjustable strap. One of the most fun aspects of this toy is that her eyes blink, and she responds to your touch! This purse also is packed full of sounds like purring and music. Your daughter can also engage with her Gaminicorn purse by asking questions that she responds to. This toy will surely give your daughter an engaging time that she will cherish.
Huaker Kids Building STEM Toys
For girls who are interested in STEM activities, this set is excellent. It comes with 125 pieces and building toys and allows for open-ended play. Your daughter can also work on their hand-eye coordination and critical thinking skills. Also, they can make unique creations like an animal or buildings. Teachers and parents say this set is sturdy, durable, and easy to clean. The material is safe for young kids and provides stimulating play.

NATIONAL GEOGRAPHIC Amazing Chemistry Set
This chemistry set from National Geographic is top-rated for girls interested in chemistry. There are many experiments that your daughter will get to complete, including creating a bouncy ball or glow worms! One of the best things about this set is that many needed materials can be found at home. Additionally, this STEM set gives your daughter hands-on opportunities to explore the world of science with high-quality materials and easy-to-understand instructions. So, whether your daughter is passionate about chemistry or just curious, this kit can help them learn how it works!
In Conclusion
Are you looking for the best toy for 9-year-old girls? The toys on this list are parent-approved and cover various interests, from science and robots to fashion and dolls. When you lean into your daughter's interests, you will be able to find the perfect toy for them!
The image featured at the top of this post is ©LightField Studios/Shutterstock.com.