At age four, the imagination is running wild. Often children like to pretend to be something else like a school teacher, a doctor, or even an animal. They also like to copy people or be included in what other people are doing. For example, if you're cooking, they want to cook too. If you're gardening, they want to garden too. Knowing the interests of a four-year-old, what toys will they fall in love with? Let's take a look at the best toys for four-year-old girls.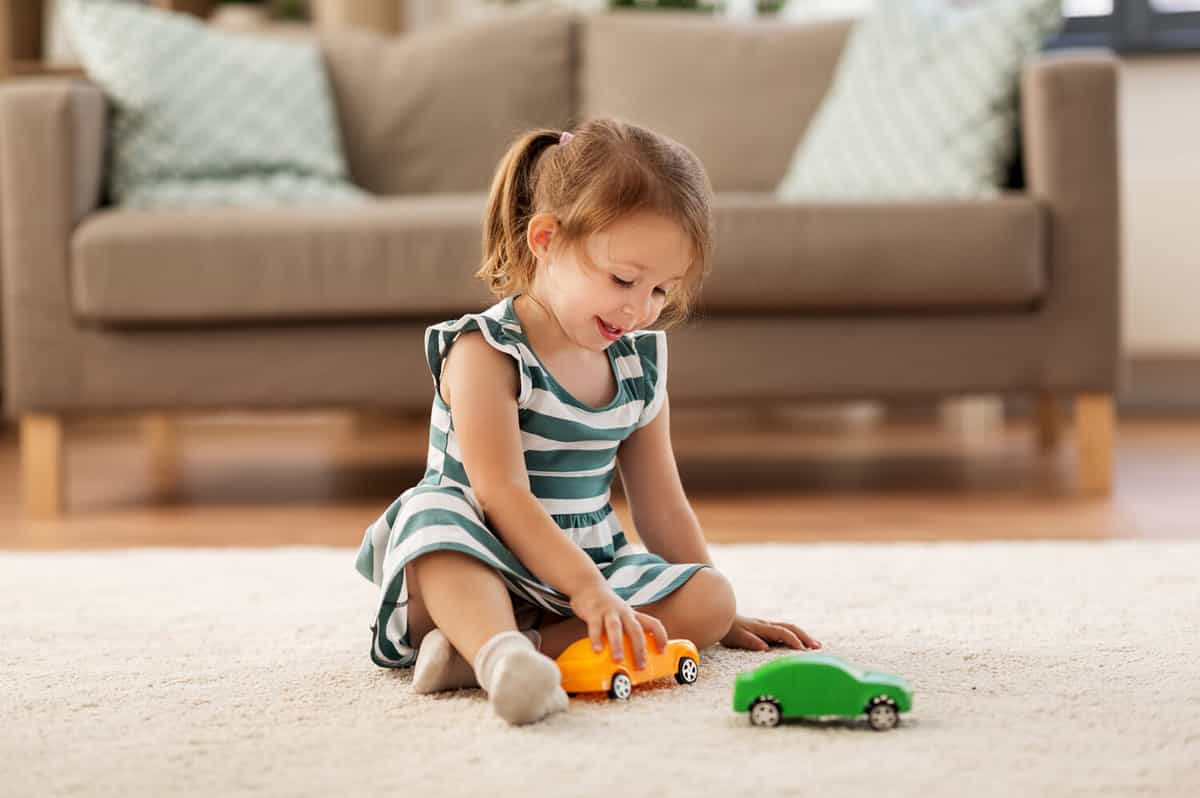 Princess Castle Tent
This foldable and glow-in-the-dark tent acts as a cute play house for her to pretend to be a princess. Use it indoors or outdoors for all different kinds of stories built from their imagination. Because it folds, it's easy to set up and break down.
Spelly Straws
These spelly straws are a great activity to get your little one ready for a meal. Have them pick out a word to spell and make their straw with the corresponding letters. This will help them learn to spell and read, they're also great party favors!
Dollhouse Backpack
This portable dollhouse backpack is the perfect toy to take on a play date or somewhere for a sleepover. This dollhouse recreates a school with a classroom, playground, music room, and more. Not only can she build the dollhouse, but she can decorate the furniture with the stickers included.
Build and Bloom Set
This build and bloom set is a great STEM learning toy with 116 pieces to build a beautiful garden. This toy will help develop their fine motor, critical thinking, and problem-solving skills. The parts are interchangeable, so she can build something new every time.
Play Purse
Before she ends up in mommy's makeup drawer, get her this play purse that includes items like foundation powder, eyeshadow, sunglasses, a watch, keys, and a pretend phone. For mess-free play, the makeup is not real and only simulates real makeup so she can play without causing any mess or stains.
More Toys
Looking for some more options that your four-year-old might love? Check out these toys below.
The image featured at the top of this post is ©Natalia Lebedinskaia/Shutterstock.com.