The Best Climbing Toys For 5-Year-Olds
Is your 5-year-old constantly climbing on furniture, trees, or fences? As a big kid, your child is starting to feel more freedom and independence. However, your big kid is still working hard on those gross motor skills and learning what their bodies can do! They also absorb information daily, gain confidence, and grasp autonomy. As a parent, we all want to give our children opportunities to explore what they can do with their minds and bodies. A great way to help encourage their growth is with these great climbing toys for 5-year-olds.
What to Look For When Shopping For Climbing Toys for 5-Year-Olds
Your 5-year-old is growing up before your eyes! They may love to climb, have mastered many skills, like running, jumping, and skipping, and are now ready for more challenging climbing obstacles! That leads to the question, what are the best climbing toys for 5-year-olds, anyway?
The first thing you should do is always consider your child's skill set when shopping for a climbing toy. Are they prepared for something challenging, or would they enjoy using smaller, safer toys? Some kids are ready for big adventures, love pushing the limits, and enjoy tackling obstacles. Other children tend to be more reserved, sticking to safe games and equipment. Either side of the coin is perfect! No child is the same. That is why considering your child's skills is important. Doing so will determine whether or not your child will be captivated by their next toy, spending hours playing with it, or whether they will toss it to the side after using it once.
Next, think about their interests. Does your child want an obstacle course set, or would they rather have the typical playset? Also, consider the durability and quality of the toys before you buy them! Safety is essential for climbing toys, so read the reviews for a clear picture.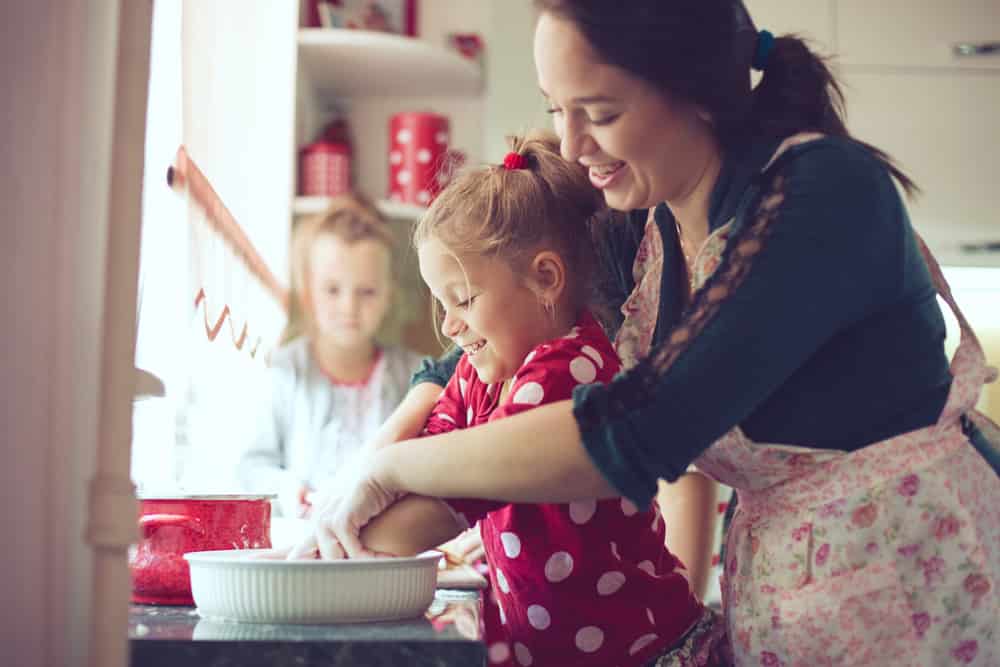 What a 5-Year-Old is Learning Right Now
Your 5-year-old is learning so much right now! It can feel like your head is spinning with all the new skills they are developing daily! Here are some exciting skills they are engaging in.
They are still practicing their gross motor skills though they probably have mastered many new skills like climbing, jumping high, and running fast!
Being in school and around peers and family gives your child a wealth of vocabulary skills. Also, their brains absorb everything around them, constantly picking up new meanings of words and how to interchange them.
Make-believe play is rapidly growing, and your child may enjoy pretending to be a mom, doctor, or animal!
Expressing their interests is a skill your child is quickly learning right now. Listening to what they like and don't like is a great way to encourage this skill.
Your child is now making friends and learning how to communicate with their peers, compromise when it comes to playing, and enjoy new activities that their friends also enjoy.
What to Encourage When Your Child Is 5
Your child is learning so many new concepts every single day! Their brains are sponges, taking in information that will benefit them as they grow. You can encourage your 5-year-old by listening to them when they talk. You can also get to know their interests, what they like, and don't like. Having fun and deep conversations will stick with your child for years. In addition to holding conversations daily with your big kid, give your child plenty of space to play and run. This helps them work on their gross motor skills and learn what their bodies can do. Many children have already mastered hopping, skipping, and running at a fast speed. They may also love toys that give them open-ended play to increase their imagination and creative skills.
Best Activities to Encourage Gross Motor Skills
Even though your child is now five, they are still working on gross motor skills! Here are great ways to encourage these skills:
Trampolines! These fabulous toys encourage jumping skills in a safe space; remember the net!
Playgrounds are fantastic places to practice running, climbing, and jumping.
Sports that encourage throwing and catching balls!
Full-body games like tag and hide and seek are fun to play with other children, like siblings.
Climbing toys are great for kids even as they grow older! If you are looking for the best climbing toys for your now big kid, look no further! Below are the best climbing toys for 5-year-olds.
Best Climbing Toys For 5-Year-Olds
The climbing toys on this list are great toys for 5-year-olds to continue practicing their skills in a fun and engaging manner!
Hyponix Ninja Tree Climbing Kit
Does your child enjoy climbing trees? Give them fun challenges with this ninja tree-climbing kit. It comes with 16 climbing holds and eight ratchets. These holds are large and perfect for beginners. Choose any tree and use the 10 ft straps to get started. If your child is under 250 pounds, this climbing set will be a perfect way to practice climbing their favorite tree!
10FT Climbing Dome with Canopy and Swing
Climbing domes are a favorite pastime for many children. This climbing dome is no exception! It is 10 feet and comes with a canopy and swing, making climbing and playing even more fun. This dome can hold up to 800 pounds, allowing children to play safely together. In addition, the poles are weather resistant and durable. If your child enjoys playing with other children and climbing, this is an excellent addition to your backyard!
Merax Foldable Triangle Climber, 4-in-1
What child doesn't love tents? This foldable triangle climber is sure to give your child hours of fun. Although it's geared towards younger kids, 5-year-olds will love this fun climbing tent! It is safe and durable, allowing your child to explore what their bodies can do safely. The tent also has an easel for drawing that can be pulled down as a table. There are many different ways to play with this climbing toy! Giving your 5-year-old plenty of room for open-ended play that encourages imagination.
Avenlur Magnolia Indoor Playground 6-in-1 Jungle Gym
Jungle gyms are an excellent way for older kids to explore what their bodies can do! This jungle gym is a 6 in 1 climbing toy that provides your 5-year-old with many unique ways to practice essential skills. The wood is high quality and durable. Your child can work on balance, muscle control, and more while having fun doing it. The set comes with a slide, swing, and monkey bars providing hours of fun play for your child!
Ninja Obstacle Course for Kids' Backyard
This ninja obstacle course is an excellent addition to your backyard! Have fun overcoming several challenges with the climbing ladder, spinning wheel, rings, and climbing net. The obstacle course is easy for parents to set up and contains safe materials. With this fun set, your child will love working on their agility, autonomy, and more skills!
One Fine Note
5-year-olds still love to climb! Your big kid is probably enjoying climbing more now that they are becoming braver and also love being more independent. There are many ways to provide your child with the perfect opportunities for climbing and working on gross motor skills. The climbing toys on this list are diverse and also ideal for children with many interests. Whether your child prefers an indoor toy like a tent or an outdoor toy like a climbing tree kit, these toys are fun and engaging. Find the perfect climbing toy for your child today! 
The image featured at the top of this post is ©Ground Picture/Shutterstock.com.