Climbing plays an integral role in the development of children. It has been shown to help improve critical thinking ability, memory, and creativity. It also plays a key role in motor skill development. Climbing will help build a child's directional and spatial awareness as well as define their balance, agility, and hand-and-foot coordination. If you don't have any climbing toys, now is the time to get one! Here are the best climbing toys for your four-year-old.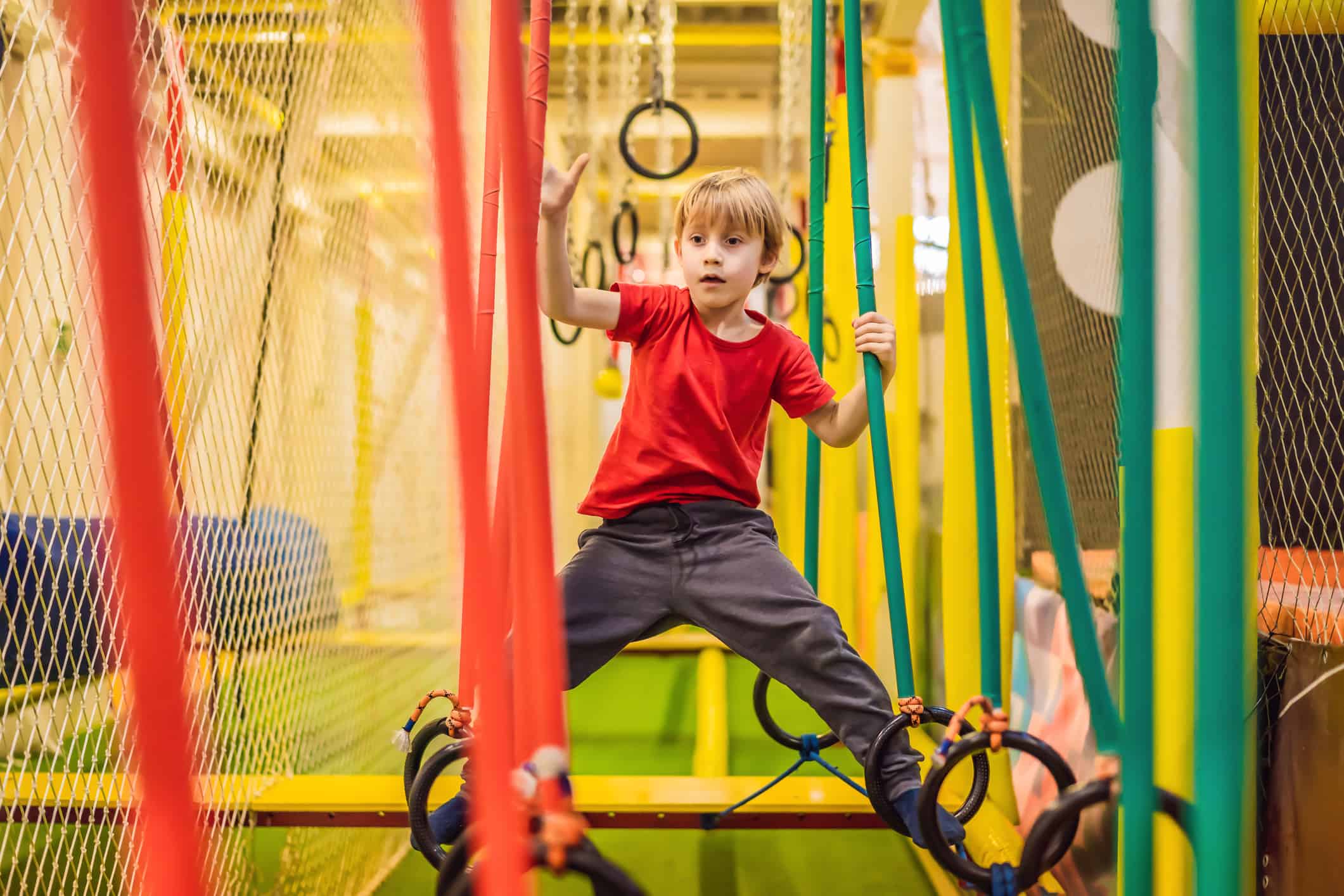 KidKraft Defense Base
The KidKraft Defense Base is not only great for climbing but also used as a fort to protect yourself during a Nerf game! It features multiple climbing walls, a crawling tunnel, a fort area, bunkers, and targets to shoot at to receive points. This defense base is a full obstacle course that your little one will love throughout the years.
Indoor Playground Climbing Gym
This Costway indoor playground climbing gym has many different features to enjoy. With rock climbing, ladders, monkey bars, a swing, the abacus game, and a chalkboard, there are so many things to do for your little one to stay busy. This indoor gym will help develop body strength, muscle training, social skills, and critical thinking skills.
Clubhouse Climber Playset
This clubhouse climber playset is a larger outdoor playset with a climbing wall, ladder, bridge, steering wheels, slide, and crawl tunnels to encourage active play with friends! It features storage underneath to store outdoor toys, or even a space to make a hideaway or a sandbox. This clubhouse works to improve physical strength and encourages imaginative play.
2-In-1 Castle Climber
This castle climber features multiple levels, a ladder, a plank, and a slide. Designed to look like an ancient castle, it allows your little ones to play and imagine with their friends. The plank, ladder and multiple levels allow children different ways to learn to climb up to the slide.
Geometric Dome With Swing
This geometric dome stands 10 feet tall and offers the ability to climb and swing. Made with weather-resistant stainless steel pipes, this structure is very stable and can hold up to 400 pounds. The swing can be attached to the middle of the dome on the inside, or if preferred it can be attached to a tree.
The image featured at the top of this post is ©Ground Picture/Shutterstock.com.