By the age of 12, kids love being active and social. This is the stage where they become more independent as every day passes. They are also discovering some of their passions! While playing video games, watching movies, and listening to music are all things that they love to do at this age, it's important to also find ways to play outside and get some exercise. Whether they're playing by themselves, with a group of friends, or with the family, it's refreshing to spend time doing things outside. With that being said, here are some of the best outdoor toys you can get for your 12-year-old.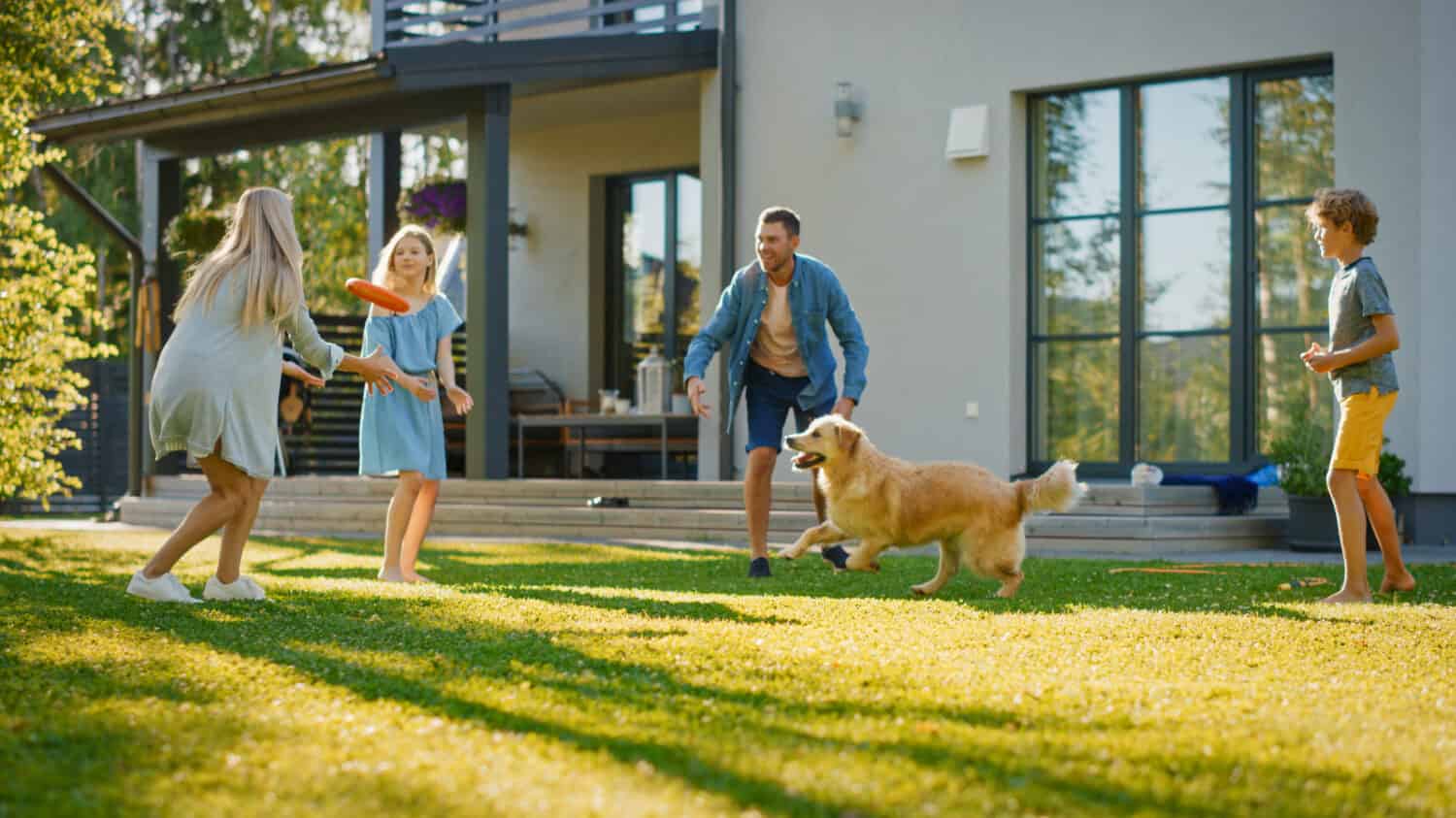 Archery Set
2 Pack Archery Set
Includes 2 Bows, 20 Suction Cup Arrows & 2 Quivers & Standing Target, Outdoor Light Up Toys for Kids Boys Girls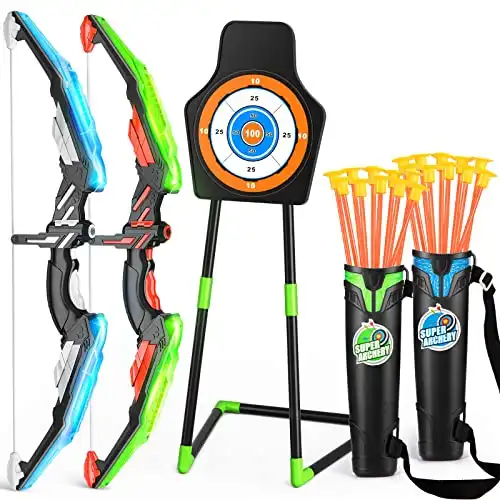 We earn a commission if you make a purchase, at no additional cost to you.
This archery set includes a standing target, two bows, and 20 suction cup arrows. Not only is it fun but it can develop your kid's hand-eye coordination, fine motor skills, and concentration! It features LED lights to track the arrows when playing at night and if you want to bring it indoors during Winter, the target can be mounted on the wall.
Shooting Game
Shooting Games Toy
Kids Toy Sports & Outdoor Game with Moving Shooting Target & 2 Popper Air Toy Guns & 24 Foam Balls, Gifts for Boys and Girls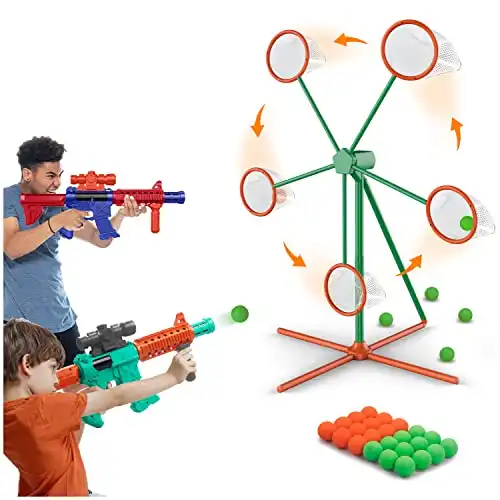 We earn a commission if you make a purchase, at no additional cost to you.
Take target practice to the next level with this shooting game. With five moving targets spinning in a circle, this game offers great interactive play. While they're learning how to play, keep the rotating targets on slow. As they start to master the game, challenge them by turning the speed up to fast.
Spikeball
Spikeball Game Set
Played Outdoors, Indoors, Lawn, Yard, Beach, Tailgate, Park - Includes 1 Ball, Drawstring Bag, and Rule Book - Game for Boys, Girls, Teens, Adults, Family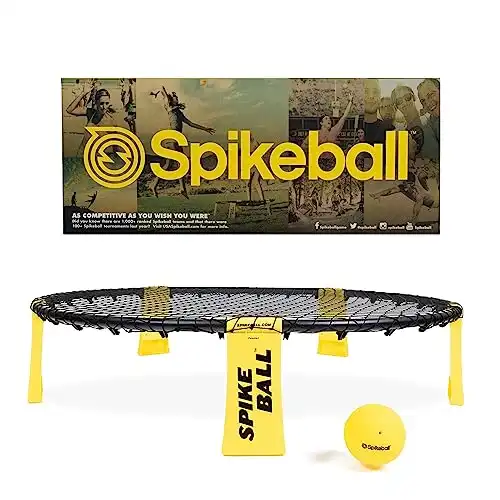 We earn a commission if you make a purchase, at no additional cost to you.
Spikeball is a great outdoor team game. With three other opponents, play this volleyball-like game that so many people are falling in love with. Once the ball is served, the team has three touches to serve the ball back to the net. It is an active game that is fun for friends and family. This set includes the spikeball net, one ball, and a drawstring storage bag to take the game wherever you'd like.
Giant Kick Darts
We earn a commission if you make a purchase, at no additional cost to you.
This lifesize game of darts is great fun and competition. Kick the balls and aim for the center to score the most points. At over six feet tall, it inflates quickly and includes more than 15 games to play. These games include long ball, half court, shoot out, kick tac toe, minute to win it, around the world, and more.
Ladder Toss
This ladder toss game is an outdoor favorite. Designed for up to four players, it includes two ladders, three blue bolas, and three red bolas. The goal of the game is to aim the bolas to land on one the the ladders. Each level on the ladder can win you different points. Set a goal number, and whichever team reaches that number first, wins! Playing by yourself? No worries, grab a scorecard and try to beat your own score.
Hoverboard Seat Attachment
If you don't have a hoverboard already, this hoverboard is a great toy option on its own. Then, turn it into a whole new toy with this hoverboard seat attachment that essentially turns it into an electronic drifting tricycle. Using the left and right handles, you can speed up or down, and turn left or right for an at-home race of go-karting.
Laser Tag
Laser Tag Set of 2
Lazer Tag Game for Kids Indoor & Outdoor Play, Gift Ideas for Kids Teens and Adults, Cool Toys for Teenage Ages 8 9 10 11 12+Year Old Boy & Girls
We earn a commission if you make a purchase, at no additional cost to you.
Bring the fun of laser tag out of the building and into the yard! No more heading to the arcade to play laser tag when you can bring the fun home. This laser tag set offers two laser guns and two vests. You can play with an unlimited amount of people and create four different teams. Purchase multiple sets to play with friends and the whole family.
Electronic Scooter
Take outdoor play to the next level with this electronic scooter. This scooter offers up to an hour of playtime when fully charged. It also has rear-wheel drive that helps with balance control and traction for a stable ride. It can speed up to 10 miles per hour and will have your kids exploring around the neighborhood or park in no time.
Ball Bouncing Game
Ball Bouncing Skill Game
Teenagers and Adults. Single Player OR with Friends. Gift for boy Girl from 12 Year Old to Adult. Toys Games Gifts Gadgets for Teens Teenagers.
We earn a commission if you make a purchase, at no additional cost to you.
This ball-bouncing game is full of challenges. Each side of the cube has a different symbol and the goal is to be able to bounce the ball and accomplish the different combinations that the guide offers. This game can be played alone or with a group! Create and accomplish longer and more complex combinations by playing with other people.
Zipline Ninja Warrior Obstacle
Zip Line Kit
With Tree Rock Climbing Holds - 70 Ft Slackline Zipline for Backyard Kids Adventures - Ninja Warrior Obstacle Course
We earn a commission if you make a purchase, at no additional cost to you.
Get ready for an adventure with this built-to-thrill zipline ninja warrior obstacle course. This obstacle includes a tree climbing and rock climbing kit as well as the premium zipline. Create different climbing challenges before they can reach the zipline for the whole experience.
The image featured at the top of this post is ©PeopleImages.com - Yuri A/Shutterstock.com.