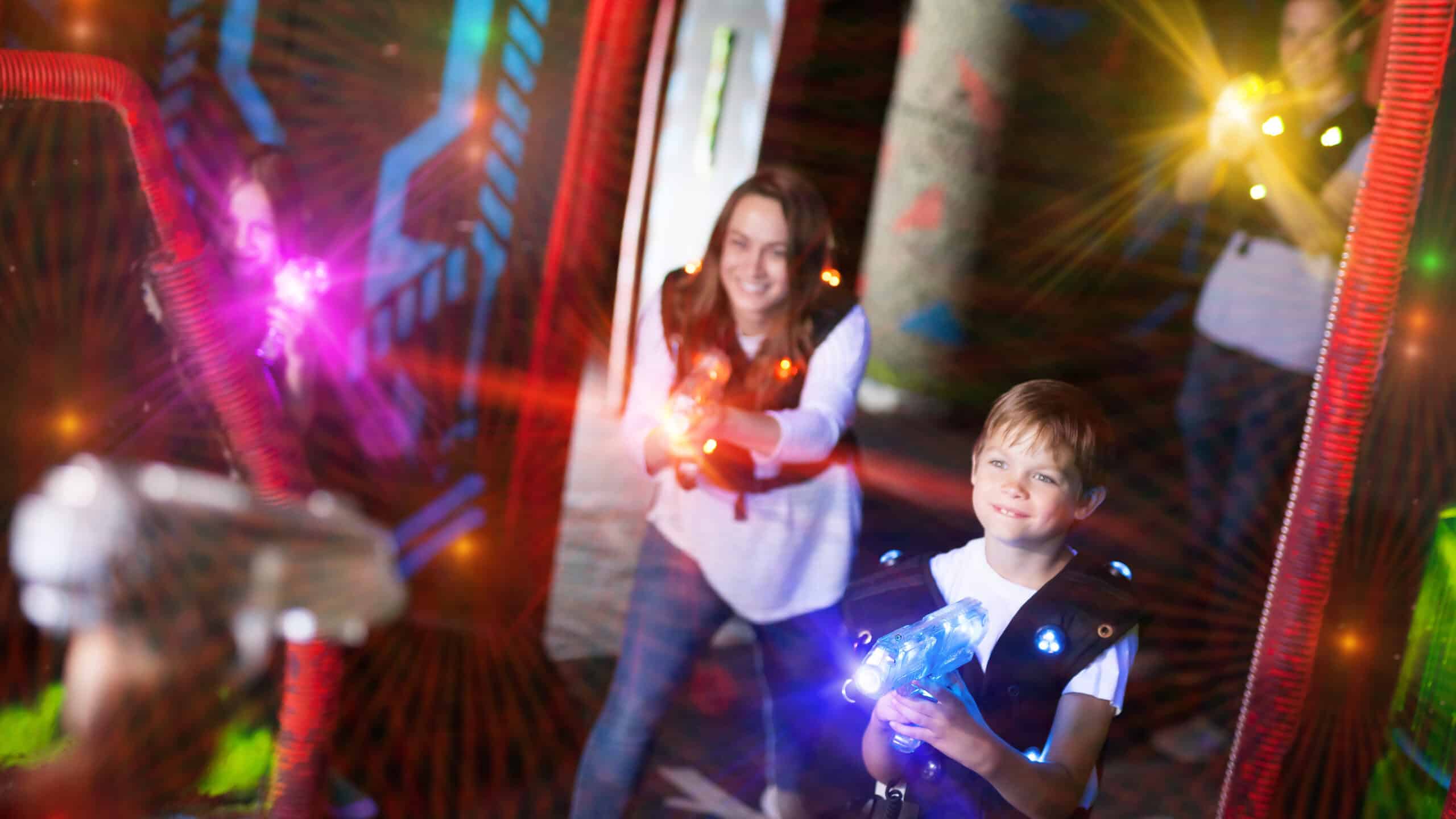 Key Points
The best overall outdoor toy for 10-year-olds is the Gesture Sensing RC Stunt Car.

We reviewed six of the best outdoor toys for 10-year-olds on the market.

Our reviews feature a mix of fun toys that include everything from water toys and archery sets to laser tag and walkie talkie sets. There is bound to be something on this list that your kids will love.

In addition to being a lot of fun, these toys also encourage your kids to get outside. There are many health benefits for kids who spend a lot of time outside, including improved motor development, and lower obesity rates, and the vitamin D provided by the sun helps to build stronger bones.
Buying a Toy For 10-Year-Olds Can Be Tough
As a parent, when your kids turn 10 years old, you will be looking for ways to keep them busy while getting them out of the house. The last thing that you want to do is to resort to letting them watch television all day because their brains are still developing, and they need to grow in body and mind. The good news is that there is an almost unlimited number of toys to choose from, and one is bound to capture your child's imagination.
We scoured the web to find the best toy for 10-year-olds, and we found many different types of toys. Among them are sports-related toys, water toys, educational toys, and adventure toys. When it comes time to buy your 10-year-old a toy, it is important that you ask them what they like so you can spend your money on something that they will actually use.
In addition to being a lot of fun, these toys will also encourage your kids to go outside, and doing so is very important for their health. When kids play outside, they get more exercise than they would while indoors, and they can improve their flexibility and fine motor skills. The vitamin D produced by sunlight is essential for a growing body because it helps to build and maintain bones and reduce the chances of medical issues as they get older. So, get those kids outside!
During our review, we found six awesome toys that can be fun and educational for your 10-year-old, and there is bound to be something here for your unique child.
Top Pics: The Best Outdoor Toys for 10-Year-Olds
After reviewing many different toys on the market, we have found the six best outdoor toys for 10-year-olds. The toys listed below are the best for education, fun, and overall entertainment.
#1 Best Overall: Gesture Sensing RC Stunt Car
Amaze your 10-year-old with this awesome stunt car that can be controlled by a remote or the gestures of their hands!
Many youngsters love remote-controlled cars, but this toy brings things to the next level. This is a 4WD High-Tech RC stunt car that can drive and drift in all directions, including up the walls. 
The best part is that the car can either be controlled by a standard remote or with a special hand-controlled wristband. By putting it on their hand, your kid can make the vehicle do the standard movements, like going forward and sideways. Plus, the car can do a front wheel swing, it can walk sideways, and can even twist in crazy directions.
The stunt car can drive on just about any surface, including gravel, pavement, and even the sand at the beach. It is a gorgeous vehicle that produces awesome sounds, and music, and all four of the wheels light up so they can play with it during the day and at night. Best of all, it uses two rechargeable batteries, so the fun never ends!
Pros and Cons of the Gesture Sensing RC Stunt Car
| Pros | Cons |
| --- | --- |
| A colorful car that will impress all of their friends. | There is a learning curve to the controls. |
| The ability to control the car with their gestures is revolutionary. | The hand controls are not always perfect. |
| It comes with rechargeable batteries for endless fun. | |
2. Best Toy for 10-Year-Olds Who Love Planes and Flight: Foam Glider Catapult Plane Launcher
The Foam Glider Catapult Plane Launcher was made for outdoor fun. It comes with three colorful planes, and an easy-to-use launcher, and it provides hours of safe fun.
This is a simple toy at an affordable price point, but it packs quite a punch. The kit comes with three different planes (blue, green, and orange), and kids can put the planes together and then launch them high into the air. In addition to being fun, the launching motion helps your child to improve their hand-eye coordination, sense of direction, and observation skills.
Although they are simple and easy to use, these planes can do awesome tricks. In addition to gliding through the air, they can also fly up to 49 feet in the air, they can do loop de loops in gyrant mode, and they can be used over and over again. The planes are also loaded with LED lights so they look cool when they are flying through the air.
You really get the most for your money with this set. The planes are made out of foldable foam that is extremely durable, so the toy will last for years. The manufacturer promises a high-quality product, and the set comes with a great warranty.
Pros and Cons of the Foam Glider Catapult Plane Launcher
| Pros | Cons |
| --- | --- |
| An affordable toy that will provide hours of outdoor fun. | The planes can get lost if you don't watch where they go. |
| A high-quality product. | Some reviewers said that the launcher was easy to break. |
| It is a safe toy, and it is scratch-resistant. | |
3. Best Toy for 10-Year-Olds Who Love Laser Tag: LJO Laser Tag Set
This comprehensive laser tag set is great for kids who are competitive and full of energy. The laser guns feature multiple modes for endless fun.
You no longer need to go to the local arcade to give your kids their laser tag fix. Instead, you can check out this awesome set from IJO. It comes with two laser guns and two vests. The vests are the star of the show because they feature four different modes. There is a single-shot mode, machine gun, laser gun, and plasma gun. The different games provide a lot of variety for kids who like to go all out.
The vests are very comfortable. They have an adjustable strap that makes them a great fit for kids of all body types. Every time the other team gets a point, the vests will increase a number via a high-quality LED screen. Be aware that you will need a lot of batteries for the set. The guns use 4 AAA batteries, and the vets require 3 AAA batteries.
Don't worry. The laser guns are completely safe. The gun does not emit an actual laser but instead a simple light that will not cause eye damage. Although kids 10 years old and up will likely enjoy the set the most, it is also safe for younger children.
Pros and Cons of the LJO Laser Tag Set
| Pros | Cons |
| --- | --- |
| A fun set for kids that like to play hide and seek. | The sets require a lot of batteries. |
| It is a high-quality set. | Some parents reported that the laser guns could be faulty. |
| The four modes provide endless fun. | |
4. Best Toy for 10-Year-Olds Who Love Adventure: Walkie Talkies 2 Way Radio Set
This simple walkie talkie set can provide your kids with hours of fun and a ton of adventure, and it comes with a cool survival bracelet complete with a compass and whistle.
Sometimes it is the simple toys that provide the most joy, and this walkie talkie set is a great gift for your kids. These awesome camouflage walkie talkies allow your children to talk to each other out in the yard or at the forest preserve. Adults can play too! 
Best of all, these powerful walkie talkies have a range of up to three miles! And that is not it. The toys come with many awesome features, including multiple channels, a squelch system that blocks out the background noise, easy communication at the touch of a button, and they are voice operated so they can double as a baby monitor.
In addition to being fun, the walkie talkie are also practical. You can bring them on a camping trip and use them to communicate with your family. The addition of the survival bracelets is great as well because they include an SOS whistle, an adjustable strap, and a compass which can be helpful when you are out in the wilderness.
Pros and Cons of the Walkie Talkies 2 Way Radio Set
| Pros | Cons |
| --- | --- |
| It is a fun toy that doubles as a practical wilderness tool. | The walkie talkies can pick up transmissions from other people. |
| The walkie talkies have a three-mile reach. | They are a bit smaller than pictured. |
| Great fun for kids and parents alike.  | |
5. Best Toy for 10-Year-Olds Who Love Taking Photos: GKTZ Kids Waterproof Camera
The waterproof camera from GKTZ allows your kids to record their fun summer adventures while providing a lot of great options.
If your kids enjoy swimming and have a love of photography, then this is the camera to buy in 2023. This underwater camera can take hundreds of pictures continuously for up to 2.5 hours on a full charge. You can store the photos on a micro SD card that can hold thousands of pictures, and the files are safe underwater.
The camera also features a ton of apps and options. Among them are a sound recorder, selfie mode, 1080P video, time-lapse photos, and more. The camera also comes with add-ons that allow your kids to hold the camera while swimming, or they can attach it to their bikes. 
Make no mistake. This is a legitimate camera that will spark your child's photography skills. The camera takes HD images in all directions, and it features 20 funny photo frames and 6 filters so your kids can make their own special artwork. This is a great toy that will have your kid outside for hours.
Pros and Cons of the GKTZ Kids Waterproof Camera
| Pros | Cons |
| --- | --- |
| This is a high-tech camera with a ton of bells and whistles. | The camera is smaller than it appears in the photos. |
| The camera has a long battery life.  | Even at 1080P, the image quality could be better. |
| It works up to 100 feet underwater. | |
6. Best Toy for 10-Year-Olds Who Love Archery: Kids Bow and Arrow Archery Set
This bow and arrow archery set is great for kids who want to learn a new skill in a safe and fun way.
The best toy for 10-year-olds who want to learn a new skill is this high-quality bow and arrow set because it includes everything your children need to get started. The bow is equipped with a quick-release handle, a built-in quiver that holds 6 arrows, and an economic handle.
The arrows are made with a foam tip, so they are completely safe. Once your kids learn how to properly shoot the arrows, they can fly over 100 feet. Kids can spend hours outside as they play target practice and try their best to get a bullseye. 
This set has received great reviews. Past customers have praised how easy it is to play with the set right out of the box. Plus, it comes at a great price point.
Pros and Cons of the Kids Bow and Arrow Archery Set
| Pros | Cons |
| --- | --- |
| A fun toy that can teach your kids new skills. | Shoot the arrow too far, and it can get lost. |
| Fun for boys and girls. | The arrows can be hard to aim for some kids. |
| The set is completely safe for kids. | |
Criteria: How To Choose The Best Toy for 10-Year-Olds
While every toy will be a bit different, there are particular factors that you will want to keep an eye out for to ensure that you get a quality product for your 10-year-old.
Here are the considerations to make when choosing a new toy:
Price
Reviews
Educational Factors
Price
The toys included in our reviews vary in price, with some being more expensive than others. Whether you decide to buy one of the toys on our list or you buy something else, it is important that you weigh the cost with the value that you are getting from the toy. You may find a toy for 10-year-olds that is expensive, but when you look at what it includes, you might find that it is not worth the cost. You work hard for your money, so make sure that you spend it wisely.
Reviews
The other very important consideration to make when buying your child a toy is how it is reviewed by the public. You may not always be able to trust the toy companies, but you can generally trust other parents who also want the best for their kids. If you find a toy on Amazon, take the time to check out the reviews section. The previous buyers will tell you if you are getting a great product or if what you'll end up with is lacking in any way. 
In many cases, a review will tell you if a toy might break easily, if it could be missing pieces, if it is smaller than it appears in the picture, and any other issues that they find. If a particular product has a lot of low reviews, then consider it a red flag and tread carefully.
Educational Factors
While many of the toys on our list are meant strictly for entertainment, many toys also provide an educational factor. If a toy can entertain your kid while also teaching them something or improving a particular skill, then it may be worth the investment. Toys that encourage your kids to run around will help with their hand-eye coordination and motor skills. Some toys might teach your kids a new skill, like archery or survival skills. At 10 years old, your child is still in the middle of their development, so any help you can give will be incredibly valuable.
FAQs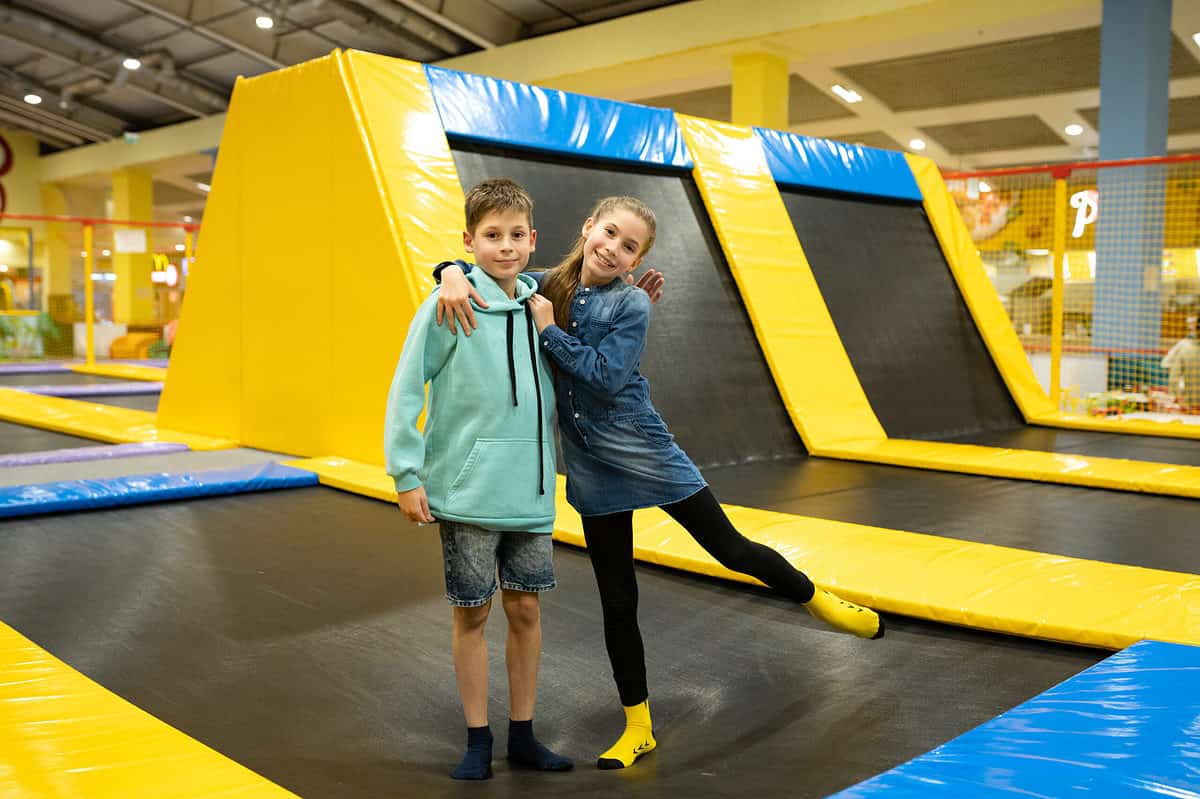 Below are some of the commonly asked questions that parents ask when shopping for a toy for 10-year-olds.
Q. Do 10-Year-Olds Still Play With Toys?
A. Make no mistake, your child is in a middle ground where they are no longer a small child, but they aren't yet a teen, so shopping for them can be tough. You don't want to buy a 10-year-old anything too childish, but they are not yet ready for anything too advanced. When looking for toys in this age bracket, consider items that will challenge their minds and require them to problem-solve. Boys might enjoy toys that teach them a new skill or sport, like archery or soccer.
Q. Is 10-Years-Old Too Old for Dolls and Barbies?
A. At this age, it is very likely that your child will no longer be interested in toys of this nature. In general, kids tend to lose interest in dolls around the age of 5 or 6 years old. However, many may still have an interest as they head into their pre-teen years. When it comes to buying any toy at this age, it is wise to ask your kid if they like something before you buy it, so you don't waste your money.