While you may know them as the terrible 2's, your 2-year-old is likely energetic, lovable, and fun. If there's one thing we know for sure, it's that 2-year-olds have a ton of energy and one of the best ways for them to get their energy out is by playing outside. To keep them engaged in outdoor play, you might be looking for the best outdoor toys for 2-year-olds.
No matter what your child's interests are, there are numerous outdoor toys that are perfect for them to play with. First, let's take a look at what kids are learning at this age and some of the best toys to help them have fun outdoors.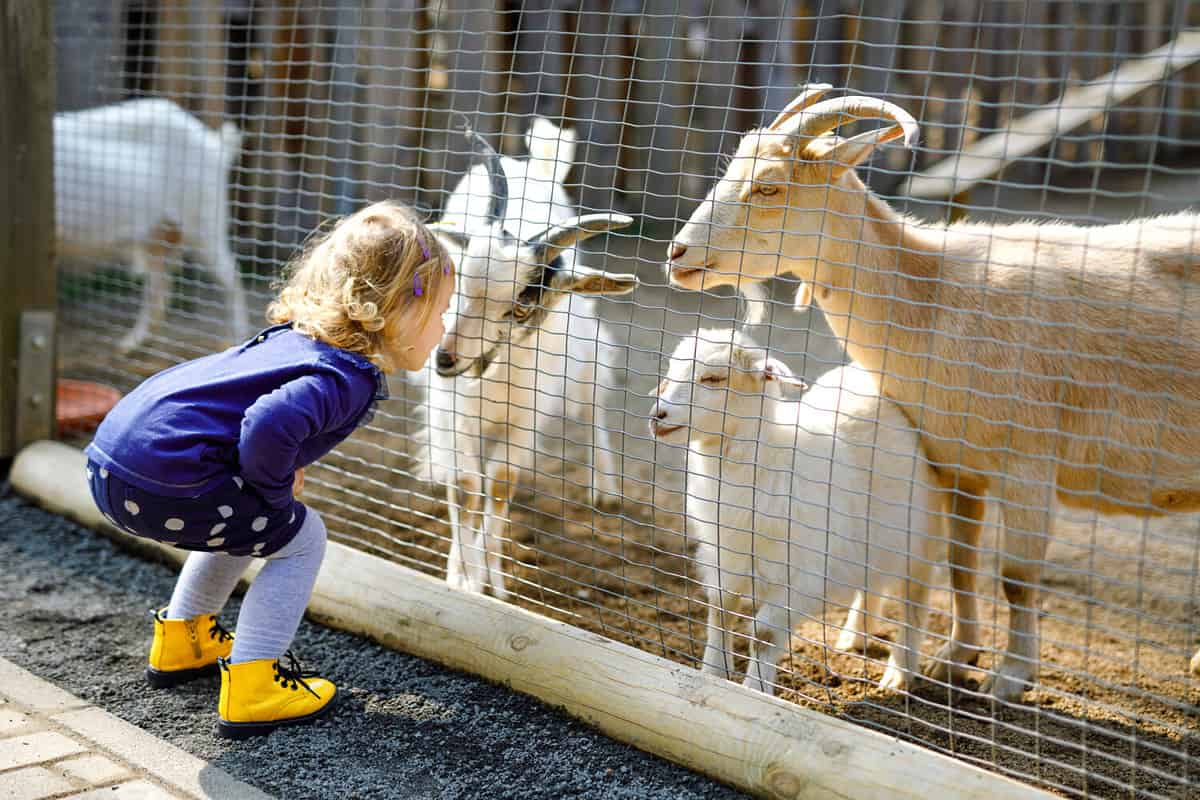 What Are 2-Year-Olds Learning?
At 2 years old, children are often known as being defiant, but learning to say "no" is simply one step toward emotional maturity. What might seem like defiance is often children learning independence and that they have control over their own bodies and actions.
By 2 years old, your child will likely be able to:
Point to things when you ask a question
Look at your face to assess how you're feeling
Use physical gestures like waving or blowing a kiss
Use switches, knobs, or buttons
Run
Kick a ball
In addition to the mental, social, and emotional skills they're learning at this age, 2-year-olds are learning plenty of physical skills as well like how to run or kick a ball. This provides them with the perfect opportunity to play outdoors and engage with a variety of outdoor toys. Here are some of the best outdoor toys for 2-year-olds.
Lydaz Bubble Lawn Mower
You can't go wrong when you give your 2-year-old something that blows bubbles. Bubbles are always going to be fun for little ones and this Bubble Lawn Mower from Lydaz is the perfect outdoor toy for your toddler. Even without the bubbles, the lawn mower is a fun way for your toddler to practice their walking skills.
There are also other features that allow you to engage with your toddler and let them have fun playing outdoors. The push mower includes realistic sounds and blows out tons of bubbles while your toddler pushes it around.
Green Toys Wagon
If your toddler is always dragging all their indoor toys outside, consider buying them this wagon from the Green Toys Store. It's the perfect way for them to put their toys, stuffed animals, games, or other fun items in a place where they can bring them outdoors to play.
This wagon was made from safe, durable materials that are perfect for young children. It's BPA-free and was made in the United States. Pulling the wagon is also a way to encourage your child to practice their walking and it helps them develop their motor skills.
Dinosaur Toy Rocket Launcher
Is your toddler a fan of dinosaurs? Keep them engaged outdoors with this dinosaur rocket launcher toy from Motoworx. This toy comes with 6 dinosaur rockets that your child can launch high into the air. It's simple enough for your 2-year-old to play with but also engaging for kids of all ages.
The launcher is made with durable, quality materials so that it doesn't fall apart right away after your child uses it. It also includes soft foam launchers so that you don't have to worry about your child getting hurt. 
SAMTOP Outdoor Water Spray Sprinkler
When it's still warm outside, this Outdoor Water Sprinkler is the perfect way to keep your 2-year-old entertained. It's a great way to cool down and the whole family can enjoy it. You can easily attach this outdoor water sprinkler to your outdoor hose and it comes with a hose connector.
It's even more fun for young kids because this sprinkler is in the shape of an octopus and includes 8 wiggle tubes that spray water up to 20 feet in all directions. The legs of the octopus or tubes are also colorful and flexible, making it safe for kids of all ages to play with.
Animal Bean Bag Toss
The Animal Bean Bag Toss from the Toyk Store is a classic game kids of all ages will love playing with. This set includes 10 beanbags, 10 balls, and 4 nails to keep it in the ground. The Animal Bean Bag Toss can also be fun for the whole family to play.
On one side of the game, your child can toss beanbags, and on the other side, they can try to throw the balls at the target. It's easy to set up and easily collapsible so that it can be moved around outdoors.
Toddler Golf Set
The Toddler Golf Set from the Liberry Store is the perfect way for kids to practice their motor skills outdoors. This golf set is great for children as young as 2 years old and is safe for kids of all ages.
The golf bag comes with a retractable handle and wheels, making it perfect to take outside or to the park. The beginner set includes the golf cart, 3 golf clubs, 2 holes, 2 flags, 2 tees, and 6 balls. It's great for playing outdoors independently and it's one way for your toddler to learn their first sport.
Outdoor Toddler Scavenger Hunt Cards
If you're looking for an adventurous game for your toddler, this scavenger hunt game is perfect for your little one's first scavenger hunt. It comes with 20 double-sided cards that allow your toddler to discover and explore the great outdoors.
This is the perfect way to encourage your child to be creative and curious, while also learning new things. Each card features colorful and playful art and it also includes a question or item that encourages kids to discover and explore new things. Each card has a question like, "Can you find a bird?" or "Can you find a rock?"
Franklin Sports Kids Mini Soccer Goal Sets
Toddlers are starting to learn to run around and throw, kick, and play with balls. This soccer goal set from Franklin Sports is the perfect beginner set for toddlers who are learning to play sports. It comes with 1 goal, 1 soccer ball, and an inflation pump. All of the parts are easy to assemble so your child can start playing right away.
This set is perfect for outdoor use and your little one can play in your backyard, at the park, or any other outdoor space. Even if your child has never played soccer before, this is the perfect beginner set to get them started. You can let them practice independently or they can play with other young children or siblings.
Little Tikes Easy Score Basketball Set
Little Tikes is known for its great selection of sports and outdoor toys for young kids. This Easy Score Basketball Set is perfect for 2-year-olds who are learning to run and throw. It includes 6 adjustable heights so that it can grow with your child. Also, it has an oversized rim that makes it simple enough for young children to play with.
The base can be weighted with sand to keep it safe for little ones without fear of it falling over. This outdoor toy encourages 2-year-olds to develop skills and learn about active, independent play.
Toddler Sensory Table
At this age, kids love sensory toys that are hands-on. If you're looking for a sensory outdoor toy for your 2-year-old, try this Toddler Sensory Table from Kidoozie. The Sand 'n Splash table is perfect for reenacting the beach or just enjoying a sensory experience.
There are two sides to the table so your child can play with water on one side and sand on the other. The set includes a table with sand and water wells, removable legs, bucket, shovel, rake, boat, and a sand stamp for your child to play with.
Finding the Best Outdoor Toys for 2-Year-Olds
Keeping your toddler engaged with toys isn't always easy, but most 2-year-olds love playing outdoors. Outdoor toys that are age-appropriate are the best ways to keep your toddler engaged during outdoor play.
No matter what they're currently learning, there are many ways to use these outdoor toys to engage your toddler and keep them occupied. Many of these toys are also great for older children so they can grow with your child. Whether they're playing independently or with siblings, keep the best outdoor toys for 2-year-olds in mind next time you're looking for outdoor activities.
The image featured at the top of this post is ©iStock.com/romrodinka.