Two-year-old boys are full of energy and adventure. So, what are the best toys that will capture their attention? We're going to take a look at the milestones of toddlers at two years old and show you the 15 best toys that they will love.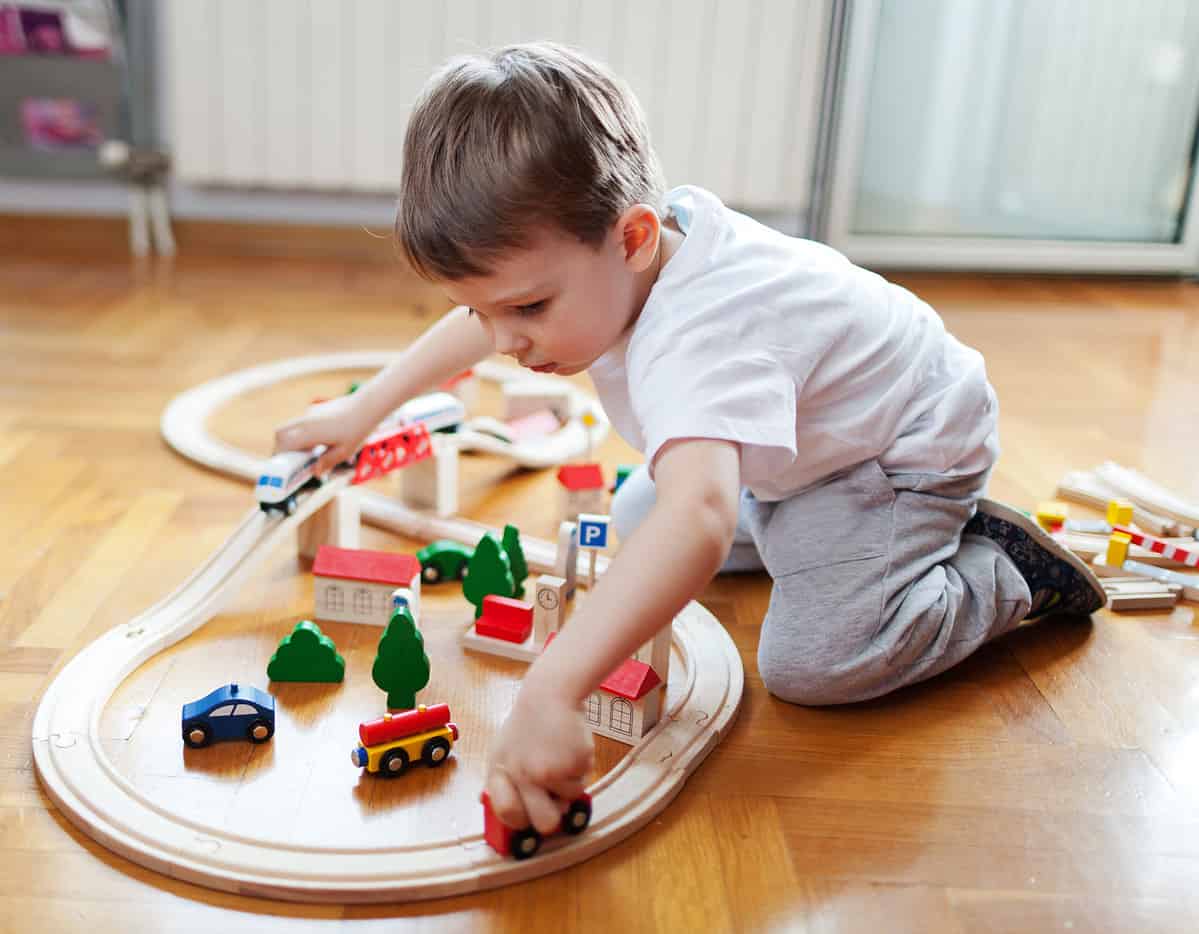 Developmental Milestones for 2-Year-Olds
Toddlers at this age are very moldable as they are still developing in many ways. Here are things your toddler is learning and milestones they're reaching.
Social and Emotional Milestones
At this age, you'll see that your toddler gets excited to be around other children. They'll also start to copy others around them, whether adult or child. As an individual, they're becoming more independent, which in turn can mean they might be more defiant. It's great to find opportunities to play and engage with your child or create times for them to play with others to encourage further development.
Communication and Language Milestones
By age two, your toddler should be able to express their needs with a few words or in two to four-word sentences. They can also point to things and identify objects as well as familiar body parts. Repeating words is a common sign of language development and you can see them starting to follow simple instructions. Naming the things that you see and do is a great way to further develop their communication and language skills.
Physical Development
Two years old is a very active age as toddlers are learning to run, kick, and throw. They also are very explorative and will climb objects up and down typically without assistance. Honing in on the development of their fine motor skills is great for this age.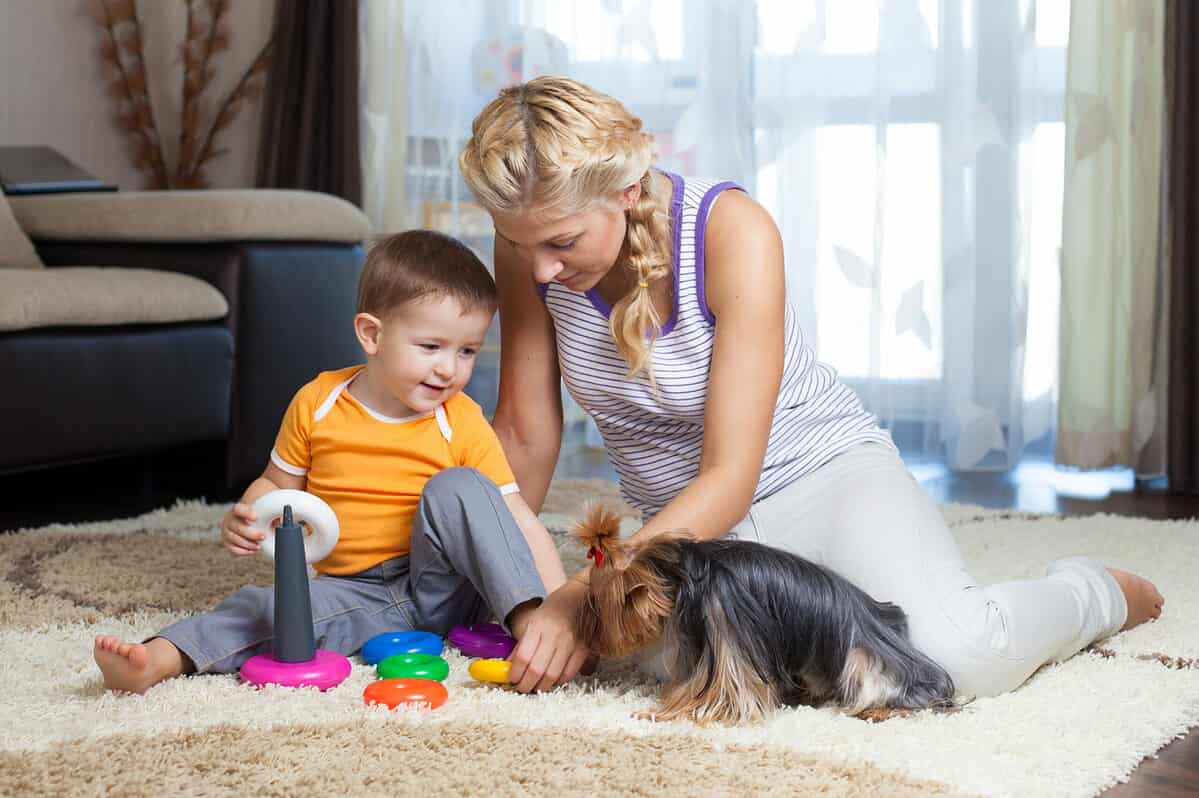 The Best Toys For 2-Year-Old Boys
With that being said, what toys will a two-year-old toddler boy enjoy? Here are our favorite options.
Fisher-Price Plush Puppy
The Fisher-Price Plush Puppy is a great interactive toy that features 75+ songs, sounds, tunes, and phrases. It offers three Smart Stages that teach body parts, shapes, numbers, and letters. This is a great toy for language development that encourages them to define things and sing along.
Hide N Side Kids Play Tunnel
If your toddler loves to play peek-a-boo, this Hide N Side play tunnel is a super fun option. With four different tunnels, multiple colors, and a ceiling window in the middle, there are so many options to adventure into. These tunnels are collapsable and it comes with a zipper case so you can take it anywhere. Play with it indoors or outdoors, individually, or with a group!
LeapFrog Smart Sizzlin' BBQ Grill
This interactive grill helps children recognize colors and the nine food pieces included. When the food skewers are placed on the grill and rotated, it will prompt your toddler to cook it for ten seconds and count to ten. This toy is great for your little one to copy your everyday actions and "grill" with you at the same time.
Mega Building Blocks
These mega building blocks offer so many different ways to create. The kit includes 80 building blocks. Your little one can create anything, from homes to vehicles, animals, and more! It comes with a reusable storage bag for easy clean up and helps develop imagination and fine motor skills.
Fisher-Price Power Wheels Thomas & Friends
The Fisher-Price Power Wheels Thomas and Friends Thomas Vehicle With Track is a super fun toy for your toddler! This toy brings the excitement of Power Wheels inside to take a ride with Thomas The Train. Designed for toddlers, it's easily operated with buttons. It is very safe with a speed of one mile per hour on the track or two miles per hour off the track.
T-Ball Set
This adjustable t-ball set is great for an outdoor activity to enjoy hours of playing baseball with your little one. This set includes 6 balls, an oversized bat, and a pitching machine. Improve hand-eye coordination by hitting the ball off the tee or using the pitching machine to toss the ball their way. This set is also designed to be stored easily and offers an option to hang on the wall to tuck it away.
Water Table
During the hot Summer days, pull out the Rain Showers Splash Pond Water Table for a cool down. With 13 accessory pieces and a waterfall, this water table offers multiple ways to play. This water table is great for sensory exploration, STEM learning, language and social skills, and physical and motor skill development.
Teeter Popper
Rock, wobble, tilt, spin, and balance making fun popping noises on the Teeter Popper. Made of durable plastic, this concave board with silicone suction cups is a fun way to get some physical energy out. Get this thrilling toy and see your child develop core strength, stability, balance, coordination, and gross motor skills. Holding up to 110 pounds, this toy can last through the years.
The image featured at the top of this post is ©Elena Marzo/Shutterstock.com.