At the age of three, toddlers are starting to learn numbers and letters, and how to sort objects by shape and color. Their language skills are also becoming stronger every day. By this time, a toddler's vocabulary has around 200 words. Understanding some of these important milestones, what are toys that they will enjoy and also help them to continue to develop? Let's take a look at the best toys for three-year-olds.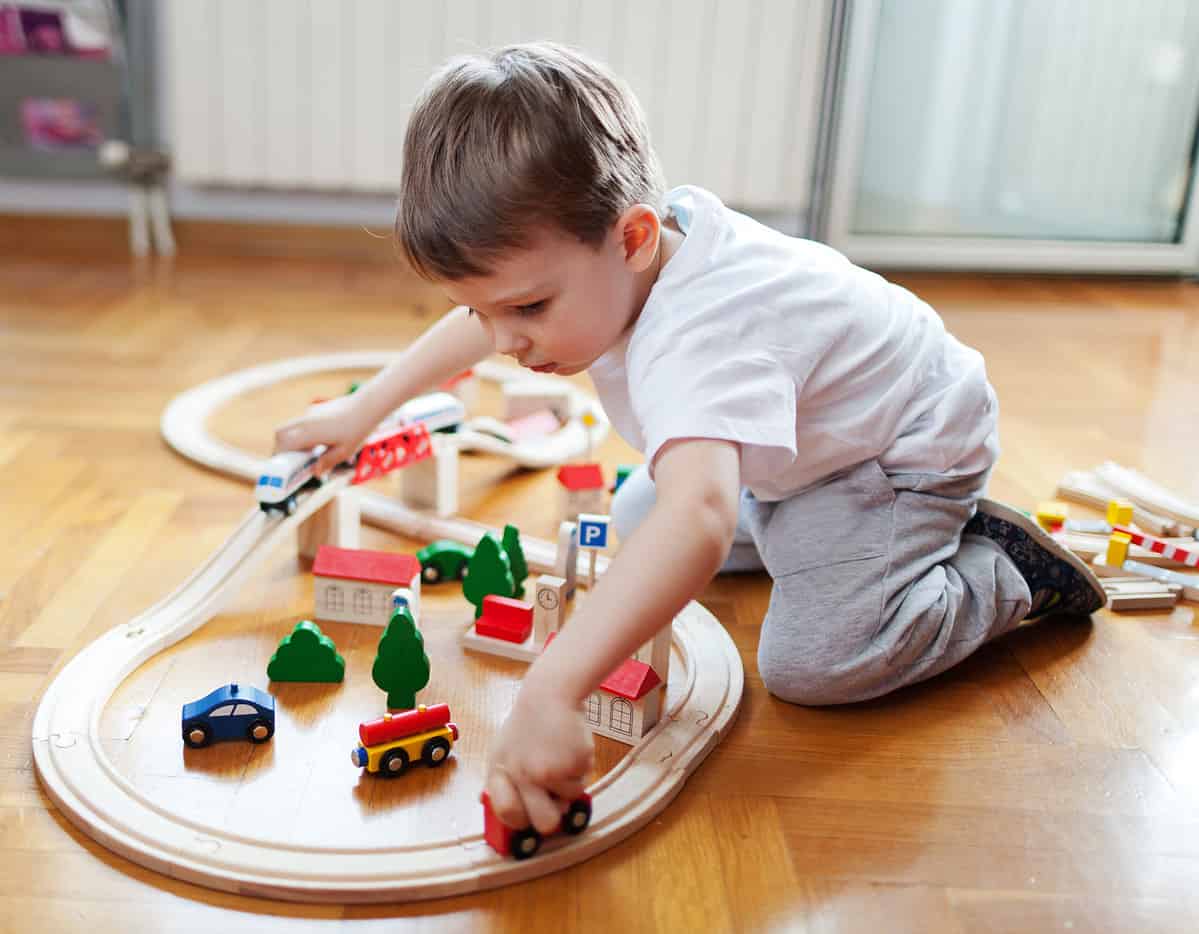 Shape Sorting Cupcakes
These shape-sorting cupcakes are great for developing your toddler's motor skills. These cupcakes will help them develop their understanding of shapes and colors. This set has a plastic cupcake pan and eight cupcakes.
Alphabet Robots
The alphabet robots offer a fun way for your little one to learn the letters of the alphabet. Transforming from a letter into a robot, these robots are two toys in one. They will also help develop hand-eye coordination and sequencing as they figure how to transform it from one shape to another.
Magnetic Fishing Game
This wooden and magnetic fishing game is a great toy to develop fine motor skills, learn letters and numbers, and develop critical thinking skills. As they match the right fish to its correct spot on the board, they'll know their numbers and letters in no time.
LeapFrog Prep For Preschool
Do you have a toddler preparing for preschool? This interactive LeapFrog activity book has everything your toddler needs to learn and explore numbers, colors, shapes, letters, and words. In this book, they will practice number matching, shape tracing, letter writing, line drawing, and more.
Magnetic Number Maze
Learn numbers and colors with this magnetic number maze. Each gumball machine has a specified color and number. The toddler will enhance their hand-eye coordination as they use the magnetic pen to drag the right amount of gumballs into each gumball machine.
Toys For Toddlers
Looking for the best toys for other toddlers? Here are the best toys for their specific age:
The image featured at the top of this post is ©Ground Picture/Shutterstock.com.