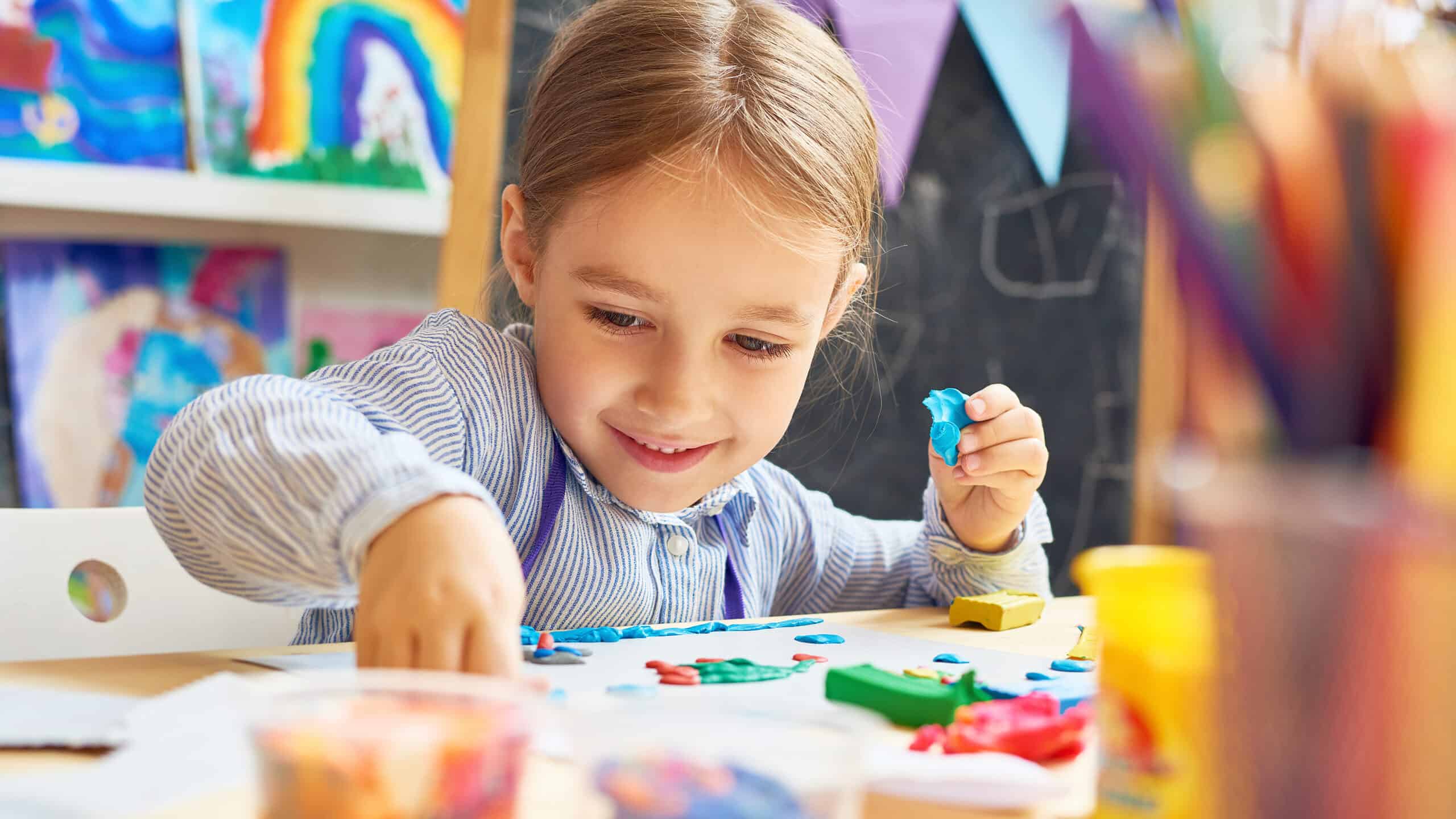 Children with Autism will play differently than children without Autism. However, play is still enjoyed and important to every child's life. Although play will look different in a child with Autism, such as lining up their toys, repetitive actions, and playing alone, you can provide toys that help stimulate senses and teach social and emotional skills. If you are looking for the best toys for kids with Autism, this list is a great place to start!
What to Look for in Toys for Kids with Autism 
When looking for toys for kids with Autism, there are specific things you can look for in a toy. Think about the child's interests and whether or not the child has special needs. If you purchase a toy, the child doesn't seem interested in, do not lose heart. There are many considerations when shopping for toys for kids with Autism. They may not enjoy every toy labeled as a toy for Autism. You will need to dig deep and do your research when shopping. If you are shopping for a child who is not your child, you will want to ask about the different needs that this child has. One of the first things you will want to know is if the child you are shopping for has hypersensitivity or hyposensitivity.
Sensory Toys for Children With Hypersensitivity
Children with hypersensitivity have extreme sensitivity to different stimulation of their senses. When children are hypersensitive, certain senses can bother them more, such as the feeling of clothes, loud noises, or even food texture. When this is the case, then children with Autism who are hypersensitive will prefer toys that will minimize exposure to certain stimuli. They may choose sensory toys that they can manipulate and engage with but do not overstimulate their senses. These include putty, bubble tubes that allow repetitive actions, and durable toys like pop-its. They also may enjoy calming bottles and toys that allow for regulating senses.
Sensory Toys for Children with Hyposensitivity
Children with hyposensitivity are undersensitive to certain stimuli. They may seek sensory input because they feel they are not getting enough daily. Children with hyposensitivity may prefer toys that offer a lot of stimulation for their senses. These can include fidget toys, toys with different textures, and even chewable toys that offer stimulation for oral fixation.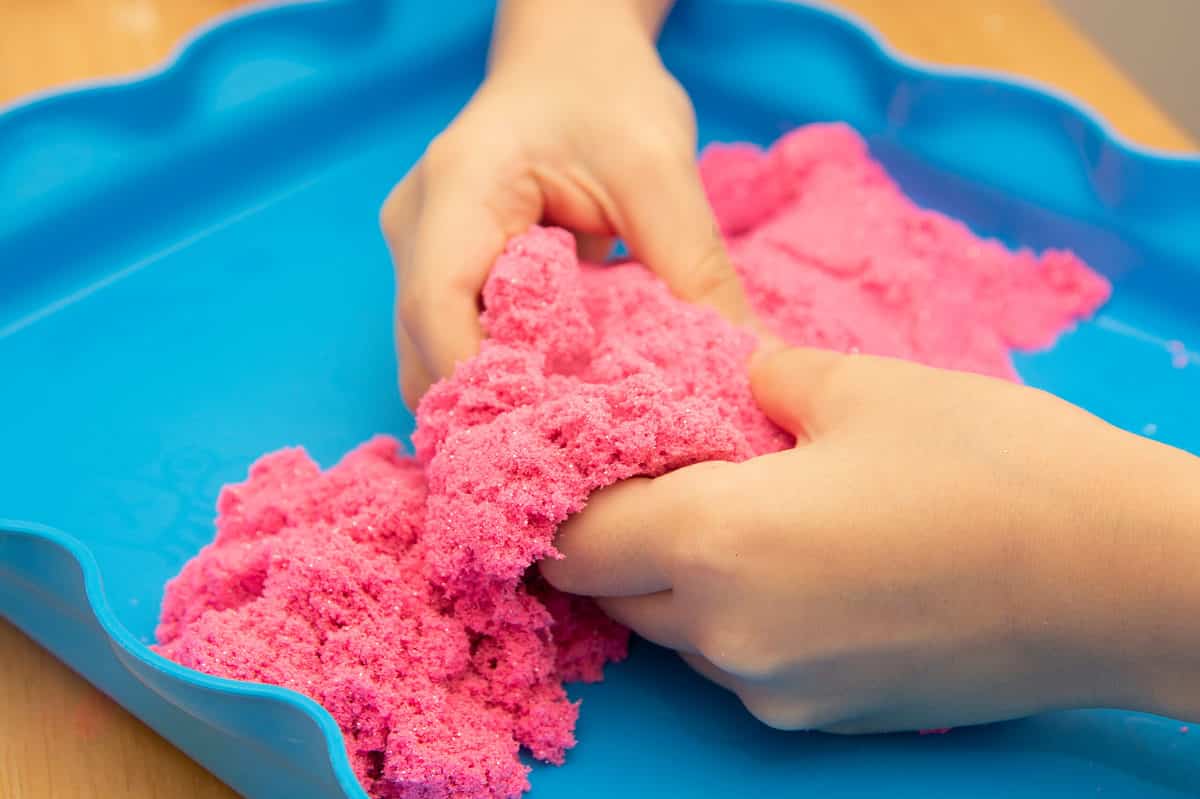 Toys that Encourage Social-Emotional Skills
Another category of toys to look for are toys that engage a child in social and emotional skill development. These toys can help encourage a child who may not understand different social or emotional cues. In addition, a toy that offers social or emotional development can help them engage in specific skills that will help improve their overall well-being in life and social situations.
What to Consider When Shopping for a Toy
When you are shopping for toys for kids with Autism, there are certain things you should look for. The first thing should always be their specific needs. Is the child you're shopping for hypersensitive or hyposensitive? Are there certain situations or items they cannot handle when stimulated, such as a particular texture, a toy that makes loud noises, or maybe even a toy that could be damaged?
You will also need to take into consideration health and safety concerns. Make sure the toy is not a choking hazard. You will want to find a toy that is sturdy and durable. Look for a toy that will not break if thrown. You will also want to consider the child's specific interests. Is there something that this child enjoys doing? Does this child you are shopping for enjoy a particular type of fidget toy? Maybe they love water beads that they can squish between their hands. Another great option is durable wooden toys. Shopping for a child with Autism is similar to shopping for any child. There are many considerations when shopping for all children, and these are just a few.
Another characteristic to look for when shopping is multi-sensory toys. Colorful, different textures and different ways to manipulate the toy are all characteristics enjoyed by children who may have special needs. Also, finding a therapeutic and calming toy can be great for any child, but especially for a child with Autism.
You will want to avoid toys that are choking hazards and toys that damage easily. Avoid toys that make loud noises when shopping for a toy because they can overstimulate a child's senses and will not be calming. You can also avoid toys that stimulate too many senses at one time, and this is especially true for children who may have hypersensitivity.
Benefits of Play for Children with Autism 
All children learn through play. Of course, some children learn differently than others, but all play is beneficial. Play for children with Autism is valuable because it can help them learn through structure and guidance. It can also help the child develop fine motor skills and regulate their vestibular system. Play can also decrease the child's frustration and meltdowns. Another benefit of play for children with Autism is learning increased communication skills and a possible willingness to be with others. Children with autism must have opportunities to socialize with other children. Now that we've discussed the benefits of play and toys for children with Autism, let's look at some of the best toys out on the market today.
The Best Toys for Kids with Autism 
On this list are 14 top-rated toys that meet the needs of children with special needs. You will be able to find toys that will meet sensory input needs, calming toys, fidget toys, and more. These toys have received over four stars and are rated highly by parents. Whatever your child's needs are, if you are looking for a great place to start when shopping for toys for kids with Autism, this list is it.
BUNMO Super Sensory Stretchy Strings 6pk 
The super-sensory stretchy strings come in a pack of six. These are great for relieving stress and are also calming sensory toys. The bright colors stimulate a child's senses and have different textures, which are great for a child who has sensory seeking through touch. These sensory strings are durable, soft, and squishy. However, they are not sticky. They can also stretch to six feet long, which makes playing with these fun for all children.
Super Z Outlet Liquid Motion Bubbler for Sensory Play
Children who have hypersensitivity may love these toys. The liquid motion bubbler for sensory play is calming and mesmerizing for children. It can help your child learn to track motions visually. It also offers a therapeutic, calming sense for children who may feel stressed or fidgety. The measurements of these bubblers are two inches wide and a little over five inches in length. When you order this bubbler, you will get only one. Some parents were disappointed because the picture shows four, so keep that in mind before ordering this bubbler. Parents love these toys for their quality and their calming effect.
Magnetic Tiles Building Blocks
These magnet tile building blocks come in a pack of 48 magnetic blocks. It also has a storage bag to keep your magnets in. They are colorful, come in many colors, and can be thrown and not broken. These magnets give a child visual stimulation, hands-on experiences, and opportunities to create whatever their imagination may want. For children who enjoy repetitive actions, these toys are perfect for manipulating repetitively. Parents love these magnets because they are easy to clean, last long, and are strong enough for rough play.
28 Pack Sensory Toys Set, Relieves Stress and Anxiety Fidget Toy for Children
Fidget toys are excellent toys for children who are seeking sensory input. This pack comes with stretchy string, fidgets, an infinity cube, spiky balls, foam balls, fidget spinners, and more. This pack is non-toxic and durable. These fidget toys can relieve stress and help each child focus on a specific activity. As a result, the toys can help improve focus and attention and reduce stress with repetitive motions.
Scientoy Fidget Toy Set, 35 Pcs Sensory Toy
Scientoy fidget toy pack is another fidget pack of 35 toys. It has a maze puzzle, mesh and marble toys, fidget toys, foam putty, slime putty, and many more. These toys can be relaxing and fun for children who need repetitive motion. They are also calming toys in this pack, such as the bubbler. These toys are small in size, which is something to keep in mind before ordering. Overall, parents were pleased with this pack and the options that come with it.
Penchen Puzzle Game Pop It Fidget Jigsaw
This puzzle game, pop-it jigsaw, is fantastic for children who love to do a puzzle repeatedly. The pop-it puzzle game gives sensory input through touch and visual senses. It also allows a child to develop their logical and fine motor skills.
Sensory Water Beads Toy for Kids 6 Pack
The sensory water beads come in a pack of six different colors and shapes. The beads provide fantastic sensory input through touch, as well as through color and visual. They can be calming, but it is also fun for children to play with them. These will be excellent if your child benefits from repetitive sensory touch.
Dinosaur Chew Necklaces for Sensory Kids
The dinosaur chew necklaces are for children ages three and over. They are BPA and lead-free. Children who need oral fixation to be focused and receive the sensory input they need can benefit from these dinosaur chew necklaces. They are durable and sturdy, and easy to clean.
Flexible Articulating 3D Printed Slug Toy
3D fidget slug toy is fun for children of all ages. This toy is sturdy and can be twisted in many different ways. It is big and sturdy enough for little fingers to play with but also gives sensory input for children who need it. It can help stimulate a child's mind and keep them focused by spinning and twirling it.
Baby Sensory Bin Shape Sorter
The baby sensory bin shape shorter is excellent for development, especially for toddlers. It allows your child to learn how to manipulate a toy. The shapes have different textures, which is ideal for children with sensory-seeking needs. In addition, learning fine motor skills is a tremendous benefit of this toy. 
Tawd Preschool Learning Activities
The book is perfect for children who benefit from repetitive routine learning activities. It is durable, as well as educational. It comes with a storage bag and includes information such as the months, ABCs, numbers, sports, body parts, and more. This toy can help children with their imagination and with remembering information. Parents love it for its ability to move it and its sturdiness. 
224 Sight Words Talking Flash Cards
The sight words talking flashcards are an excellent toy for children. It can help them learn different sounds and words. It is portable and comes with a bag to carry around. This toy can help your child work on cognitive skills, listening, and hearing, as well as learning vocabulary. It can also help with speech development. 
One thing to remember is that the cards are not laminated and could easily tear. But, overall, parents were pleased with this way for the ability to carry it around and the engagement that a child gets with this toy.
The Noodley LED Toy Light-Up Gloves 
The noodle LED light offers stimulation and can be calming for children. It is lightweight and keeps a child warm in the colder months. Please do not put these gloves in water because they are not waterproof. However, the quality is excellent; parents love them because children enjoy the lights. These gloves are very gentle and durable. Children love to dance with these gloves on.
Anlabay Two-in-One Pop Blocks Pop Puzzle 48PCS
This toy is a wonderful one for children who need sensory input. It is easy to carry and will fit in your palm. It is durable and easy to clean. The fidget toy offers pop-it bubbles that are great for children who benefit from repetitive movements and motion. This toy can also encourage logical thinking skills and relieve anxiety. This is a small toy, which is something to keep in mind before you purchase it. It can be a choking hazard for small children who like to put things in their mouths. Overall, parents were pleased with this toy because it keeps little hands busy and helps with sensory seeking.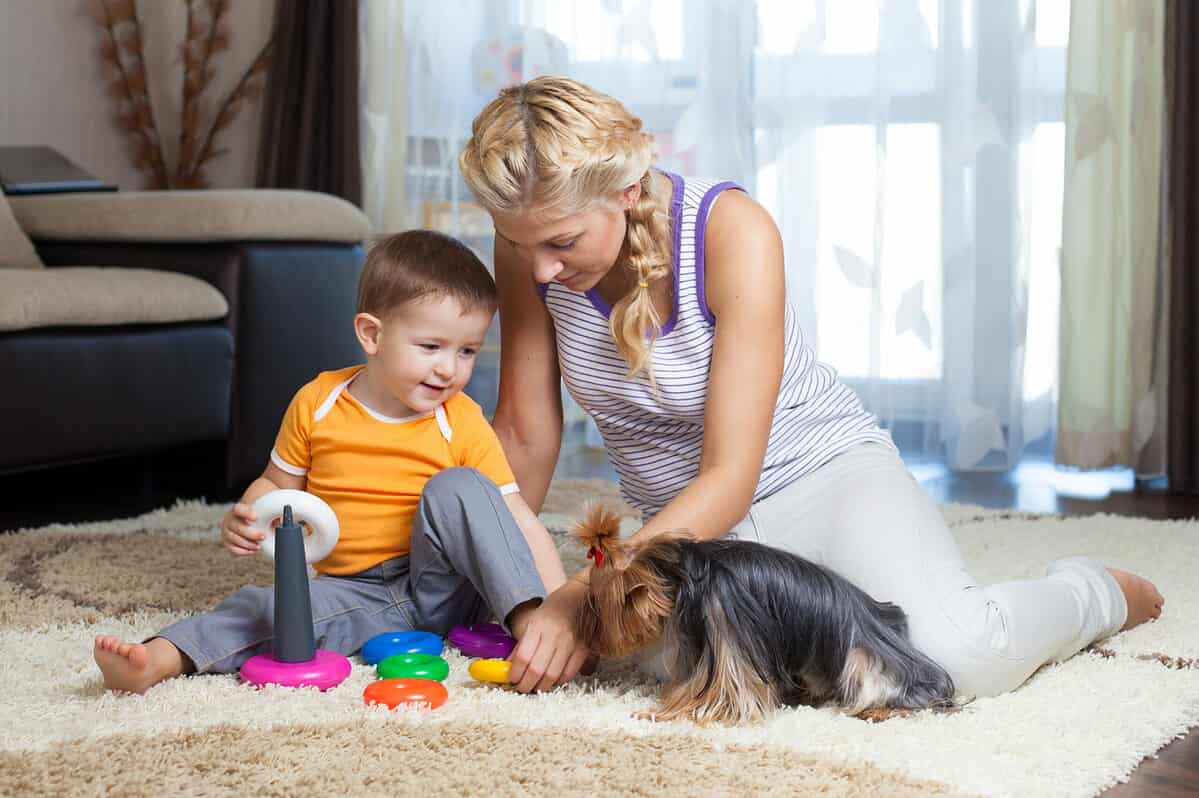 In Conclusion 
When shopping for toys for kids with Autism, there are many different things to consider. The first thing to consider is the child's specific needs. Does the child have hypersensitivity or hyposensitivity? Does the child benefit from learning social or emotional skills? What are their interests? No matter what your child is interested in and their specific needs, many toys are on the market today for children with Autism. All children can benefit from play. Playing with toys increases social and emotional skills, encourages communication skills, and stimulates minds. The toys on this list can help regulate your child's sensory seeking or help eliminate frustration and meltdowns. This list is a great place to start when searching for the best toys for kids with Autism!