The field of STEM stands for science, technology, engineering, and mathematics. These camps are great for any young students who are interested in the field. Keep on reading to learn about the best STEM Camps in the U.S.
STEM is a field that encompasses many subareas. Ensuring that your child is getting an education that empowers them to feel comfortable making mistakes is simply so important. Participation in STEM fields used to be very much male. However, as more women are making strides in the field, educational opportunities have arisen to cultivate a safe learning space. STEM progresses when the field includes students of all genders and backgrounds.
According to Forbes, the rate of female enrollment in STEM fields has jumped 40 percent since 2020. One of the most prestigious programs, the Research Science Institute, had higher enrollment for females than males in their 2022 summer sessions. Learn more about the many math and science STEM-related summer opportunities for your child. Give them the invaluable opportunity to learn from the best.
Research Science Institute (RSI)
As mentioned above, the Research Science Institute is one of the best STEM Camps in the U.S. for accomplished high school students. 100 student are accepted to participate in a fully guided research cycle at the Massachusetts Institute of Technology. They'll take STEM courses with the college's professors and participate in a 5-week internship. During this internship, their project of choice will be guided by a research mentor. The final exciting step is to present their research findings to their peers as well as to write a final research paper. Eligibility falls to U.S. high school Juniors as well as international applicants.
MIT Mites
Another MIT program for pre-college students checks out Minority Introduction to Engineering, and Science at MIT. This program provides access to students who are interested in STEM subjects but may not have the resources to participate in other high-level programs. Available to students from 7th–12th grades, they look for applicants from diverse and underrepresented backgrounds to include in this wonderful program, totally free of cost. MITES Saturdays are perfect for middle schoolers looking to expand their STEM learning on the weekends at the campus. MITES Semester is a 6-month hybrid stem experience for rising high school seniors, and MITES Summer offers six weeks of residential and hands-on STEM courses and projects also for six-week rising high school seniors.
Program in Mathematics for Young Scientists (PROMYS)
PROMYS is a mathematics program that takes place over a 6-week long stint at Boston University. High School students in the U.S. and abroad are welcome to apply for a chance to study at this esteemed institution. PROMYS participants will take courses and work on their own to prove mathematical ideas and learn in-depth about some of math's fundamental concepts. With visiting scholars, mathematicians, and scientists, they'll get the chance to learn from the best in a collaborative, empowering environment.
Research in Science & Engineering (RISE)
For another Boston University camp offering, check out RISE. Geared towards rising seniors in high school, this intensive program will get your young adult on track for college. They'll spend six weeks working on a collaborative research project as well as learning practical applications to STEM concepts. They can choose from either an internship or a practicum curriculum option. Internship sessions guided by faculty, post-doctoral fellows, and graduate students, include research opportunities across a wide range of science sub-areas. Practicum includes lab work in neuroscience and neurobiology under the guidance of a mentor.
The Summer Science Program (SSP)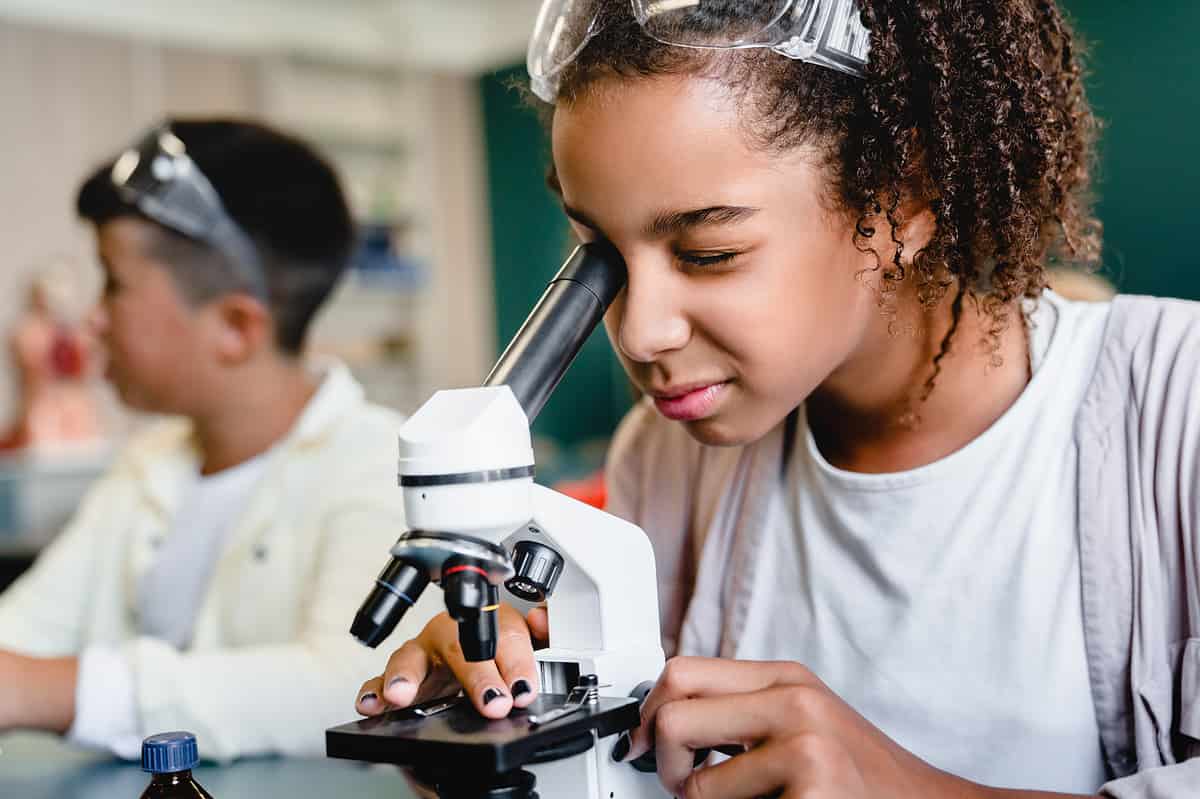 The Summer Science program boasts a collaborative, live-in science camp where kids can learn among peers. Students work in teams of 3, with a total of 36 participants per program. There are 7 faculty on hand to guide and assist. By the end of 39 days, each team completes a research project with its data collection. SSP will host three programs in 2023. There will be three Astrophysics research camps at New Mexico State University, the University of Colorado Boulder, and the University of North Carolina Chapel Hill. Two Biochemistry research camps happen at Purdue University and Indiana University. And finally, one in Genomics research at Indiana University.
Club Scientific
For a program for much younger wanna-be scientists, check out Club Scientific. This camp happens in areas of the East Coast, Midwest, and even the Hawaiian Islands. Children will get to participate in hands-on lab demonstrations in a fun and interactive setting. The goal of these camps is to introduce children to the science curriculum at a rate they'll understand. Club Scientific aims to create community and empower your kids to get excited about all that STEM has to offer them at one of the best STEM Camps in the U.S
AstroCamp
This great science camp offers both mountain adventures and science summer camp experiences for kids ages 8-17. Participate in hands-on space and science explorations with the beauty of Idyllwild, CA as your setting. Their two-week summer session is located right in the woods where your children will be connected to nature. Give them the chance to explore big space and science concepts among their peers in the classroom. One of the big focuses of this camp is science literacy, so your child will go into their next school year of standard or advanced STEM courses with a strong base for education and understanding.
Space Camp
Nothing quite like going to Space Camp! This educational camp based in Huntsville, Alabama is right by NASA's Marshall Space Flight Center. With space, cyber and robotics programs for children of all ages, your kids' summer will be full of excitement and learning. Be sure to check out their website for a more in-depth rundown of the program options, and see which session might be the right fit for your kid!
Carnegie Mellon Pre-College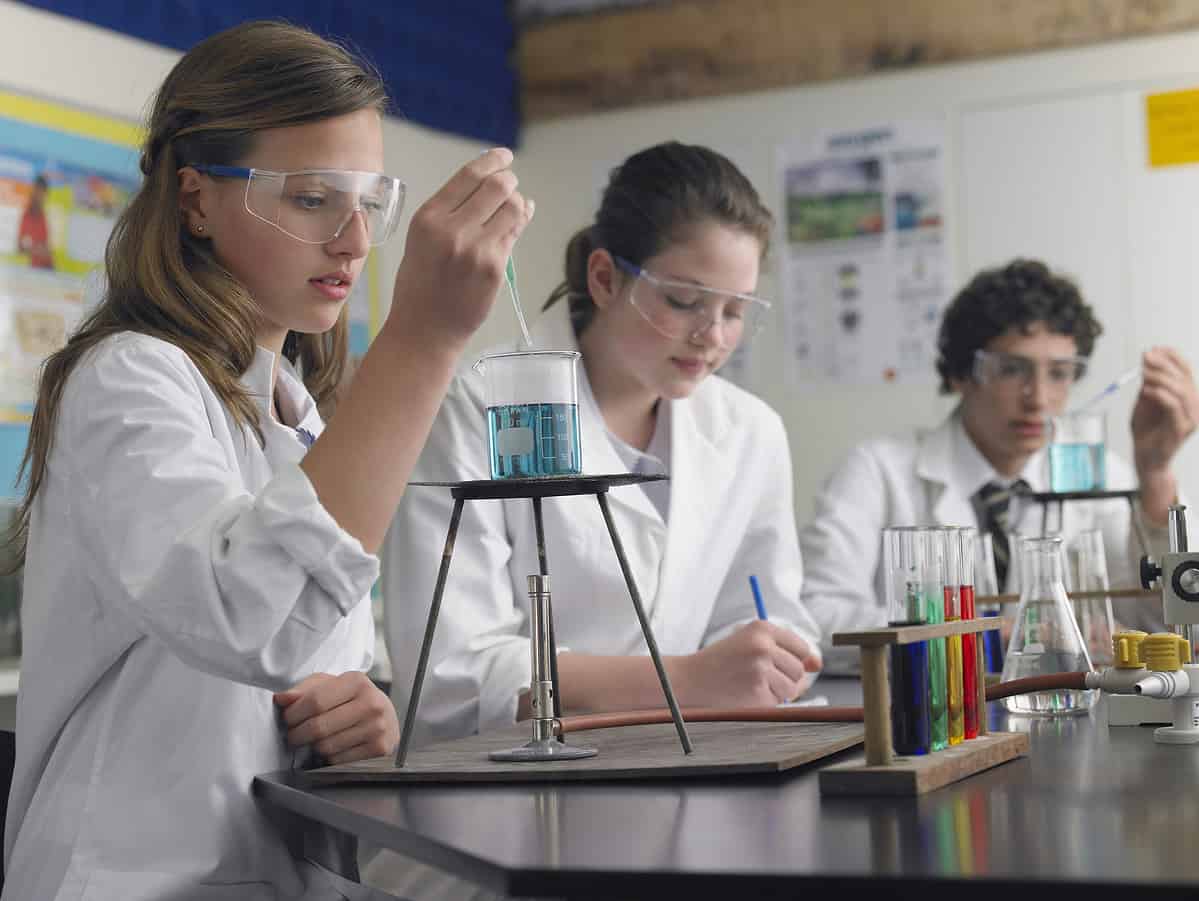 Check out Carnegie Mellon's pre-college summer sessions. Designed for driven high school students, compare it to a freshman year of college. Your child will take high-level courses in STEM subjects as well as the arts. Upon completion of said courses, your child will even receive credit from the university. These credits may be applied to future college institutions.
The Hampshire College Summer Studies in Mathematics (HCSSIM)
This program, held at Hampshire College in Amherst, MA, teaches college-level math to advanced high school students. For six weeks, your high-schooler will experience life at Hampshire College, engaged in the course material, exploring the campus, and making friends. HCSSIM is a great environment to learn and spend some time at one of the best STEM Camps in the U.S.
Notre Dame Summer Scholars
This 2 week intensive is another great pre-college program. Your child will be taught directly by Notre Dame Faculty and experience life on campus. They'll take college-level coursework in areas of STEM and the arts and bond with other advanced students of their age. Upon completion, your hardworking student will earn a transferrable college credit. Sign your child up for the Summer Scholars!
Stanford Institutes of Medicine Summer Research Program (SIMR)
Geared for high schoolers who are at least 16 years of age, Stanford's summer program is a great pre-college experience. The 8-week experience caters to students across all kinds of subjects. From STEM to the arts, entrepreneurship, writing, or design. Get a taste of Stanford by living on campus and learning for a whole summer at one of the top educational institutions.
The image featured at the top of this post is ©iStock.com/Halfpoint.