The state of Wyoming is an incredible place to spend the summer. And there are some incredible camps for your kids to explore. The best camps in Wyoming today cater to all kinds of kids with all kinds of interests. If you're wanting a classic summer camp experience, one that's filled with learning, Wyoming's got you covered. There are art camps, sports camps, STEAM camps, and more. Make your child's summer one to remember where they'll make new friends and learn new skills. Your child will come out of their summer camp experience with a newfound appreciation of their community and growing love for all the opportunities Wyoming has to offer. Read on to learn more about some of the best summer camps in the state.
STEM Camps in Wyoming
STEM camps offer guidance in science, technology, engineering, and mathematics. At these camps, your child will get to experience some hands-on learning in a super fun setting. With great instructors and like-minded peers, they'll hone their interests in the STEM fields while making some great summer memories.
Teton Science Schools
Wyoming is home to some of the most beautiful national parks, both Grand Teton and Yellowstone National Parks. So, why not check out some of the camps hosted there? At the Teton Science Schools, multiple programs will cater to your young scientist. They offer an early childhood summer program, open to children ages 3-6 years old. This program focuses on outdoor exploration, social-emotional skills, problem-solving, team building, and creativity.
Campers grades 1st-5th will experience a week of scientific inquiry. They'll gather data on a topic of their choice and learn scientific skills in a beautiful setting. Games, hikes, arts and crafts, and plenty of time for fun are, of course, included. And then for middle and high schoolers, there are overnight programs at Yellowstone available. At these overnights, campers will go even further into the process of data collection and conclusion-building projects. They'll learn with friends and make some amazing memories in these beautiful Wyoming landmarks.
Wyoming Science and Technology Camp
The Wyoming Science and Technology Camp is open to children grades K-8. Campers are separated into separate divisions so they can be taught exciting subjects among peers of their level. WSTC offers a unique summer day-camp experience that is filled with collaborative learning and hands-on experimentation. Guided by highly qualified instructors, campers work on experiments, projects, and challenges. Located in Jackson, Wyoming, check out their website for more information.
Specialized Camps
These camps specialize for children interested in a particular sport. Or for children who need a bit more attention and guidance in a camp setting. There's also a great all-girls program where your daughter, niece, etc. will make lots of friends her age. Send your child off for the adventure of summer camp!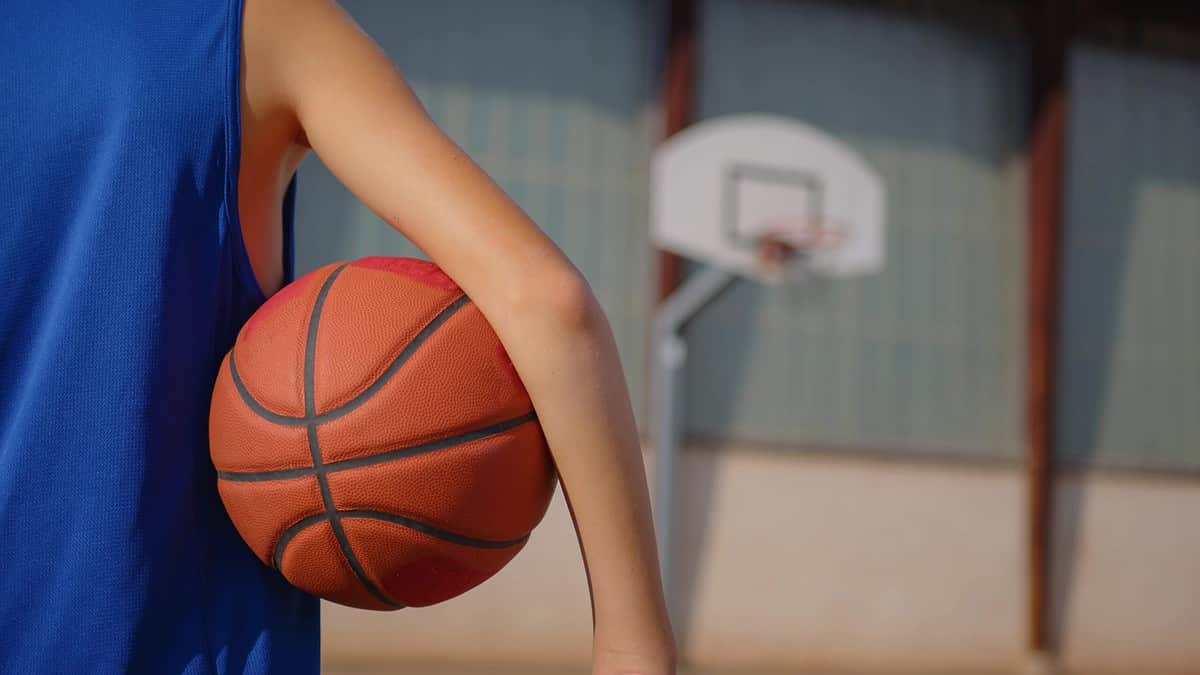 Breakthrough Basketball Camp
At Breakthrough Basketball Camp, campers will work on drills and skills, sportsmanship, and teamwork. They'll learn these things and more with quality coaches in a super fun camp setting. Pick from a list of camps in the Wyoming area that cater to specific Basketball techniques and practices. From shooting to offensive skills, ball-handling, and decision-making, your child will be supported and coached by other kids their age while doing a sport that they love. Check out their website to see which camps might be nearest to you in Wyoming.
SOAR Camp
SOAR Summer Camp caters to children with ADHD or other learning challenges. The goal of the camp is to offer the classic summer camp experience of full-on fun while also providing support and guidance to encourage learning at a pace that works for your child and their needs. Camp at SOAR involves rock climbing, horseback riding, and lots of water sports activities. Campers will be supported and encouraged in an environment of understanding and fun! Located in Dubois, Wyoming, their website has lots of information about the kinds of programs offered.
Alpen Girl Summer Camp
At the Alpen Girl Summer Camp, girls ages 11-16 can stay overnight as part of the 1-2 week outdoor programs. With camp locations in Washington, Wyoming, Oregon, Idaho, and Montana, this camp features numerous outdoor adventures for its dedicated campers. Try out backpacking, horseback riding, rafting, yoga, and more. Alpen Girl Summer Camp emphasizes friendship building, leadership skills, and self-esteem development through courses with camp leaders and working with peers. The camp is small, and each group is limited to 12 campers so that campers can work with staff and form a summer family that they'll always remember. Check out Alpen Girl Summer Camp today!
Outdoor Summer Camps
And of course, the classic summer camp experience. All of these camps offer wonderful, guided adventures in the outdoors. Your child will get to explore the beautiful wilderness that Wyoming has to offer while learning new skills and making new friends.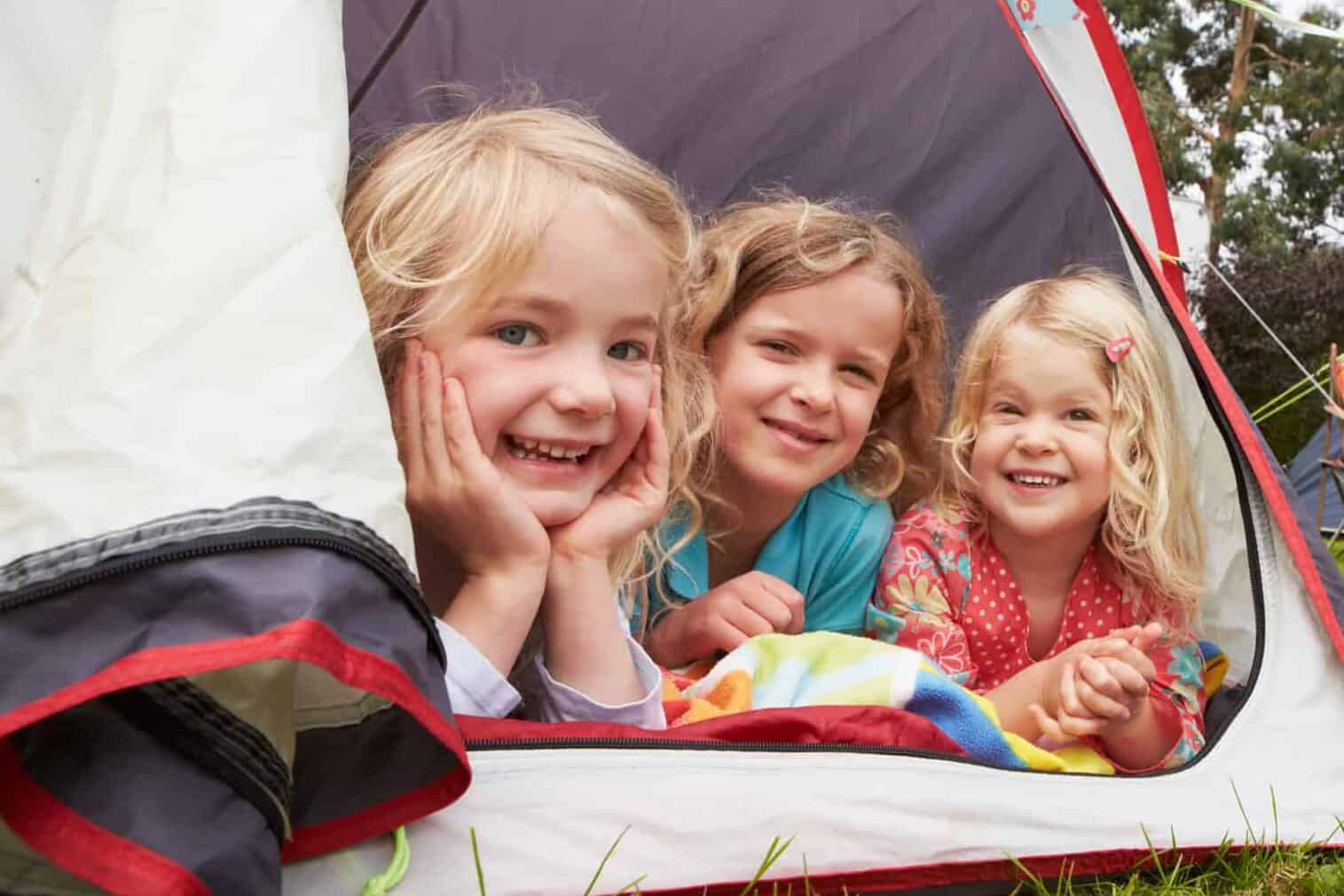 Teen Adventure Travel Camp
For another adventure in Yellowstone National Park, 8th and 9th graders have to check out the Yellowstone Teton Adventure through Teen Adventure Travel Camp. Campers will trek the backcountry trails of Yellowstone National Park and experience the wonder of bison, black bears, lynx, elk, and even mountain goat sightings. They'll participate in whitewater kayaking and hiking or mountain biking around the beauty of Jackson Hole's trails. There are other programs available outside of Wyoming, check out the Teen Adventure Travel Camp website for more information on one of the best camps in Wyoming today!
Bedroll and Breakfast Camp
The Bedroll and Breakfast Camp takes place in a camp that's only a short walk away from Grand Teton and Yellowstone National Parks. Participants will be part of daily hikes and campouts. They'll enjoy breakfast on the trail and learn about the beauty of the national parks as they do. Check out their website to learn more about the opportunities for travel as part of the Wilderness Trails Outfitters Summer Camp.
Camp Grow
Camp Grow offers the outdoor camp experience of a lifetime. Located on Mountain Springs Ranch in Pinedale, Wyoming, campers ages 8-15 will participate in outdoor activities geared toward confidence and independence building through fun. There are ponds across the ranch perfect for fishing, swimming, and canoeing, an archery and marksmanship range, private hiking trails, an equestrian training area, lodges, and bunkhouses for sleeping. Sign your child up for a summer in the beautiful outdoors that they're sure to never forget at Camp Grow.
Performing and Creative Arts Camps
For some of the best camps in Wyoming today, check out these performing and creative arts camps. From pottery and painting to theater, singing, and dancing, these camps have got it all. Sign your child up for their most creative summer yet!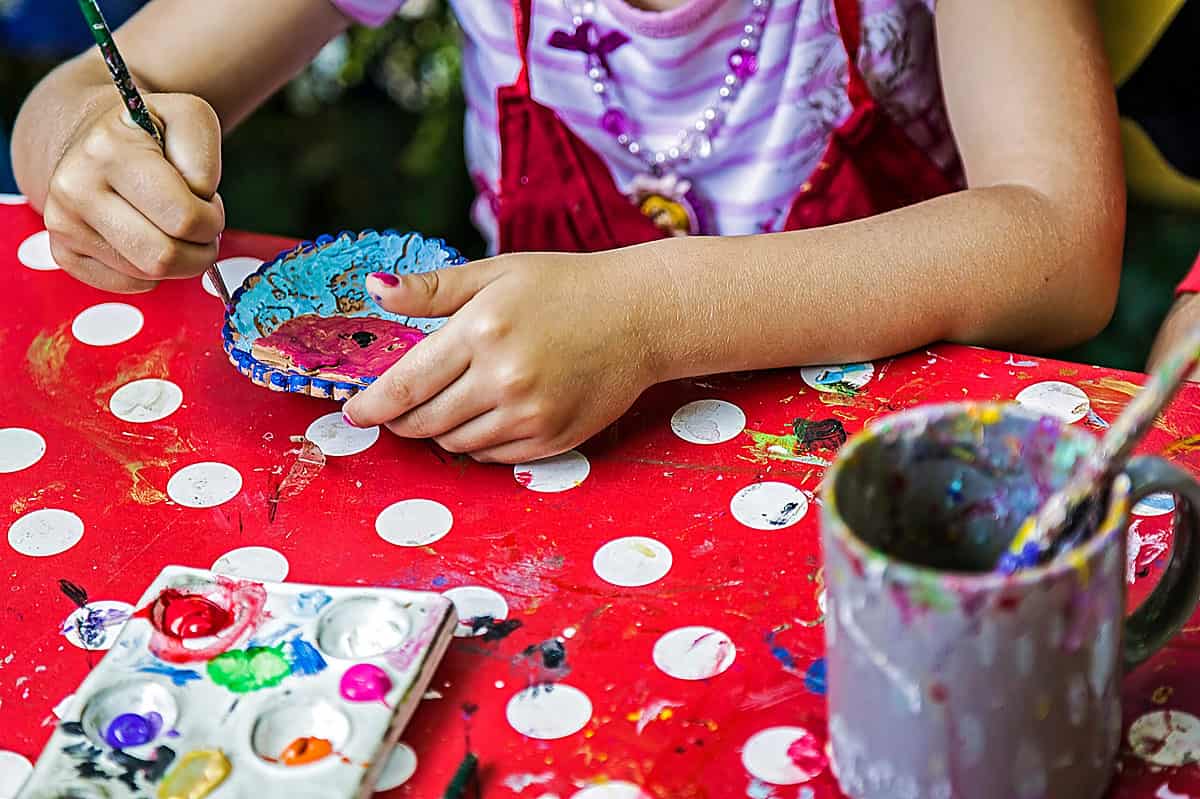 MAT Camp
Located in Evanston, Wyoming, MAT Camp caters to Music, the Arts, and Theater. Running for five days in July, this camp offers 150+ classes covering genres like world music, voice, theater arts, piano, art, music technology, and beyond. It's held at Evanston High School and the staff includes highly qualified teachers and visiting staff hired specially for this summer camp. Classes are open to children as young as 3 to adults. Make your summer a family affair and give your child the chance to have fun and learn at the same time. This is one of the best camps in Wyoming today
Pottery Kids Art Camp
At the Pottery Kids Art Camp, campers get to participate in super fun sessions of pottery art painting, glass fusion, and even mosaic creations. These week-long camps offer unique daily projects that fit the needs of your child and their interests. And if your child enjoys their time at this summer camp, there are after-school classes and a Kids Paint Club during the year!
The image featured at the top of this post is ©iStock.com/amaxim.