With summer quickly approaching, you may have begun your search for summer camps in Montana for your kids to be a part of. And we understand that the notion of your children being home all day looking for you to entertain them can be rather daunting. But don't worry, we've got you covered there, too! We've put together a list of the best camps in Montana to keep your kids entertained all day. Academic and art programs, sports camps, specialty camps, and unlimited outdoor fun are all available. There is something for everyone, regardless of interest or age. Let the summer festivities begin!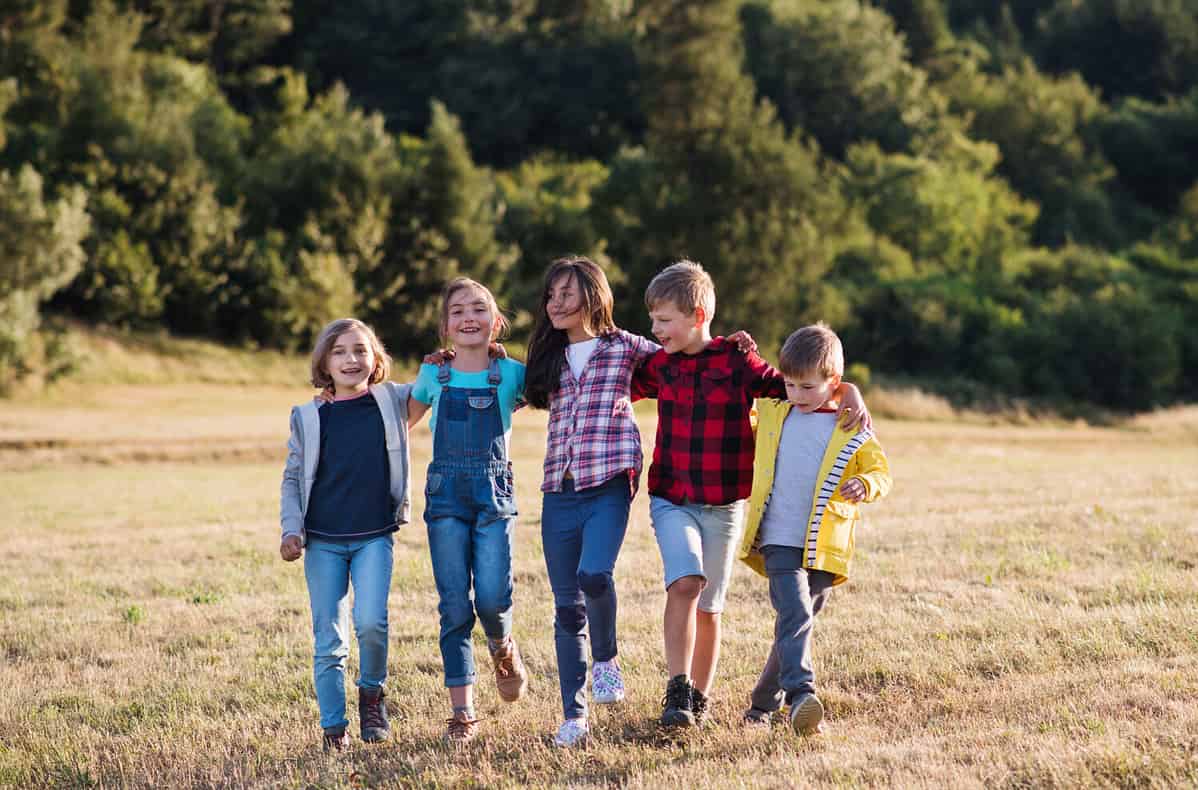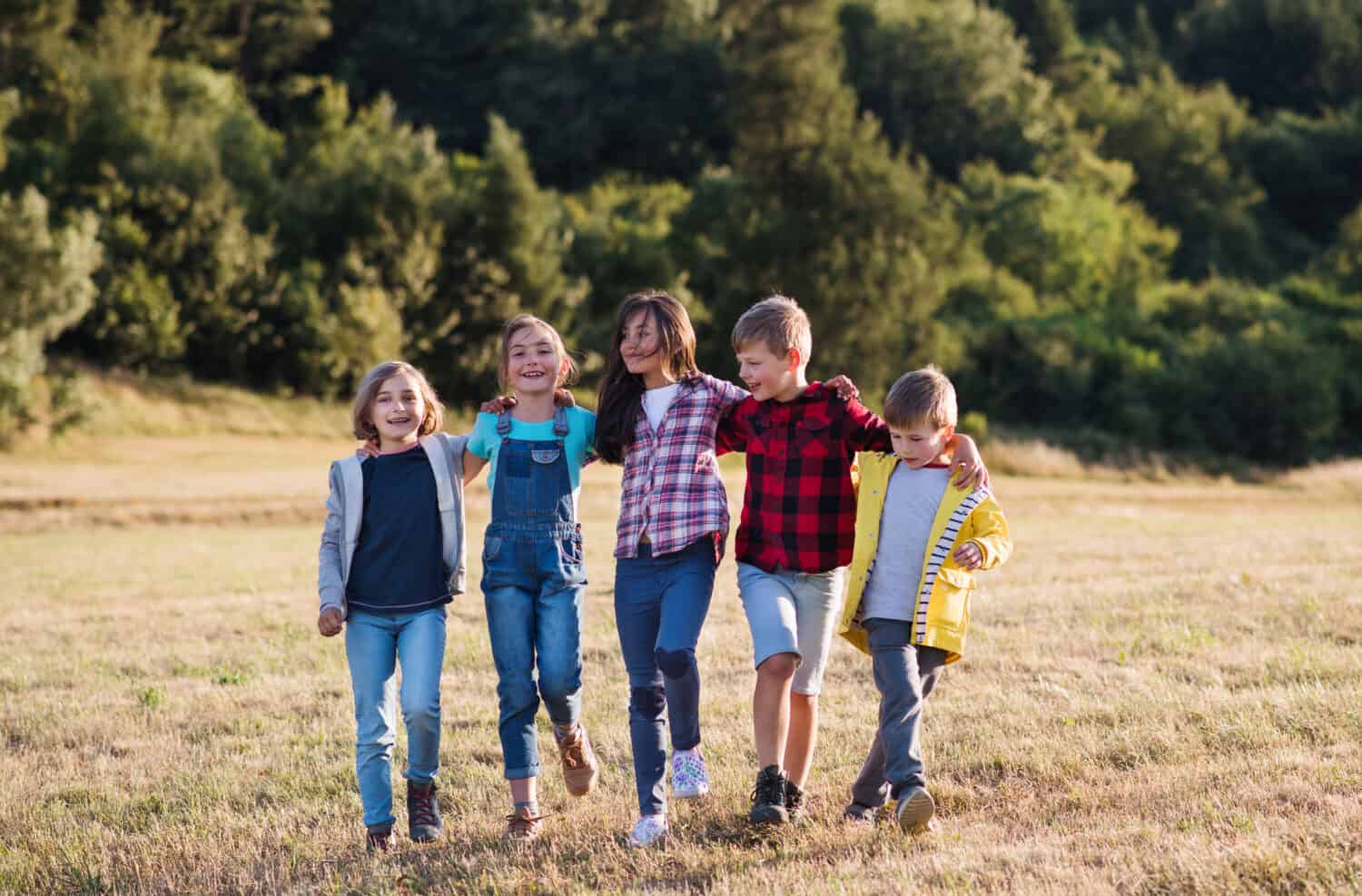 1. Beartooth Christian Camp
This Montana summer camp offers paintball courses, kayaking, ziplining, horseback riding, and endless lake fun. Beartooth Christian Camp is nestled in the rolling hills of Fishtail, Montana. It has camp choices for boys and girls ages 8 to 18 as well as their families.
Kids camp is for children in the fourth and fifth grades, middle school camp is for children in the sixth through eighth grades, and high school camp is for children in the ninth through twelfth grades. There is also a horse camp for those who enjoy riding. All campers can enjoy a week of bible study and outdoor activities, as well as sports like basketball.
Counselors and camp directors are enthusiastic about using the Bible to inspire youngsters. Bible lessons are delivered in a variety of ways, including chapel services, music, and group studies. Children at Camp Beartooth learn about God's power while forming lifelong connections and having fun.
Beartooth Christian Camp also has a family camp where children and parents may come together to grow spiritually while also having fun.
2. Camp Bighorn
Camp Bighorn near Plains, Montana, offers a Christian overnight camp for campers in grades 5-12. The children are housed in groups of eight, with one member of staff assigned to each cabin. During the day, campers spend a lot of time in and around the water, taking part in activities like kayaking and swimming. There are also enjoyable activities such as devotional services, an aerial adventure park, and rock climbing.
Middle school kids can get their adrenaline pumping with a beginner-level whitewater excursion. A backpacking excursion along the State Line Trail is planned for the older campers in grades 10-12. Kids use this outdoor time to grow spiritually, gain outdoor skills and safety, and respect their environment by learning the concept of Leave No Trace.
Camp Bighorn also has a family camp for parents and a weekend program for girls ages 16 and up. Camp Bighorn's mission is to promote the love of Jesus and establish a strong faith in its campers while they explore the beauty of the Lolo National Forest.
3. Audubon Adventure Summer Camp
Audubon Adventure Summer Camp, located along the Yellowstone River, is an ideal place for your child to disconnect themselves from technology and experience the great outdoors. The camp first welcomed campers in 1976 and has been educating children about wildlife ever since. Audubon's mission is to enlighten and educate the public about the value of Montana's ecosystems, wildlife, and unique birds. 
At this day camp, your child will not only get an awareness of conservation and sustainability, but they will also have the opportunity to participate in an exciting outdoor adventure. The low staff-to-camper ratio (1:7) allows counselors to connect with children while also encouraging outdoor learning. All team members are well-trained to assure safe experiences for the youngsters while they explore the state's natural beauties.
At Camp Audubon, children are divided by age and can spend full or half days. Children can learn about foraging, outdoor cooking, bird species, outdoor survival techniques, and much more during day camp programs.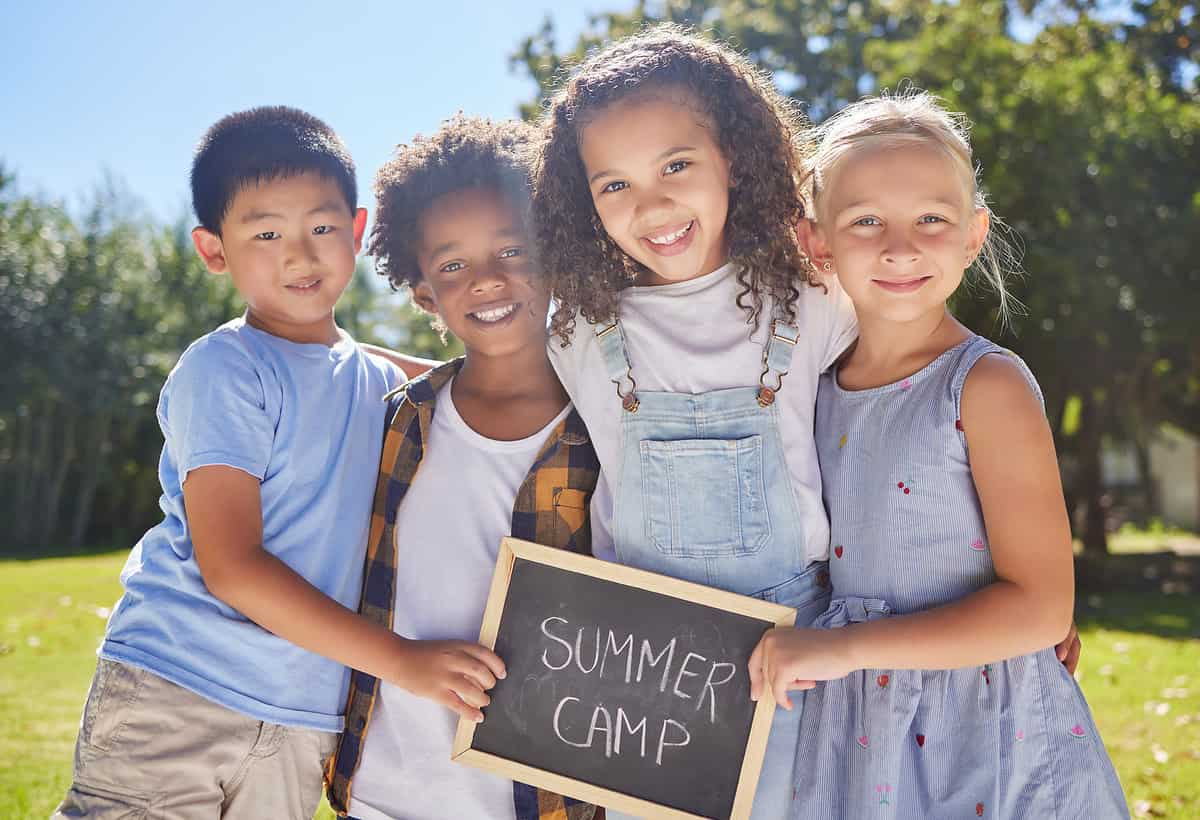 4. Camp Mak-A-Dream
The purpose of Camp Mak-A-Dream is to empower cancer survivors and their families via its activities. It has a sibling camp, a teen camp, and a children's camp. Their summer camps are all-inclusive, allowing children to choose from a variety of activities.
Camp Mak-A-Dream offers classic outdoor activities such as ziplining and archery, but it also invites people to share their abilities with the children, such as theater, painting, and yoga. It has ADA accessibility, so wheelchairs are available to any camper who requires them to guarantee that the fun remains accessible.
Sibling camp is designed for people who are dealing with the loss or diagnosis of a parent or sibling. These campers enjoy the same access to fun activities as regular campers, as well as the opportunity to make friends and socialize with people in similar circumstances.
The teen program offers a support network, outstanding summer fun, and a safe place to feel heard and to talk.
5. Camp Utmost
The mission of Camp Utmost is stated in its name. The camp strives to provide the best possible experience for campers while instilling Christian principles in them. The Rocky Mountain Bible Mission has been in charge of the camp for about 60 years.
Camp Utmost is nestled between Seeley Lake and Missoula in a stunning setting. Campers can do camping, hiking, archery, Bible study, rafting, and canoeing in beautiful and relaxing natural settings. After a long day of outdoor activities, the kids meet for dinner and close the day by connecting over worship and singing songs around the campfire.
Students in grades 4 through 12 are welcomed to Camp Utmost for four days and three nights. Summer activities are available from June through August, with different start dates based on your child's age.
6. Glacier Camp
Glacier Camp, headquartered in Lakeside, is a Christ-centered institution that provides a variety of overnight camps for children in grades 1-12.
Their H2OCamp combines all of the classics, such as crafts, sports, and games, but with the excitement of water. There is also a Horse camp where children may ride on paths and learn about horse care.
Middle and high school students can participate in A.B.C. camp, which is a camping program that takes place in "Anywhere But Camp" and focuses on skills needed for outdoor living. Campers go kayaking and hiking, and they acquire outdoor survival skills. A 3-day Mini Camp is available for the youngest children, serving as a child's first exposure to summer camp.
You can rent their camp facilities if you operate a Boy and Girl Scout organization or other types of youth groups. Since its inception in 1930, the camp has certainly come a long way.
7. Montana Learning Center Programs
Canyon Ferry Lake, near Helena, Montana, is home to the Montana Learning Center. It's within a couple hours' drive from Yellowstone National Park. Two teachers founded the program by taking their pupils on field trips to learn outside of the classroom.
The center provides a wide range of camps for students in grades 1st through 12th. Depending on the age range, you can choose day camps that last four days or overnight camps that last up to six days. For parents who choose it, the Montana Learning Center also offers all-girl summer camps.
Some of the fascinating options are centered on astronomy, paleontology, or geology. Other programs for older children encourage students to produce 3D drawings, solve crimes, and do other activities. There is also a session to take your older youngster on a wild trip if they want to experience the marvels of Yellowstone National Park.
Montana Learning Center's purpose is to help children of all ages enjoy a variety of natural terrains. At the same time, kids actively participate in math, engineering, technology, and science activities.
8. Legendary Lodge
At Legendary Lodge, campers may make new friends and gain leadership skills while learning about the Catholic religion. Summer camp sessions provide fun new activities and experiences while strengthening one's relationship with God.
Campers at the Legendary Journey Camp go on a week-long backpacking journey across the woods. This intensive Catholic faith camp is only open to high school students, but there are other fantastic options for younger kids.
There are traditional overnight camps for children of all ages who want to learn more about their faith while interacting with nature. Under the guidance of qualified counselors, they can learn survival skills, catch fish, create art, canoe, and take walks. Kids leave Legendary Lodge feeling refreshed, rejuvenated, and reunited with nature and God, thanks to the camp's position near a wide forest, and Salmon Lake.
9. Yellowstone Alliance Adventures
Yellowstone Alliance Adventures provides Christian youth camps in Bozeman, Montana, for children in grades 2nd through 12th. Each camp has a camper-to-staff ratio of 6:1.
Trailblazer Camp is designed for 3rd-5th grade students and includes worship songs, camp games, and ziplining. Explorer Camp is perfect for friendly competition for students in grades 6-8, with loads of challenges and activities to compete in with cabin mates. They also provide an archery camp where kids can learn how to shoot with an arrow and bow as well as the art and process of making bows.
Students in high school can participate in their Outbound and Encounter Camps. Outbound is an intensive hiking experience that gives campers a chance to see their Faith in a new light, whereas Encounter encourages kids to disconnect themselves from technology and spend time outside. There are also family camps and day programs, so no matter what kind of summer you want for your little ones, Yellowstone Alliance Adventures can provide it.
10. 406 Circus Camp
For young campers interested in a one-of-a-kind specialized camp in Bozeman, 406 Cirque's Circus Camp is available for students in grades 1-8. There are various classes available, and all ability levels are welcome in their performing arts programs. During the first block of the day, children engage in skill-building and team-building activities such as acrobatics, juggling, and others.
In the afternoon, campers concentrate on acting as well as a free-choice exercise to improve a skill. Circus Camp has an expansive playground that covers 1.6 acres, where campers can share meals and play with their peers. The camp provides a show at the end of each session for the kids and their families to enjoy.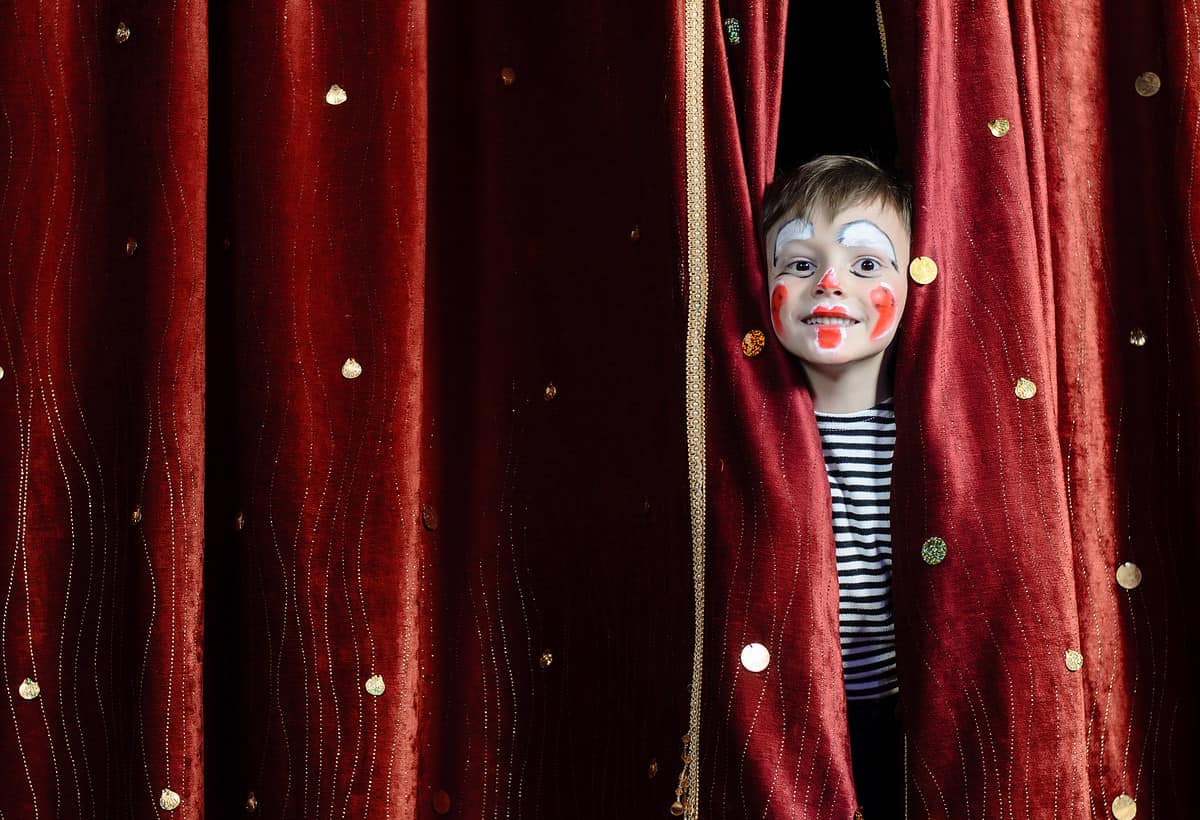 Circus Camp strives to inspire creative children to acquire confidence and utilize their voices, with a strong emphasis on student diversity. Half-day camps are also available.
11. Camp Moonlight
Camp Moonlight is located near Ulery's Lake in Big Sky, Montana. For children to enjoy and explore, the summer camp has access to natural and beautiful forests and waterfalls, among others. Lex Hinchey, the camp director, has had numerous outdoor adventures and hopes to share her love of nature and talents with the children that attend.
Summer camps for children ages 5 to 13 are available, with sessions lasting 3 to 4 days. The camp sessions are organized based on the young hikers' experience, and some options are made for older teens because they carry heavier backpacks with more supplies.
The program teaches children about the environment around them. Survival skills, ecology, and geology are among the topics covered. Students learn to identify various types of flora and navigate to and around local sites. They will participate in sports such as painting, archery, fly fishing, canoeing, and others.
Campers will know how to find food and cook it outdoors, and learn their way around the natural environment by the end of the course. Furthermore, students are taught about conservation initiatives to preserve our planet for future generations.
12. Clydehurst Christian Ranch
Clydehurst Christian Ranch is located in Boulder River Valley and offers programs for children ages 3 to 12. It has a variety of fauna, including goats and horses that children can ride and pet. The camp facilities include a heated swimming pool for kids to swim in, a rock wall for climbing, and comfortable cottages for lodging.
Fishing, zip lining, swimming, basketball, and archery are some of the activities available for campers to enjoy. They're all monitored by trusted counselors, and each session features a guest speaker to bring youngsters closer to God while also entertaining them.
It is critical at Clydehurst Christian Ranch that all campers feel unique. Counselors take the time to interact with each camper one-on-one, making them feel heard and seen. They host one of the longest family camps, lasting approximately a week. You don't have to worry about anything because the tuition includes all meals.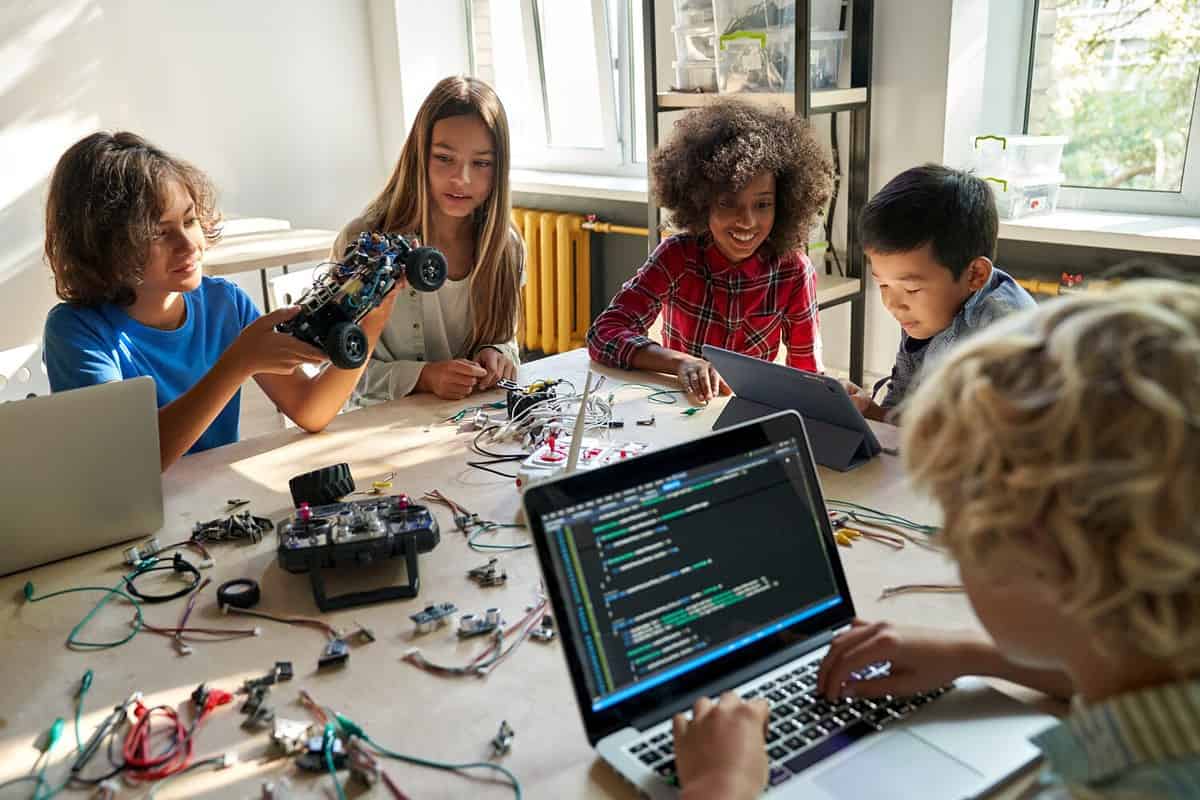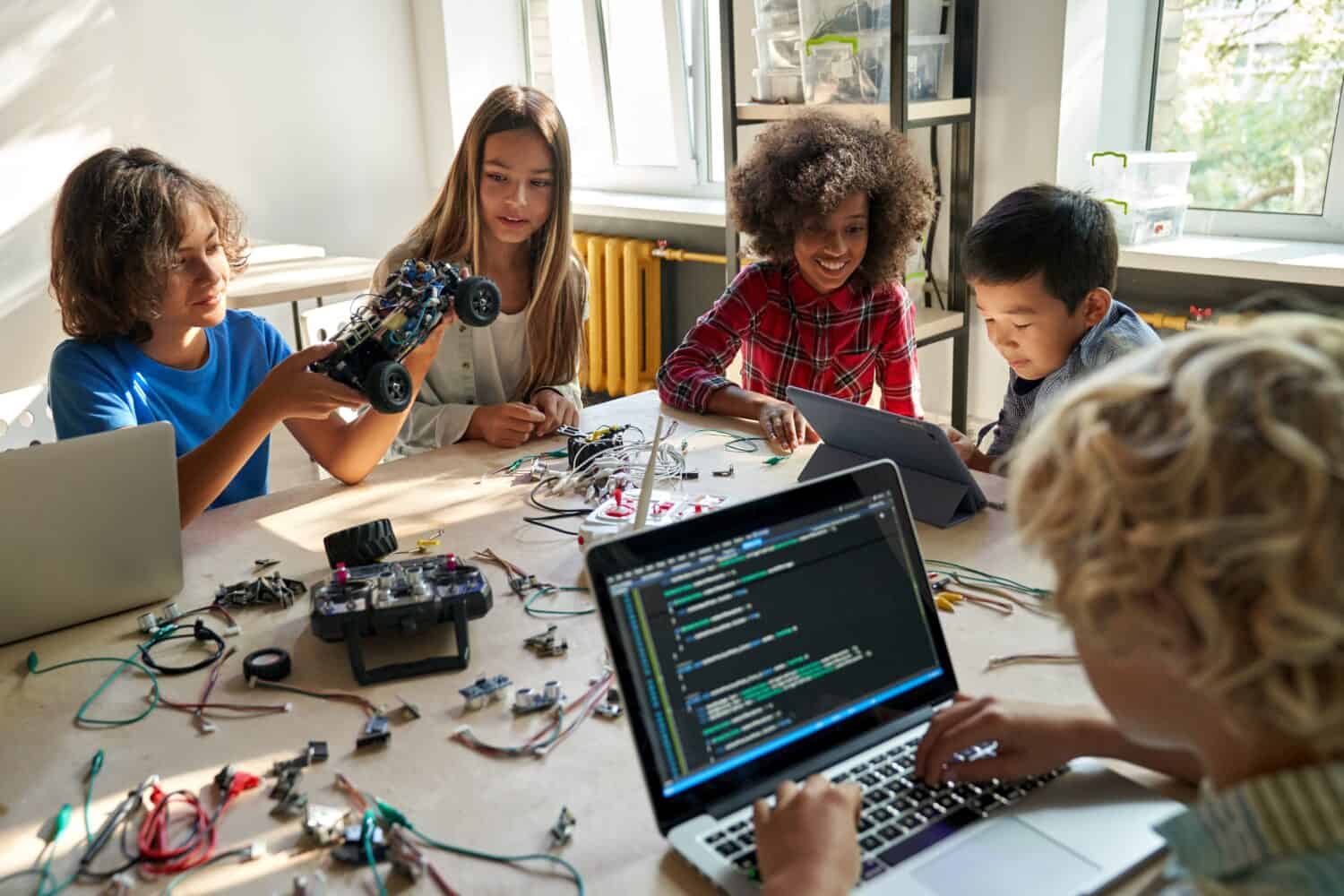 13. Flathead Lake Biological Station
The Flathead Lake Biological Station is a summer camp located on the shores of Flathead Lake near Polson, Montana. It is a science-based summer camp that provides educational programs for children and people interested in learning about the natural world.
Field trips, laboratory research, and hands-on experiments are among the activities available at the camp, which allow children to learn about the biology and ecology of Flathead Lake and the surrounding area. Campers can learn about aquatic ecosystems, wildlife biology, and environmental science, among other things.
The Flathead Lake Biological Station also hosts several summer camps for children of all ages. These camps are intended to give children a fun and instructive experience that will help them respect and comprehend the natural world. The camp employs experienced personnel that is trained in environmental education and ecology and places a premium on safety and sustainability.
Overall, the Flathead Lake Biological Station is an excellent alternative for children and adults interested in learning about science and ecology while enjoying Montana's natural beauty.