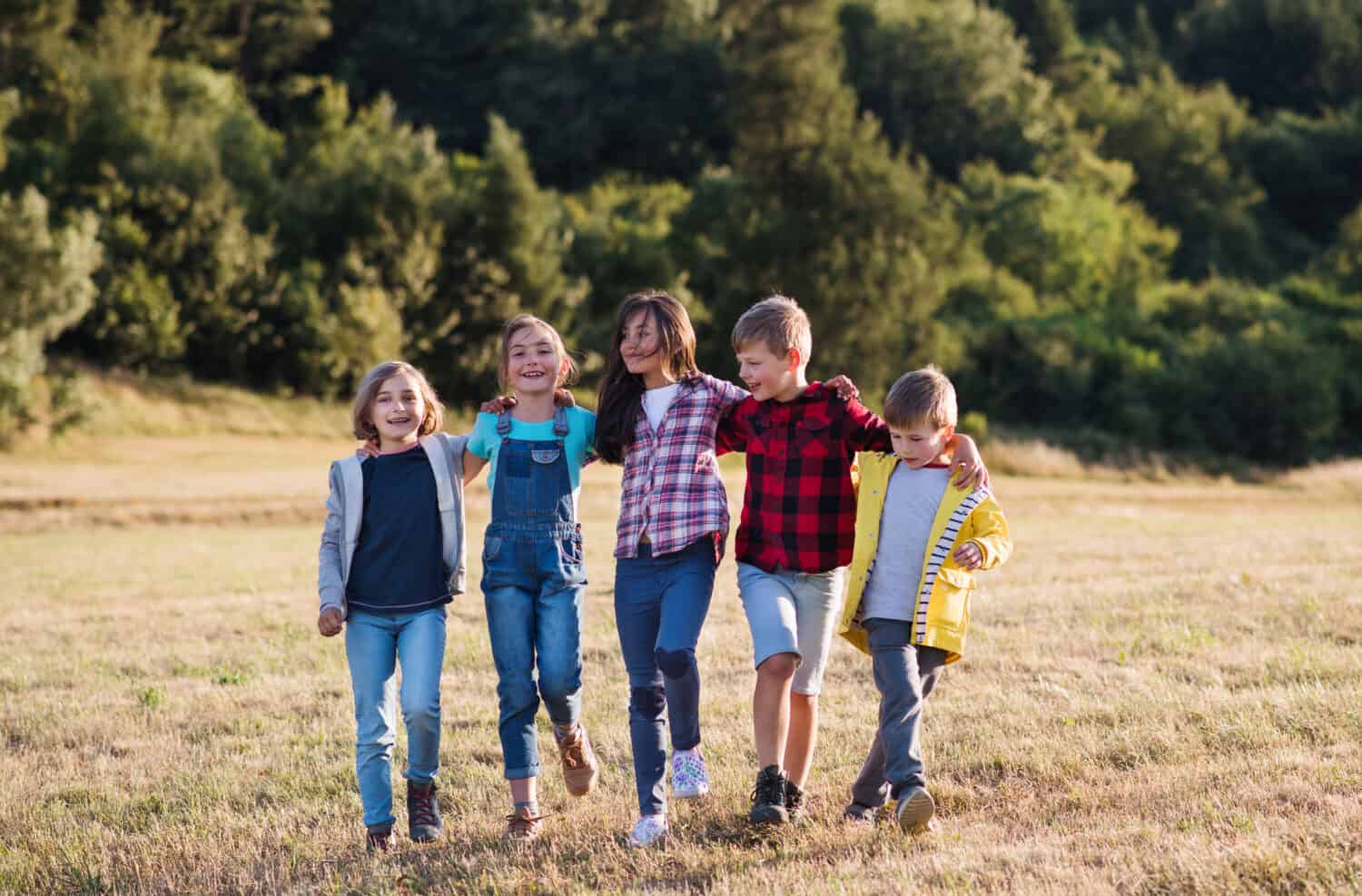 New Jersey packs a lot of distinct camp experiences into a very small state, thanks to its rich history, booming cities, and mix of woodland and seaside habitats. There are numerous summer camps available to help children of all ages be active, mentally, physically, and even spiritually, before the start of the next school year. Whether your family is from Jersey or you want to give your children the opportunity to explore somewhere new, camps in this state are fantastic places to spend the summer.
Whatever your child's hobbies are, there is a summer camp for them. Day camps and longer-term residential camp programs are available in New Jersey, as well as coed camps and camps exclusively for females or boys. Here is our list of some of the best camps in New Jersey today.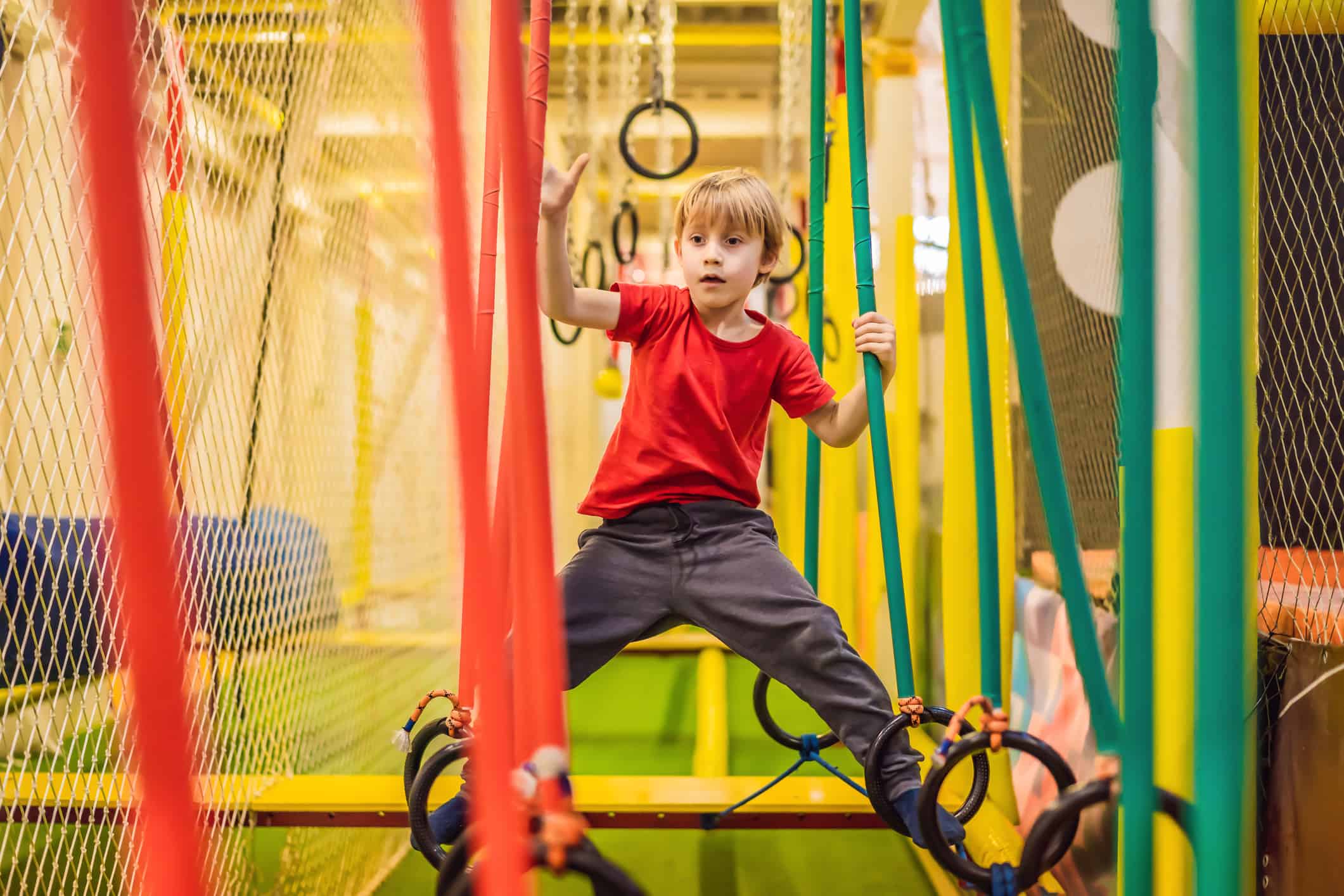 1. Camp Coley
Camp Coley is a summer day camp in New Jersey, United States. It is a non-profit organization that offers a conventional summer camp experience to girls and boys in grades 3-12. (ages 6-16). Swimming, archery, arts & crafts, athletics, nature treks, and other activities are available for campers to enjoy.
A week-long co-ed resident camp is conducted at the magnificent Mount Allamuchy Scout Reservation where kids will get the opportunity to enjoy experiences and take on new challenges that will make them feel good about themselves. The camp is dedicated to providing a secure, supportive, and enjoyable atmosphere for children, with a focus on developing self-confidence, teamwork, and social skills.
Campers should expect to have fun with activities such as rock climbing, crafts, hiking, outdoor skills, ecology, first aid, boating, and swimming. Other activities available at the camp include a Thursday night dance with a DJ, campfires, music, games, sports, challenging outdoor personal experience (COPE for short), shooting sports, and all-terrain vehicles. Campers are separated by gender and grade level and are supervised by both Camp Coley counselors and Boy Scout staff.
2. iD Tech Camps
iD Tech Camps is a technology education program for kids and teens ages 7 to 18. It includes summer camps and online courses. The curriculum is intended to assist children to learn coding, game design, robotics, and other aspects of technology.
The camp hosts summer programs around New Jersey and includes both day and overnight options. Students can select from a choice of courses spanning from beginner to advanced levels.
In addition to summer camps, iD Tech offers online courses and virtual tech camps year-round, allowing students to learn from the comfort of their own homes. These classes cover a variety of subjects, such as coding, game design, and digital art.
Your child will walk the halls of their dream campus, connect with friends and mentors through renowned iD traditions, and experience the magic that has made this camp the world's number 1 tech camp for the past 23 years!
Students at iD Tech Camps use the latest courses in coding, game development, robotics, and creative arts to release their creativity. Parents and guardians are encouraged to search for a program that meets their child's timetable, goals, skill level, interest, and schedule.
3. Trail Blazers
Trail Blazers offers a one-of-a-kind camp experience in Montague, with a focus on wilderness exploration and outdoor education. Located in the Delaware Water Gap National Recreation Area, the campus has about 1000 acres of unspoiled forest terrain. It gives campers the opportunity to connect with nature in a beautiful setting.
Through its outdoor programs, Trail Blazers help create a sense of respect and appreciation for the environment. As part of the process, children can learn the importance of independence and teamwork.
Hiking, swimming, canoeing, rock climbing, and other activities are available to your child. They learn wilderness skills such as fire-making, plant identification, and orienting.
Campers learn about themselves, the world around them, and how to take an active role in it in a fun and supportive setting.
4. Lindley G. Cook 4-H Camp
Lindley G. Cook 4-H Camp is a summer program in New Jersey, United States. Rutgers University's Cooperative Extension owns and operates the camp, which is part of the New Jersey 4-H Youth Development Program.
Swimming, archery, arts and crafts, athletics, environmental exploration, and other activities and programs are available for youngsters of ages 8 to 16. Through exciting and engaging activities, the camp focuses on building critical life skills such as leadership, teamwork, and independence.
Lindley G. Cook 4-H Camp is located in Stokes State Forest in Sussex County, New Jersey, and provides campers with both day and overnight choices. The camp is equipped with modern amenities such as cottages, dining halls, and a health center, and it is staffed by skilled counselors and other experts.
Campers spend a week at their gorgeous facility living in the woods, trying new things, and leaving with new friends, enhanced self-confidence, and experiences that last a lifetime.
There are no screens of any kind allowed for both staff and campers in the camp; no computers, tablets, or phones. This allows its campers to concentrate on perfecting the lost art of interacting with others during probably the only week of the year when they will not be exposing themselves to screens.
The camp is located on 108 acres with hiking trails that lead to its own beautiful tiny lake, Lake Shawanni. 4-H Camp offers campfire rings, recreation fields, archery ranges, and a plethora of other spaces dedicated to playing outside and enjoying the great outdoors, in addition to their collection of original and rustic camp buildings.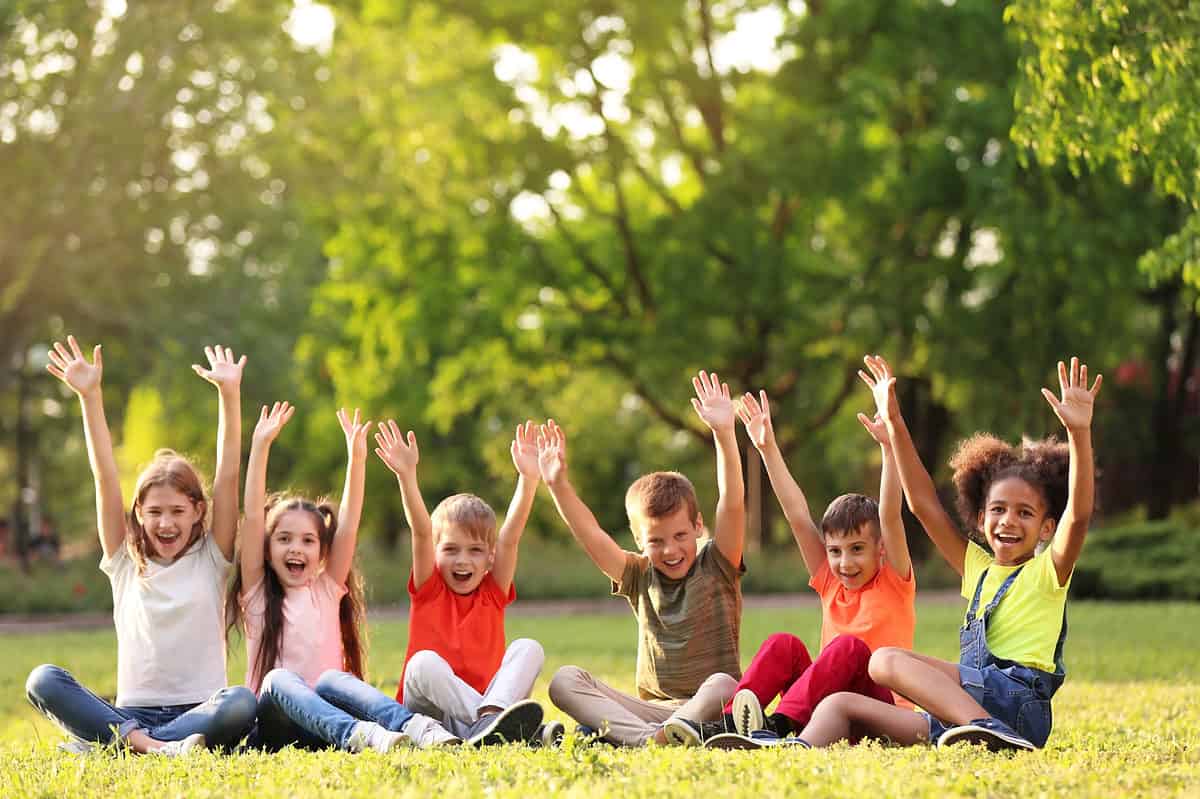 5. Johnsonburg Camp & Retreat Center
Johnsonburg Camp & Retreat Center is a year-round retreat center and summer camp in rural Warren County, New Jersey, USA. The Presbytery of Newton, a regional governing organization of the Presbyterian Church, owns and operates the camp.
Outdoor education programs, weekend retreats, and summer camps are among the many activities available at the camp for adults, youth, and kids. In a natural setting, the programs' focus is on exploring spirituality and faith, developing leadership abilities, and building community.
Johnsonburg Camp & Retreat Center offers a chapel, a swimming pool, dining halls, and cottages, among other amenities. Other outdoor activity amenities at the camp include an archery range, a climbing tower, and a high ropes course.
There is a great emphasis on bringing together youngsters from all backgrounds and creating a strong feeling of community. The long camp sessions can run up to ten weeks and include community service as part of the program.
Johnsonburg Camp values its faith and incorporates regular visits to outdoor chapels and spiritual counseling into the curriculum.
Children from all walks of life are welcome to attend their weekend retreats or camps to experience God's love and the natural beauty of the area. The camp is intended to inspire spiritual growth and connect campers with nature.
6. Camp Creek Run
Camp Creek Run is set on a lush 50-acre plot of property in Marlton, New Jersey. If you want your child to learn about nature, science and ecosystems, and environmental sustainability, this is one of the greatest camps around.
They enrich the lives of children aged 4 to 12 by providing them with meaningful experiences like interacting with the community, the environment, and wildlife. The various camp programs normally last eight weeks and include traditional summer camp activities such as swimming, athletic games, wall climbing, and much more.
The atmosphere at Camp Creek Run is non-competitive and friendly, allowing participants to shine in their uniqueness.
7. YMCA Camp Ralph S. Mason
YMCA Camp Ralph S. Mason is a summer camp in Hardwick, New Jersey, United States. The Metropolitan YMCA of the Oranges owns and operates the camp, which serves the communities of Essex, Morris, and Passaic counties in New Jersey.
The camp provides a variety of programs for children and teenagers in grades 2nd through 10th, including day camps, overnight camps, and specialty camps. Through outdoor activities and experiences, the programs aim to build crucial life qualities such as teamwork, leadership, and self-confidence.
YMCA Camp Ralph S. Mason is located on Lake Neldon's shoreline and offers a range of water-based activities such as swimming, boating, and fishing. Cabins, dining halls, sports fields, and a high ropes course are also available at the camp.
The camp provides a typical and diverse elective program with a focus on the outdoors. It sits on a 460-acre site close to the Delaware Water Gap National Park, and modern facilities are available.
Camp activities are divided into three categories: cabin activities, educational activities, and evening activities. Cabin groups, the 8-10 bunkmates who form the backbone of camp relationships, plan and carry out cabin activities. Individually chosen educational activities; a camper chooses three activities for the week and participates in those activities with other campers who also chose them. Evening activities are large group activities: the entire camp gathers for a campfire or talent show, and individual villages participate in games or events. Sometimes, one village joins another for an even larger group activity.
Each child's hobbies and goals are protected and nurtured, allowing them to develop self-confidence and self-assurance. Its distinct specialty distinguishes it as one of the greatest summer camps in New Jersey.
8. YMCA of the Pines
YMCA of the Pines is located on 800 acres with beautiful lakes that are great for swimming, canoeing, and kayaking. It features additional activities such as a state-of-the-art Challenge Course for team-building and confidence-building, archery, land sports, and creative arts.
They have two overnight single-gender sleepaway camps available. For their girl campers aged 7 to 16, there's Camp Matollionequay, and Camp Ockanickon, a program for 7 to 16-year-old boys. Both camps offer one and two-week courses.
Because camps are just for one gender, participants have a unique and supportive experience. The younger campers are happily busy with age-appropriate activities and challenges. Their adolescent programs suit the older campers perfectly as they mature and take on harder tasks and responsibilities.
9. Camp Runoia
Camp Runoia is a summer camp for girls in Belgrade Lakes, Maine, USA, nestled on a crystal clear lake in Central Maine. Since its inception in 1907, the camp has provided a typical summer camp experience for girls to develop lifelong skills and build lifelong relationships.
Water sports, land sports, arts & crafts, outdoor adventure, and other activities and programs are available to campers. The camp's emphasis is on developing leadership abilities and cultivating friendships through fun and engaging activities.
Camp Runoia is located on a picturesque peninsula on Great Pond. It features cabins, dining halls, sports fields, and a waterfront area with a boathouse and docks. The camp places a great emphasis on sustainability and environmental responsibility, and it offers ecological and conservation education programs.
The Runoia camp experience is about doing new things in a safe, supportive, and entertaining environment; learning to love living with other people, and enjoying all of the classic features of the camp.
Activities for your child to take part in include wood shop, sailing, stained glass making, canoeing, pottery, windsurfing, theater, waterskiing, arts and crafts, kayaking, and archery. Other activities are outdoor living skills, camp crafts, environmental education, riflery, ropes course, tennis, softball, soccer, and swimming, just to mention a few. The excellent English horseback riding program at the camp is open to campers of all experience levels. Camp Runoia's skilled adult leadership team has decades of camping and education expertise the girls will learn a lot from.
10. Spring Lake Day Camp
Spring Lake Day Camp, located in Ringwood, New Jersey, is an ACA-accredited camp that was founded in 1989. It's a family-run camp that rests on 30 acres of lovely, natural land. The Ramapo Mountains surround the school, providing youth with good opportunities for hiking and camping.
Children from Bergen, Essex, Morris, Passaic, and Hudson counties can easily access the day camp because of its unique location. SLDC provides two types of camps: full-day and half-day. The full-day program is for students in kindergarten through tenth grade, while the mini-day camp is for toddlers.
The activities are age-appropriate, making them ideal for keeping children of various ages entertained. Sports, aquatics, performing arts, and adventure-related activities are all available through the programs. It aims to improve your child's current skills while also introducing new ones for personal development.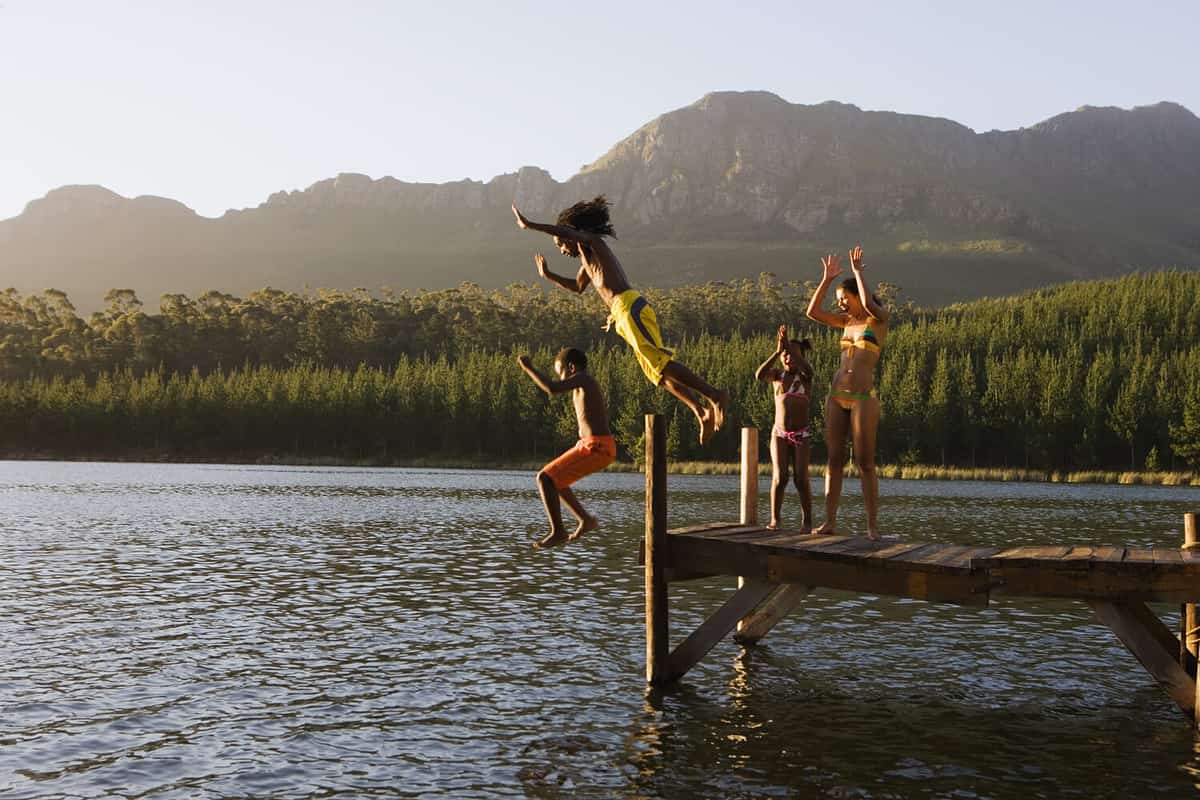 11. Riverbend Camp
Camp Riverbend is located in Somerset County, about 35 minutes from New York City. The 30-acre site is located right next to the Passaic River, providing a spectacular view. It boasts open fields, vivid trees, nature walks, athletic facilities, and, of course, the river bank.
They provide incredible camp programs that help your child accept their uniqueness, develop their full potential, discover the marvels of the world, and learn critical life skills in a nurturing setting. They provide both overnight and day camps for children ages 3 to 14. Positive encouragement and healthy competition are also encouraged, and day outings are provided for campers on a regular basis.
You can enroll children from first to eighth grade at the camp, where they can participate in activities such as swimming, arts and crafts, performing arts, outdoor experiences, and more. The older students (from 6th to 8th grade) have the option of creating their own afternoon timetables, which encourages both freedom and responsibility.
12. Camp Glen Gray
Camp Glen Ray is open all year and has a variety of cabins, lean-tos, and tent sites. Its big cabins and campsites are especially appealing to scouts and other organizations catering to youngsters. Your child can trek routes with picturesque views, fish in Lake Vreeland, or simply enjoy nature while camping in the Glen.
The camp encourages camping with the family. It requires that every youngster be accompanied by at least one adult family member (over the age of 21). They host an overnight family camping and hiking resort in the Ramapo Mountains with over 750 wooded acres where families and parties can rent cabins, lean-tos, and tent sites. Camp Glen Gray offers a variety of entertaining outdoor events and activities for your whole family to enjoy. Their camp programs are popular for teaching people of all ages how to fully enjoy the outdoors.