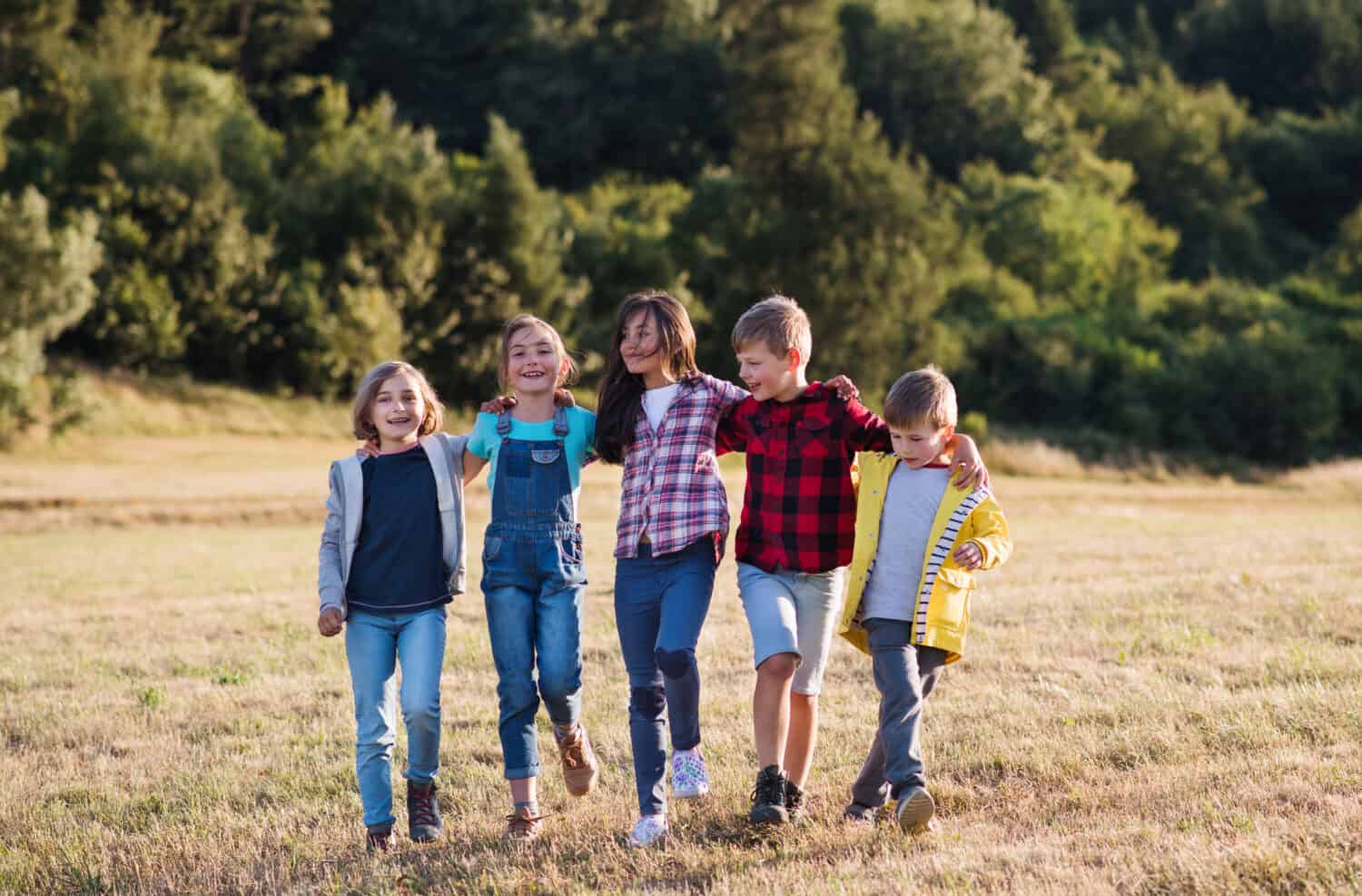 It may be daunting to wonder how to keep your kids entertained, educated, and active during the summer break, all the same time! Summer camp is an excellent option for kids across the U.S. It's a place for them to be independent away from their parents, and to thrive while having fun. In addition to the fun, campers get to meet new people and develop friendships and bonds that age like fine wine. They also become more self-aware and confident, creating or bettering a positive self-image.
Kansas is a great place to take your kids summer camping in. From outdoor adventures to educational programs, there are plenty of options available for all ages. Whether you're looking for something fun and exciting, be it educational, spiritual, or athletic, there's sure to be a camp that fits your child's needs. It's advisable to research extensively before choosing the most ideal camp for your child. This post highlights some of the best camps in Kansas today to help you make the best choice for your kids and family.
1. Jacomo Summer Camp
Jacomo Summer Camp is located on a beautiful, large site, approximately 40 acres, in the Kemper Outdoor Education Center within the Fleming Park Nature Preserve. The outdoors is fantastic; hence most campers spend their time there. Jacomo Summer Camp offers indoor and outdoor activities and campers can enjoy swimming, fishing, kayaking, archery, canoeing, hiking, art and craft, and weekly field trips. These activities are designed for kids of all ages. However, a summer camp program can specify the ages, e.g., 6-11 years, based on the currently running program.
The Jacomo Summer Camp has a fantastic program called Outdoor Explorers. It attracts many participants within and outside Kansas City and ranks highest in demand. The program introduces campers to the natural environment and adventures where they discover new experiences. Another fun initiative in Jacomo is the Aqua Adventure for those interested in water sports. The goodness of this summer camp is evident; hence an excellent place for your children.
2. Wildwood Outdoor Education Center
Wildwood Outdoor Education Center is located in the southern part of the heart of Kansas City. It's perfect for day and overnight camps for kids ages 6-15 years, with many activities for them to participate in. Some activities include fishing, canoeing, swimming, archery, arts and craft, and wall climbing. There is also a challenge course and study of nature, among others.
Wildwood Camp is designed to develop new friendship skills and increase existing friendships and bonds among its campers. It helps enhance their confidence, problem-solving skills, and understanding and appreciation of nature and one another. Children also learn independence, which is an important skill for everyday life. One thing that makes the camp prominent is the awareness of people's needs and meeting them accordingly. The center accommodates campers with special needs like dietary restrictions and mobility issues. Children sleep in comfortable cabins with enough bunks that accommodate up to 24 each. Your kids will definitely enjoy their stay here and gain a lot from the experience.
3. U.S. Sports/ Nike Camps
U.S. Sports/ Nike Camps are day and overnight or sleepaway camps perfect for youngsters in and outside Kansas. The camp accepts junior campers between the ages of 10 and 18. However, children between ages 5-9 can only join the day camps and still benefit from the experience!
These camps have been operational for over 40 years and are well-equipped with training facilities and experienced coaches/facilitators. The campers spend their time taking part in activities like basketball, tennis, baseball, gymnastics, golf, soccer, volleyball, swimming, aquatics, and so forth. Nike Camps aim to make kids better athletes by improving skills while maintaining the fun aspect of sports. Participants here can make new friends and create lifelong memories.
4. Camp Wego
Camp Wego is pretty unique. It hosts campers overnight and for travel tours across different destinations. Also, it offers high-quality activities and outings for special needs participants between the ages of 14 and 65. Guests joining this travel cam can expect a fun-filled and unforgettable adventure. All campers are supervised by an excellent, credentialed, skilled staff who help meet their needs and make their stay worthwhile.
Traveling with Camp Wego helps develop independence, social skills, and self-expression. Both teens and adults communicate and express themselves much better, improving their self-esteem and maintaining friendships. As a special needs camp, all programs are specialized for individuals, helping them improve their gross and fine motor skills and sensory integration. Camp Wego is not just a summer camp. They travel all year round to other fun, safe and educative environments.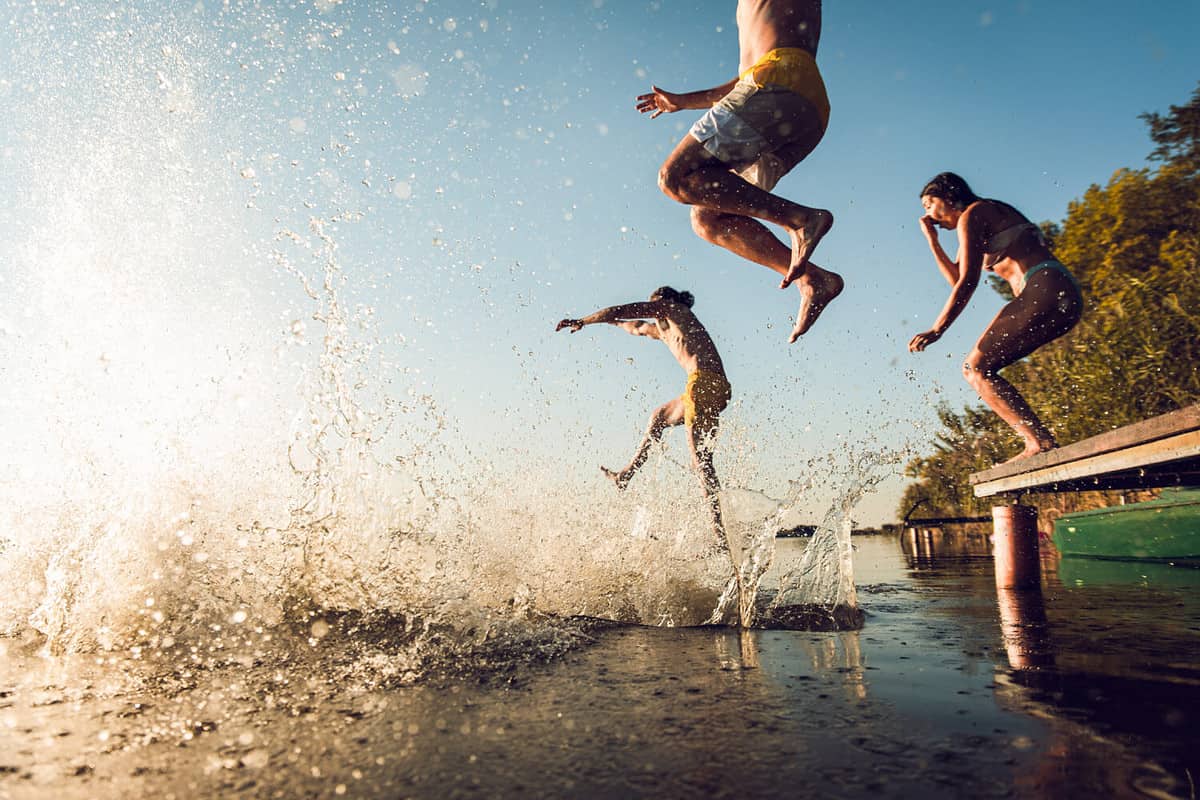 5. PGC Basketball
PGC Basketball offers basketball camps for boys and girls in Kansas. Depending on their grade, you can have your kids in the day or overnight camp. The overnight camp is ideal for those in grades 7 to 12, while the Skills Academy, still under PGC Basketball, is a day camp for campers in grades 4 to 7. The center benefits every player despite their skills as long as they are determined to improve.
Beyond the basketball game, PGC Basketball helps develop the participants' mindset, IQ, leadership, and confidence, among other important life skills. The players leave with a winning attitude, believing they can succeed in anything. Their leadership skills also improve on and off the court, and they'll be capable of tackling real-life issues head-on.
6. Mission Creek Camp
Mission Creek Camp is in the West of Topeka, Kansas. The camping program is designed for campers with disabilities; however, it's for people of all abilities. This feature makes the organization stand out among many camps since families can bring all kids to enjoy themselves, whether disabled or not, and not leave one behind.
The camp hosts activities for individuals from age 7 onwards for an overnight or sleepaway stay. It offers family weekends after the camping season ends in August. You can hang out as a family, enjoy the moments and participate in your activities and those provided by the camp. Participants spend time riding horseback and taking on archery, hiking, and arts and crafts. They can also visit the splash park and lots of other fun activities. Other instructional activities to do in Mission Creek Camp are aquatics or waterfront, soccer, volleyball, and studying horses, among others.
The place has excellent facilities, like the Pine Haven Lodge for campers to sleep, a well-furnished kitchen with a chef, and an indoor arena for horse riding during the rainy season. There is a 1:3 ratio of staff to campers meaning everyone is well taken care of at the facility.
7. NBC Camps
NBC Camps have been operational for over 45 years, leading athletes through successful training on and off the courts. The camps are open during the day and at night and host campers between ages 8 and 18. The summer camp program helps participants learn volleyball, basketball, and other sports. Here, they are made to understand what sports entail, especially on the practical side.
The qualified coaches see the campers through the required curriculum for the games and tournaments. With a variety of activities, including drills, scrimmages, and competitions, campers can take their game to the next level while making friends and having fun. Your kids will also learn valuable life skills, making the camp an all-rounded center.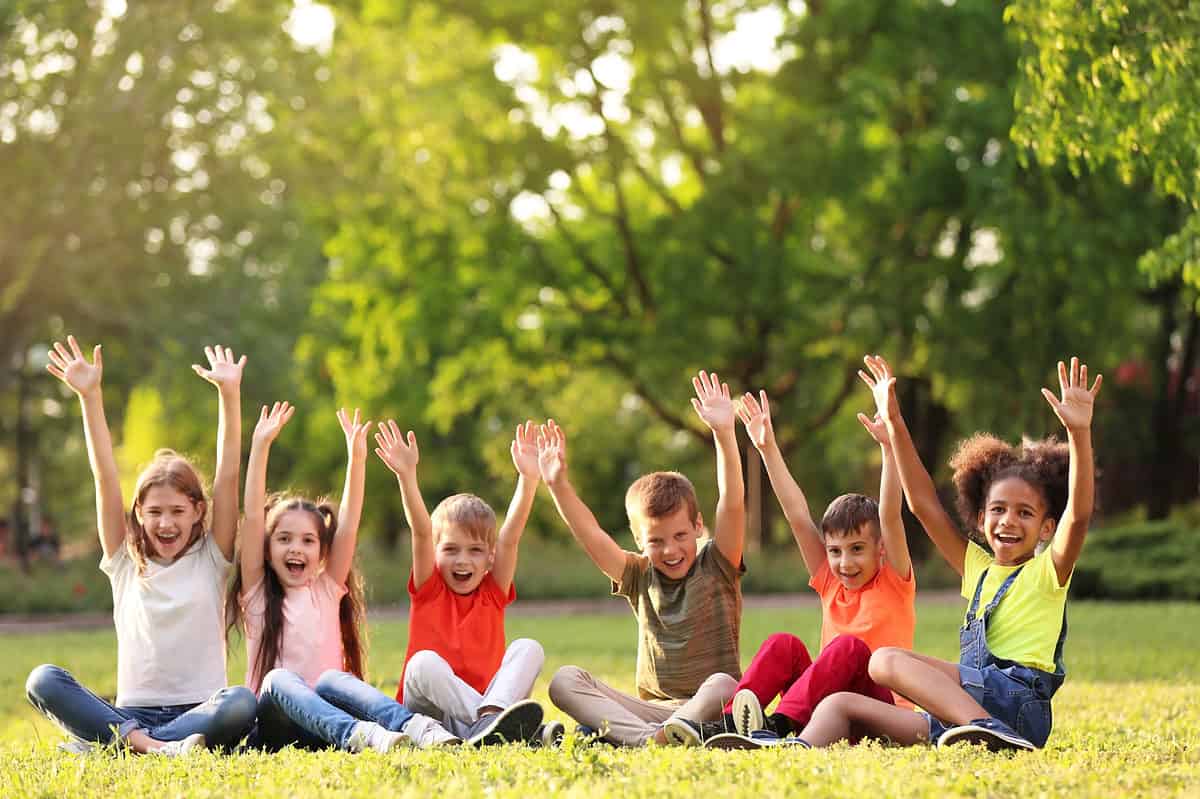 8. Camp Wood YMCA
Camp Wood YMCA is a good choice for kids and teens over the summer, providing day and overnight camping. It's been operational for more than 100 years, inspiring participants to discover and pursue their true selves and tap more into adventure. At the camp, kids keep busy by canoeing, archery, high ropes, and several other activities. This camp is well known for its overnight camp, but that may not be the best fit for children and parents. Worry not because there are camps like the day camp, leadership camp, horse camp, and a mini-camp to cater to all individuals.
The mini-camp is best for little kids, ages 5-7, who can't be away from home for more than a week but still want to experience what Camp Wood YMCA offers. The overnight camp hosts campers between 7-17 years for a week, where they participate in archery, swimming, boating, horse riding, etc. Horse camp comprises campers ages 8-17, teaching everything horse related. It's usually a day-long or overnight, and then everyone heads home. The Leadership camp is for teens aged 14-17, empowering them to tap into their skills and strengths and prepare them for leadership roles. Children between the ages of 6 and 13 can join the day camp, have fun doing all the activities and not spend the night.
9. Rock Springs Ranch – Camp
Rock Springs Ranch began in 1946 and has been host to many campers for several years. It's located in the Flint Hills of Kansas, with big open spaces, ideal for all the available activities. It's available to campers of 8-17 years, offering them the best outdoor experience, fun activities, life, and leadership skills. Depending on the agreement, you can choose a three or 5-night escapade for your child at the ranch.
Rock Springs Ranch assigns each person to a group based on age or grade, an excellent move for better interaction and understanding. The Explorers group comprises 8-10 years or 3rd to 5th-grade campers. They work to develop their independence and world discovery. Trailblazers group has 11-13 year-olds or 6th-8th graders. They work on skill enhancement and do various activities like wall climbing, rifles, canoeing and swimming, horses, etc. 14-17-year-olds are in the Adventurers group.
They spend most of their time doing activities which they decide amongst themselves. They also do 3D archery, horse riding, kayaking, swimming, ziplining, and high ropes. The final group, Counselors-in-Training, are those between 16 and 17 years. They are responsible for caring for the young campers, helping them interact with their peers, and taking part in fun activities on the ranch.
10. Camp Chippewa
It's unique because it focuses on connecting with Christ and others while enjoying the experience. Although Camp Chippewa has already set some of its programs and activities, others are tailored based on the campers' likes or interests. Most campers are excited to try new things while engaging with others and developing friendships.
During the summer camp week, participants worship God, try out new challenges, learn new skills, play and enjoy nature, and swim, amongst other events. Like most camps, Camp Chippewa has day, overnight, and special camps catering to kids from kindergarten to those in the 12th grade. Most parents appreciate the concept of faith in Christ despite the fewer outdoor activities compared to other centers in Kansas; hence it is one of the best.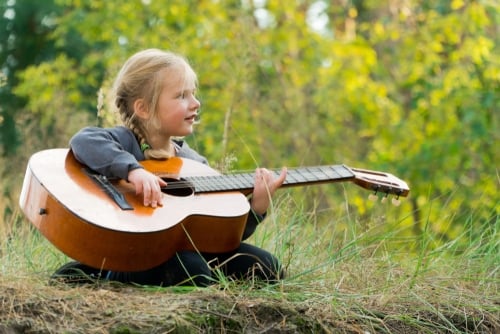 11. Victory Soccer Camp
Soccer is a great sport, appreciated by millions of people worldwide. It's not strange seeing children love and develop an interest in it too. Victory Soccer Camp is one of the best soccer institutions providing excellent soccer instruction to players. It's the perfect summer camp idea for kids wanting to indulge in fun or for more remarkable achievements like going to tournaments and leagues. Campers focus on understanding the game, the skills to apply, and excellence outside soccer.
Victory Soccer Camp is open to students with any athletic capability, as soccer challenges are based on age and skill level. Another significant characteristic of the camp is the incorporation of Bible Half-Time. Soccer is seen as a ministry, bringing people together from different places. Players are also encouraged to possess admirable qualities and morals through the Bible Half-time that happens daily during the camping period. The camp values discipline during and outside training to help succeed in everyday life.
The experienced coaches at Victory Soccer Camp will guide your child as they learn new techniques and strategies while giving individualized attention to each camper. They strive to create an atmosphere where everyone feels welcome, respected, and valued so that they can reach their full potential on and off the field.
12. Heartland Camp
Heartland Camp is a Christian faith-based institution accepting children from 3rd to 12th grade. Camp events involve educational and fun daily activities and lessons focusing on the Christian faith and God. Its located in Parkville and is known for its overnight camps. However, it offers day camps divided into Parkville and Travelling camps.
The traveling camps involve moving from place to place, connecting with the communities, sharing the News of Jesus Christ, and engaging in outdoor activities like camping, archery, campfires, water games, etc. Parkville camps occur within the camp area, packed with many fun things to do. There's daily Bible study, swims, horse rides, archery, water games and inflatable slides, crafts, and much more for the campers. Participants develop individuality, independence, and life skills while having fun!
Conclusion
It's important to note that these camps are set in a safe and friendly environment, which is paramount for every guardian, knowing their child, family, or relative is safe. The great centers listed above are some of the best camps in Kansas today. They offer various activities like sports, outdoor skills, arts and crafts, team building, etc. They also have different themes based on their location or what they are about. Regardless of what you'd like to sign your child up for, there's a camp in Kansas that will meet that requirement.