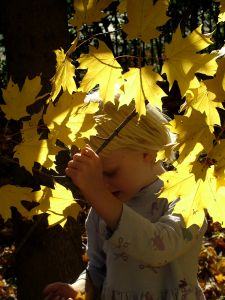 Activities for Kids Who Enjoy the Outdoors
With summer drawing to a close and with school being in full session, it may be more difficult to get kids outside of the house.  There is no doubt that after homework is done, kids will do nothing but flop on the couch in front of the television.  This may not be the best thing. Why not go outside?  Although the days of summer are nearly over, the sun will still continue to be out for a few hours.  Unwinding in front of the television may seem like a great idea, but why not get the kids outside for a little fresh air?  There is nothing more beautiful than nature.
The following suggestions for outdoor activities are quick and simple ways to get the kids out of the house.
Nature journals
Depending on the age of your , a nature journal can be used in several ways.  Younger kids can use a journal to draw things that they see.  For example, kids may draw pictures of birds.  For the older kids (junior high/high school), a written journal may serve as a creative outlet.  Ask the kids what they see in the world around them.  What they see may inspire poetry or short stories.
Hide and Go Seek
Although this may seem childish, for younger kids this could be a very fun outdoor activity.  Parents and their children can engage in a game before it gets dark.  It will teach kids to think on their feet and is overall just a fun alternative to watching TV.
Going for a Walk/Hiking
As the temperature cools down, going for a walk after dinner is a great way to unwind.  Parents and children can chat about their days and just let their minds forget their busy day.  The best part about walking or hiking is that it's great exercise too!
For the kids who love to be challenged, a scavenger hunt can be both stimulating and exciting.  Participating in a scavenger hunt will get kids to be aware of what is around them and also enable them to know how to identify things.  When the kids get the list of things that they are supposed to find, it will teach them awareness.  For a large group of kids, it is really cool to see what everyone found at the end of the hunt.  Comparing the items that the kids bring back is also really fun as well.
Moms could always use the extra help.  Some kids don't mind playing in the dirt, so helping out with gardening will stimulate the mind as well.  It takes patience and the ability to follow orders.  Plus, once the kids see what their little seeds produced, you can be sure that they will be excited about what they planted.
Photography
A kid doesn't need a fancy camera for taking pictures.  A simple point-and-shoot camera will guarantee that what the kids see can be captured for them to enjoy for a lifetime.