Celebrating another year around the sun is a big deal for little ones. As parents, we want to make sure everything is perfect for their special day. Planning and preparing for a birthday party can be overwhelming for parents; with so many fun things to do for a kid's birthday party, it can be difficult to choose how to celebrate. We have some ideas for some fun and creative ways to throw a birthday party that your kids will love.
Key Points of Throwing A Child's Birthday Party
Having it be an interactive and usually physical party is almost always a great first step.
Make sure that if multiple age groups are going to be there, the activities are catered to include all age groups.
Be careful with the level of cake or sugar at the party. Every kid loves a sugar rush until the crash on the drive home.
1. Pizza Party
Everybody loves pizza, making it a great kid's birthday party theme. There are several ways to throw a pizza-themed birthday party for kids. You can make a homemade pizza bar and let little fingers stretch and pull their pizza dough. Each child gets to make their special personal pizza. Kids will love the independence to make fun pizza creations. While their pizzas are cooking, you can play pizza-themed games like pin the pepperoni on the pizza or decorate individual pizza boxes. Decorate the party with pizza-themed banners and balloons, and you have yourself a pizza party.
If that sounds like too much work, check out your local pizzerias, many of which likely offer their restaurants for small parties. Many pizzerias have video games that are especially fun for older kids.
Something to avoid with pizza parties is that simply ordering a bunch of pizzas won't cut it. It would be an exercise in foolishness to expect a group of kids to sit and talk while eating pizzas at a table like adults would. A simple course of action would be to pair a pizza party with a number of activities on this list if you don't feel like setting up a pizza-making party.
2. Trampoline Park
Plan a party that your kids will never forget at a trampoline park. Trampoline parks are an excellent option for winter birthday parties when the kids have lots of energy, but it's too cold to go outside. Your kids and their friends will love bouncing, jumping, and exploring all the indoor trampoline park has to offer. Many parks make the planning easy and provide a party manager that will facilitate games like dodgeball or jumping competitions to keep the little ones busy between opening presents and eating cake. Let the kids burn off all that birthday excitement at a trampoline park.
Do be warned that while trampoline parks are incredibly safe, kids might gang up on one another. Games like dodgeball or trampoline basketball could cause stress and frustration among kids at a party. Be ready to step in if things get too heated.
3. Children's Museum
If you think museums are stuffy and boring, you haven't been to an interactive children's museum. There are different types of children's museums; some are science focused and offer interactive science-related games and activities. Others stimulate curiosity and creativity through a hands-on approach to exploring the arts. Throw a memorable birthday party where kids can experience something new and maybe even learn something. Check out the children's museums in your area to explore the possibilities.
Due to their size and kids' natural curiosity, it is easy for kids to wander off at the children's museum. Something as simple as a shiny rock or a more interesting exhibit could pique their interest and off they go. This is not to say to put their party on rails. Kids' independence at a party is key, but keeping track of everyone is equally important. A simple fix to this would be a buddy system and a central meeting point depending on the size of the museum and the number of activities.
4. Swimming Party
Are you planning a birthday party during the dog days of summer? Then get outside and let the kids play in the water. Plan a kid's birthday party on the shore if you have a lake or beach nearby. Provide water toys like floaties and air mattresses and let the kids play in the water. Bring a picnic or barbeque to feed those hungry swimmers and save an ice chest for an epic ice-cream cake.
Just remember the sunscreen. According to the CDC, you should wear sunscreen of at least SPF 15 when outside, and it's best to apply 30 minutes before they head out to swim. Make sure the swim party has some shade to keep partygoers cool at a sunny swim birthday party. Heat exhaustion is no one's idea of an ideal birthday present.
Swimming birthday parties aren't just for the summer; winter birthday kids can still have a swimming birthday party at an indoor pool. There are indoor pools available at recreation centers, hotels, gyms, or the local YMCA. Wherever you throw your swimming birthday party, make sure there is a certified lifeguard available and that all the children know how to swim and have plenty of adult supervision for a safe swim party.
A water park could be a good idea as well but it will naturally depend a lot. Age range, party size, size of the park, and level of supervision required. For older kids, you as the parent could relax by a pool as they go off and have an adventure. Still, implement a buddy system and a single meeting point at a specific time.
5. Scavenger Hunt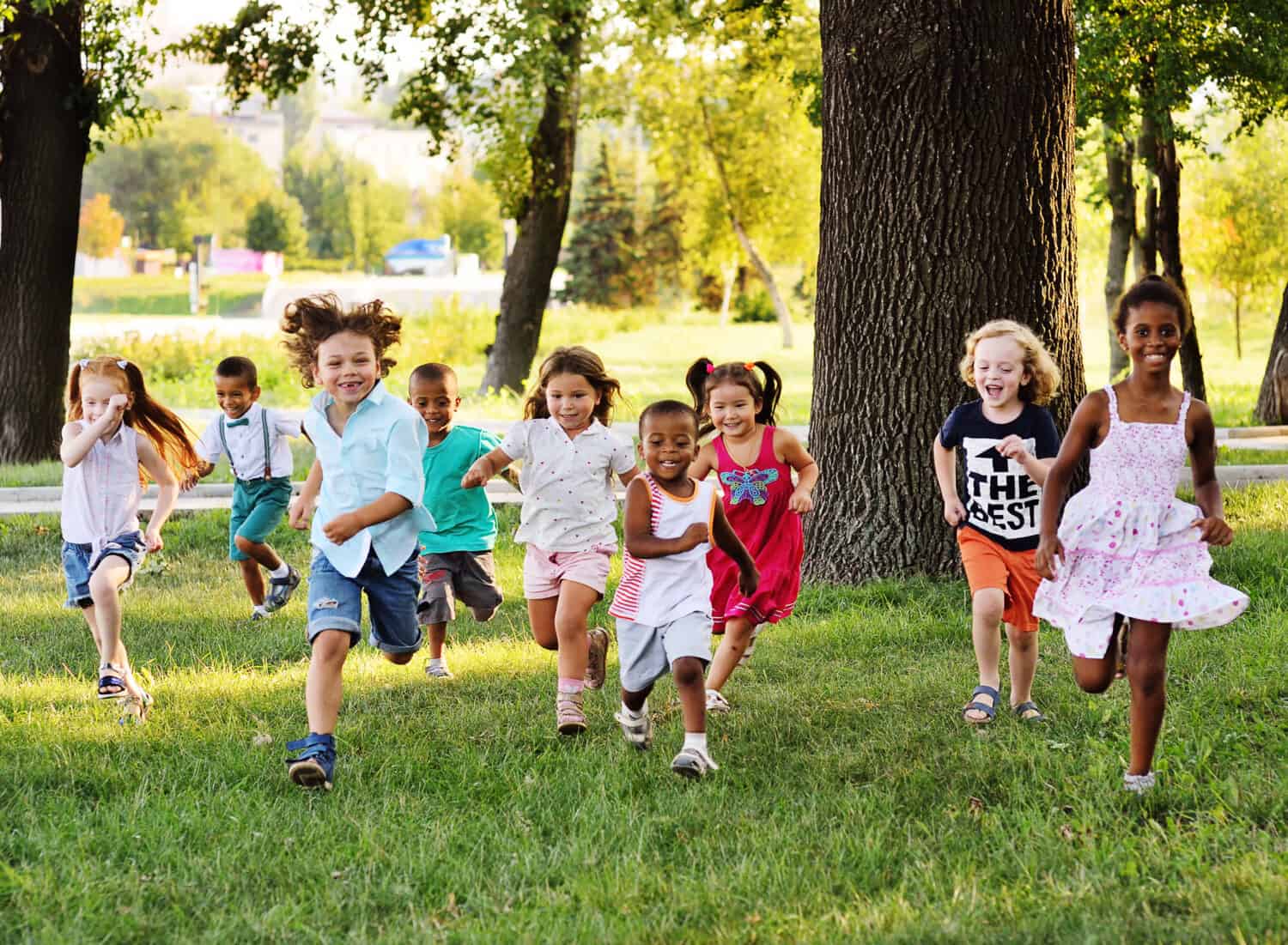 Older kids love to explore, and a birthday scavenger hunt will keep them engaged and having fun. Scavenger hunts with clues that lead to a treasure are a surefire way to get kids excited. Let the kids work in pairs or teams to find clues using riddles or songs. The first ones to find the treasure get extra goodie bags full of treats. Use your backyard, a local park, or your home to create a scavenger hunt for a kid's birthday party.
Give the scavenger hunt a theme and let the kids dress up as pirates or superheroes to get into the spirit of the celebration. Be mindful of the difficulty of various age groups. What is impossible for young kids will be boring for older kids. Depending on your local area and age group of the party, you could make the scavenger hunt more wide stretching area with the use of bikes, scooters, and skateboards.
6. Petting Zoo or Aquarium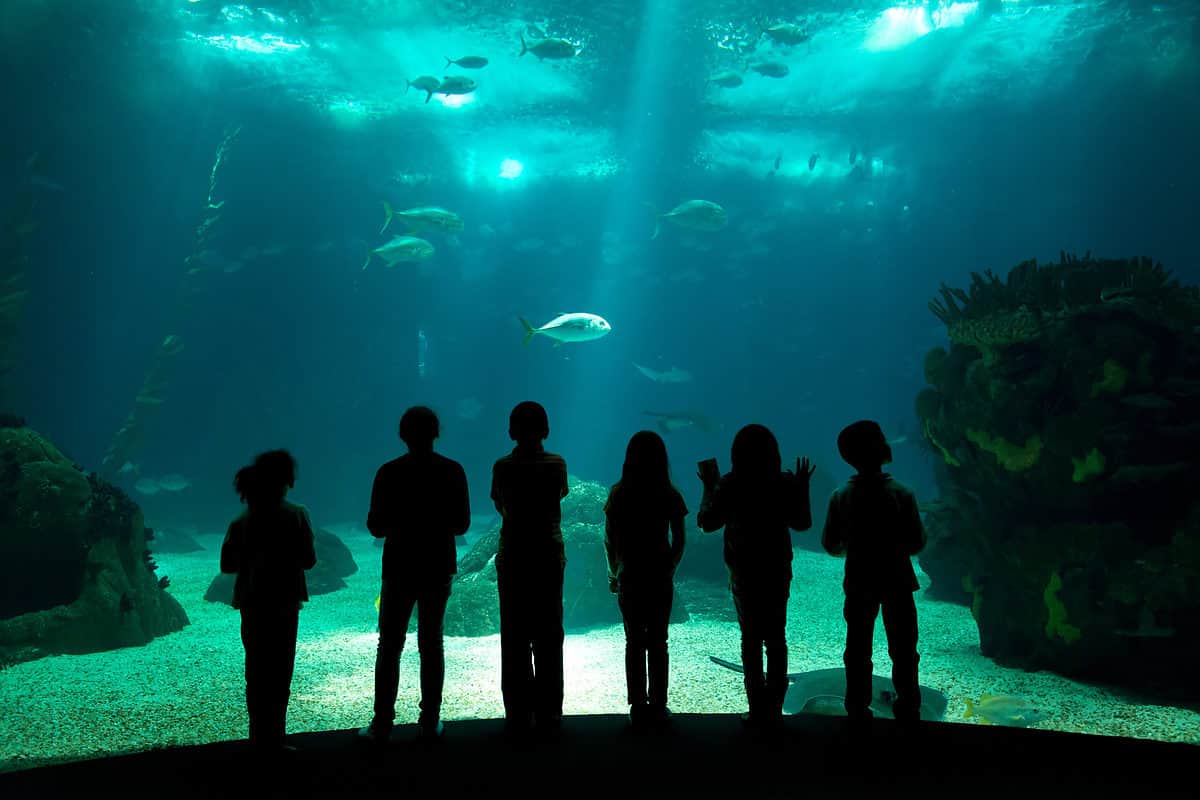 It's no surprise kids love animals, so let them celebrate their special day with some special furry or fishy friends. Most larger cities have zoos or aquariums that will let you host a birthday party. They'll even have an expert to explain fun facts about the animals and answer questions.
If your city doesn't have a zoo, chances are there is a petting zoo or local farm that will accommodate a kid's birthday party. Just make sure the kids are old enough to understand how to treat animals, so the party is safe and fun for your two- and four-legged friends.
Also, beware of the size of a zoo and keep a close eye on the party. Most zoos and aquariums will also have discounts or special packages for birthday parties, so definitely look into see what kind of deals your local animal centers may have.
7. Backyard Obstacle Course with Games
Do your kids love to watch Ninja Warrior or Wipeout? If so, plan an obstacle course birthday party. If you don't have a kid's obstacle course or parkour gym in your town, you can create your own. It's easy to make a fun, challenging obstacle course in your own backyard. Get your creative juices flowing and even get other parents to help you create a course for crawling, jumping, climbing, and balancing. Check out thrift stores or online listings for used exercise equipment or other things you may need to create your own backyard obstacle course.
8. Camp Out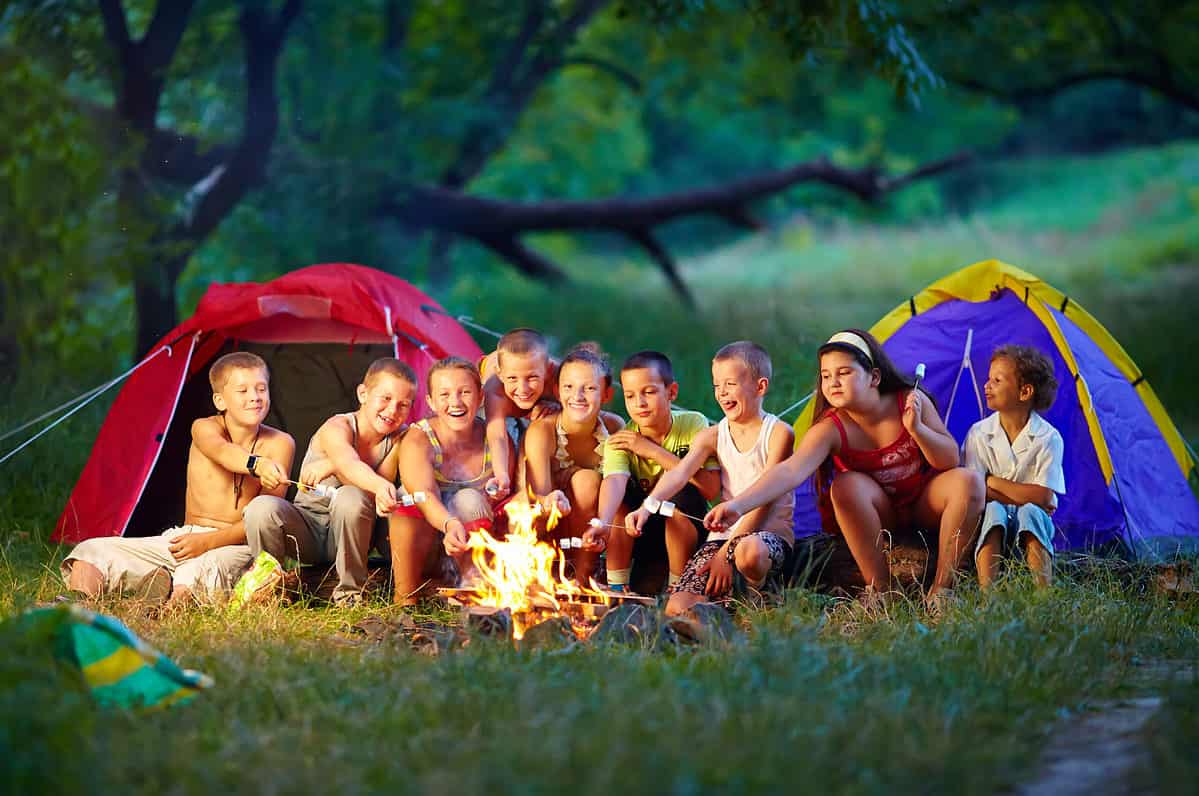 Take your birthday party outdoors and go camping. Scout out a local park or campground or keep it close to home and do a backyard campout. Build a fire and roast marshmallows, tell ghost stories, and enjoy the great outdoors as you and your kids celebrate their birthdays. Have the kids set up their tents and sit back and make memories.
You can always make a backyard movie theater if your kids aren't into roughing it camping. The kids can sit outside, and you can still have a fire while they watch their favorite family-friendly movie.
9. Slumber Party with Pillow Forts
Classic slumber parties with pillow forts, snacks, and scary movies never go out of style. Let your kids invite a few friends over to have a super birthday sleepover. Provide lots of blankets and chairs for building forts, and let them turn your living room into a fortress of forts.
10. Dance Party
Do your kids like to shake a leg and get down? Then plan a dance party for their birthday. You can help them make a playlist, get some colored lights and extra speakers to turn your place into a disco, and let the kids dance the night away. Let them have dance competitions for the best moves, most creative steps, and silliest takes on dancing. According to Healthline, dancing is an excellent activity for kids because it boosts cognitive performance, creativity, and balance. And the benefits aren't just for kids. Everybody can get on the dance floor and work up an appetite for birthday cake while having a blast.
11. Themed Party
Throw a themed birthday party for whatever your kids are into right now. Harry Potter, superheroes, princesses, pirates, dinosaurs; let your kid's imagination take front and center stage by throwing them an extra special themed birthday party. Invite the birthday guests to dress up and keep the food, drink, and decorations focused on the theme. Your kids will love sharing their favorite things with their friends.
Pro Tips for the Best Birthday Party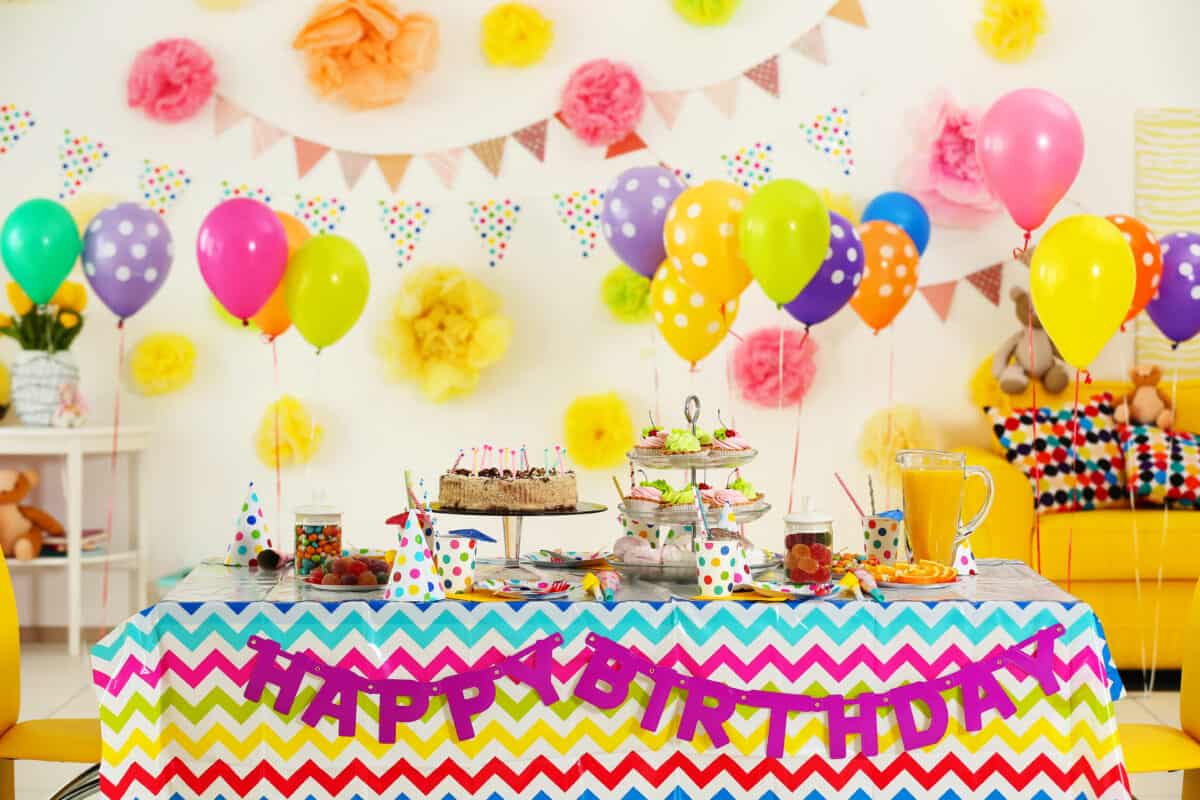 Plan ahead. Order your birthday decorations, invitations, and cake with plenty of time to spare.
Always ask parents to RSVP. Knowing if you are planning a party for five or 50 makes a huge difference.
Ask guests about food allergies or intolerances, and be sure to accommodate kids with any dietary needs so they don't feel left out.
Enlist family to help decorate and supervise. Energetic kids filled with sugar can be overwhelming, so make sure you have helpers.
Know when to end a party as well. Kids' parties can be a blast but a day of sugar-filled fun can quickly turn sour if it goes on too long.
Don't let the party planning process stress you out; remember to have fun. You are celebrating your special human. Enjoy and eat the cake.
The image featured at the top of this post is ©Svitlana Bezuhlova/Shutterstock.com.