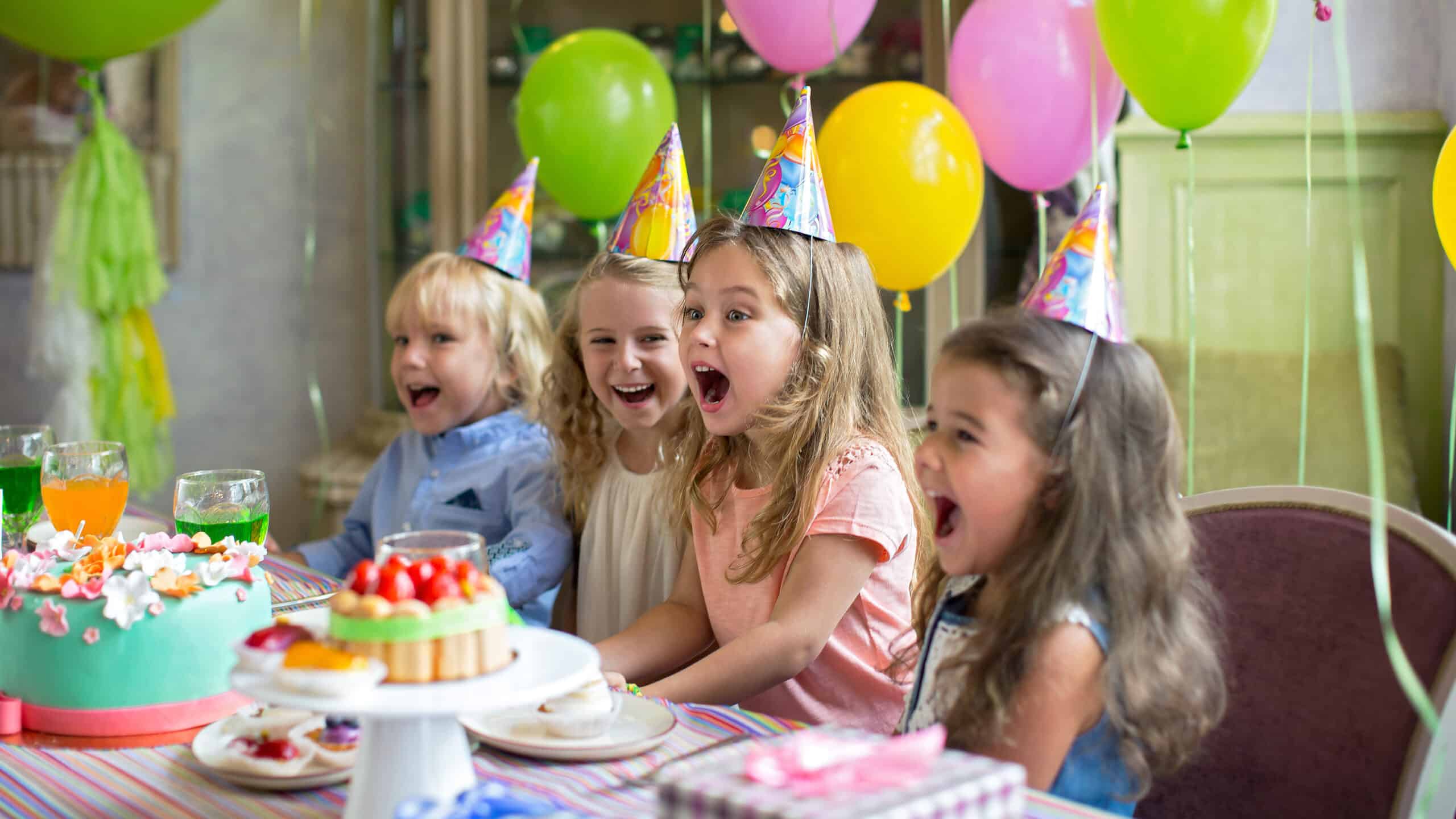 This beautiful city has so much to offer in terms of interesting attractions. And that's great because there are so many fun places for birthday parties in Denver, Colorado. Seated between the rocky mountains and flat, clear landscapes, this metropolis is beloved for its breathtaking scenery. Denver has a great culture of fun, appreciation for the arts and so many things to do. It is a place where tourists and locals can stay busy all year round. Check out this list to get the ball rolling on planning your child's next birthday party in Denver. There are art crafting studios, amusement parks, interactive playgrounds, and fantastic museums. Simply pick your direction and plan your adventure. 
Educational Birthday Adventures
Who says learning and fun can't go hand in hand? These amazing venues offer both educational opportunities and a boatload of adventure all in one. Check out Denver's iconic Zoo or the numerous museums that the city has to offer. There's even an aquarium with a restaurant! Keep on reading for ways to make your birthday party day one that's activity-filled and enjoyable for everyone.
The Denver Zoo hosts some fantastic birthday parties. With 80 acres of space and several indoor and outdoor venues for celebrating within the zoo. These spaces are available to book all year round! With so many animals from Penguins to Lions to Orangutans, the Denver Zoo is well worth a visit in general. Having your next birthday party there would be next-level fun. There are also attractions within the zoo that can be purchased on their own. Check out the zoo carousel, train ride, or tickets to the 4-D theater showings! Birthday party packages include:

Seal Side Party Deck offers a great view of the seals of the Denver Zoo. This party includes 20 admission tickets and two hours to enjoy the space and watch seals in their natural habitat.
The Primate Panorama is an even higher view of the monkey, ape, and lemur habitats. You can watch orangutans and gorillas while enjoying birthday cake and presents. Includes 30 tickets.
Grasslands Studio is part of the Zoo's educational center and is a great indoor space for a birthday party. Explore the zoo and then return to the quiet space for cake and gift time. This package includes 20 tickets with the option to buy more as needed.

The WOW Children's Museum is a great hands-on learning opportunity. This place has got to be one of the most fun places for birthday parties in Denver! Bring your birthday kiddo and their friends to a private party full of guided learning. The museum even partners with local businesses Lafayette Eats & Sweets and Mici Handcrafted Italian. These places will provide snacks for the birthday party! Check out the many museum activities including art spaces, wind exhibits, a bubble room, a community arts garden, and more. There is something for everyone at a party like this one!
There's also the Denver Museum of Nature and Science! This fantastic science center offers group discounts on visiting. Your child and their friends will have their pick of the planetarium or 4-D theater experience. There's also a dinosaur science project that is hosted by the museum. Be sure to check out the museum's amazing collections on anthropology, zoology, earth, health, and space sciences.
Denver's Downtown Aquarium is such a cool birthday venue to explore. They have numerous habitats for both sea and desert creatures. Your party will get to see real saltwater coral, tide pool ecosystems, and all kinds of fish. Bottom of the Sea parties can have several different themes including:

The Mermaid Package offers a guided tour of the exhibits and an hour in Sharkey's Fun Zone. Enjoy the provided food and drinks as well as decorations. You'll get a special appearance from a mermaid and the chance to feed stingrays. Guests receive a take-home goodie box once the party is over!
The Pirate Package also includes an animal encounter as well as the previous activities listed.
The Toddler Package lets your party have two hours in Sharkey's Fun Zone! And everyone gets a special fishy-themed plush to take home from this fun birthday party.
The Sweet Teen Package includes 1.5 hours in the interactive water room. Food and drink are provided as well as a two-tiered birthday cake. Museum admission and stingray feeding are also part of this package.
Walk the Plank Birthday Package includes a birthday host, snorkeling, and aquarium admission. Your party will get a specialty birthday cake and the chance to dine in the aquarium's restaurant!

Check out the Denver Fire Fighter's Museum which has multiple interactive areas for kids. Take your birthday party to learn about the history of firefighters. You can try on their heavy gear and check out the process of safety training. There are old artifacts on display that can be held as well as a play structure. Learn what it takes to be a firefighter with some hands-on birthday fun and important fire safety education!
And finally, the Children's Museum offers so many activities and discounted entry for big groups. You can rent a special room within the museum for cake and presents. Make the time to explore all the exhibits and hands-on activities. They have four sections for different experiences. Your child can learn about bubbles, kinetics, water, and energy or explore the wonderful outdoor exhibits. There are also indoor play spaces, an art studio, a kitchen space, and a building center.
Artistic Birthday Opportunities
Take this birthday as an opportunity for creativity and imagination. Bring your child and their friends to a day of craft creation. These studios will guide activities, projects, and questions while providing materials, space, and time for cake at the end! What a great birthday party!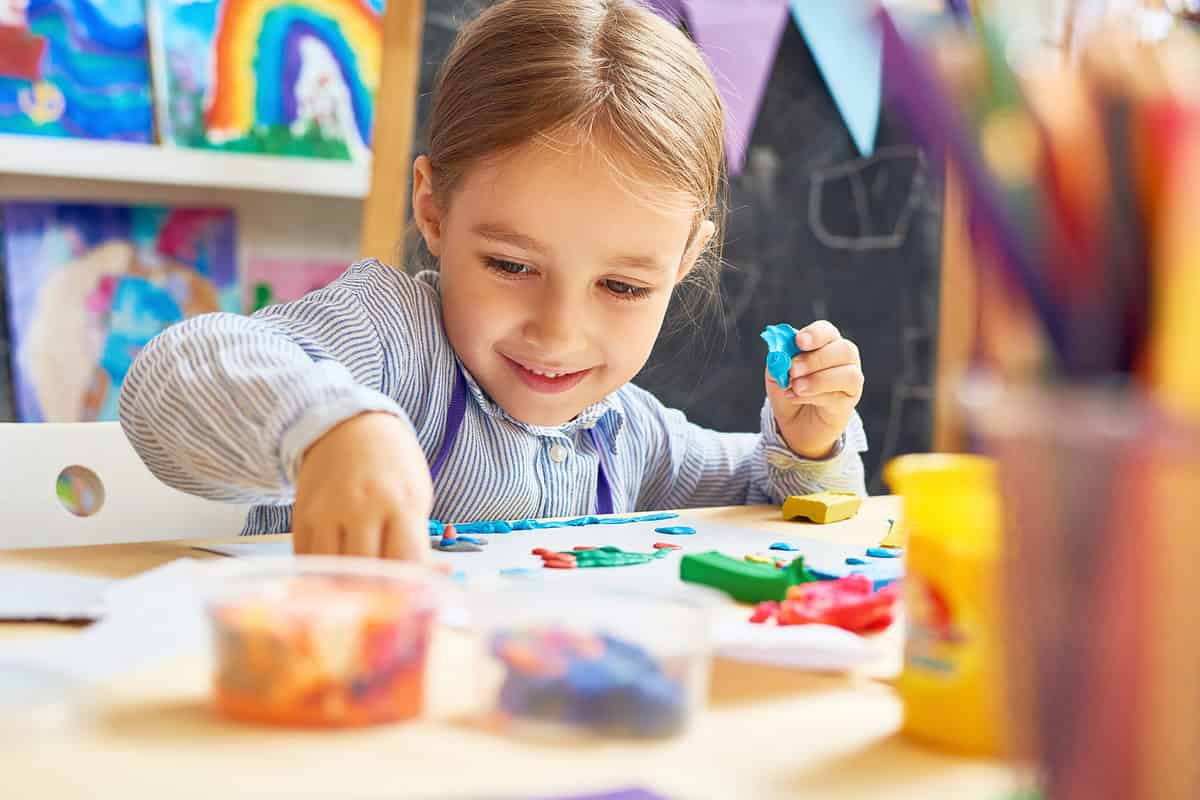 Ceramics in the City is a paint-you-own ceramics studio! Craft parties like this can be some of the most fun places for birthday parties in Denver! Kids' parties here include 1.5 hours in the studio. Your child and their friends can paint ceramic pieces that will eventually be fired to be taken home. Don't worry about setup or breakdown, the studio handles all of that. All you need to do is bring the cake after the painting is done. Pick your party package theme from the following options:

Pick Off The Shelf includes the option to paint any of the ceramics available at the studio.
The Fairytales package includes fairytale-themed figurines like fairies and mermaids etc.
Party Animals offers a wide range of animal figurines for painting.
The Dunk Mugs package means your party gets to paint special cookies and milk dunking mugs. There's a cutout just to hold your cookie as you enjoy your milk in this mug!
Harry Potter-themed parties include the option to paint any ceramic that is wizard-themed (castle mugs, owls, etc.)

The Neighborhood Art Studio is a great birthday painting opportunity. The studio's "party pros" will lead your little one and their friends in some guided art projects. All the materials they'll need will be provided! With four different party packages, there is something for everyone. Pick between guided or more open art instruction with 1.5 studio hours for your party to create some lovely artwork. Or choose the tiny artist party which is perfect for younger children and includes sensory play.
Craftsman & Apprentice offers a space for creative makers! Enjoy your child's next birthday party with this venue's creative maker party options. With 15 project options from felting to print-making, everyone will leave this birthday with a truly cool creation. Enjoyed 2 hours of guided teaching in the studio. And of course, there will be a time in the end for important things like cake and presents!
Entertaining Birthday Fun
Sometimes the best birthdays involve activities that are wild, wacky, and wonderful. Denver has adventure parks tumbling gyms, ninja courses, tea parties, and interactive museums. These venues are some of the most fun places for birthday parties in Denver. Have your party in one of these incredibly fun places and every guest is sure to have the best time. Not to mention, your child will have the best birthday!
Lakeside Amusement Park offers rides for all ages plus a breathtaking view of the local lake and Colorado mountains. Bring your birthday party to a day full of attractions. There is a lakeside train, rollercoasters, and lots of toddler-safe play areas as well. There are snacks and desserts available in the park, so just bring yourself and your sense of adventure!
Speaking of adventure, Denver is home to an Urban Air Adventure Park! This fantastical indoor amusement park has trampolines and ball pits, climbing walls, and ropes courses. Choose from numerous party packages. All of the packages include 2 hours to explore all the indoor attractions. There will be Urban Air staff standing by to supervise. You'll have time to eat cake with the supplied tablecloth, utensils, balloons, and bottled water. Sounds like a pretty amazing birthday!
For more active fun, check out Ninja Nation. This indoor test of your kid's strength, agility, and determination, all in a safe and supervised space, is sure to be a total hit. Birthday parties here include 90 minutes to explore and make use of the open floor gym. There is also a private party area for drinks, snacks, and cake.
Kids Dig is "Colorado's largest indoor sandbox!" They have special areas for different kinds of digging, and plenty of tools to do so. For birthday parties, explore the sand space for 1 full hour and then retreat to the party room. Bring your cake, snacks, and maybe even some ice cream! The venue will provide utensils and bottled water, and the birthday kid will get their special T-Shirt and balloon. Host your party in this one-of-a-kind sandy birthday experience!
Tumble Haus offers another birthday party in a gym setting. With three different birthday package options, each birthday includes private use of the whole tumbling gym space. You'll also have access to a room for 30 guests and all the utensils, cake plates, and setup required to have snacks and celebrations. You'll have the space for 1.5 hours and a whole interactive, indoor gym to get some birthday wiggles out on!