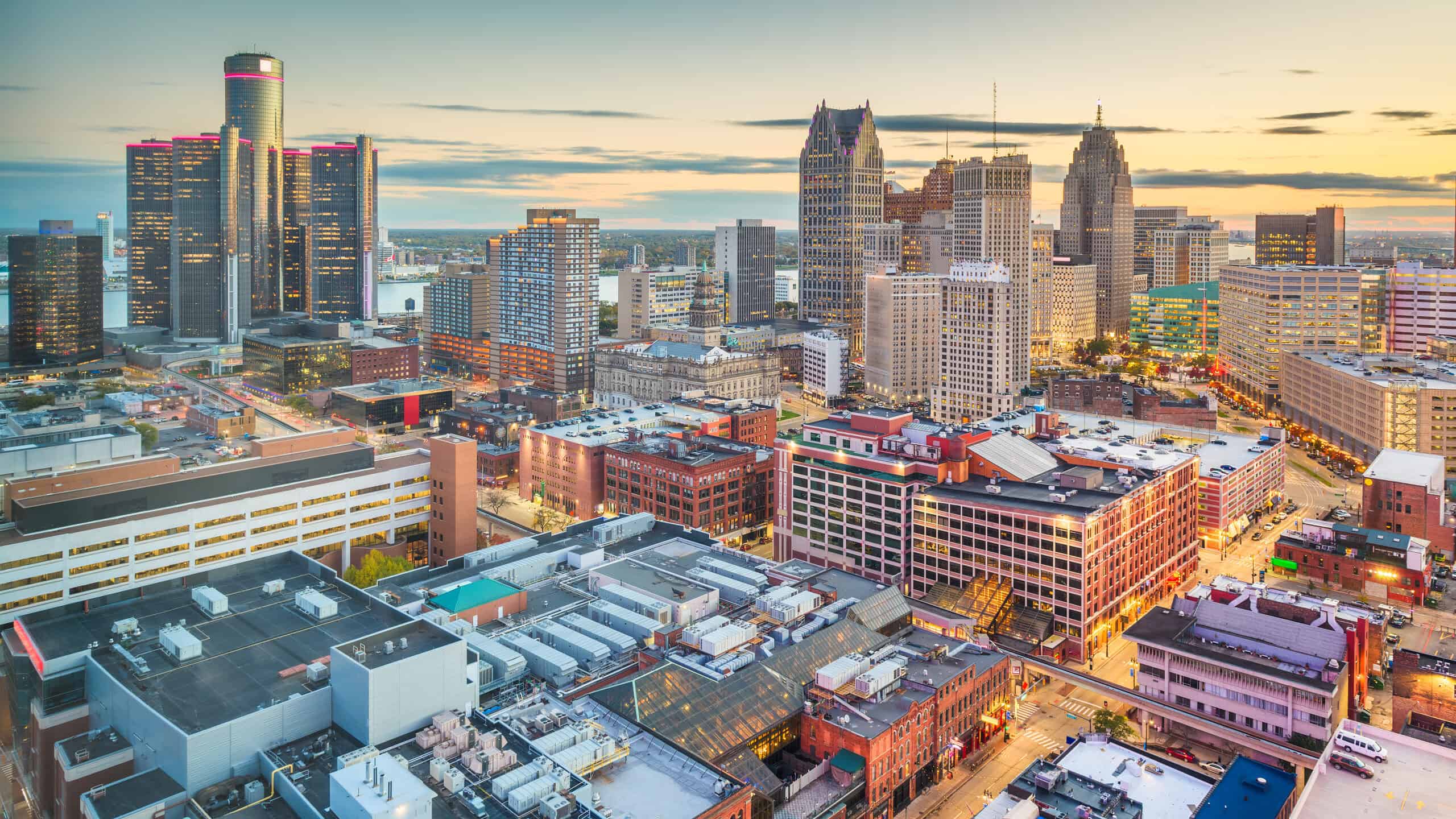 If you're looking for fun places for birthday parties in Detroit, you've come to the right place! Detroit, Michigan, known for its rich history in car manufacturing, also has so much to see and do! Host your child's next birthday party at one of their adventure parks or fun zones. There are museums and animal sanctuaries, educational activities, and more! Detroit has lots to offer for any kind of party planner, with options fit for all kinds of kids at all kinds of ages.
Educational Birthday Fun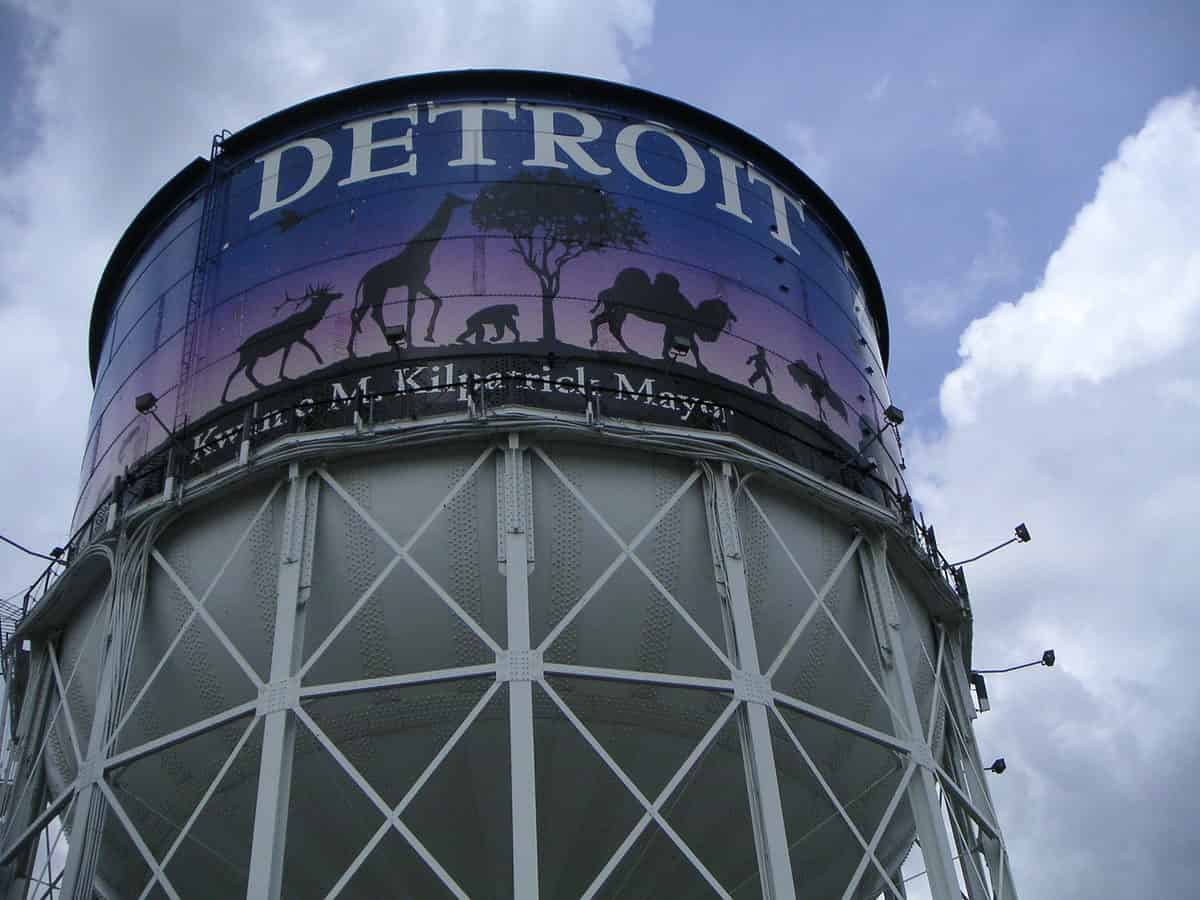 Make your child's birthday party one to remember with an exciting educational experience! Bring your child and their friends into a world of guided learning. Try hands-on science experiments, meet reptiles, and watch the wonders of underwater sea life. With multiple zoos and wildlife centers, everyone is sure to find something to enjoy about a birthday party full of learning things! Check out some of the most fun places for birthday parties in Detroit!
Detroit Zoo
The Detroit Zoo offers the chance to have your child's next birthday party. With 125 acres of open land and animal exhibits. The Zoo has over 2,000 animals including Aardvarks, Giraffes, Pythons, Sea Otters, and Wildebeests. As part of your party rental, you'll have a picnic tent at your disposal along with picnic tables for any snacks, drinks, or cake you choose to bring. Purchase tickets today and check out the park attractions (carousal, park train, etc) available for add-ons. What a fun place for a birthday party!
Mad Science Detroit
Mad Science Detroit hosts wacky and wonderful learning birthday parties. Pick your package and enjoy 1-2 hours of guided experiments including slime, potion, and candy creation. They even have exciting rocket launches available for party add-ons. Package options include the standard package, Wizard package, and Einstein package.
Reptarium
Check out the Reptarium with your child and their friends for a party full of slithering scales and interesting creatures! For 1.5 hours enjoy presentations with the party staff and a chance to feed the animals. The longer party includes Alligator and Tortoise feeding as part of the package. There are also special goodie bags available for purchase.
Robot Garage
Have your next party at the Robot Garage! You'll get access to a party room as well as the materials needed for a guided project and staff on hand to help with step-up, instruction, and clean-up. Your child and their friends will be building their robots, using their brains to put together these incredible creations. Refreshments are included in the price of the party booking.
The Detroit's Children Museum and The Detroit Science Center
The Detroit Children's Museum and the Detroit Science Center are now the same! And, they can make your child's birthday extra special with their museum parties. "Little Tikes" birthday parties, for children under five, include museum access, a themed birthday project, and a private party room for 2 hours. "Discovery" birthday parties, for kids 5+, include museum admission for part guests, a themed project, and 3 hours in the private party room. The themed project options are:
Animal Mania – check out the animal gallery, do animal crafts, and meet Sheldon the tortoise.
Super Star – create a constellation craft and ask the museum's space expert all about stars.
Dino Fun! – dig out your dinosaur, do some crafts, and explore the exhibits.
Chemistry Fun (5+) – create your potions and learn about chemistry.
Sea Life Michigan
Sea Life Michigan is a cool place to take a birthday group. While they don't currently offer private birthday party bookings, they do offer discounts on group admission. With exhibits like the Tropical Ocean habitats and an Interactive Touchpool, there are so many fun things to see, do, and learn about. Not to mention the cool creatures they have here. From Sharks to little Seahorses, this is one of the most fun places for birthday parties in Detroit.
Creative Birthday Crafts
Some birthdays aren't complete without a creative activity. Engage everybody in a fun birthday project with some guided help from one of these great birthday party ideas. Try out painting or pottery, DIY craft projects, and group learning. Bring the cake and presents after the artwork is done. And everyone will be able to take home their very own memento of a birthday very well spent!
Little Tinks Paint
Little Tinks Paint offers a mobile art party and brings crafting fun to you! Set up wherever and host a party that involves paintball, standard canvas painting, face painting, and other fun crafts! Save room for the cake once the paint has been washed off and enjoy a unique birthday experience.
Creatopia Pottery
Creatopia Pottery hosts birthdays for pottery painting! Bring your party to an afternoon in the studio and for two hours you'll be able to paint to your heart's content. Pick a ceramic piece to color and enjoy some creative freedom before it's time for cake and presents!
The Bees Knees Pottery
The Bees Knees Pottery holds mosaic creation events. Bring your child and their friends into a studio where you'll turn blank wood boards into glittering works of art. All the fun materials are provided (tiles, marbles, mirrors, beads, etc) and the studio will handle set up and break down. There are tables and sofas provided for crafting and cake time. Staff is standing by to help and host the party so that you can enjoy your child's fun birthday party!
The Friendship Factory
The Friendship Factory has so many party packages to choose from! Your kid and their friends are sure to delight in activities such as D.I.Y. crafts, photo booth opportunities, crafting kits, glitter tattoos, sewing classes, and more.
Entertaining Birthday Activities
How about getting some birthday energy out? Nothing is better than running around with your friend and trying new things. From go-karting to roller skating, some of the most fun places for birthday parties in Detroit are out of the ordinary and so great for kids! Try out Detroit's Defy air sport, build lego cities, or host a princess tea party beyond your child's wildest dreams. Keep on reading for some venue ideas that are sure to make this birthday memorable.
Detroit Roller Wheel
Detroit Roller Wheel offers skating parties that will knock your child's socks off! However, please wear socks so you can strap on some roller skates and get on that track. Birthdays include admission for 20 people as well as skate rental, pizza, and utensils. The rink will supply a special birthday gift for the birthday kid and you can bring your cake and snacks to enjoy in the seating area. Book during the open skating hours on Saturdays and Sundays for a whole two hours of fun!
Galaxy Zone
Galaxy Zone is an indoor park full of attractions that are sure to make this birthday fun! You'll get 12 guest passes to enjoy activities like the arcade and their laser tag arenas. Enjoy two hours in the party space and food for purchase as well as party decorations. The birthday kid will even get 30 extra tokens to use for their next visit to Galaxy Zone.
Defy Detroit
At Defy Detroit trampoline park, there are foam pits and aerial silks, and even a zip line! Have some birthday fun as part of the three package options. All the packages include 60 minutes in the indoor park and 60 minutes in the private party room. Have fun and then eat your cake! With so many activities, this has to be one of the most fun places for birthday parties in Detroit.
Full Throttle
Check out Full Throttle, an adrenaline park with two locations that are just outside of Detroit. Have your child's next birthday party at a venue that has go-karting, virtual reality, and SIMs racing! Catering is available upon request and with so much to do everyone is sure to have a great time!
LEGOLAND
One word; LEGOLAND! Bring your next party to LEGOLAND for a discounted group rate. While birthday parties are not available at the moment, they do offer specials to kids' groups and parties. Admission includes access to the rides, LEGO building zones, and the 4D Cinema!
Tea Party Castle
Or, how about a birthday party at the Tea Party Castle? Book with this venue and your child and their friends can enjoy all the luxury of a glamorous tea party. With multiple packages and themes, you can pick the party that will best fit your child's preferences on their special day.
Princess Party
Princess Party includes 2 hours with a Princess Host! You'll get to dress up in the princess closet, have your hair done and wear a special birthday tiara. There will be tea and snacks as well as cake, singing, and dancing. Stay for the picture at the end which will be framed to remember this very special birthday.
Spa Glamour Party
Spa Glamour Party includes the same two hours but with a manicure and hair styling session as well as the option to make your own lip gloss or glitter lotion! The same refreshments and other activities are provided in this package.
Dolly & Me Party
Dolly & Me Party includes the same amenities as the Princess Party package but with your dolls included. Doll-sized chairs and special doll clothes will be provided as part of the party.