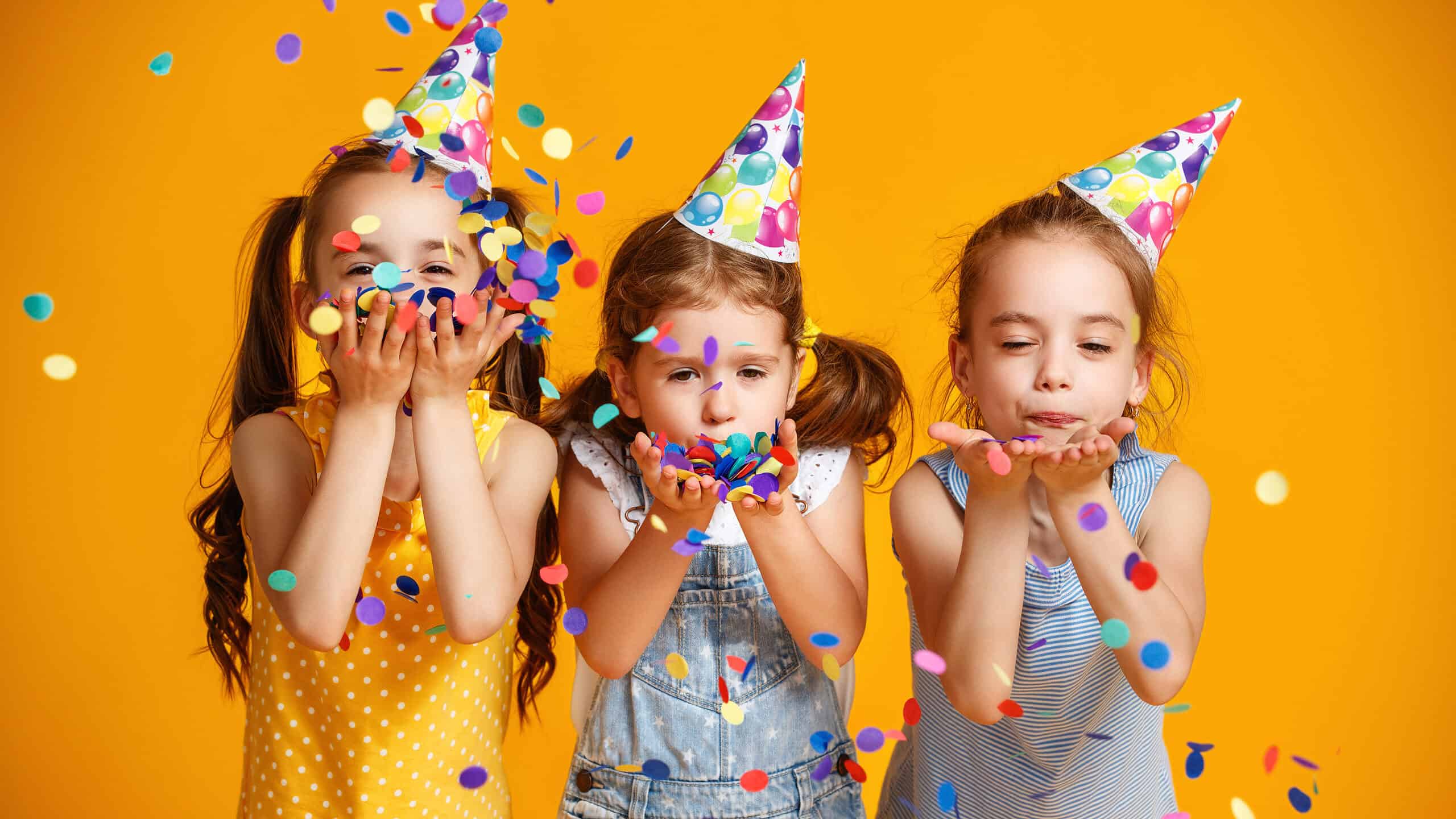 Birthdays are a special day for children. They signify another year of growing older, bigger, and brighter in many children's eyes. Children and their families look forward to celebrating this special day, whether in a big or a small way. Living in a big city may make the options feel overwhelming. However, this list narrows down entertaining options for hosting birthday parties in Indianapolis.
For the child, a birthday is a way to celebrate with their friends and family growing up. It can feel like a rite of passage for each child, especially the milestone birthdays, such as 10 (double digits!), 13 (new teenager), etc.
A birthday signifies an important day for you as a parent as well. It is the day your child entered this world, making it a brighter place. So celebrating this day can feel equally important for both child and parents.
If you live in Indianapolis or enjoy visiting the city to kill time and explore, there are many options for celebrating your child's birthday. From parks and escape rooms to party trucks that come to you, there's something everyone will enjoy on this list. So let's get to it.
Key Points
There are many activities that you can pick from for your child's birthday party. Skating, arcades, and escape rooms are a few options.
Prices range from $99 to $419.
There are companies that can provide entertainment at home, if you want to host your party in a more private location.
16 Fun Places For Birthday Parties in Indianapolis
Adrenaline Family Adventure Park
In the Fishers area, Adrenaline Family Adventure Park prides itself on giving children a safe place to run and play off energy. With a slew of adventures, like jousting, a sitting zip line, an arcade, and many more fun activities, your child will have an epic party here. Adrenaline Family Adventure Park even has a specified area for babies and toddlers, which is a plus for parents with young children!
The birthday package consists of four different options starting at $419, with 120 minutes designated for adventure time plus a party room.
Cost: starting at $419
Ultimate Ninjas
The Ultimate Ninjas gym is an excellent option for active children who love to run, climb, and jump. This gym offers ninja challenges and obstacles, giving a birthday party a unique feel. When you book your party at the Ulitmate Ninjas gym, you will receive a private room to host the party and access indoor courses. Ultimate Ninjas also pre-orders pizza and drinks for your party.
Cost: Starting at $345
Greatimes Family Fun Park
Greatimes Family Fun Park is a fantastic place to throw a birthday party, especially in the summer. It has an arcade, indoor playland, bumper boats, go-karts, and many more attractions.
Greatimes Family Fun Park prides itself on being the number one place to throw a birthday party in Indianapolis. There are three birthday party packages, starting at $160 for 105 minutes, a party room, a party game and song, and so much more!
Cost: Starting at $160
The Escape Room USA
If your child loves puzzles, they may love going to an escape room for their birthday. The Escape Room USA has several adventures, including a jailbreak and a bank heist.
If you host your party at the Escape Room USA, you can pay $150 in addition to the cost of tickets and receive a gift for the birthday child, a surprise advantage, and a reserved table for the guest of honor.
Cost: The basic package start at complementary and then builds from there.
The Pink Party Palace
The Pink Party Palace is an excellent place to celebrate the princess in your life. Lavish your girl with a spa day, a tea party, or a celebration just for you two. The Pink Party Palace also offers a limousine service to bring your child to their special party! A terrific option to make your princess feel like royalty.
Cost: Packages start at $99
Indy Acres Paintball
When you host your party with Indy Acres Paintball, you receive all you need to play the game, including the ammo and the protective wear. If anyone attending the party has their own gear, they are welcome to bring it as long as it conforms to Indy Acres' rules. Keep in mind that players have to be at least 8 years old to play. An adult must accompany each child under 10. Considering this, Indy Acres Paintball is ideal for older children.
You can host an open play or a private paintball party, making Indy Acres Paintball an excellent choice for customizing your birthday party.
Cost: Call for details
Royal Pin Entertainment
Bowling is a fun activity that the whole family can enjoy. Royal Pin Entertainment offers three locations across Indianapolis: Woodlawn, Expo, and Western, expanding your options. You can host a birthday party at one of their facilities starting at eight people with the opportunity to add more. Each location offers different perks for hosting a birthday party, from a $5 arcade card to a fun treat pass, making this a memorable activity for your child's birthday.
Cost: Starting at $130
Roller Cave
When you host your party at Roller Cave, you receive 2 hours of skating. In addition, party supplies are provided, along with two large pizzas and pitchers of soda. Rollerskating is a great way to spend your child's birthday. Not only is it a unique experience, but your child will also love being able to burn off energy at the Roller Cave.
Cost: Starting at $159.90
Fun Factory
Fun Factory is another great skating rink. When you host your party here, you will get two hours of reserved seating and skate rental for up to ten people.
The fun factory has three party options, including an Epic Glow Party. In this package, you will receive three large pizzas and pitchers of soda, a glow stick, and a bracelet per guest. If your child loves glow-in-the-dark, this is a fun option!
Cost: Starting at $179
Bring the Party Home
Sometimes the best place to host a party is at home. Wanting the comforts of home and a unique party at the same time is possible!
You can bring fun to you with these unique options.
GameTruck Indianapolis
When you reserve the GameTruck in Indianapolis, your party guests get 2 hours of game time. In addition, the GameTruck has a theater and a library of video games for the guests to play with each other, making this a unique option for your gamer.
Cost: call for price options
Funnie and Friends
Funnie and Friends is a fun option for your child's birthday party! Face painting, sing-alongs, clowns, and characters, there's so much to love about Funnie and Friends. For $125 an hour, Funnie and Friends pride themselves on entertaining your child and their friends. What's even better? There's no limit to the number of guests or activities your child can have at their party!
Cost: $125 an hour
Bouncers R Us Party Rentals
Everyone loves a good bounce house. Bouncers R Us Party Rentals is an excellent option for your child to host their party at home yet still have a party they will never forget. Bouncers R Us has options for bounce houses, games, and obstacles. The inflatable bounce houses start from $75. The obstacle courses start from $295, and the games vary in option and cost. If your child loves to bounce their cares away, these are a great delight for their party.
Cost: Bounce Houses: start from $175, Obstacle courses: start from $295, and Games: vary in option and price.
Abracadabra Magic
Abracadabra Magic is an entertaining party option. What is better than having a magician for a child's birthday? When you book your party with Abracadabra Magic, you have a large variety of options available to you. They have magicians, face painters, balloon artists, and more. Abracadabra Magic is a fantastic company to make memories with.
Cost: Call for details
Foam Happy!
What is more satisfying than playing in a ton of foam? Does your child love bubbles and playing in soapy water? Then Foam Happy is a great way to celebrate your birthday kid. Foam Happy shoots foam out of a cannon creating a fun place for your child and their guests to play, dance, and have a grand time. Packages start at $350. The first package includes 60 minutes to use the foam cannon, music, and bouncy beach balls.
Cost: Starting at $350
Indianapolis Yard Game Rental Services
If you prefer a more low-key birthday party, Indianapolis Yard Game Rentals can help your dreams come true. Rent a yard game from this company to complete your party. Choose from a giant connect 4, cornhole, hula hoop, giant Jenga, and more. You can choose from several packages, including the Kids' party bundle. This bundle starts at $149.60 and offers seven different yard games.
Cost: Varies per game
Indy Face Painting And More
Indy Face Painting and More offers face painting, airbrush tattoos, caricatures, and, as their names suggest, much more. This company is a great way to go if you host your child's party at home but want a special touch. Even better, their hourly rates are customizable depending on what you want for your child's birthday party.
Cost: Customizable hourly rates
In Conclusion
Birthdays are a big deal, whether you are a kid or an adult. There are many options for birthday parties in Indianapolis. If you want to go big, you have options such as Foam Happy or Family Fun Park. However, there are options for going smaller, including face painting or an escape room. So no matter what your child loves to do or how they want to celebrate, you can find a fun way to celebrate your child's birthday in Indianapolis.