Key Points
There are many different types of activities your child can do for their birthday party, from movies to cooking to glow-in-the-dark fun.
There are some cheap options on this list, as well as options that cost over $1,000. Whatever your budget is, there's an idea to fit!
Some places have age restrictions, so make sure you double check with the venue before booking!
Every child loves it when their birthday comes around. There is nothing quite like getting a whole day that is dedicated to your existence. Kids absolutely adore the attention and they can't wait to celebrate with their family and their friends. The best part about childhood is when your parents throw you a magical and special birthday party. In New York City, there are dozens upon dozens of options for parents who want to throw their kids a great birthday. From museums to art studios, New York City is nothing short of amazing for young ones.
1. Bounce N Play: Queens
Bounce N Play is an indoor kid's amusement center with a ton of things for everyone to do. They have a rock climbing wall, several rides, inflatables for kids to climb and bounce on, an arcade, ball pits, a giant slide, and huge jungle gyms. Their birthday party packages range from $499-$899 and include 2 hours of party time. Each party includes food and drinks, as well as a private area for your party. Birthday parties are always 100% private at Bounce N Play, and the birthday child is always free.
2. New York Ninja Academy: Manhattan
New York Ninja Academy is the perfect place for kids who love American Ninja Warrior and anything active. The birthday party package includes 90 minutes of floor time where kids will learn 6 to 7 different ninja warrior courses and obstacles. Kids have to be 6 years or older to join in on the fun. Their prices are $800 for up to 9 kids or $900 for 10-15 kids. They do not allow food or drinks inside the venue, however, as the party is all action and adventure.
3. Beat the Bomb: Brooklyn
Beat the Bomb is a birthday party for the pre-teen in your life who still wants to do something special with friends. The entire experience is a puzzle and solving mission that ends up covering you in paint or foam if you lose. The idea is to "beat the bomb" before it explodes. Prices vary based on how big your group is, but parties with 13 people get a private room and event space. Inquire with the Brooklyn location for pricing.
4. Queens County Farm Museum: Queens
The Queens County Farm Museum is a wonderful outdoor experience for kids who love animals. Their birthday party package allows kids to run around their property, feeding and petting a variety of farm animals. They offer party reservations on Saturdays and Sundays from April-September, however, their parties are for children 12 and under. It costs $485 for 15 children. The party maximum is 40 people, which includes adults and children (excluding the birthday child). Parents have to provide their own food and beverages for the party.
5. Fun Station USA: Staten Island
Fun Station USA is an old-school, yet fun-centered arcade with rides and even laser tag. The Staten Island location has tons of birthday packages that are perfect for any family's needs. Their VIP package is $599 for 10 children, plus $29.95 per additional child. It comes with 1 hour of unlimited rides and soft maze time, 20 game card credits for each child, VIP room with pizza, decor, and choice of carvel cake, and a free Fun Station t-shirt for the birthday kid. They also offer a VIP party package that includes a round of laser tag for $699.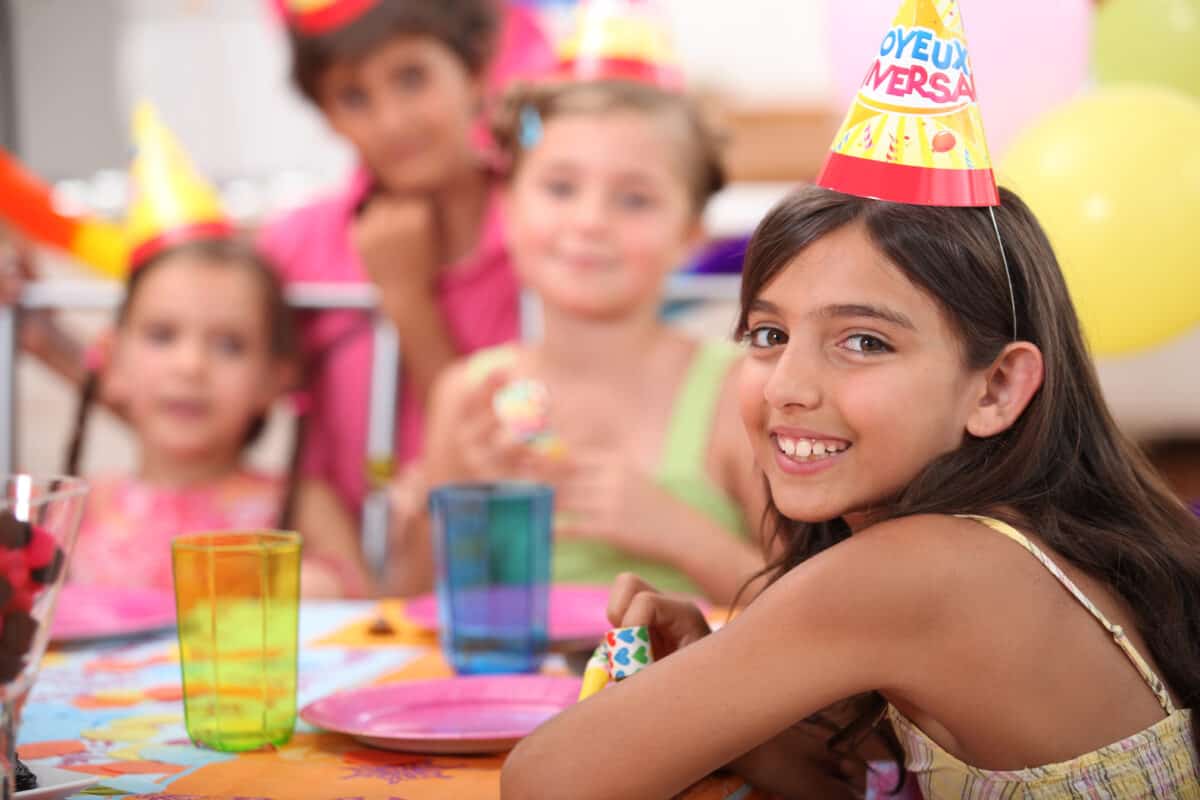 6. Bowlero Lanes: Manhattan, Queens, Long Island
Bowling birthday parties are a classic for kids and Bowlero makes it easy to throw your party there. They have locations all around New York, including Manhattan, Queens, and Long Island. Their packages range from $26.99 per person to $32.99 per person, depending on what you want. Their base package includes 2 hours of unlimited bowling, a menu with two entrees and one side dish to choose from, unlimited soda and soft drinks, free shoe rental, and arcade credit cards for 14 children.
7. The Cliffs at LIC: Queens
Rock climbing is something that kids love to do and The Cliffs at LIC is a great location to do so. They offer private packages for birthday parties, as long as the kids are 6 years or older. Their parties run for two hours, with climbing for 75-90 mins and 30-45 mins for reception. They have a private room but do not supply food and drinks, however, they do work with local vendors for food. They require a minimum of 10 participants in rock climbing to book with their facility.
8. American Girl Place: Manhattan
Young girls who love American Girl dolls are thrilled to know they can have an entire birthday party at the iconic American Girl Store in Manhattan. The store hosts a variety of party packages, from their basic package to dozens with extra add-ons and specialties. Each package charges per child and adult, with their minimum package totaling $25 per child, and $25 per adult. They provide a cake and ice cream, a choice of drinks, goodie bags, and crowns for dolls.
9. Gaga Center: Manhattan
Gaga is a sport taking over kids' schools and camps all over the country, so they will be hyped to have a birthday party at Gaga Center. The location hosts a 90-minute Gaga tournament and games with coaches to help kids learn the rules and have fun playing. Their "Gaga Goodness Party" is for 18 kids and includes 90 minutes of party time in their 3,000 square foot location with pizza, music, paper goods, and more. Reach out to them for pricing.
10. World Ice Arena: Queens
The World Ice Arena, located in Flushing Meadows Park, is an ice skating rink that is perfect for a skating birthday party. World Ice Arena offers two different party packages. The first costs $345, while the second costs $420. This covers the first 15 guests; any additional guests after this will incur an additional $23 or $28 fee each, depending on the package. World Ice Arena does not allow outside food or drink. The times your party can be hosted varies from day to day, so be sure to check before booking!
11. Max Adventures: Brooklyn
Max Adventures is an entire event space specifically made for kids' birthday parties. They have a ton of attractions such as a laser maze, a soft play gym, arcade games, karaoke, laser tag, and a gaga pit. Their most popular package is a 2-hour private party on Saturdays or Sundays for $1399 for up to 15 kids including the birthday child. Each additional child is $28 after the 15. It includes everything in their entire facility, shows, food, cake, decorations, and interactive events.
12. Cinema Kidz: Manhattan, Queens, Brooklyn, Bronx, Staten Island
Cinema Kidz is an interactive birthday party where your child and their friends can be in their very own video, including production and props. For children ages 5-15, they can direct and star in their own short film, music video, or even create animations. Parents choose the location for the shoot, with 25 different locations in the 5 boroughs. The $1000 package includes a 30-60 minute call to discuss pre-production, original idea and script, 2 professional choreographers, event location and space, professional equipment, prop-making, and a final, professional video with a private link for all parents to have.
13. Ritzy Glitzy Party Bus: Manhattan, Brooklyn, Queens, Bronx, Staten Island, Long Island, Westchester
The Ritzy Glitzy Party Bus is perfect for little girls who love all things glam. The bus comes to you and brings the party along with them. The party bus runs $695 + a travel fee for up to eight kids and the birthday girl. Each additional guest beyond eight will incur an additional $55 fee. You will need to make a $250 deposit to book. It includes 1.5 hours of glam party bus time, manicures, makeovers, neon hair extensions, a freestyle dance party, a diva fashion show, and tons of fun. The birthday kid will get a tiara, birthday girl pin, and a deluxe goody bag to help them celebrate their special day! If this isn't enough for your child's birthday, you can add additional activities to the event for $10-15 each.
14. Sky Village NYC: Queens
Sky Village NYC is a party location that offers a variety of arts and crafts parties for kids. They offer for major packages with different themes and projects. Their "Arty" package is $640 for 25 people or less and includes the party space for three hours with 1 basic craft activity of your choice from three different types. It also includes two large pizzas and drinks for the kids and all paperware. Their Canvas Paint Party runs $795 for 25 people or less and includes 1 art activity of your choice from a dozen options. It also includes face painting, balloons, decor, three large pizzas and drinks, and all paperware. They also offer event space rentals for things such as baby showers and bridal showers, too.
15. Glow Kids Party: Queens
Glow Kids Party is a glow-in-the-dark event space that throws iconic and epic birthday parties for kids of all ages. Their packages run about $2,995 for their base, but include a whole lot for that amount. The price gets you a 2,600-square-foot event space that is decorated with glow-in-the-dark decor and lights. They have a DJ booth, two party clowns that host the event, face painting, balloon animals and making, a magic show with a magician, a live bubble show, and a dance floor for kids to get down.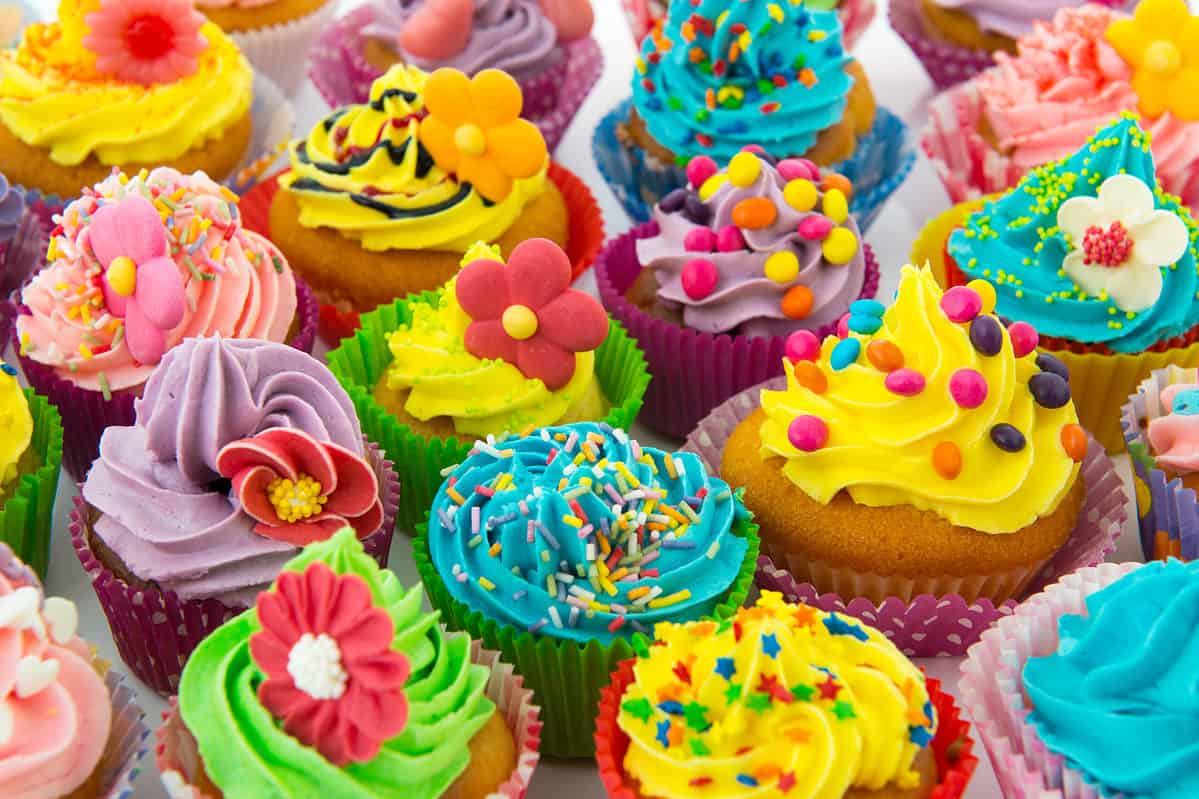 16. Taste Buds Kitchen: Manhattan
For culinary kids who love to cook and eat, Taste Buds Kitchen is the perfect birthday party location. Their birthday packages start around $995 and the menu is up to you and your child. Some popular choices they have are pizza, rainbow cupcakes, or galaxy donuts. Taste Buds Kitchen also offers teen parties, where teens can make homemade pasta, and slides and shakes. Each party ranges from 1.5 hours to 2 hours and cooks get to take their food to go with them, too.
17. Build-a-Bear Workshop: Manhattan, Queens
Build-a-Bear Workshop is famous for letting kids create their own furry friends, from stuffing to sewing. This party is one-of-a-kind because kids leave with their very own, original creations. Their party packages start from $20 per kid to $60 per kid, allowing them to make their own creation/furry friend, and even a clothing item. The more you pay per person, the more accessories the stuffed animal leaves with. Packages do not include any food or cake.
18. The Central Park Zoo: Manhattan
One of the nation's most famous zoos located in the heart of Manhattan, The Central Park Zoo offers birthday party packages that allow little ones to enjoy the wonders and adventures of the animals at the zoo. Members get a discounted rate of $1260, while non-members pay $1400. The rate includes a party for 35 people, an educator to help host the party and lead the group, a decorated party space for 90 minutes of fun and party, an escorted special trip through the zoo, and up-close activities with the animals.
19. Kids n' Shape: Queens, Staten Island
Kids n' Shape is a birthday party open gym experience that keeps kids active and running around throughout the celebration. They have mats, bars, and other gymnastics equipment that allow kids to really go above and beyond. Their packages range from $496-$695 depending on the day of the week that you book. Each party runs for 2 hours and hosts up to 10 kids (15 on weekends) and includes invites, paper goods, party balloons, pizza, drinks, and a Carvel ice cream cake. They also have add-ons that you can pay extra for such as face painting, party favors, and even a Nerf-Gun War experience.
20. Alley Pond Environmental Center: Queens
The Alley Pond Environmental Center is an animal and environmental preserve located in Queens that hosts animal-filled and environmentally friendly birthday parties. The parties run for $325 for up to 15 participants. The parties run for 2 hours with 40 minutes of time for refreshments and cake. Each party includes whatever your child is interested in. For example, they have a Spa Party, which includes massages, animal therapy, face masks and aromatherapy. They also have a Survival party which has kids seeing if they can survive in the wilderness, and use their team-working abilities to see if they can. All parties include special guests from animals and include time outdoors (weather permitting).
The image featured at the top of this post is ©Natalia Kirichenko/Shutterstock.com.