It's that birthday planning time of year again, and there are simply so many fun places for birthday parties in El Paso. This beautiful part of Texas is known for its bustling downtown with lots of restaurants, cool museums, and places to spend your next child's next birthday! Whether you're looking for exciting games and entertainment or sporting activities, El Paso's got it. Or perhaps some form of crafting is what your child would love because El Paso's got that too! Check out some of the best options for kids' party venues. Make your child's next birthday one they'll always remember. 
Creative & Artistic Birthday Parties
Some of the best birthday parties are the ones spent creating with your friends. Make your child's next birthday extra special with any of these great crafting or building centers. From guided painting to pottery decoration, everyone is sure to have a nice time. And, the best part of crafting parties is that your guests have something to take home from this memorable birthday!
Cre-Arte Art Studio
Starting with Cre-Arte Art Studio, this great party venue offers both ceramic painting parties and canvas painting parties. Bring your group and prepare to create. Reserve your private party space to receive guided instruction and free time to work on your art piece. Pick from several already-made ceramics and simply add color before the final piece is glazed. Paint your canvas with whatever strikes your fancy and take it home to remember this fun afternoon.
Build-A-Bear
Build-A-Bear in El Paso offers the chance to build your stuffed animal. With multiple birthday packages, your child and their friend will be led in games and activities while their new furry friend is being sewn into creation. Then they can pick out what bear-sized clothes and accessories they'd like to bring home with them. What a great birthday party favor!
I Painted That!
For another painting opportunity, check out I Painted That! This studio offers private parties and guided sessions. They also can help you to create your wooden sign. Bring your child and their friends into an open studio where they can paint and create to their heart's content.
Game & Activity Birthday Parties
How about something a little more active? Some of the most fun places for birthday parties in El Paso include adventure parks, sports arenas, and kid-friendly salon experiences. There's even a Formula One Racing go-kart track! Bring your children and their friends into a day of super fun activities that will put this birthday party over the top. 
Zero to 60 Motor Speedway
The Zero to 60 Motor Speedway is one of the most fun places for birthday parties in El Paso. Please note that this activity is for children 11+ years of age. Bring your child and their friends to an afternoon of supervised racing. The center will provide party planning help and you'll have access to a private event room for presents, cake, and snacks. Strap in a get ready for some fantastic go-karting.
Urban Air Adventure Park
Urban Air Adventure Park offers all-inclusive indoor fun! With numerous party packages, you and your party will get the run of the place for two hours' worth of exploration. Check out the many indoor attractions including laser tag, bumper cars, ropes courses, climbing walls, trampolines, and the indoor playground! Birthday party bookings also include tablecloths and utensils for snacking and water bottles for your intrepid adventurers.
Bob-O's
Bob-O's is "El Paso's Place to Play." This venue includes an arcade center, laser tag, golf, go-karts, bumper boats, and even a ridable train! Different party packages can help to get your party planning started. All the birthday packages include pizza, a helpful party host, and the tables, tablecloths, and utensils needed to enjoy your pizza, snacks, and birthday cake!
Ally B Gator's House of Bounce
Ally B Gator's House of Bounce is a phenomenal way to spend a birthday! This inflatable indoor adventure park houses a 60-foot tall inflatable obstacle course, a giant pirate ship, and a huge slide. There's room for younger children as well as guided play areas. With a cafe that sells pizza, hotdogs, and many other snacks, all you'll need to bring is yourselves and the cake! All participants should wear non-slip socks for jumping.
The El Paso Hockey Association
What about some ice skating? The El Paso Hockey Association rents out its rink for birthday parties. Party rentals include seating and tables for cake and snacks and you can bring your drinks and food to share. Strap on your child's skates and let them have a chilly yet exciting birthday party skating the day away with their friends.
Adventure Zone
For another indoor fun park, Adventure Zone offers different party packages that include access to indoor attractions. Not to mention, their newest attraction is a cool escape room. Bring your child and their friends to an afternoon of puzzle solving, gaming, golfing, or the bumper boats in the splash zone. There's truly something for everyone here.
Totally Spoiled
For a slightly less active but still entertaining birthday event, check out Totally Spoiled. This child-friendly spa experience offers group parties for your child and all their friends. They have different party packages depending on what your kiddo wants for their day. Services include:
Blowouts and hairstyling.
Fun makeup application.
Chocolate facials!
Manicures and pedicures.
Educational Birthday Parties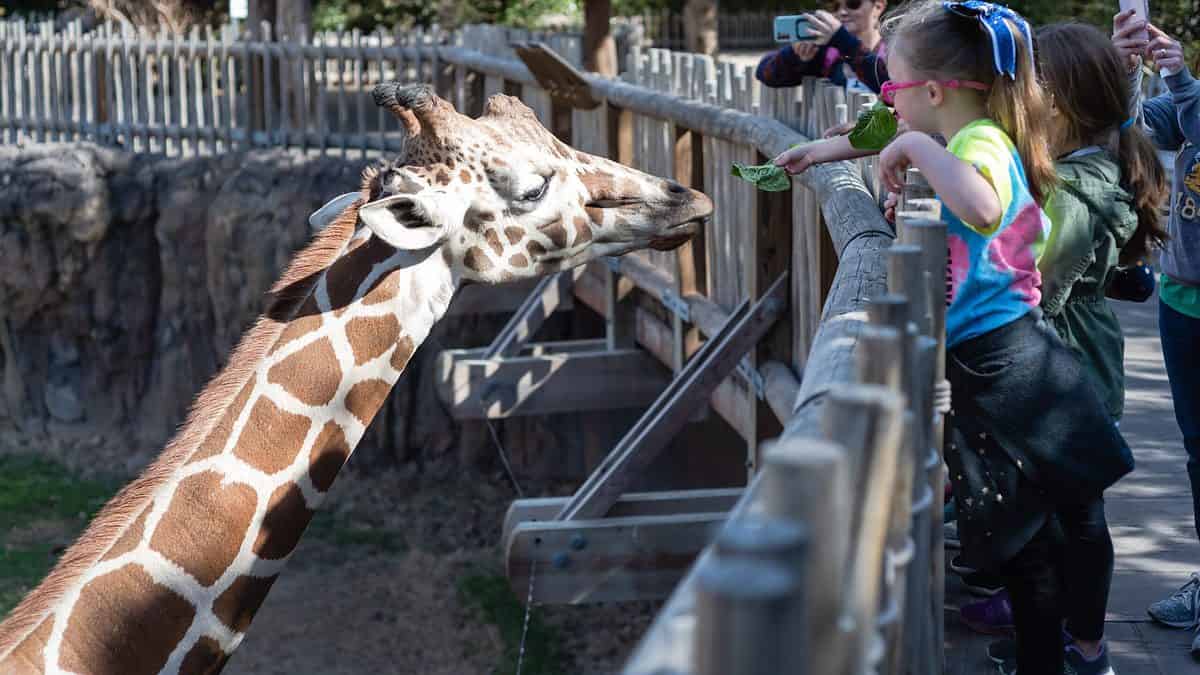 El Paso has some cool centers for learning including hands-on educational playgrounds, the brand-new children's museum, and a pretty phenomenal zoo. All of these venues host guided birthday parties that combine the joy of learning with the fun of sharing the experience. Keep on reading to find out more about these great options for educational birthday parties.
El Paso Zoo
The El Paso Zoo is worth visiting in general, but birthday parties here are next level! Have your party at this wildlife center either during business hours or even after the zoo is technically closed! With both indoor and outdoor venues for celebrating, kid's party packages include decorations and catered food. Let your party run wild on the tree house playground or the zoo train. And you can even interact with some of the friendlier zoo animals as part of the Animal Encounter attraction. This is sure to be a birthday party to remember!
Tiny Xplorers
Tiny Xplorers is an interactive indoor playground that is geared toward education! From guided to independent play activities, this center offers birthday parties that range from private to semi-private. You'll have access to the space for 2.5 hours as well as a private party room for snacks, drinks, cake, and presents. With the help of a party host, your child, and their friends will participate in fun activities that integrate science, technology, engineering, the arts, and mathematics. There's no reason that fun and learning can't go hand in hand, and what is a better day to learn something new than on your birthday?
La Nube
La Nube is the newly opened Children's center! There are nine different themed learning experiences within this four-story structure. Everyone at your party is sure to be amazed and delighted at this wonderful chance to learn and play. Themed experiences include:
Big Sky
Anything's Possible Climber
Desert Bloom
Follow Your Instincts
Fly High
Puzzle It
Flow
Making Waves
Challenge It
Insights Science Discovery
And finally, for a more mobile learning experience, look no further than Insights Science Discovery. What used to be the Insights El Paso Science Center is now a traveling educational center that brings the wonders of science, technology, engineering, the arts, and mathematics right to your door. For birthday parties they offer the Mad Scientist birthday party package and the STEM birthday party package. Both packages include hands-on activities, demonstrations, and craft opportunities. Some of the themes include the use of electric circuits to make art, different chemistry activities, rocket launch workshops, and even robot creation and coding.