While this happening city is known for a lot of things, there are also a lot of fun places for birthday parties in Las Vegas! That's right! Las Vegas has its fair share of sights to see and activities to do, with many of them fitting perfectly for birthday party venues. Whether your kid is looking for family fun, educational fun or some physical, outdoorsy fun – Las Vegas is the place to go. Check out some of the best options for fun places to host your next child's birthday party.
Educational Birthday Fun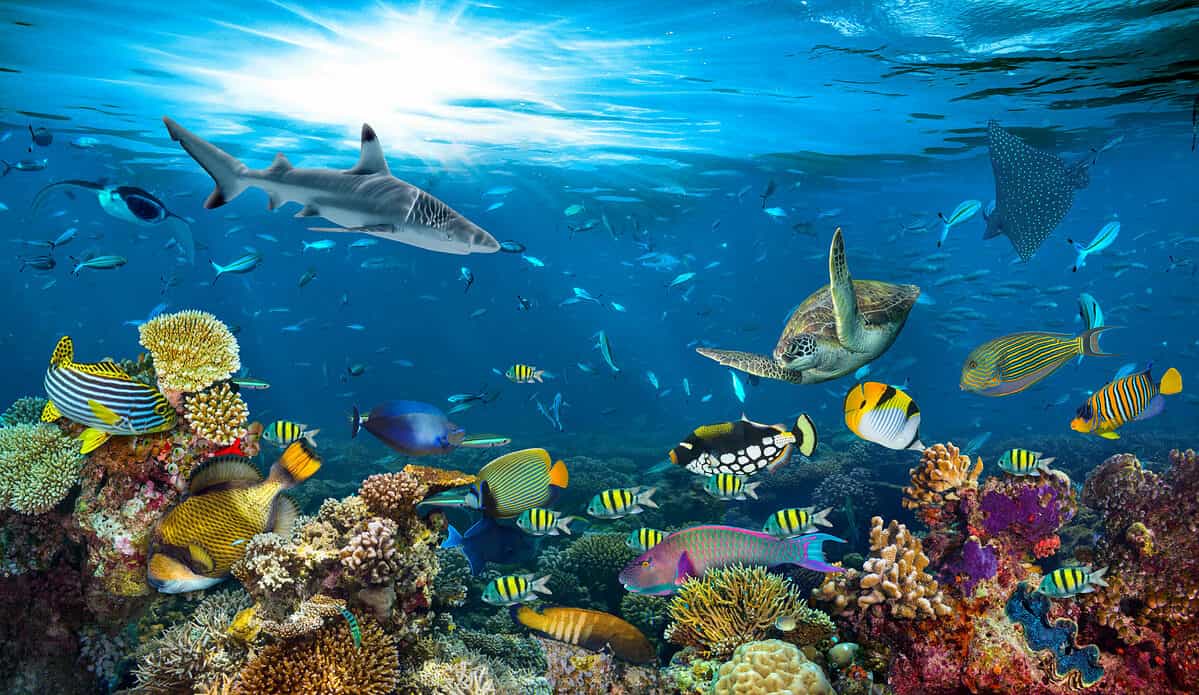 Sometimes there's nothing better than turning a birthday party into a cool learning experience. From aquariums to museums, bring along your friends and their parents! All of you can spend the afternoon exploring new parts of the fun that Las Vegas has to offer. And once that's done, take the time for cake
Shark Reef Aquarium is a fantastic underwater exhibit that your child and their friends are sure to enjoy. Home to over 2,000 species of animals as well as some sharks you don't typically see anywhere outside of the wild (via Mandalay Bay Resort). Explore the museum with the help of a guide and look into the add-on activities like feeding sting rays, or feeding actual sharks!
The Discovery Children's Museum is one of the best fun places for birthday parties in Las Vegas. Party reservations include access to the museum for the whole day, a private party room for two hours and a personal party host to help out. The museum will also supply party decorations, water, ice-cream cups and 1/4 sheet cake or mini cupcakes from a local bakery as well as some unique personalizations for the birthday kid. Make this museum experience one to truly remember by hosting your next birthday here.
Code Ninjas offers a hands-on birthday coding experience! Help your child and their friends to learn a new skill through the creation of their own video games! They will also be able to play pre-existing games during this party. There's also the chance to create and experiment with coded robotics as well as play STEM related games. Decorations, food and refreshments can be provided upon request and this venue will work with you to plan a super fun learning birthday!
Entertaining Birthday Fun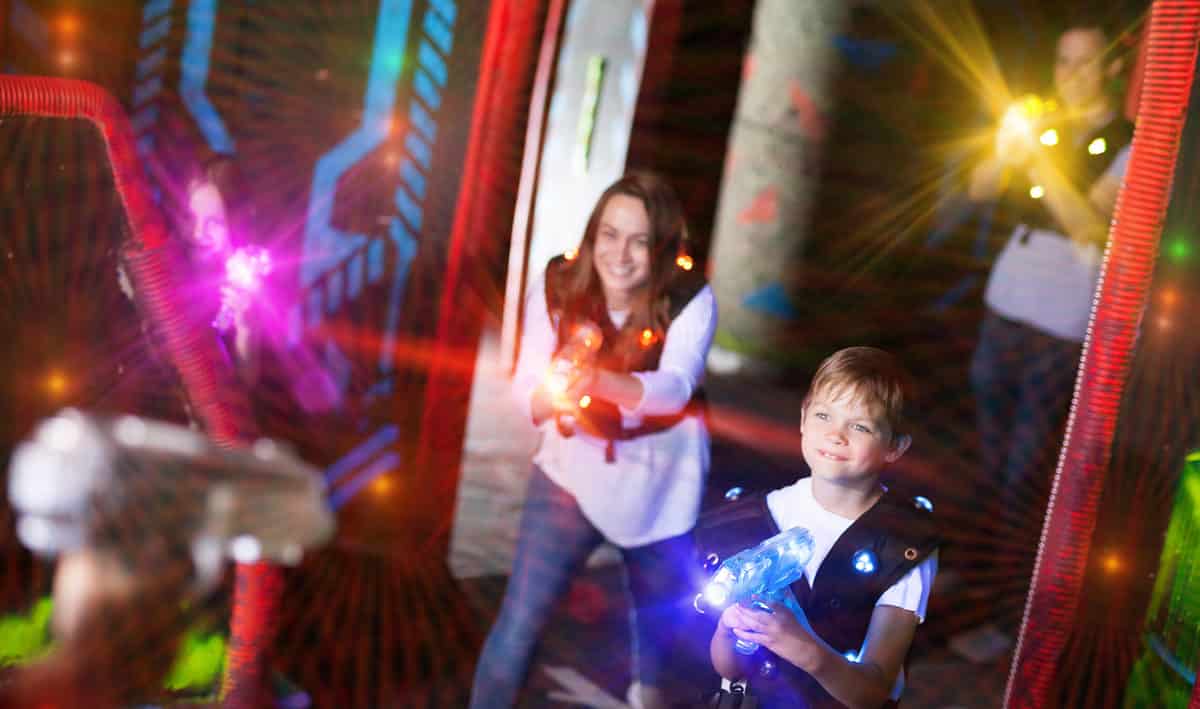 What about some games? Mini Golf? Laser Tag, anyone? Las Vegas brings the best with cool escape room opportunities as well as lots of amusement parks and venues within their biggest hotels. Walk down the strip past the Eiffel Tower and find cool things to do for an afternoon of birthday fun!
At Battle Blast Laser Tag, you have your choice of booking an Ultimate Birthday Party or a Super Kids Birthday Party. Each comes with their own package of activities, but both include laser tag games, access to the arcade, and a dedicated party host in a private party room. Bring your friends and let the fun and games begin.
The King Family Fun Center offers so many opportunities for birthday fun. Whether it's rollerskating, mini golf or more fun in the arcade – be sure to check out their reservation options for your upcoming party plans.
Check out Sky Zone, where your kid and their friends will have full access to the many trampolines within the park as well as the obstacle course. There are also dodgeball courts and a climbing wall. Party reservations include a private party room that's yours for an hour as well as a dedicated party host. Sky Zone will set up and clean up after your party is done and supply plates, utensils, and napkins. Every guest will also receive a pair of SkySocks, perfect for trampolining.
You may have heard of the AdventureDome, an indoor amusement park in Las Vegas's famous CircusCircus Las Vegas. With rides available for every kind of rider, you can reserve a party there today! Your kid will have a fantastic time at one of the most fun places for birthday parties in Las Vegas.
Creative Birthday Fun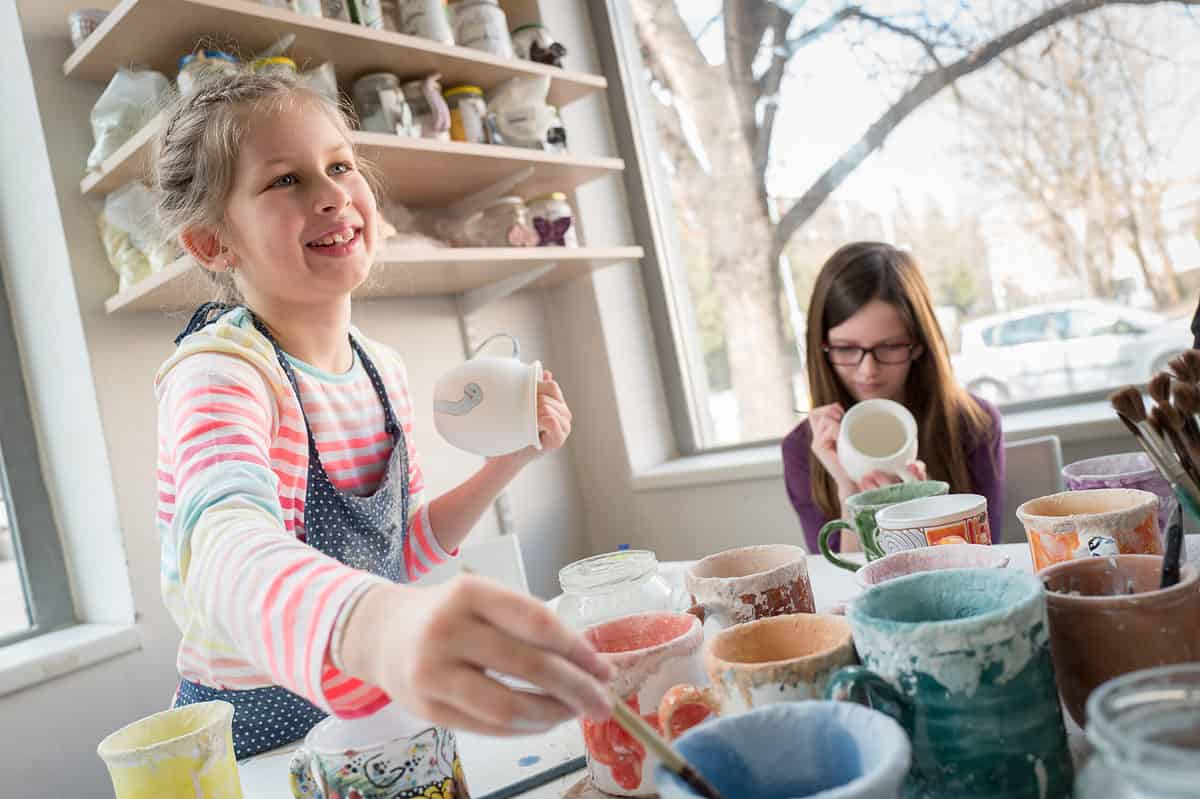 Who doesn't enjoy leaving a birthday party with a little memento in hand? Crafting birthday parties can be so great because not only are you building memories together, you're actually building something! Whether it's painting, pottery or even slime creation – bring all your friends together for an afternoon of imagination and creativity.
Color Me Mine is a great activity that combines ceramics and pottery painting. Bring your friends to your birthday at the studio and you can each pick out a ceramic piece to paint. It will be fired and returned to you within the week. What a great opportunity to get everyone engaged and creating together for a memorable birthday! They offer open studio parties or private parties, guided help and many pottery pieces to choose from for your next birthday party.
Slimy Good Time offers the chance for your kid and their friends to create their own slime! Customize your slime with colors and textures, charms, glitters and smells. Everyone will leave with a fun new thing to play with and some birthday memories to boot!
Paint and Party Studio parties are a guided painting opportunity. What a great place to have a party for those more artistically inclined! Anyone can paint and follow the step-by-step directions with the provided supplies. They'll even set-up and break down the after-party mess so all you need to do is show up, paint, and return home with your new masterpiece!
Active Birthday Fun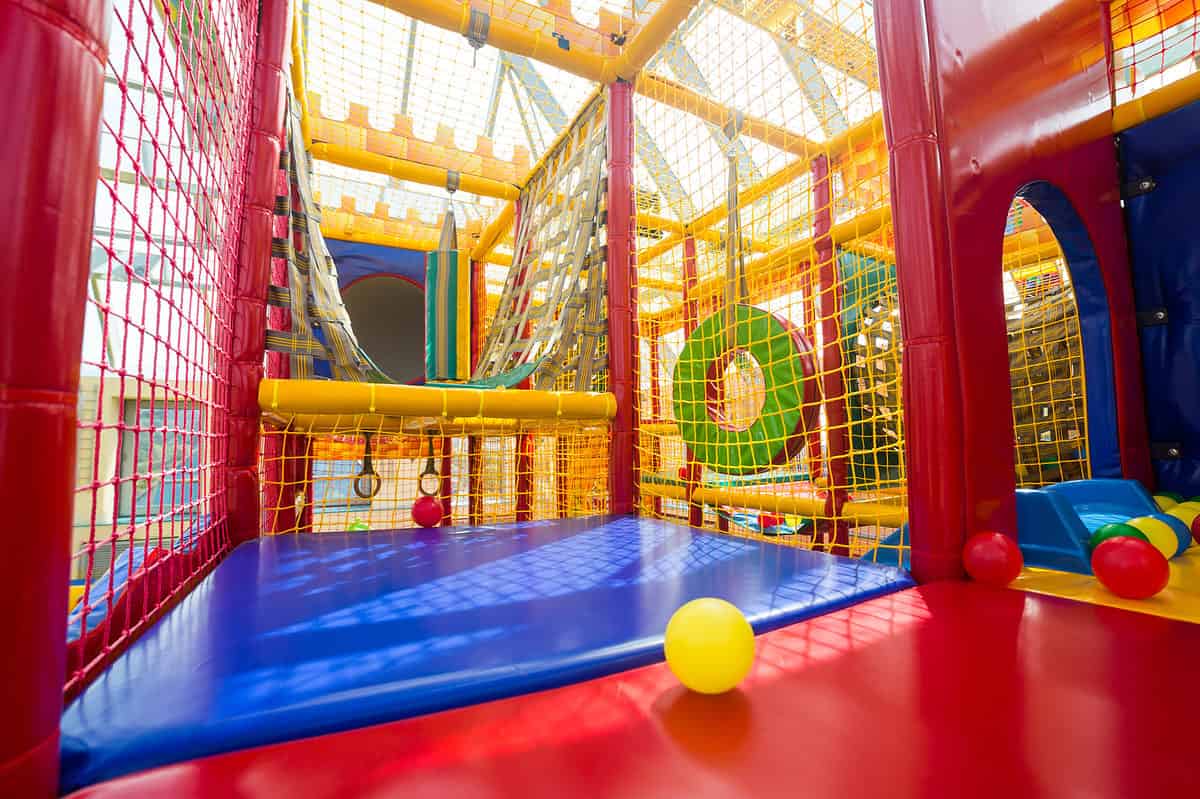 And when all else fails, running around, climbing and even swimming with your friends can be the best way to enjoy a birthday party. Check out these fun opportunities for physical exercise, within the Las Vegas city limits.
Have your next party at The Climbing Refuge. Booking a party means your kids and their friends will enjoy guided access to the many levels of climbing walls, as well as fun games and activities. Use the private party room for your cake and present time!
For an indoor party space that Is geared more towards children 6 and under, check out Kinderland Cafe. This indoor playground is interactive and accessible, with space for parents to supervise too. For birthday parties they offer set up and breakdown, full use of the space, complimentary juice boxes, soda, and water.
For a very fun, unique birthday experience, try booking your next party with Aqua Mermaid. During this birthday experience, your kid and their friends will have a 1-hour lesson with a mermaid instructor on how to swim with tails. Play fun games, use your imagination, and get some energy out through swimming. Accessibility to a pool is required and your child should be a confident swimmer, but this is definitely a birthday party activity to remember!
Up Next:
The image featured at the top of this post is ©oneinchpunch/Shutterstock.com.