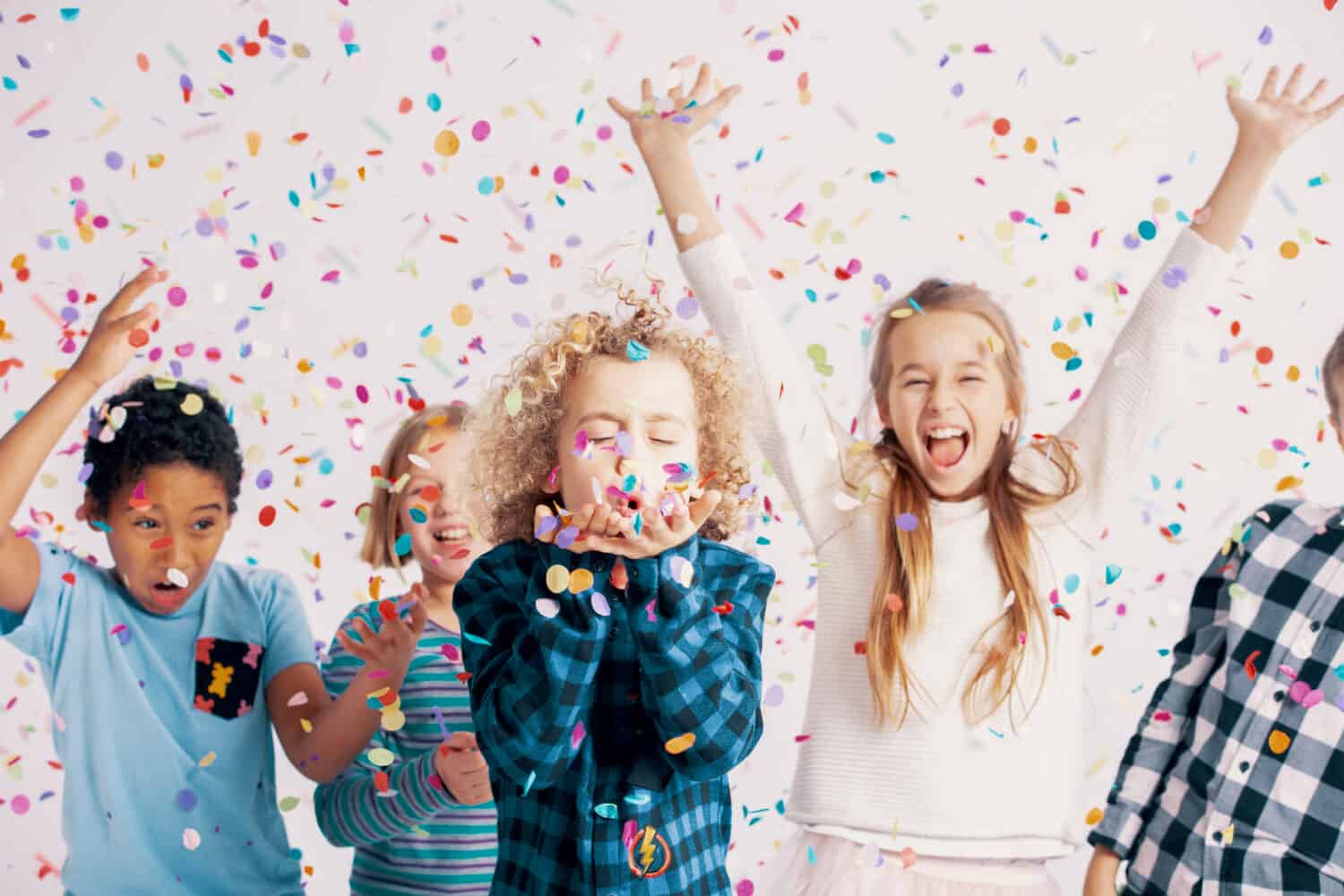 It's birthday time, and your a ready to plan your child's birthday. There are so many fun options; you may find it difficult to choose the best place to throw a party. If you are in the Baltimore area, then you are in luck because we have a list of fun places for birthday parties in Baltimore to help you find the perfect party venue for your child's next birthday.
1. Wonderfly Arena
Wonderfly Arena has two locations to choose from for your next birthday party. Kids will love the games like bubble ball, arrow tag, glow dodgeball, ping pong, giant table games, and more. They make party planning easy with a private party space with a host, access to all the games, glow lighting, and more. Parents are welcome to bring in a cake and outside food for party guests. This is an excellent choice for a kid's birthday party.
2. Next Level Gaming
Are you looking for mobile gaming and entertainment service? The Next Level Gaming is an excellent choice for your birthday party needs. The game truck has seating for 32 to play games simultaneously. They also offer laser tag set up; they bring all of the equipment and set it up; all parents need to do is provide a backyard or outdoor space. If that wasn't enough, they also have virtual reality games to provide a genuinely out-of-this-world experience for kids eight and up. It's easy they bring the party to you.
3. Port Discovery Children's Museum
Port Discovery Children's Museum is the place to learn and explore. The interactive museum provides hands-on fun to help kids discover their creative side. Planning a birthday party here is simple. They handle the setup, and your party guests get to explore three floors of interactive activities and more. The party planners have a setup for the under-five crowd and another setup for the 6-10 crowd with a scavenger hunt. It really is a unique birthday party place.
4. Monster Mini Golf
What is better than mini golf? Well. Monster Mini Golf, of course. Mini golf surrounded by monsters and goblins makes the game even better. But mini golf isn't all they have here. They also have laser tag, a laser maze, and an arcade. Party guests will keep busy at a birthday party at Mini Monster Golf. The parties are hosted in the private Haunted Mansion rooms with access to games and interactive play. Your birthday kid will have a blast with their friends at Monster Mini Golf because it's one of the fun places for birthday parties in Baltimore.
5. Eco Adventures
Eco Adventures is an education eco-park that offers birthday parties. At this park, they have several options for parents to choose from. The adventures include the sounds of the dark rainforest, the bright Northern Lights, and an Underwater Discovery Room. Birthday guests can hold a snake, mingle with a live alligator, let a tarantula crawl on them, or hold a furry friend. This eco-park has it all. They even have a birthday party option that they bring to you. So they pack up the fun and bring the party to your place. This is a great way to celebrate a birthday.
6. Artsy Partsy
Do you have a budding artist in the home? Why not celebrate their next birthday at Artsy Partsy where they can have a creative art theme birthday party? The experienced artists at arty partsy plan a private lesson with an art project for everyone to do. They provide the supplies, and you bring the kids. They can even come to you if you prefer not to have it in their studio. This place has something for everyone, from painting to ceramics to puffy textile paint to mixed media and sewing projects. This really is one of the fun places for birthday parties in Baltimore.
7. Hawks Hollow Farm
Hawks Hollow Farm has pony parties for a birthday party to remember. The farm hosts parties that include two horses, two miniatures, plus their handlers. Kids can ride the ponies. They provide helmets and are fully insured. Parents can bring in their own food or use the grill for a small fee. The farm has two party areas, one covered and one uncovered, so no matter what mother nature decides to do on a special day, the party can still go on. Plus, the farm has other furry creatures like rabbits, goats, sheep, mini pigs, and even chickens for kids to get a full petting zoo experience.
8. Terrapin Adventures
Terrapin Adventures is an adventure park with a zipline, ropes course, climbing tower, and giant swing for an extraordinary adventure. They have summer camps, team-building courses, and birthday parties. And the facility provides the gear, expertise, and guide to make sure you have the best birthday party ever. They offer different party packages for kids starting at age five and up. Some activities are based on weight and height, and participants must be at least eight years old. Adventure is waiting for you and your birthday kid to come and enjoy all the fun at this adventure park.
9. Skateland North Point
Do you have a skater boy or girl looking to celebrate a birthday? Then come to Skateland North Point to roller skate with the birthday person. At Skateland, birthday parties are their specialty. They have a full skating ring for guests to spin around the rink. Their party packages include skate rental, pizza, soda, and more. They even have a fully stocked snack bar where hungry skaters can take a break. This is an amazing place to have an all-ages birthday party.
10. Pink Door Day Spa
Do you have a little princess that needs some birthday pampering? Then, check out Pink Door Day Spa. The spa has birthday packages for your little princess and her friends to have a royal good time at their facility. They have different birthday packages that include a mani-pedi, hand massages, jewelry making, yoga, cupcakes, and tea for a special birthday celebration.
11. Clark's Elioak Farm
Clark's Elioak Farm has a petting zoo, an enchanted forest, a fairy forest, and more. Partygoers get a guided tour of the facility, a hay ride, and the opportunity to ride ponies and play in the enchanted maze. Parents bring food and snacks, and the farm provides entertainment to keep kids busy. If you have a young animal lover, this is a wonderful place to celebrate them on their special day.
12. Pirate Adventures on the Chesapeake
Pirate Adventures on the Chesapeake brings out the adventure in kids and adults alike. The pirates set sail for a 75-minute cruise in the harbor, and the entertainment is on board. From pirate activities to games, the Pirate on the Chesapeake knows how to have fun and make a birthday splash for your kiddo. After the cruise, they provide a party spot on land for the birthday fun to continue. They have several birthday packages to choose from to make sure there is one to fit your time frame and budget. The cruise sets sail from Annapolis, just an hour's drive from Baltimore, but it's worth it to get to live like a pirate for the day.
13. Full Moon Farm
Full Moon Farm is a full-care horse facility that offers riding lessons, summer camps, and birthday parties for horse lovers. Your party guests don't have to be expert equestrians to enjoy the fun. They invite beginners to ride horses in a safe environment with expert handlers. The farm is a one-hour drive from Baltimore, but it's well worth the drive for the special birthday kid that adores horses. Birthday parties include riding and a craft project for kids to enjoy. Parents must bring their own food, and the hosts will provide a picnic area to celebrate.
14. Urban Air Adventure Park
Urban Air Adventure Park is an exciting trampoline park where kids can play, jump, flip, spin, and have crazy fun. This is a fun park on a normal day, but they ramp it up on a birthday with lots of fun activities. Their birthday parties include access to the trampolines, a table for cake, water bottles, grippy socks, pizza, party hosts, and games. They even have the option for a glow party for extra fun. Your birthday kiddo and friends will tire themselves out jumping, and parents can relax knowing the facility is in charge of clean up.