Birthday parties can be stressful for parents, but they don't have to be. Organizing a birthday party and coming up with birthday party ideas takes time and planning. The key to creating a special celebration is to plan ahead and consider the child's interests, the size of the party, and the budget before getting started. Luckily for parents in Washington State, there are a lot of fun places for birthday parties in Washington for kids of every age and interest.
Washington State is unique, with many fun attractions and natural beauty. It has beaches, islands, deserts, an international border, and even a rainforest. While Seattle and the surrounding area are the most populated part of the state, with many exciting attractions, there are lots of fun places to have birthday parties, even if you aren't close to Seattle.
Here is a list of 10 fun places for birthday parties in Washington.
1. Woodland Park Zoo — Seattle, Washington
Woodland Park Zoo in Seattle is great for a birthday party. The zoo is home to many animals, from those local to the area, like brown bears and lynxes, to animals native to faraway places, like rhinoceros, tigers, orangutans, and hippos. The zoo has everyone's favorite animals.
Having a birthday party at the zoo is fun and educational. The zoo offers birthday parties at its Carousal Party Tea Room, and all the guests get free all-day admission to the zoo. They even offer catering, face painting, and unlimited carousel rides. Kids will love spending time at the zoo with their friends and family. What could be more exciting than a birthday party with lions and tigers and bears? Oh my.
2. iFLY Indoor SkyDiving — Seattle, Washington
Celebrate a birthday from age 3 to 103 by indoor skydiving. iFLY provides equipment and training so you can celebrate in style. They have a few different flight packages for anywhere between six to 12 guests lasting around three hours. Parties start with a flight class to explain how it works. Then, guests get to suit up and experience skydiving without the whole jumping out of a plane part. After everyone has had some flight time, it's time to move to the party room for cake and presents. Having a birthday party at iFLY is fun for the whole family.
3. Outer Space Galactic Indoor Playground — Seattle, Washington
Take your kids on a trip to outer space in the Outer Space Galactic Indoor Playground. This indoor playground has it all. It boasts lots of space to run around and explore the space-themed playground. The interactive playground is designed for children ages 3-12. They host birthday parties, and you can rent out the whole place just for your kids and their friends.
4. Emerald City Pirates — Seattle, Washington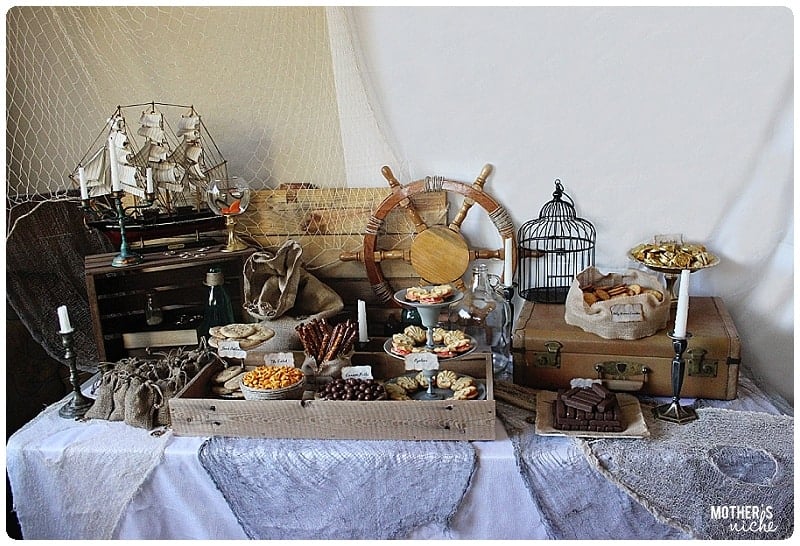 Does your special birthday person love pirates? Then take them on a pirate ship cruise for their birthday. Emerald City Pirates offers pirate ship cruises for birthdays and other celebrations. Spend the day with your family and a family of pirates on a family treasure cruise private charter. The pirate ship, The Queen Anne's Revenge, has space for 47 little pirates. The cruise is an interactive pirate experience in the waters of Lake Union. Playing pirates is a fantastic way to spend a special birthday. As birthday parties in Washington go, kids will love getting to play on the ship and meet the captain.
5. High Trek Chelan Ropes Course and Ziplines — Chelan, Washington
Let your birthday kid tackle the action and have fun at High Trek Chelan Ropes Course and Ziplines. This is the perfect place for adventurous kids to learn about teamwork and have an exciting birthday celebration. Your child must be 7 years old to partake in the ropes course and ziplines. The High Trek challenge courses are for everyone. You don't have to have any special skills, just the desire to try something new. The ropes course has three different skill levels so that kids can move at their own pace. And when they are worn out from the ropes course, it's time to zip around above the Chelan Forest and Lake Chelan. Your wild child will love to spend their birthday here.
6. Game Farm on the Olympic Peninsula — Sequim, Washington
The drive-through Olympic Game Farm opened in the 1950s to house animal actors for Walt Disney Studios, and in 1972, it opened to the public for driving and walking tours. The game farm has game animals, and you can feed them bread sold at the farm. While they don't have specific spaces for birthday parties, you can load up a van or RV with friends and family and spend the afternoon animal-watching. It is a great way to spend time with friends and family and learn about animals and wildlife. The game has bison, bears, tigers, zebras, and other animals. A few of the animals have been in recent films, but most are retired from acting. A drive-through tour is perfect if you're looking for a low-key way to celebrate a birthday.
If you have a little one obsessed with kangaroos, then head to Arlington, Washington, to The Outback Kangaroo Farm. This petting zoo hosts groups of all sizes, and they love to lead kids around to meet the kangaroos, wallabies, wallaroos, emus, alpacas, and more.
7. Blue Zoo — Spokane, Washington
You might be surprised to find an aquarium in a landlocked city, but Blue Zoo in eastern Washington's largest city, Spokane, has a great interactive experience for children and adults. If your birthday person is mesmerized by the deep blue sea, plan a birthday party at Blue Zoo. Kids can touch and feed stingrays, reptiles, and birds at Blue Zoo. They offer birthday packages that include a scavenger hunt, a visit from a mermaid or pirate, and a party host to help put everything together.
8. T-Rex Adventure Land — Vancouver, Washington
Are you looking to celebrate a birthday in Jurassic Park? Well, T-Rex Adventureland is the next best thing. T-Rex Adventureland lets you throw a party with dinosaurs. This dinosaur-themed children's center has seven animatronic dinosaurs that are so life-like, your party guests will get an absolute thrill. Plus, there are four 9D virtual reality simulators for even more excitement. And to top off the birthday party, guests can take a ride on a T-Rex. This is the only dinosaur-themed event center in the Northwest, and it's perfect for kids of all ages to have fun with dinosaurs.
9. NorthWest Mobile Gaming — Kennewick, Washington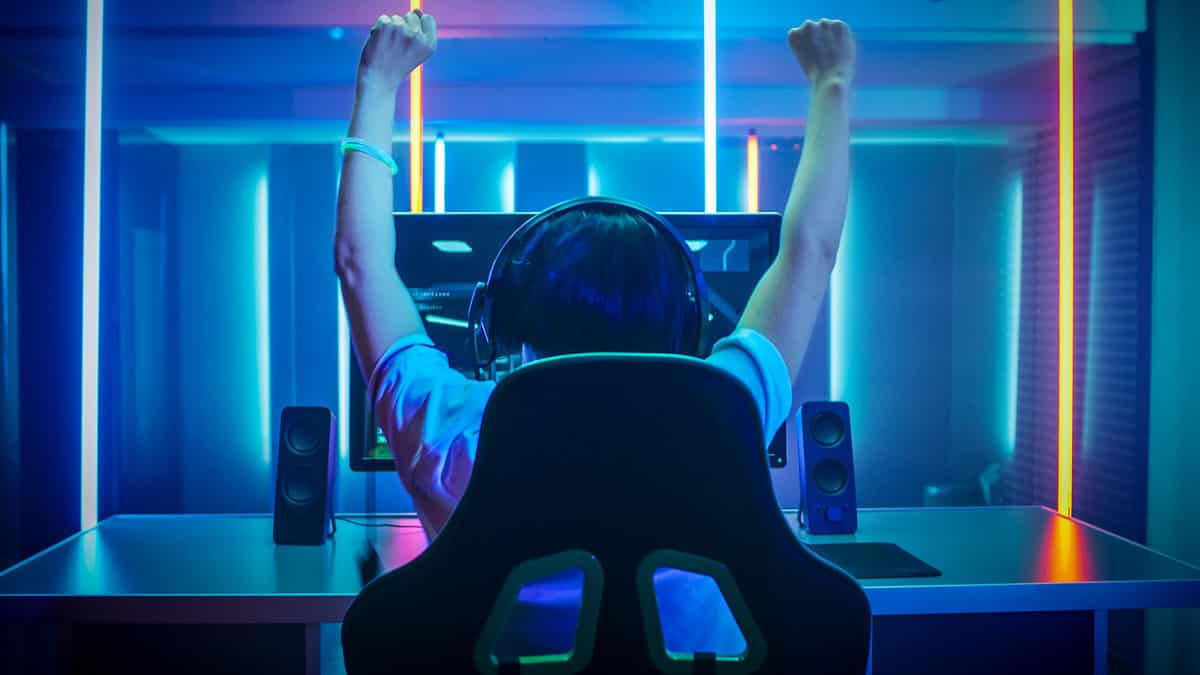 NorthWest Mobile Gaming out of Kennewick, Washington, is the ultimate gaming experience. Little and big gamers alike will love this immersive gaming experience. This self-contained luxury gaming theater on wheels travels to bring the fun to you. The mobile gaming unit has three 55" HD TVs for up to 12 players at a time. They have the latest games as well as classic games, so everyone will want to get in on the action for this mobile birthday party.
10. Mobius — Spokane, Washington
As a hands-on interactive discovery center, Mobius Discovery Center is part children's museum and part science center, with interesting exhibits that will spark curiosity in your little learners. The Mobius Discovery Center has hands-on skill-building activities and STEAM (Science, Technology, Engineering, Art, and Mathematics)-focused learning centers where kids can build, design, and play. They offer birthday parties in a private room with access to the entire center for the day. Celebrate a birthday and give the gift of falling in love with art and science at this unique learning center where imagination and creativity come together.
Washington State has no shortage of exciting places to celebrate birthdays. There are some amazing places for birthday parties in Washington State; from the coast to the mountains, you can find the perfect place for your celebration.
The image featured at the top of this post is ©Africa Studio/Shutterstock.com.