Big port cities like Seattle can have so many activities for visitors and locals alike. When birthdays roll around, there are lots of fun places for birthday parties in Seattle. From educational to creative, entertaining to physical – keep on reading to find out some of the best picks for your child's special day.
Creative Activities
If you're looking for a creative outlet to host a fun birthday party, there are many options throughout the boroughs of Seattle. Ceramics, painting, sewing, and slime – you name it, somewhere has it. Check out the many opportunities for artistic activities available to locals and visitors alike.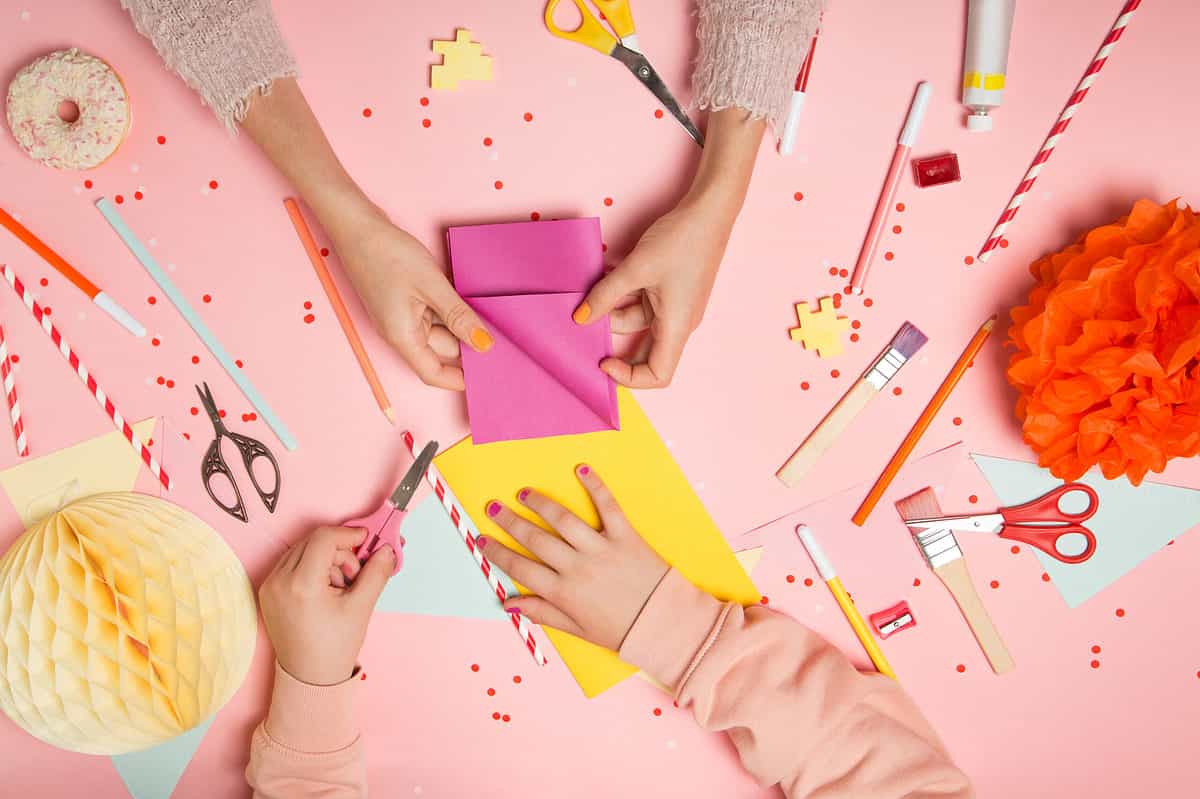 Roaring Mouse Creative Arts
The Seattle-based art studio Roaring Mouse Creative Arts is a great option for hosting a birthday party. With rooms available for reservation during the weekends, your party will get full access to the playroom and a specially-themed project. The theme options include:

"Out of This World" where children will create a celestial mobile, they can hang wherever they want.
"Treasure Boxes" where the kids will be creating their very own treasure boxes to keep special things safe.
"Superheroes" where each child will get to bring to life their superhero costume.
"Artists' Choice" where the party members will be able to create their canvas using collages and paints – recommended for older children.
"Mouse Play House" where kids have free rein to play and explore in the studio and try out various stations. This is an ideal activity theme for younger children.
Made to Sew Studio
For another creative venture, why not try out Made To Sew Studio? You'll get 3 hours to sew to your heart's content with guidance and all the supplies you need. They also offer mobile sewing parties, so you can work on a group project from the comfort of your home.
Seattle ReCreative
Seattle ReCreative offers party reservations in their Belltown Maker Space. You can pick an activity to work on using the recycled materials donated to the space. Recommended for ages 4+, each child will be able to take home some craft materials to continue creating.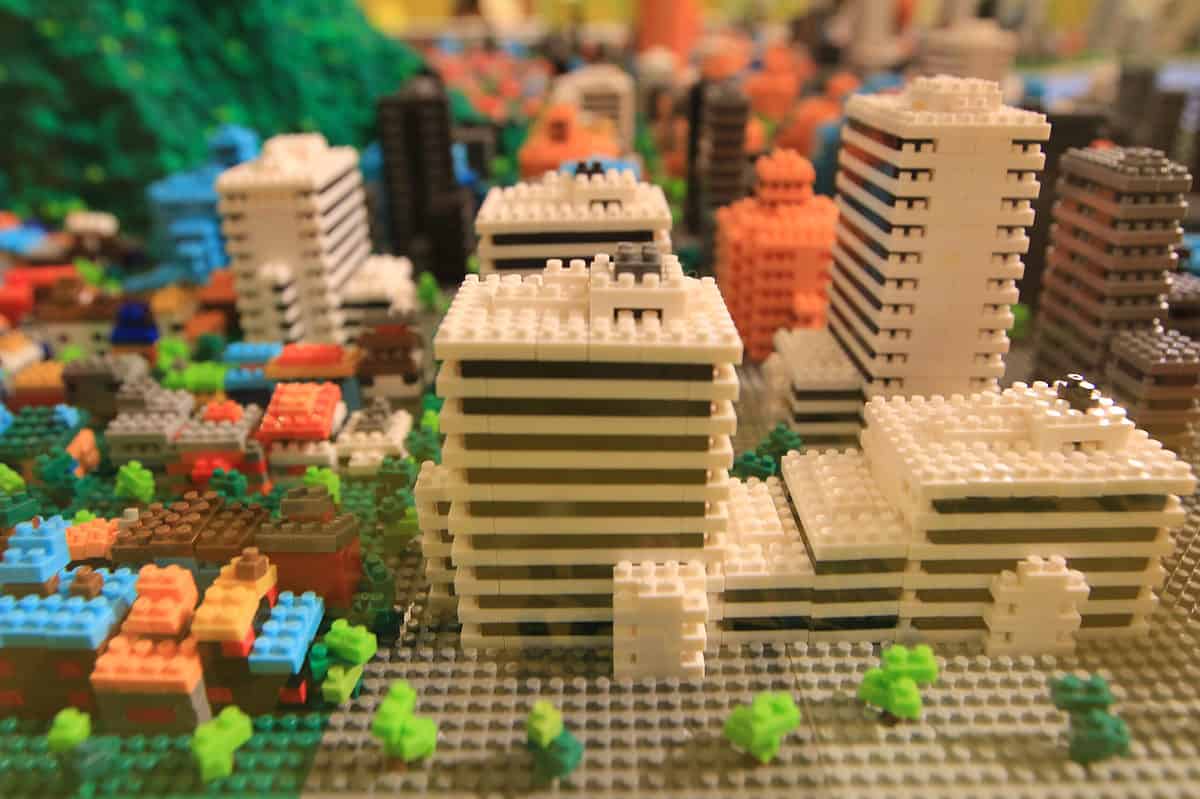 Wunderkind Seattle
What about some birthday buildings? Wunderkind Seattle offers the chance to build LEGOs at your very own LEGO party! Start strong with 60 minutes of a guided session of building before there's time for cake and snacks. You can also select the guided build option which allows for more specified LEGO building in a supervised setting. Any LEGO lovers are sure to have a great time.
Emerald City Fired Arts Studio and Gallery
For another crafting opportunity, check out Emerald City Fired Arts Studio and Gallery. Try your hand at pottery making, mosaic arts, glass fusion, and painting. Spend two dedicated hours working on the project of your choice, which will be glazed and fired within the week for your to remember this fun birthday by!
The Slime Factory
And finally, an activity that's a bit outside of the city, but one of the most fun places for birthday parties in (and around) Seattle! The Slime Factory in Bellevue, Washington offers a hands-on slime-making experience. Book your birthday party and let the kids enjoy full access to the Slime Factory. Create wild and wonderful slime species with different colors, smells, glitter, and beads, all available at The Slime Factory.
Physical Opportunities
Hoping for more physical opportunities when it comes to birthday fun? Look no further than some of the indoor gyms, private ice rinks, and play centers. There's even a skydiving simulation – how cool!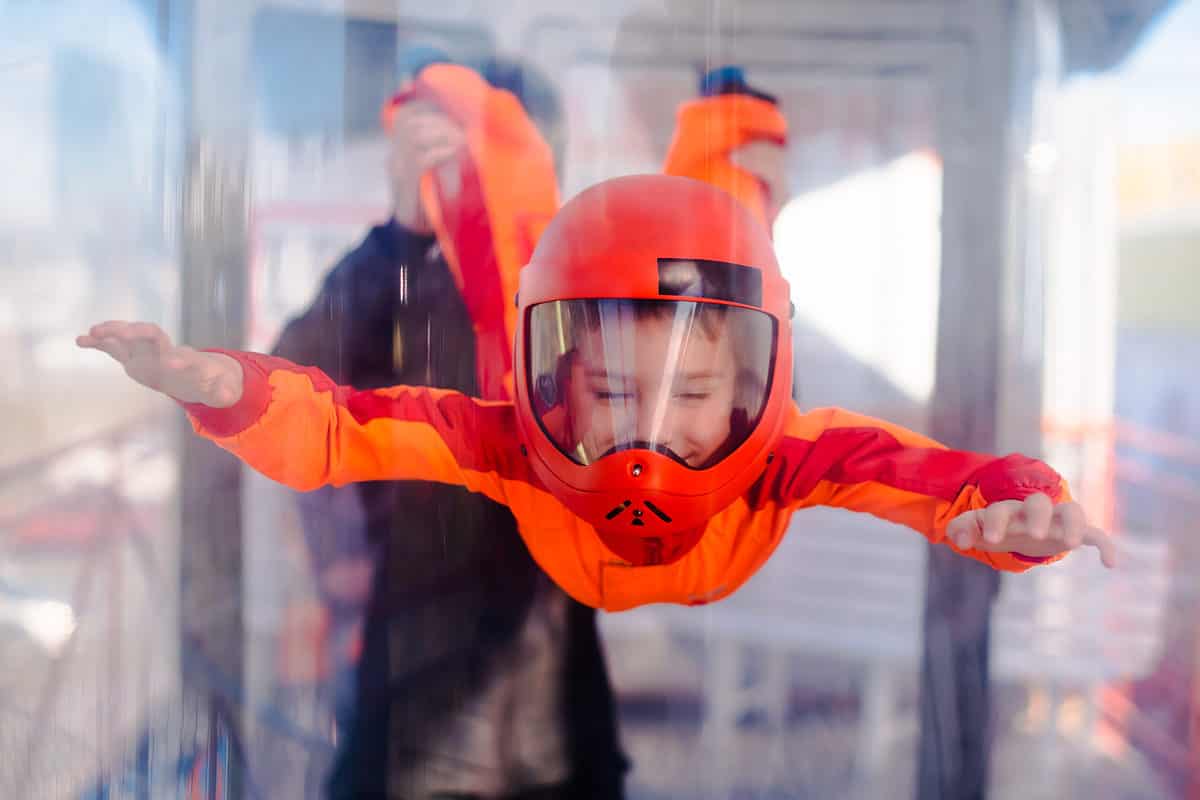 iFly Seattle
Did someone say indoor skydiving? iFly Seattle is one of the most fun places to host a birthday party in Seattle. Again, a bit outside of the city, but well worth the drive to host a party that everyone who might want to fly, will enjoy. Simply select your reservation and party number and iFly Seattle will take care of the set-up, the gear, and the clean-up. Why not let your kids fly for their next birthday party?
Catapult Adventure Park
Catapult Adventure Park offers another fantastic and fun opportunity for an active birthday party. Take advantage of the open space to play, climb the rock wall, complete the ropes course, or try out the zip line. Not to mention all the other activities and attractions available in the space. This is a birthday party option that will get everyone excited and playing – even the adults!
Seattle's Sno-King Ice Arena
How about some ice skating? Seattle's Sno-King Ice Arena is perfect for any size party. Party reservations include the cost of admission, skate rental, and a private room or the full arena, depending on your package selection. They'll also throw in a tablecloth, balloon bouquet, and goodie bags. Bring your balance and some cake for a memorable ice-skating birthday experience.
South Gate Roller Rink
If skating on solid ground is more your speed, check out South Gate Roller Rink. Bring your roller skating skills and your friends. Parties include admission and skate rental as well as two hours of the rink to yourselves. You can order pizza and soda and take part in the Full Tilt Ice Cream bars or the fruit bars.
Dizzy's Tumblebus
Check out this Seattle favorite, Dizzy's Tumblebus. Climb aboard the Tumblebus for an hour of tumbling games and fun with a teacher to lead the activities. After, each child will receive a t-shirt and a special gold medal for their accomplishments in tumbling.
The Play Date Sea
The Play Date Sea three-story structure offers endless fun. They have interactive dance floors, lots of space for imagination, and even a ball cannon activity! Plus there's room for parents to sit and a dining room area that's perfect for cake and present time. Get those wiggles out and then eat some cake with your friends!
Outer Space Seattle
Looking for an out-of-this-world party experience? Try the galactic playground at Outer Space Seattle. This custom-built, space-themed playground is great for small or larger parties. Everyone can use the playground and playrooms and you're in charge of set-up but they'll cover breakdown.
SANCA School of Acrobats and New Circus Arts
The SANCA School of Acrobatics and New Circus Arts is a unique place to host a birthday party. They offer circus parties and flying trapeze parties. Try out tumbling, trampoline, tight wire, juggling, aerial silks, or stationary trapeze, all with guidance and safety supervision. A circus can be for everybody, so why not have your next birthday be a day at the circus?
The Little Gym
The Little Gym is one of the most fun places for birthday parties in Seattle. Check out their birthday bash package which includes full access to the many activities in the facility, instructor-led games, and plenty of time for cake. And for parents, party set-up and breakdown are included in the party rental, one less thing on your plate!
Educational and Entertaining Options
And sometimes birthday parties are a great time to bring in educational or more entertainment-based ideas. Find ways to engage everyone in a space that provides stimulation, involved learning, and downright just plain fun! Bonus points to places that include the process of setting up and breaking down their party planning packages!
The Hands-on Museum
The Hands-on Museum in Seattle is a great way to bring learning into the fun of a birthday party. With your party reservation, you'll get 1.5 hours either indoors or outdoors to explore and play in the museum galleries. A museum gift bag for the birthday kiddo, digital invitations, parking near the event, and help with the party set up. Check out the many fun opportunities at The Hands-on Museum where curiosity, creativity, and critical thinking are valued and encouraged.
The Seattle Children's Museum
The Seattle Children's Museum also offers an immersive birthday party experience, making it another one of the fun places for birthday parties in Seattle. Party reservations include exploration of all the current exhibits, 1 hour and 30 minutes in one of the special party rooms and the museum will supply cake plates and utensils as well as after-party cleanup. Spend the day taking full advantage of all the Children's Museum has to offer!
The Burke Museum
The Burke Museum offers Dino-themed parties! Check out some of the beautiful exhibits that showcase the beauty of the natural world and unique cultural collections.
The Museum of Flight
The Museum of Flight is one of Seattle's most famous attractions. For any young fans of airplanes, The Museum of Flight is a wonderful opportunity to experience airplanes firsthand. Reserve the Flight Zone for your next birthday party where you can sit in the cockpit of a genuine Rotorway Scorpion helicopter, Thorp T-18 homebuilt aircraft, and a P-47D replica. There are also immersive activities that simulate blasting off into space and a mission control center. Bring your friends and some cake and check out this space for one of the most fun places for a birthday party in Seattle.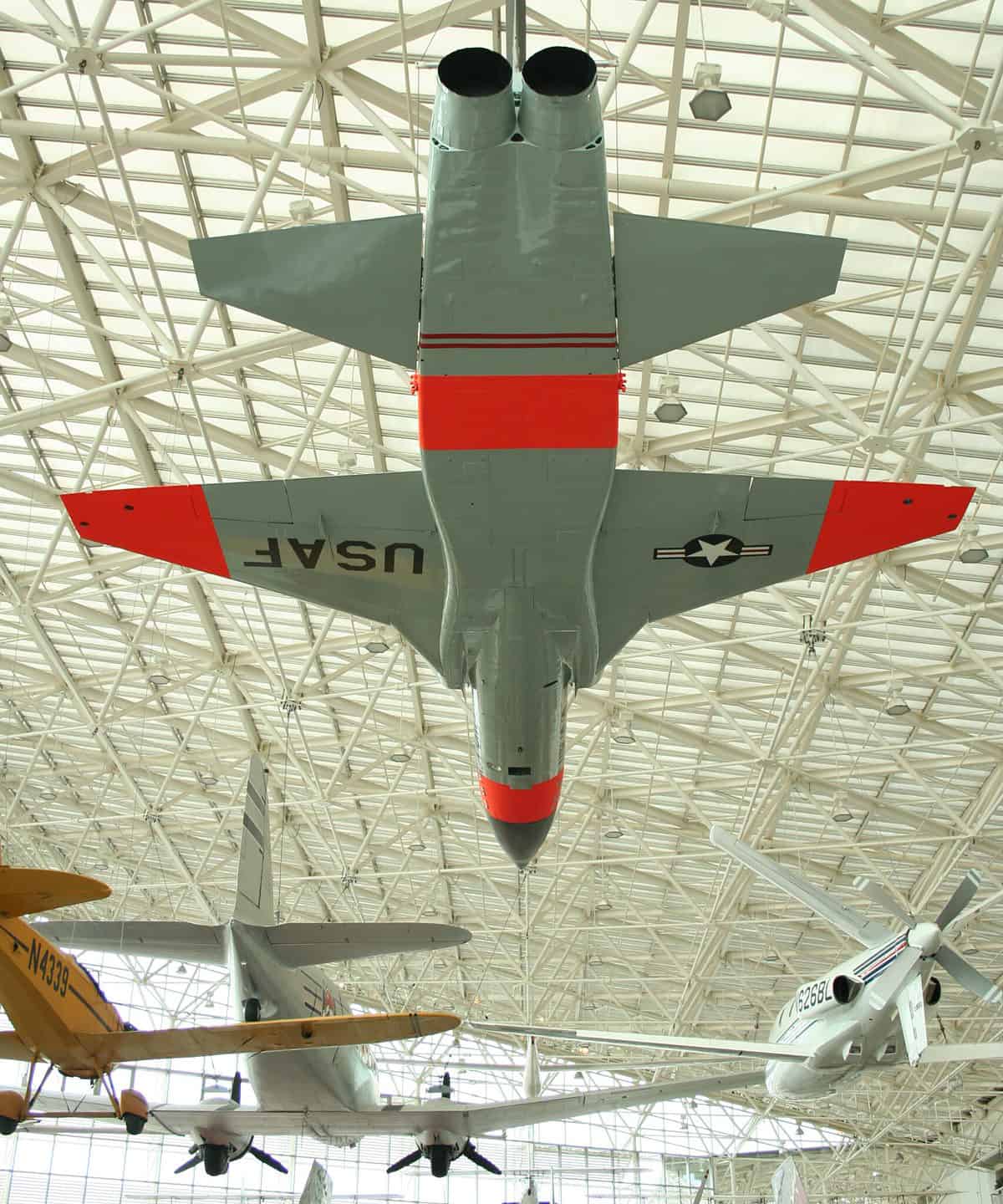 The image featured at the top of this post is ©SCStock/Shutterstock.com.