Birthdays are for celebrating. Life is beautiful, and celebrating another trip around the sun is so special it deserves a party. If you are looking for fun places for birthday parties in San Diego, we have a list of some of the best places to celebrate another year. Whether your child is into animals, space, science, skating, or being creative, we have something on the list for everybody.
1. Helen Woodward Animal Center
Come celebrate a birthday at Helen Woodward Animal Center. The Animal Center is a non-profit, no-kill animal center located on 12 acres. The Center has all kinds of animals to celebrate the birthday child. They offer several different birthday packages, which include the use of a covered outdoor area, hands-on animal interactions that the birthday person gets to choose from, animal-themed games, and activities. Each birthday group has a party pro that will take them through the facility and organize all of the animal interactions. This is a great place to celebrate a birthday for all animal lovers. And the party fee goes to a great cause keeping the animal center a safe place for learning about animals.
2. Birch Aquarium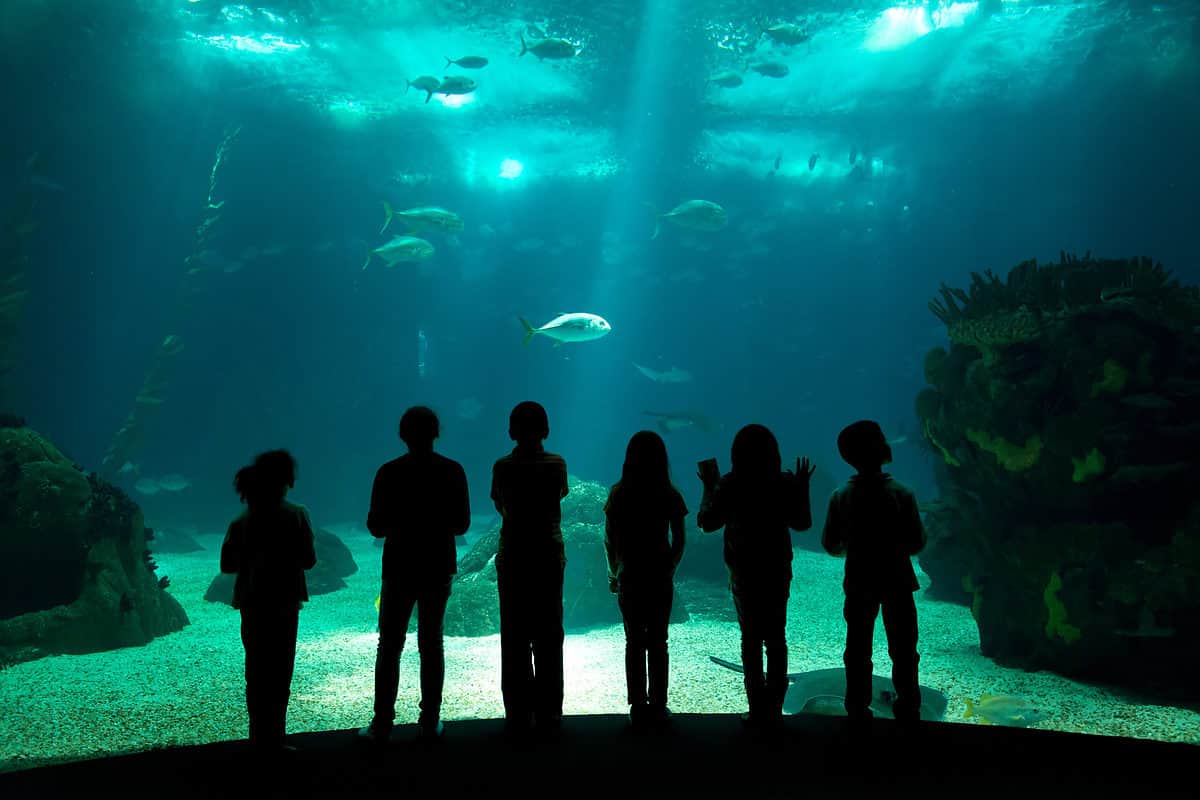 If your birthday child is obsessed with the creatures in the deep blue sea, then a birthday party at Birch Aquarium is the perfect spot. Birch Aquarium at Scripps is part of the Scripps Institution of Oceanography at UC San Diego. High on a bluff above the Pacific Ocean, the aquarium has more than 60 habitats of fishes and invertebrates. They have several options for celebrating a birthday or a special event. Partygoers will love the unique look into the sea and the beings that live there. If you are looking for an intriguing and educational birthday spot, this is it.
3. The San Diego Air and Space Museum
If you're looking for a unique place to celebrate a birthday for a child 3-12, then check out The San Diego Air and Space Museum. They offer a birthday package that includes a birthday host, hands-on activities, hands-on museum exploration, and tables and chairs set up. This is a great place for a science and space-loving child to celebrate another year around the sun.
4. Plunge San Diego
If you are looking for a pool party in San Diego, then look no further than Plunge San Diego. This pool is the biggest pool in Southern California. With plenty of space for a swim lane, an obstacle course, and other pool fun. You can choose from different birthday packages so you can celebrate the way you want to. This state-of-the-art pool has everything you need to have a swimmingly good time.
5. Skate World San Diego
Do you have a skater boy or girl ready to celebrate a birthday? Then head on over the Skate World San Diego for an exciting birthday party experience. The folks at Skate World San Diego make birthday parties easy for parents. The skilled staff takes care of everything; parents just need to bring a cake and the birthday guests to get their party started.
6. San Diego Children's Discovery Museum
San Diego Children's Discovery Museum is not only a place to explore, imagine and experiment but also a place to have a fun birthday party. They specialize in birthday parties for ages 1-10 and make it easy for tired parents by planning their birthdays. Party guests get to choose an activity of science exploration or arts and crafts to keep busy little guests entertained. Not only with party goers have a great time, but they will also get a creative and educational experience, so it's a win-win for everybody.
7. Speed Circuit Family Fun Center
Speed Circuit Family Fun Center is a great place to have some really wild fun. The Center offers go-kart racing, a thrill park, a ropes course, an arcade, and plenty of space to let your wild child go wild for their birthday. You can mix and match packages to be sure you have the best birthday party experience. The Center makes it easy to plan a birthday that kids will always remember.
8. San Diego Circus Center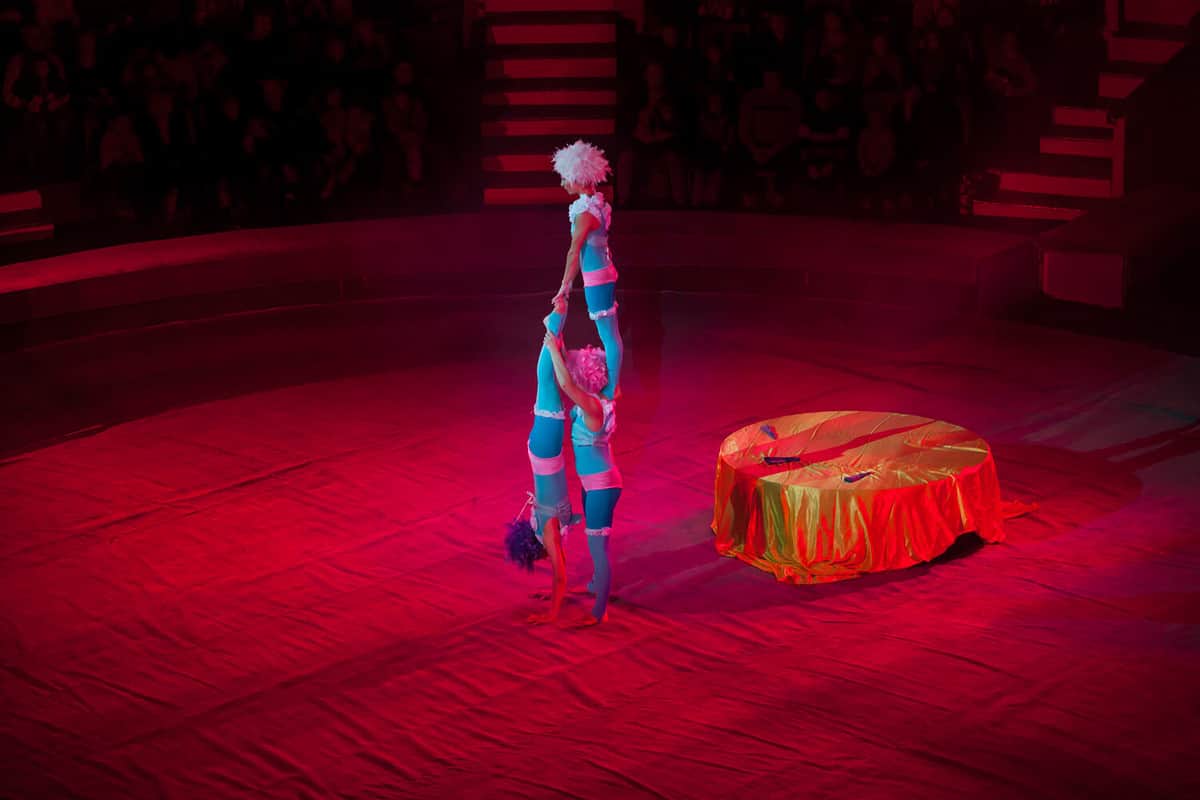 San Diego Circus Center offers birthday parties that come with a private lesson for birthday guests ages six and up. They teach three different areas of circus acrobats and offer a whole lot of circus fun. Each birthday is unique, so you can call them to plan all of the details of a circus-themed birthday party with a chance to fly on a trapeze. The gymnast and performer in your family will love celebrating their birthday at the circus.
9. Pony Land San Diego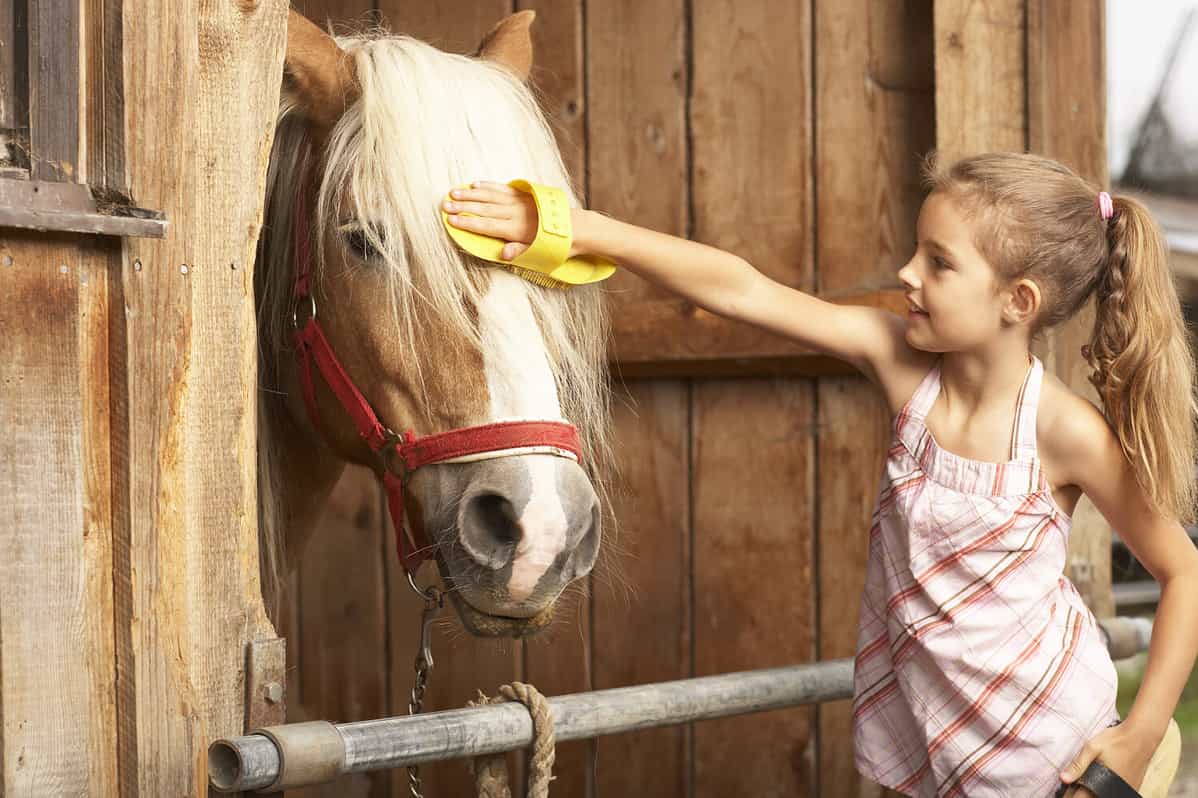 Plan your next birthday party at Pony Land San Diego. Pony Land offers birthday party packages that include rising ponies, a petting zoo, and outdoor space for barbecues and food. For more experienced riders, there is birthday party riding lessons or trail riding. Whether you have a party of 20 or 50, there is plenty of space and activities to have a special birthday party celebration.
10. Rockin' Jump San Diego
Jump into a super exciting trampoline park for your birthday party. Rockin' Jump San Diego offers different party packages, including jump time, grippy socks, pizza, and more. Parents can be sure they will tire out their little ones jumping at this well-equipped trampoline park. They even offer night-time packages with neon lights and an exciting jumping birthday party. Check out one of the fun places for birthday parties in San Diego for a great birthday experience.
11. Dave and Buster's
Do you need a birthday party space with lots of activities to keep everyone engaged? Then, Dave and Buster's is the birthday party spot for you. With 200-plus games, ten party rooms, and 40 TV screens, there is plenty to keep all of your birthday guests busy having fun. Come celebrate an action-filled birthday at Dave and Buster's in San Diego.
12. Eco Vivarium
Eco Vivarium is a non-profit living museum where guests can have a hands-on experience with reptiles. They offer party packages that include a program presenter and experience with animal ambassadors, plus one gigantic snake. Kids will love the opportunity to experience reptiles in a safe environment. Lizards, snakes, and other creepy crawlies will make a great birthday surprise for all guests. Parties can accommodate children of all ages so that nobody will be left out in the reptilian birthday fun.
13. Velocity Paintball
Let your birthday party guests celebrate by shooting each other with paintballs. Velocity Paintball offers birthday packages with all equipment included, and parents can sit back and watch their birthday kid, and guests run around and blow off steam by shooting paintballs. This is a great birthday party place for active kids seven years old and up. A party planner host will help facilitate and keep the game on track. With protective body wear and eye gear, every partygoer is completely safe. So let your kids play paintball at their next birthday party.
14. CeramiCafe and Art Lounge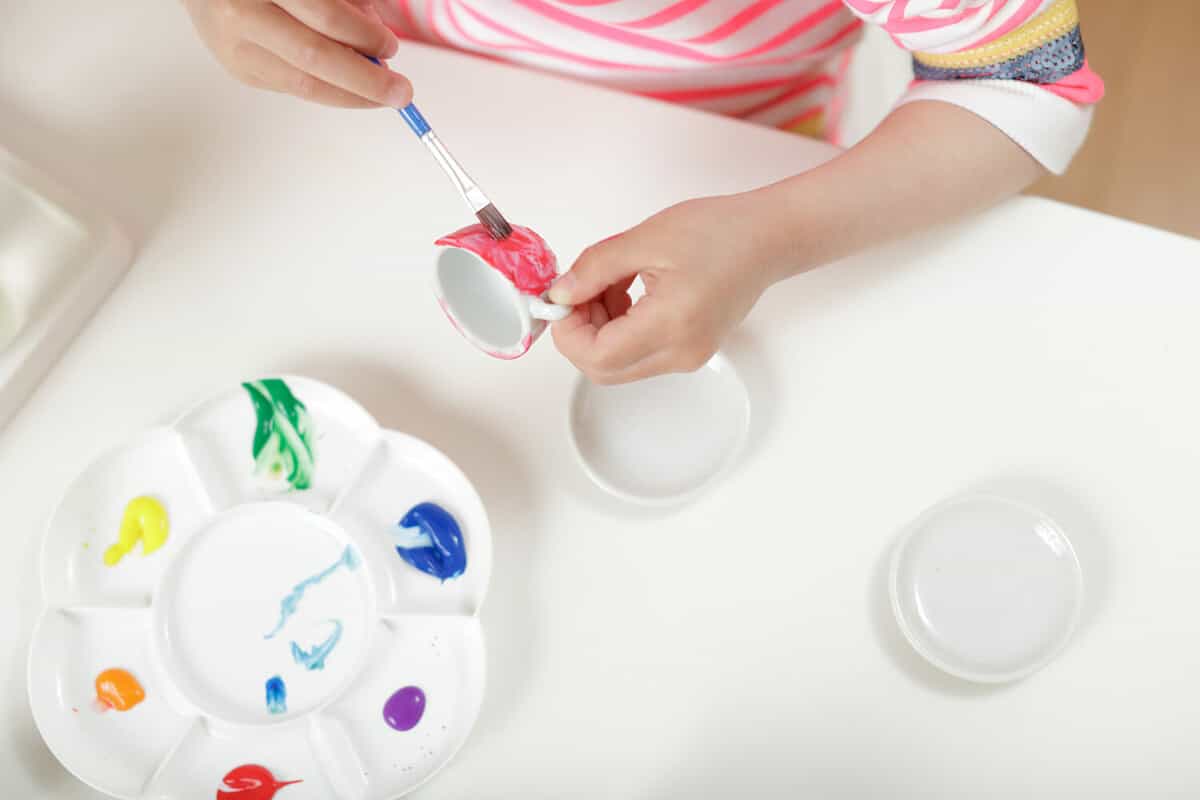 Do you have a budding artist? Or are you looking for a creative birthday party option? Then CeramiCafe and Art Lounge have the birthday party package for you and your creative genius. Their cupcake parties are stress-free for parents as children choose an item to paint and enjoy cupcakes to celebrate in style.
15. Gel Tag San Diego
If paintball seems a little too extreme, you can always plan a gel tag party at Gel Tag San Diego. Gel tag is similar to paintballs but without the mess. This is great for kids five and up to run around and play. They offer onsite birthday parties that include everything you need to get a raucous game of gel tag underway. Kids will love the chance to run around and get out their energy playing this fun and safe version of paintball. Gel Tag San Diego will travel to your party too. So you can choose the best place to play gel tag and celebrate the birthday child.
16. Urban Jungle Fun Park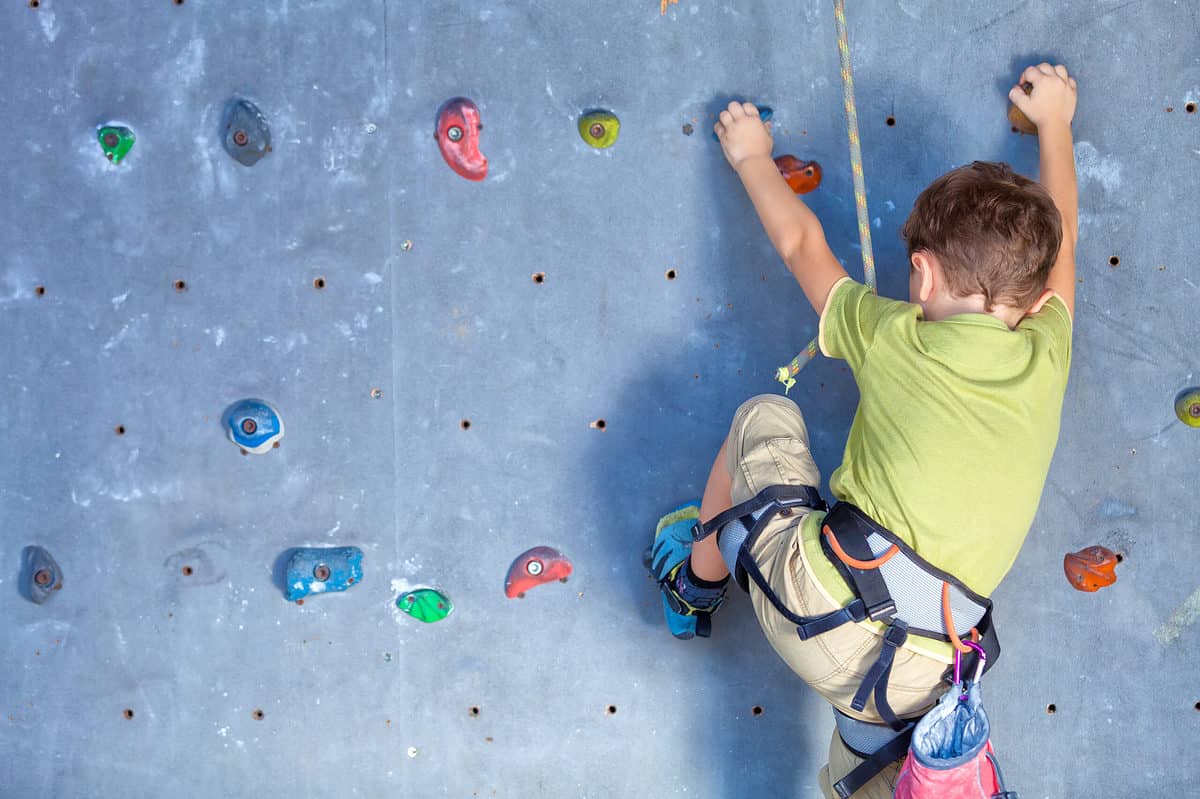 Urban Jungle Fun Park is the place where fun is right in the name. This park boasts a Ropes Course, Ninja Obstacle Course, Climbing Wall, Treehouse, and zip lines. There is something for everyone level of thrill seeker at this exciting birthday spot. If you like fun, then you will love planning a birthday party at Urban Jungle. They can plan age-appropriate activities for all the birthday guests so everyone can have the time of their life.
Whatever activities your birthday child is into, they will enjoy one of the fun places for birthday parties in San Diego. Planning a birthday party doesn't have to be stressful; parents can sit back and enjoy birthday parties stress-free.
The image featured at the top of this post is ©Ground Picture/Shutterstock.com.