The City of Stars has lots to offer in terms of birthday party planning. The most fun places for birthday parties in Los Angeles offer exciting opportunities for kids of all kinds to have a great day. Take your pick of active birthday activities like bowling, bouncing, and numerous indoor playgrounds. Some venues are the perfect outlet for your birthday child's creative side, a day where they will bring their friends and work on group projects before partaking in the age-old tradition of cake, presents, and birthday snacks. And, when in doubt, there is always the option of the many entertainment centers throughout the Los Angeles area. Check out their local roller rinks and go-karting tracks, and of course, the Santa Monica Pier always provides a good time for any Los Angeles-based birthday party. Keep reading to learn more about all the fun places for birthday parties in Los Angeles.
Active Birthday Parties
Bounce LA
At Bounce LA, your child's birthday party will have a day full of energy, fun, and lots of running around! Here's the way it works, Bounce LA coaches set up in your backyard or at your favorite park. They'll bring equipment and party-goers, ages 1-10 can participate in various activities. There are obstacle courses and bouncy castles, scavenger hunts, and relay races. Bounch parties bring the fun and all you need to do is plan the day, invite the guests and, of course, bring the cake!
Peekaboo Playland
The Peekaboo Playland indoor playground hosts birthday parties that give guests exclusive access to the whole of this fantastical playground. Packages include help with set up and break down as well as themed decorations, balloon bouquets, and time to cut the cake. The birthday child will also receive an Open Play pass to the playground. Please note that birthdays during the week have slightly different add-ons than weekend party options. Have your guests wear comfortable clothes and socks and reserve your spot at the Peekaboo Playground today!
Under The Sea Indoor Playground
Have your next party at the Under the Sea Indoor Playground where guests can bounce on the "Moon Bouncer" or slide down the "Turbo Slide." There's a sea castle and lots of climbing structures as well as a dedicated corner for toddlers, younger children, and infants. Try out the toddler swing, and the carousel. When in doubt, check out the educational play equipment and many guided games available through the center. Private parties last for 2 hours with on-staff assistants, an under-the-sea character, and the option for food add-ons. Bring the cake, the guests and the presents and this party is sure to be great!
Lucky Strike Bowling
Spend your child's birthday bowling at Lucky Strike Bowling. Reserve a lane at this beautiful bowling center and take full advantage of the private party room for snacks (available for purchase through the alley) and cake and presents. Be sure to check out their website for the specific amenities available in different Lucky Strike Bowling locations. Bowl the day away and make your child's birthday a memorable and active one!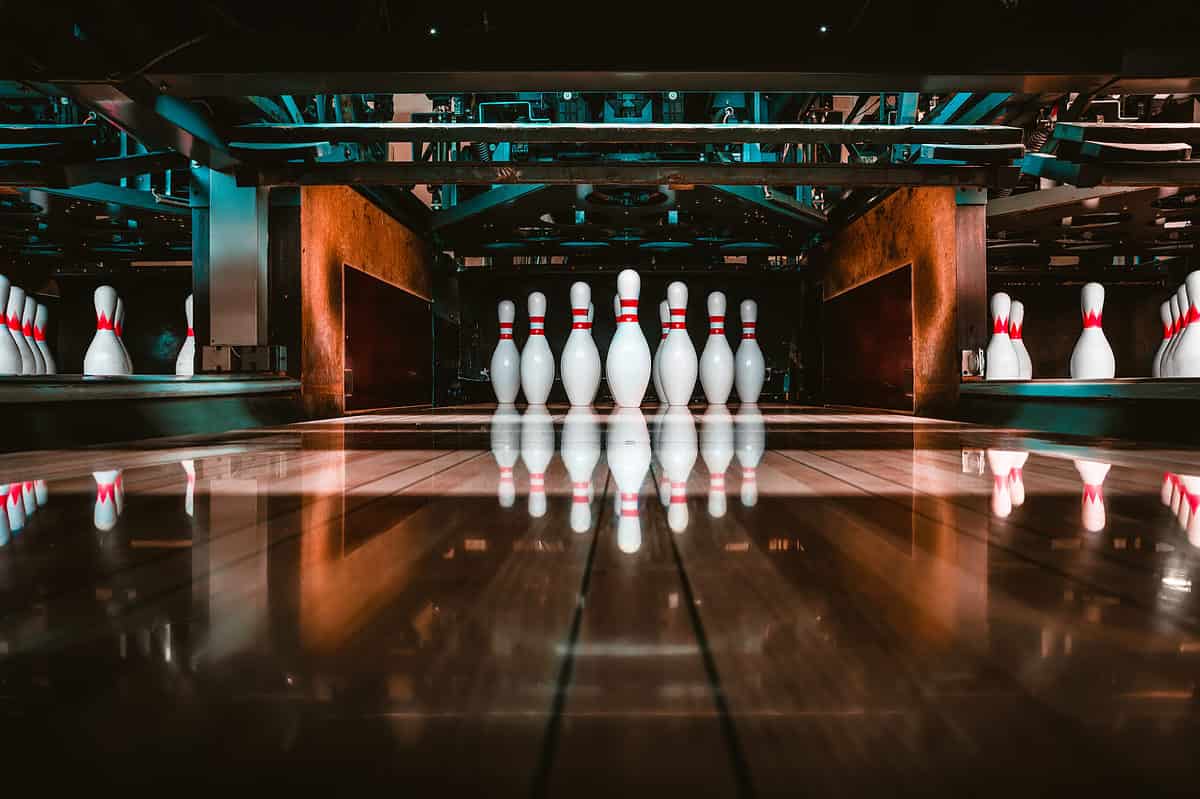 iFly World
Check out iFly World in Los Angeles for a truly unique birthday experience. The iFly experience is a great fit for kids and adults of any age. There are different party packages available depending on your needs, but each of them includes gear rental, a flight class, and time in the skydiving simulator. Get the adrenaline rush without the height or safety concerns. And after the flying is done, retire to the party room for cake and presents with friends and family. Reserve your spot today!
Water Works Swim
For your pool party needs, check out Water Works Swim, located in Pasadena, California. There are two 92-degree heated pools that will be filled with water rafts and toys. Games will be led by the staff on hand and there are deck lifeguards available on hand for the duration of the party. These parties can be booked on weekends and are open to children older than one, and there should always be a parent, guardian, or legal adult present. Invite all your friends and have a swim-tastic birthday party.
Creative and Educational Birthday Parties
Art Zone West LA
At Art Zone West LA, party-goers will have the run of the studio for birthday party crafts and projects! The staffers at Art Zone West LA design a special craft project specifically for your child's event. Materials will be provided and the teachers at the center will guide all the guests in doing their very best work. Guests are encouraged to wear paint-friendly clothes, or clothes they don't care about, and all you need to do is pick from one of several party packages. There are clay workshops and painting courses, food add-ons, and more. Be sure to check out their website to learn more about the details and options for planning your child's next art party!
Imaginology Kids Center
This fantastic learning center located right on Sunset Boulevard offers engaging STEM subject birthday parties. Guests will participate in hands-on science labs involving earth, water, wind, and light-related labs. The lab setups and walkthroughs are facilitated by the teachers at the Imaginology Kids Center. Everyone can take part in discovery playtime through STEM activities and then enjoy plenty of time for cake, presents, and snacks with friends and family. Set up, break down and all the party materials will be provided by the Imaginology Kids Center.
Annenberg Pet Space
The Annenberg Pet Space is the perfect birthday party venue for any animal lover. The space itself provides pet education and engagement for kids ages 4-10. They host adoption events and birthday parties. These parties include lots of time with animals of all kinds as well as super fun activities that can be done along with the animals. Parties are available from Wednesdays to Sundays and their website has more details in terms of booking, the number of guests, and party rates.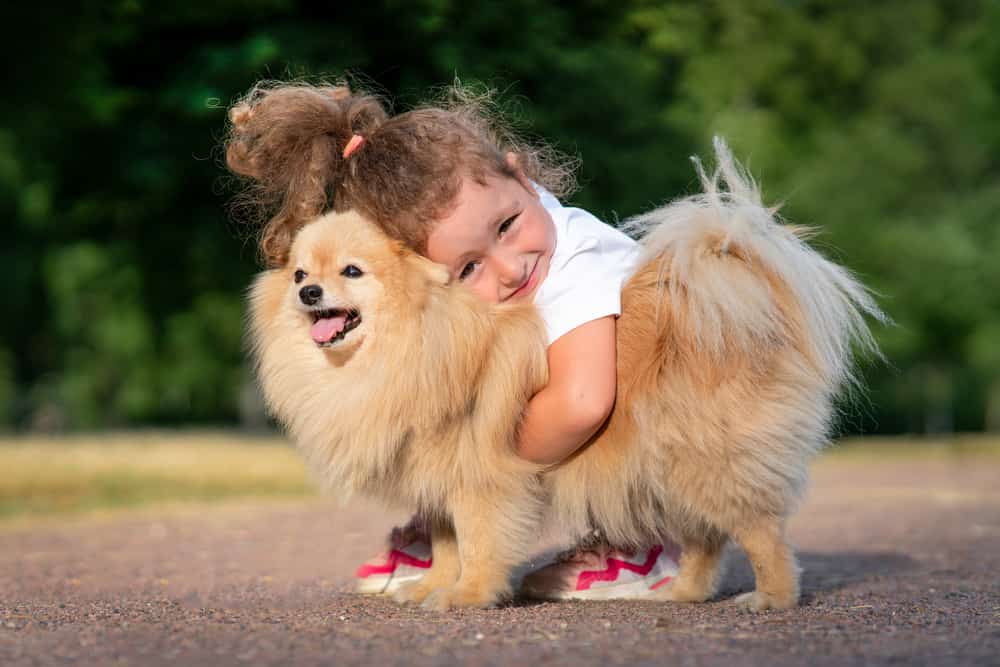 California Sciencenter
For a cool and educational birthday expedition, check out the California Sciencenter. This museum offers numerous hands-on science activities and must-see exhibits. There's an IMAX theater with all kinds of wonderful film topics and lots of educational programs to check out. While the museum doesn't offer birthday parties specifically at their facility, they do offer group reservations of 15 or more through their website. Sometimes a birthday activity is a great way to spend the day before heading to get ice cream or treats somewhere else. The California Sciencenter is truly one of the most fun places for birthday parties in Los Angeles!
Heal The Bay
Located right in Santa Monica, California, Heal The Bay Aquarium hosts educational and super fun birthday parties. Party packages include full access to the aquarium, touch tanks, and a multi-media room. There will be staff on hand to help with set-up and clean-up. Invite your friends and spend an afternoon with the sea creatures who call this aquarium your home. There are also add-ons available like storytime, themed decorations, and guided shark feedings! Plan your next party here today!
Entertainment Birthday Parties
Create A Kids Birthday Party
While this party option is not a venue, it does have pretty much everything else you need for having a super special birthday party! Create A Kids Birthday Party offers a selection of party characters, face-painting, bubble shows, airbrush tattoos, magicians, arts and crafts, and puppy parties. And that's not even all the options! There are basic programs and packages to build from, but Create A Kids Birthday Party strives to make every party unique. Pick from all the choices to craft a birthday that fits the needs of your birthday child. It is sure to be a birthday to remember!
Air Balling LA
Have your next birthday party at Air Balling LA where parties range from Nerf Gun wars to speedball. This is one of the most fun places for birthday parties in Los Angeles. Ever heard of Zorbing? It's where you put on a big inflatable ball and run around looking like a hamster in a wheel, bouncing off your friends and other birthday party guests. Birthday party packages include free equipment rental, and an event coordinator to handle all the set-up, breakdown, and clean-up projects. The location can either be provided by you or found by Air Balling LA for a small finder's fee. Parties will include 3 activities and a Bluetooth speaker for super fun music while your party guests are having the best birthday party experience.
Los Virtuality
For futuristic parties, look no further than Los Virtuality, the VR gaming center. The VR birthday party package includes a private arcade, VR stations, racing simulators, and room for 40+ party guests. You are welcome to bring your food and cake for post-VR gaming and there's plenty of room for parking. This is a truly unique birthday party experience, so strap on your VR headset and step into a world beyond our own. Give your child the gift of an out-of-this-world birthday party!
Santa Monica Pier
For a free birthday experience, try the Santa Monica Pier! There's the iconic carousel, lots of theme-park rides, and the Ferris wheel. Head to the food booths for treats and snacks. There are some wonderful restaurants that overlook the bay and are sure to host a post-ride party. There are picnic areas near the pier for cake and presents if you do decide to go that route. Do some research before the day and see if you can spend your child's next birthday walking next to the ocean in Santa Monica, CA.
K1 Speed Go Karts
Did someone say Go Karting? At K1 Speed Go Karts you can host a party for junior racers or teen racers. The speed and skill level will be decided by the needs of your specific party guests. Have a great day filled with racing and fun, and when you're done head to the private party space for pizza, soft drinks, and ribbons for the top-3 Go Kart racers! Check out their website to reserve your spot today!
Moonlight Rollerway
For a roller rink birthday, try out the Moonlight Rollerway. Located right in Glendale, California, this rink hosts public skating parties (meaning the rink is still open to the public) and private skating parties. Packages include admission, skate rental, drinks provided, and a special birthday announcement during the skating sessions. Private parties include a DJ that will play your music of choice, a snack bar attendant, and room for some 50+ guests.