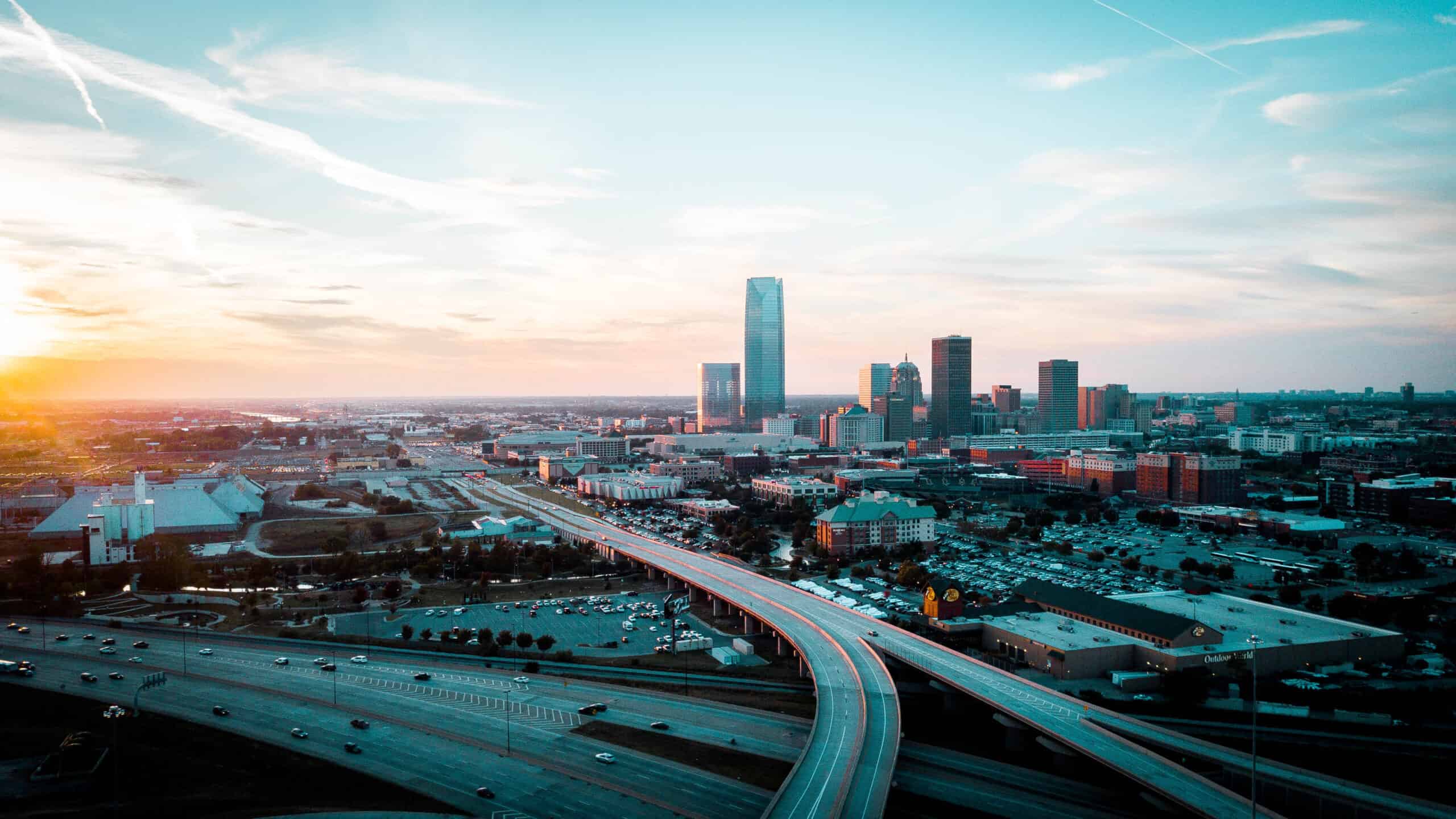 Whether you've visited beautiful Oklahoma City or not, this bustling metropolis has so much to offer to locals and tourists alike. And, there are so many fun places for birthday parties in Oklahoma City! Check out indoor gyms or outdoor parks, zoos, adventure zones, or bowling alleys. There is truly something for everyone. Since everyone has a birthday, keep on reading for some great ideas on where to book your child's next birthday.
Physical Birthday Activities
Birthdays should be all about fun! And sometimes, the most fun thing is just getting to run around with your friends before enjoying cake and presents. Some of the most fun places for birthday parties in Oklahoma City are its themed gyms, ball pits, and play centers. There are so many guided activities, separate rooms for cake, and plenty of space for parents. Your child is sure to have a great birthday at any of these venues.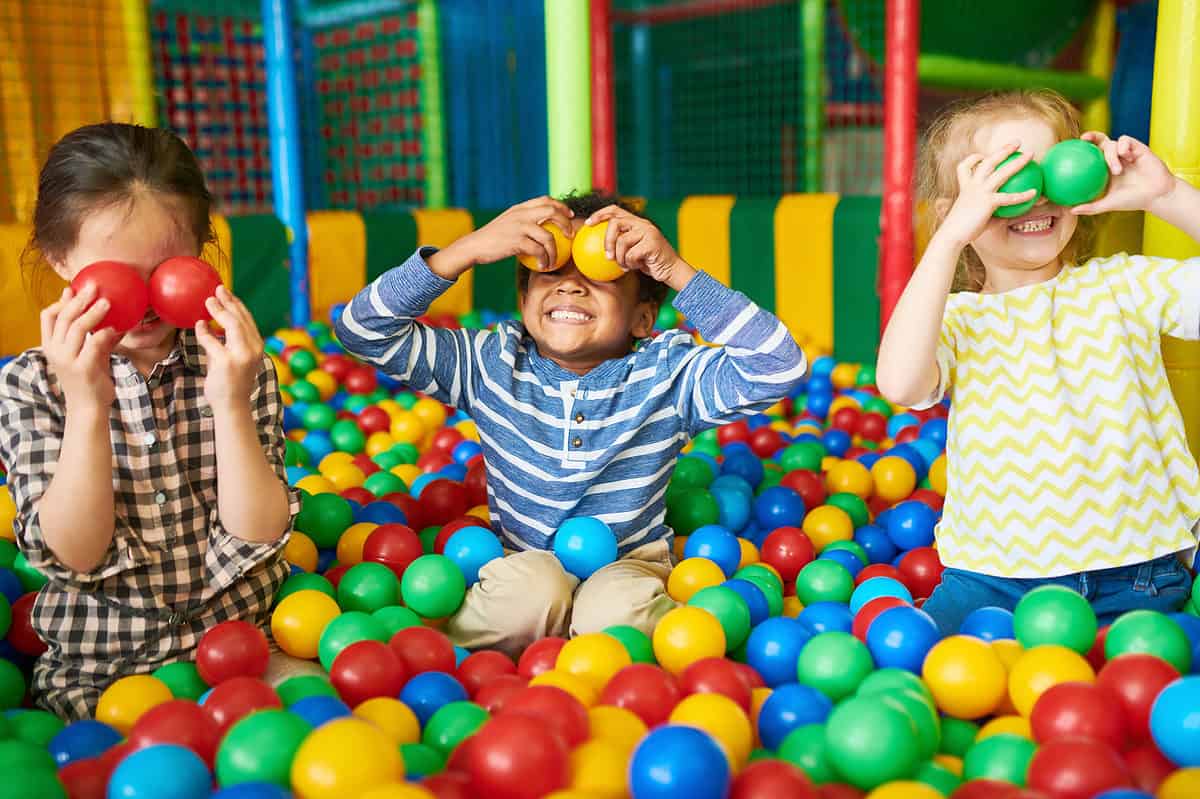 Blossoms Play Co.
Blossoms Play Co. offers an upscale birthday fun experience. From ball pits to beautiful bounce castles, these are great for kids of any age. A party coordinator will help with all the set-up and planning and on your child's special day, all you need to do is provide the invitations for friends. Give your birthday kiddo a day of fun that they won't soon forget.
Breakaway Indoor Playground
For more free-wheeling fun, check out Breakaway Indoor Playground. This cool venue teams up with Character Connection so that your child's favorite princess, superhero, or Disney character is a guest at their super fun birthday party! This character is your party host and will lead the kids in games and free play around the whole facility. The space features a 3 level play structure, two different slides, a foam pit, and a specific space for infants and toddlers to safely play. Book your next party here today!
Kids Galaxy
What about a themed indoor playground? Kids Galaxy is one of the most fun places for birthday parties in Oklahoma City. Let your kid and their friends explore the wonders of space through an indoor play space. With three different party packages to choose from, all packages include admission for up to 10 guests and 1.5 hours to use the private party room as well as the rest of the cool indoor playground. Set-up and break-down are provided as well as plates, utensils, and tables for cake and snacks, and gifts. Enjoy your all-day birthday admission to this very cool space-themed playground.
Metro Gymnastics
Metro Gymnastics hosts both gymnastics birthday parties and aerial silks birthday parties! The gymnastics birthday party involves 90 minutes with staff leading your party guests through obstacle courses and fun gym activities with plenty of time left over for cake, snacks, and presents. The aerial silks birthday party, also 90 minutes, includes learning the basics of aerial silks, followed by choreographing a short routine with the help of the instructor. What a cool way for everyone to learn and try out a new skill. This will be a birthday party to remember!
SoccerCity
SoccerCity will host your child and their friends for a soccer-filled birthday day! Bring your cleats and get ready to run around in this fun, guided party. Save time in the end for snacks and cake!
We Rock The Spectrum Kids Gym
For a venue with just about every activity on this list, look no further than We Rock The Spectrum Kids Gym. Birthdays here include options for themes, face painting, crafting, cupcake decorating, guided activities, and plenty of time just to play in the gym space. For a little bit of everything, bring your kid and their friends to a space where imagination thrives!
Crafting Birthday Opportunities
Get those creative ideas out onto paper! Crafting birthdays are such a great way to engage everyone at your child's birthday party. And, they get to bring home their final masterpiece. Oklahoma City has some cool opportunities for group art at their local studios. Or maybe cupcake decorating is more the theme? Oklahoma City has that too!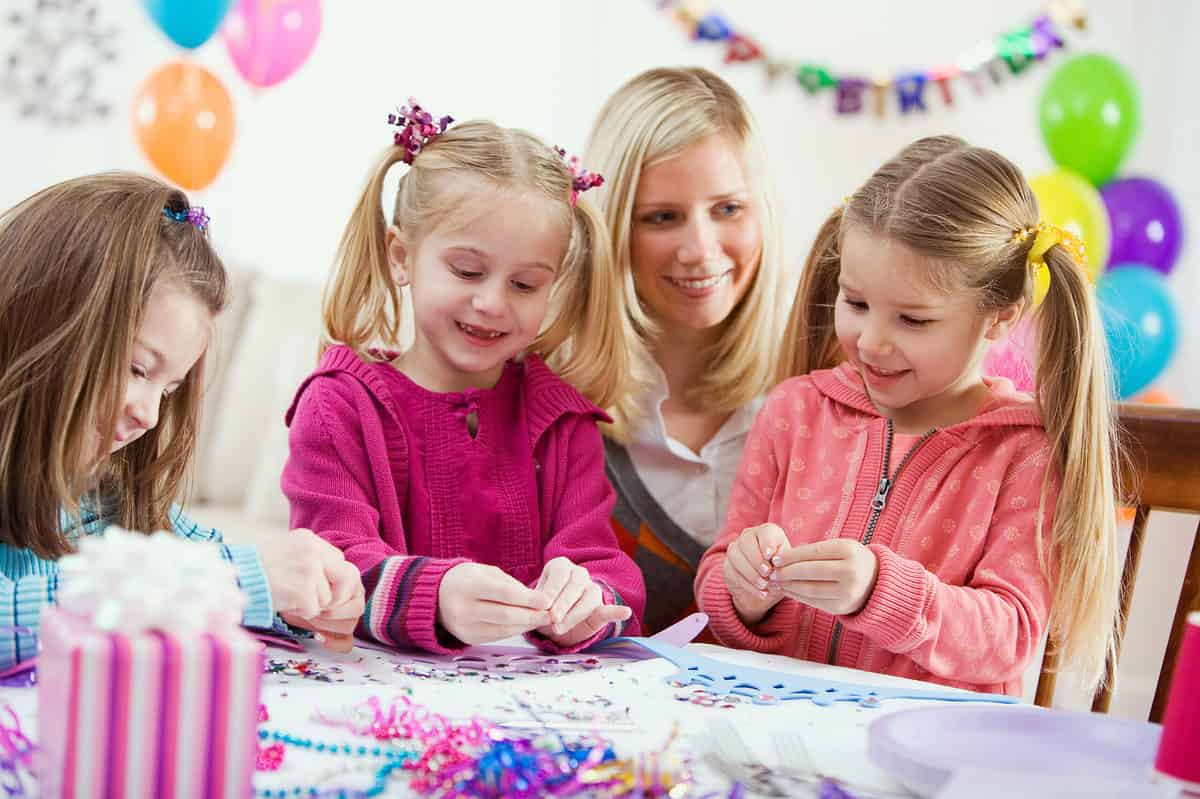 UnPluggits
UnPluggits is a ceramics studio that doubles as a play space! Paint your choice of ceramics, available for all age levels, and check out what their party package has to offer. You'll get two hours to use the private party room, admission for up to 12 children, guided crafting, and lots of help with hosting. Socks are required to play on the indoor playground. What a great opportunity to craft and play the day away. What a fun birthday party this will be!
Pinkitzel
Pinkitzel is an Oklahoma City bakery that hosts children's cupcake decorating parties! Pick between Unicorn Magic and Make Your Cupcakes. The first theme comes with your digital invites and unicorn-themed everything – games, cupcakes, crafts! Decorate your own unicorn horn and enjoy games in your own private party space that's yours for 1.5 hours. Make Your Cupcake is a bit more involved. Decorate your cupcakes while playing fun party games. You'll get to take home your cupcake apron and any crafts you made during the 1.5-hour party. A sweet birthday party indeed!
Painting With A Twist
Painting With A Twist is a great art studio where birthday parties involve 1.5 hours of dedicated, guided painting time. Bring your kid and their friends and get those imaginations working with a little help from your friendly instructors.
Educational Birthday Options
Oklahoma City has so many cool museums and learning centers. Check out these highlighted few that are absolutely among the most fun places for birthday parties in Oklahoma City. Whether you're checking out the zoo with your best buds or doing cool experiments at the Science Museum, all of it sounds super fun! Or for the young history buffs, Oklahoma City has got cowboys and dinosaurs – on an exhibit of course! What a great day for some learning and celebrating to go hand in hand.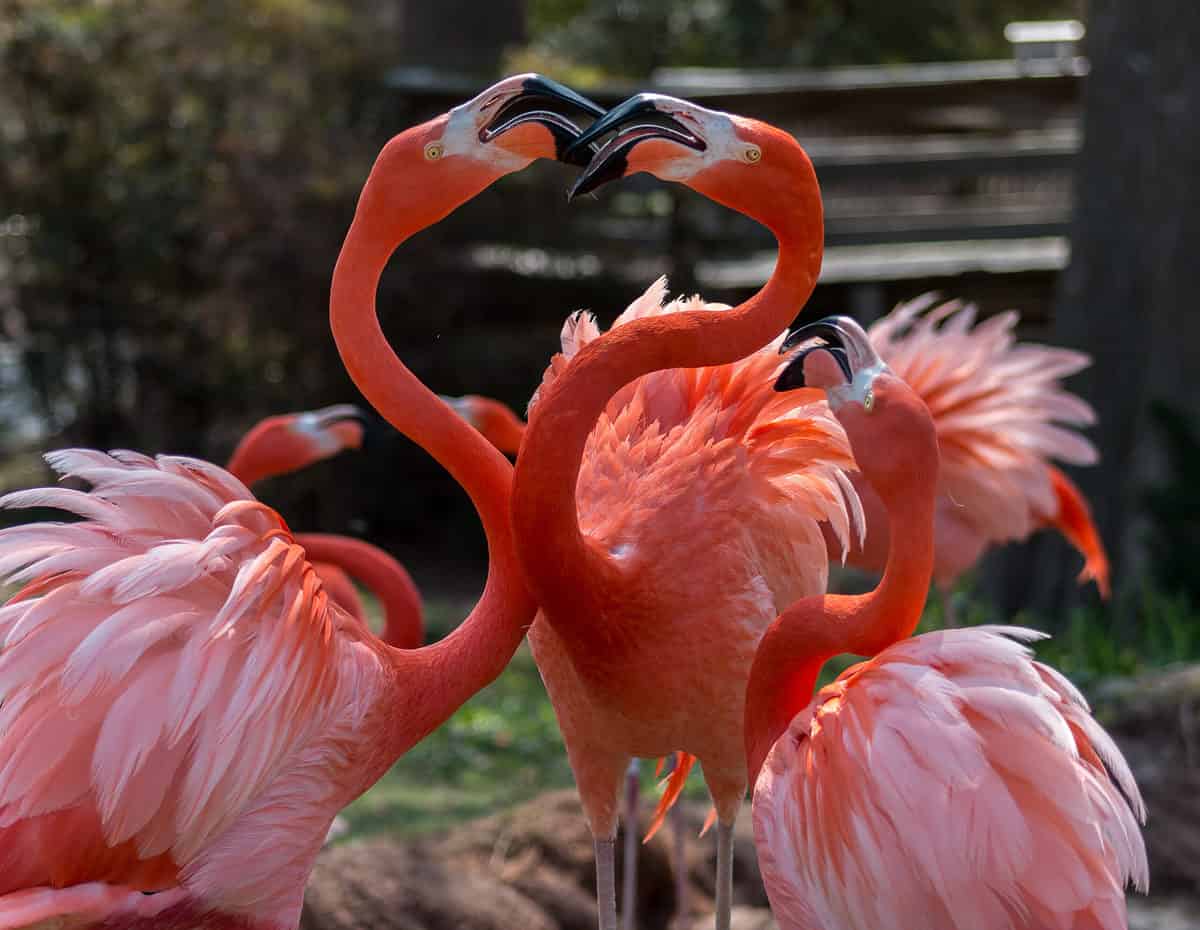 The Oklahoma City Zoo
The Oklahoma City Zoo has so many attractions to offer! There are group discounts and guided tours. You can even book an educational class during your birthday visit. Not to mention, the many cool creatures housed at the zoo. There are camel rides and an elephant express train! Try the bird, giraffe, or rhino feedings. This wildlife center truly has so many things to do and see and that's why it is one of the most fun places for birthdays in Oklahoma City.
Science Museum
For something a little more hands-on, try the Science Museum. Enjoy your private party room and guided science experiments. Take photos with the museum's robot mascot Otto and enjoy free admission all day to the whole museum as well as its live shows.
National Cowboy Museum
Do we have any cowboy fans? Oklahoma City is home to the National Cowboy Museum! Two different birthday party packages have specific add-ons. Both include access to the museum, storytelling, space for cake and presents, guided tours of the exhibits, and set-up and breakdown. Get ready to learn more about the wild west on a very exciting birthday trip!
Entertaining Birthday Fun
And there are always the classic birthday options like roller skating and arcade games. But hey, what about some trampoline parks or amusement parks? Oklahoma City even has a whole adventure course party where you can test your courage against obstacle courses and up on a surfboard! Doesn't that sound like a fantastic birthday party?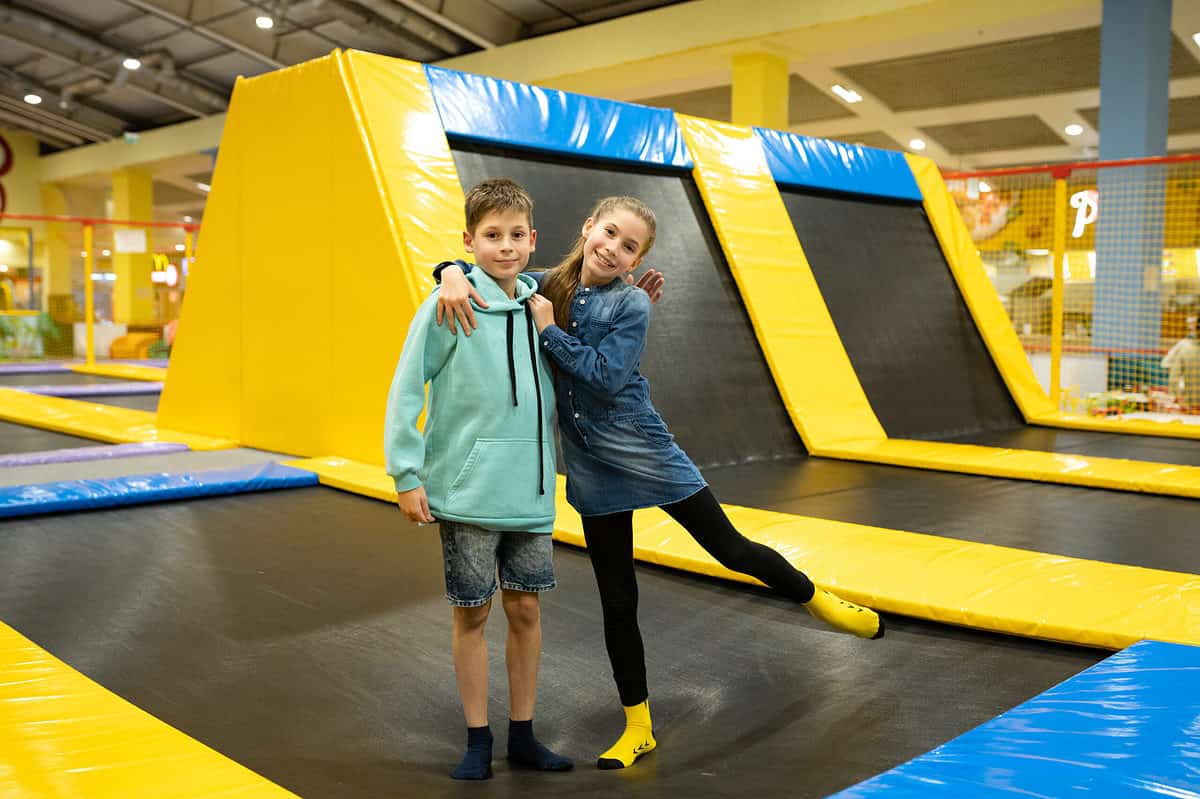 Sky Zone
Sky Zone is a classic birthday destination. The trampoline park has so many activities that are sure to keep your kids engaged and having a great time on this particular birthday. With different birthday packages, select a theme and take advantage of the private room as well as full use of the jumping facilities. Everyone is sure to find something fantastic about this engaging birthday venue.
Hey Day Fun
Hey Day Fun offers so many fun activities. They have mini golf, a ropes course, and an arcade. Birthday parties come in different packages that can include glow bowling and even laser tag. Check out this fun center as you're planning for your child's next birthday party.
Skate Galaxy
How about some roller skating? Skate Galaxy will take you out of this world with their skate party options. Pick a free skate session, a private skate session, or an all-night skate session! Your child and their friends will be able to zoom around the rink to their heart's content.
River Sport Adventure Park
And finally, another one of the most fun places for birthday parties in Oklahoma City, River Sport Adventure Park. Between zip-lining to white water rafting, this park has got every fun air and water sport you can imagine. Party packages now include ski birthday parties and eSport birthday parties. Select your date today!