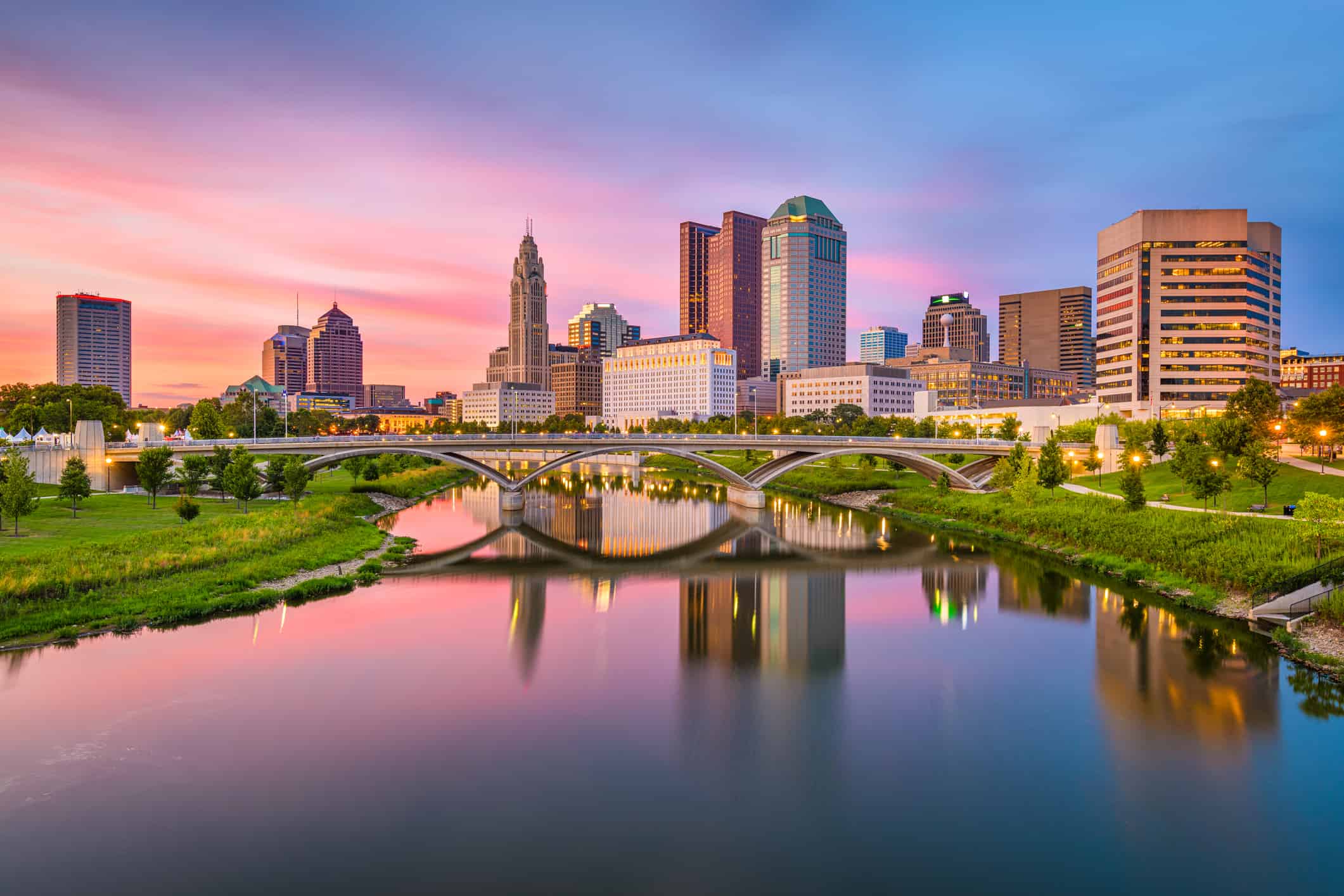 Columbus, Ohio is a beautiful city with lots to offer regarding dining, cool experiences, and artistic and cultural opportunities. The most fun places for birthday parties in Columbus will excite and amaze your child on their special day. Take your pick of some of the coolest museums that the city has to offer. Or maybe a trip to the zoo? There are centers for laser tag and gaming, painting, tea parties, and ice cream parties! Columbus, Ohio is the 14th largest city in the U.S.; therefore, there are simply so many sights and sounds, things to do, and places to see. What a great place to host a birthday party. Read on to learn some of the most fun places for birthday parties in Columbus, Ohio.
Active Birthday Fun
Fun Town Play Center
At the Fun Town Play Center, located right in Columbus, kids will be able to play to their heart's content. This indoor play area is set up to look like a small, cozy town. And there are lots of interactive, hands-on features and certain exhibits that change according to the season. In terms of birthday parties, this sweet center offers two party packages. Both of these packages include 3 hours of use of the space for 20 of your child's friends. There is onsite assistance with the party set up and breakdown, and drinks are provided. Check out their website for some fun add-on options. These include food, party favors, and 30 minutes of Spanish activities and movement games. You are responsible for bringing cake, snacks, and utensils for eating. Otherwise, just bring yourself, and the birthday attendees, and expect to have some serious fun!
The Chiller Ice Rink Skating Parties
Birthday parties hosted at the Chiller Ice Rink are super cool! Get it? Your child's birthday will consist of 1 full hour to use the ice with their friends! There is also a skate rental and birthday table as well as utensils for eating. Food options are Jet's Deep Dish Cheese Pizza and even a sheet cake for the birthday attendees! The birthday kiddo will receive their very own Chiller t-shirt and drinks are provided. There will be staff on hand to help with the birthday party setup and breakdown throughout this great event. According to their website, adults skate for free as part of this party package!
MLAB Ohio Indoor Gym
The MBLAB Ohio Indoor Gym has to be one of the most fun places for birthday parties in Columbus. Pick from 1.5 hours of parkour games, a ninja warriors course, or open gym time. The gym itself features a foam pit, obstacle course, lots of equipment for practicing parkour, and even a trampoline! There are waivers available on their website to fill out. All party participants need to be at least 5+ years of age. There is a party room for use where you can bring your decorations and snacks. The party room will seat around 30 people. Utensils can be provided upon request from the center. Wear comfortable clothes and release your inner ninja warrior at this fantastic birthday party venue!
United Skates Roller Rink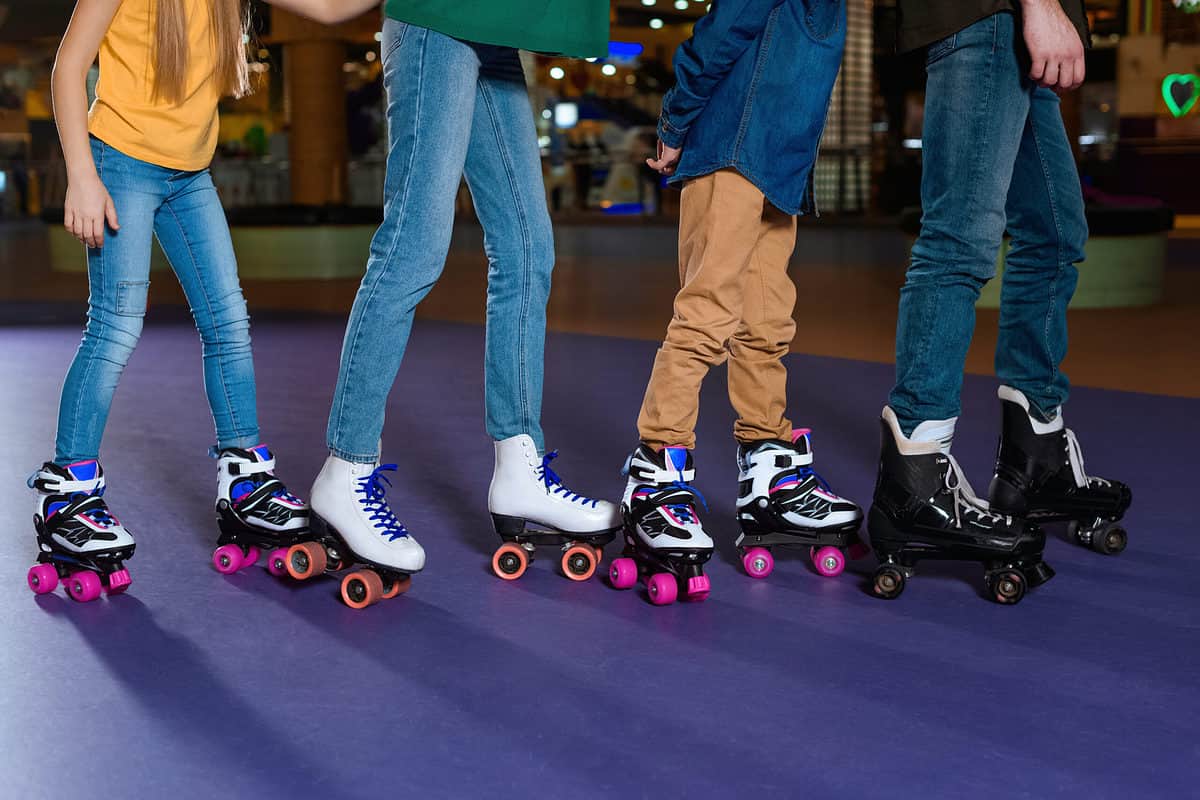 Host your next party at the United Skates Roller Rink! While there are a few party packages to choose from, all packages include admission and skate rental for participants, a party-specific table with party supplies, a special shout-out from the rink DJ for the party kiddo, plus 100 Skato Dollars, and a small ICEE. Other packages include pizza and snacks, laser tag, and game credits for all the party guests. Skating at this rink is open to children as young as 3 but there should be an adult always present to supervise skaters this young. Strap on your skates and have a great birthday at the United Skates in Columbus, Ohio!
Lazer Kraze
This party option happens to be mobile! That's right, simply provide a gym space for the Lazer Kraze team to set up and they'll bring the equipment, inflatable bunkers, and protective gear for an ultimate laser tag party. Up to 130 people can filter through the game and everyone is sure to have a fantastic time. Please note that for the setup of this game, electrical outlets are needed to inflate the bunkers as part of the gameplay. Check out their website for more information on pricing and packages.
Entertaining Birthday Fun
The American Girl Doll Store
American Girl Dolls are a classic brand of historical and modern dolls, and they happen to have a storefront right in Columbus, Ohio. Reserve spots for the doll salon, birthday party packages, and even take-home party packages. All the packages include personalized digital invitations to send out to your party guests, American Girl Doll specialized cake and ice cream, party favors, and crowns for both the kids and their dolls plus a special gift for the birthday kid and a meal for all the birthday guests. Party add-ons can include pizza, doll spa appointments, beverages, activities, and more. Check out their website to learn more about how to make your child's birthday at American Girl a super fun affair!
Sweet And Sassy Birthday Salon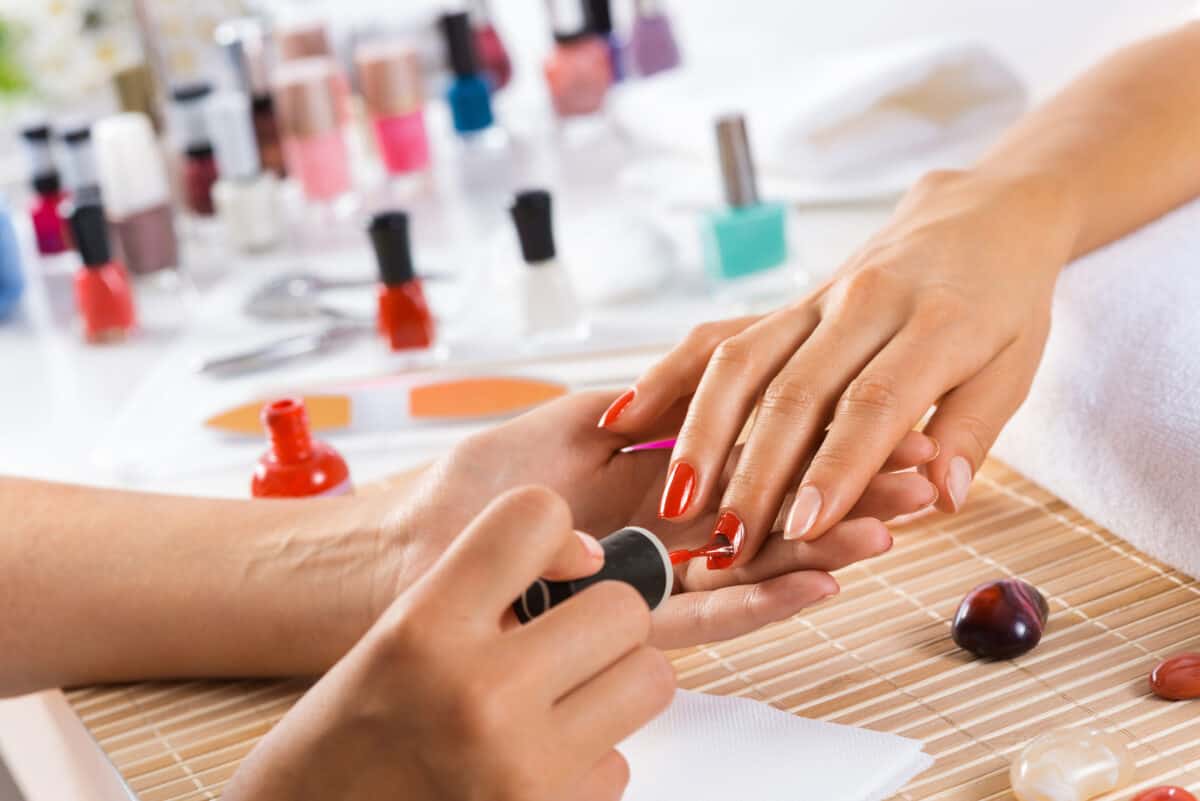 At Sweet and Sassy's Salon and Spa, birthday parties are a relaxing affair. Open to kiddos ages 4-13, parties include different activities depending on the theme. Themes include Fashion Runway, Perfect Princess, Girls Rock, and Spa-Tacular. From modeling and dressing up to glitter makeovers, spa treatments, dancing, karaoke, and even princess coronations, there is truly something for everyone! Don't forget their take-home gifts as a way to remember this fantastic birthday party forever!
Graeter's Ice Cream Party
If your child is at all a fan of ice cream, host their next birthday at Graeter's Ice Cream in Columbus. This party includes a super special make-your-own sundae ice cream bar and the birthday kiddo gets a Graeter's T-Shirt to wear! Party guests can enjoy their sweet treats among friends before heading off to play in Graeter's indoor Lil' Pint's Playroom. There are private rooms available for rent if you want to move the party celebration into a private space. You can bring your snacks and decorations and open presents before returning to the shared storage space to continue the fun and eat some more sweets!
Creative and Educational Birthday Fun
Columbus Center of Science and Industry (COSI)
At Columbus's Center of Science and Industry (COSI) your child is sure to have the best educational birthday experience. COSI is considered one of the best science centers in the country and as such, offers some great birthday packages to match. All party packages include lots of museum exploration and hands-on activities before retiring to the private party rooms where guests can enjoy pizza, cake, and presents with their friends.
Please note that admission is a separate cost that should be considered and there are also incredible add-ons to consider while planning your child's party. You can do a museum-wide scavenger hunt and/or pick from a 30-minute interactive experience or 60 minutes of two interactive experiences. These projects include a demonstration with liquid nitrogen, a slime workshop, and/or an animal encounter with the species that live at the museum! Lead by museum staff, COSI is one of the most fun places for birthday parties in Columbus.
Central Ohio Fire Museum
Have your child's next birthday at the Central Ohio Fire Museum. Open to children ages 5 and up, your party will learn all about what it takes to be a firefighter and lots about fire safety to boot! Tours of the 1908 historic fire station will be geared toward the right age range and everyone will get to see the firetrucks! There are tables for snacks, cake, and presents and you'll hear the sirens when the candles get blown out! There is a play area that's constructed to look like an authentic fire truck, slides, and costume fire gear for children to try on and play in. Make your child's firefighter dreams come true in a setting that's safe, fun, and informative.
LEGOLAND Discovery Center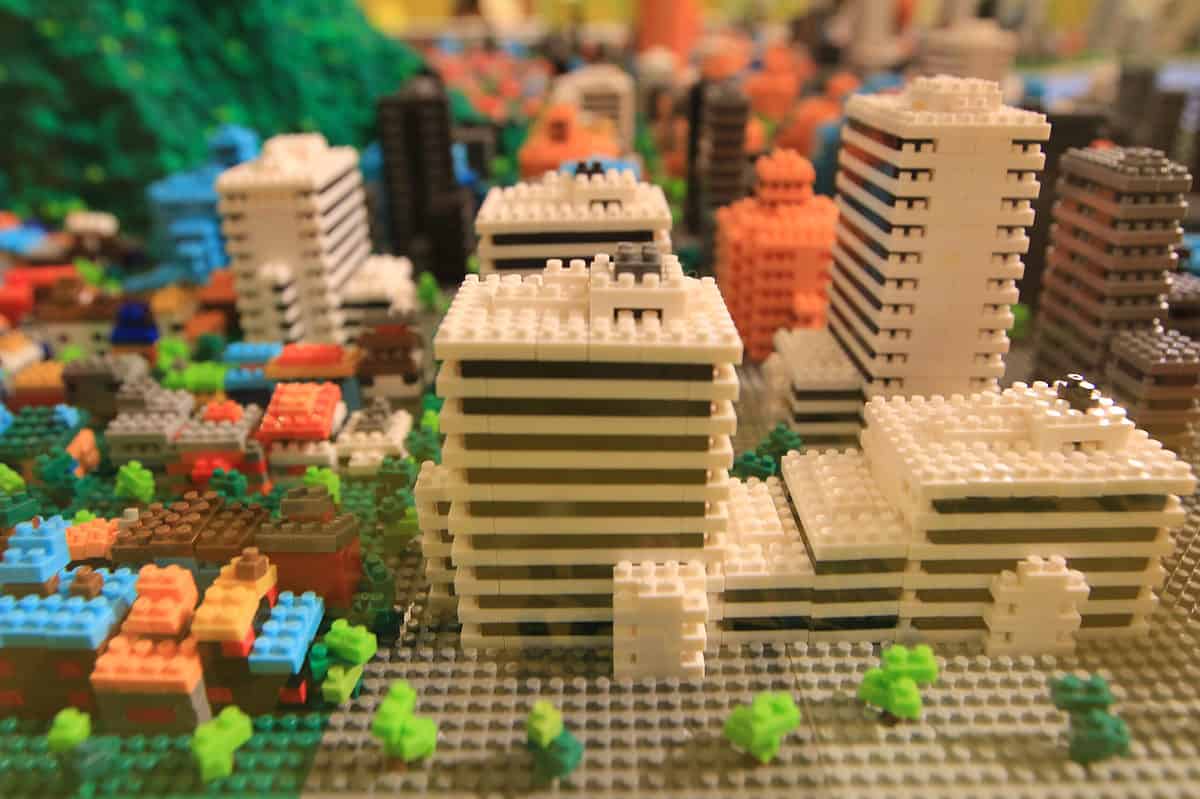 Did someone say LEGOLAND Discovery Center?! This local Columbus LEGO Center features millions of LEGO building experiences and guided courses in the classic building toy. Check out their website to see the different party packages, all of which include admission for up to 25 people (more is considered an add-on), 60 minutes in a dedicated party room, perfect for hosting cake and presents, LEGO mini lessons and staff on hand for guidance, access to playrooms, rides, and the 4-D movie theater. Each guest will leave with a take-home build kit and memories of the best LEGO party ever.
Painted Pearls Paint Parties
At Painted Pearls Paint Parties, your child's birthday will be a day of creativity. Hosted in the local Columbus studio, Painted Pearls offers the chance to paint alongside friends in a safe and constructive setting. The venue will supply the paint, brushes, and paper/canvasses required to complete your project, and your party can spend an afternoon painting and create in this beautiful space. Check out their website for details on pricing and numbers. There are also examples of previous projects available to check out. Birthdays can be so fun when your party includes the chance to make something in a group setting. Why not host your child's next birthday in a space specifically designed for creative expression?
The Columbus Zoo
The Columbus Zoo offers some incredible options for birthday experiences. You can visit the zoo as a group and plan for a special in-person experience. Some of these include a "Playdate with Frankie" the Elephant, Night Hikes at the Zoo, and Jack Hannah's Animal Encounters Village Experience. Check out their tour options to see even more great opportunities for learning at the zoo.
The other birthday experience is to host some of the zoo animals at a chosen venue as part of the zoo's events outreach. These packages include two visit options. There's "Assembly Style" where 5-7 animals who can interact in a group setting will be brought by a trained handler. The handler speaks about the animal and answers any questions that your party guests may have. This program lasts between 30-45 minutes. The other program option "Gathering Style" is longer and with slightly more flexibility in terms of timing. Your party will meet the animal's care team, learn all about each species and get to see some truly fantastic creatures in the process. According to the zoo's website, this option is best suited to a birthday that has more activities going on all at once.