Looking for a party theme that's pink, fun, and timeless? Read on to learn about the things you need for a Barbie-themed birthday party! The Barbie doll, also known as Barbara Millicent Roberts, was first introduced by Mattel Inc. in 1959. Since her start, Barbie has always been popular amongst the younger generations, showing up with numerous careers, clothing lines, and styles (via Brittanica). Not to mention the many franchised opportunities for Barbie-themed birthday fun! So, what better lady to bring into your next birthday party planning? Make your child's birthday a day worth remembering by making it a Barbie-themed fun affair.
The Basics of Party Planning
The first steps for any party are to get the basics set so you can focus on the theme. What are the most important things to do before any birthday party? Let's start with the who, the what, the where, and the when!
1. First you'll need to decide on the date and time of your child's party. Will it be possible to have it on their actual birthday or is it better to move the plan to a weekend so more people will be able to come? What's the best time to get a bunch of kids together for fun times, cake, and presents?
2. Next up, who do you want to invite? Who does your kiddo usually hang out with? Deciding on numbers will inform you where you can host the party. So, it's best to figure this out sooner than later.
3. And how will you send out invites? Whether it's email or snail mail, be sure you have the right contact information. If you choose to send out physical invites, be sure to give yourself enough time for the postal service to deliver them. And make sure you get a headcount of who can attend!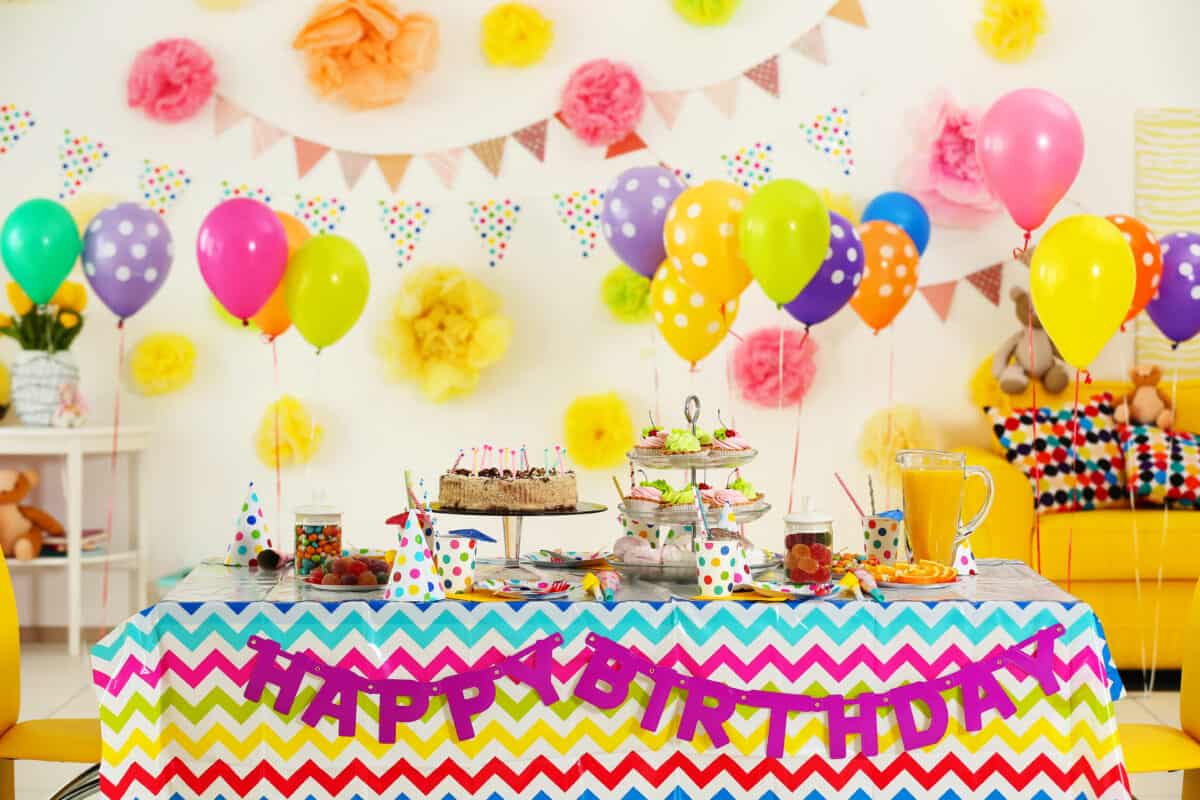 4. What about snacks and drinks? Best to check in with parents for any food-related allergies or preferences if you want to make the food situation accessible for all the party-goers.
The Specifics
And now comes the fun part – what are the things you need for a Barbie birthday party?
5. Barbie-themed birthdays mean Barbie-themed decorations! Why not throw up a banner for pictures? Get pink or multi-colored balloons and decorate your space with bright pops of color. Anything with some glitter or sparkle is great and you could even take inspiration from a specific Barbie character or theme to make your party shine.
6. Barbie-themed treats are available at bakeries where a customization is an option. Do some research in your area and see what might be available for a larger sheet cake or some fun and Barbie-themed cupcake options.
7. Host some Barbie-themed activities and games. There are so many directions you could take at this party because there are truly so many versions of Barbie. Decide which one fits your child best and go from there with the activities planning.
Fashion is a big part of the Barbie world, why not put on some music, bring out some costumes, and have yourselves a fabulous fashion show? Snap lots of photos!
Barbie is also a huge animal lover. Hire a petting zoo for the day and bring your veterinary Barbie to check out all the sweet animals that deserve love and affection.
Barbie-themed spa day anyone? Bring out the nail polish and face masks. Barbie loves to get pampered and your party guests are sure to as well.
Or you could roller skate? Barbie is an athlete as well as a fashionista. Check out the pricing at your local skate rink for a party. Some venues will offer discounts to larger groups. If you can bring decorations and cake, your party is already looking great!
8. Don't forget the party favors! Put together a Barbie-themed gift bag. With so many Mattel Inc. accessories, everyone can go home with some sweet things to remember at this super fun party! Check out some of the options gathered at the bottom of this page. Linked are some decorations, party favors, and general theme ideas, courtesy of Amazon.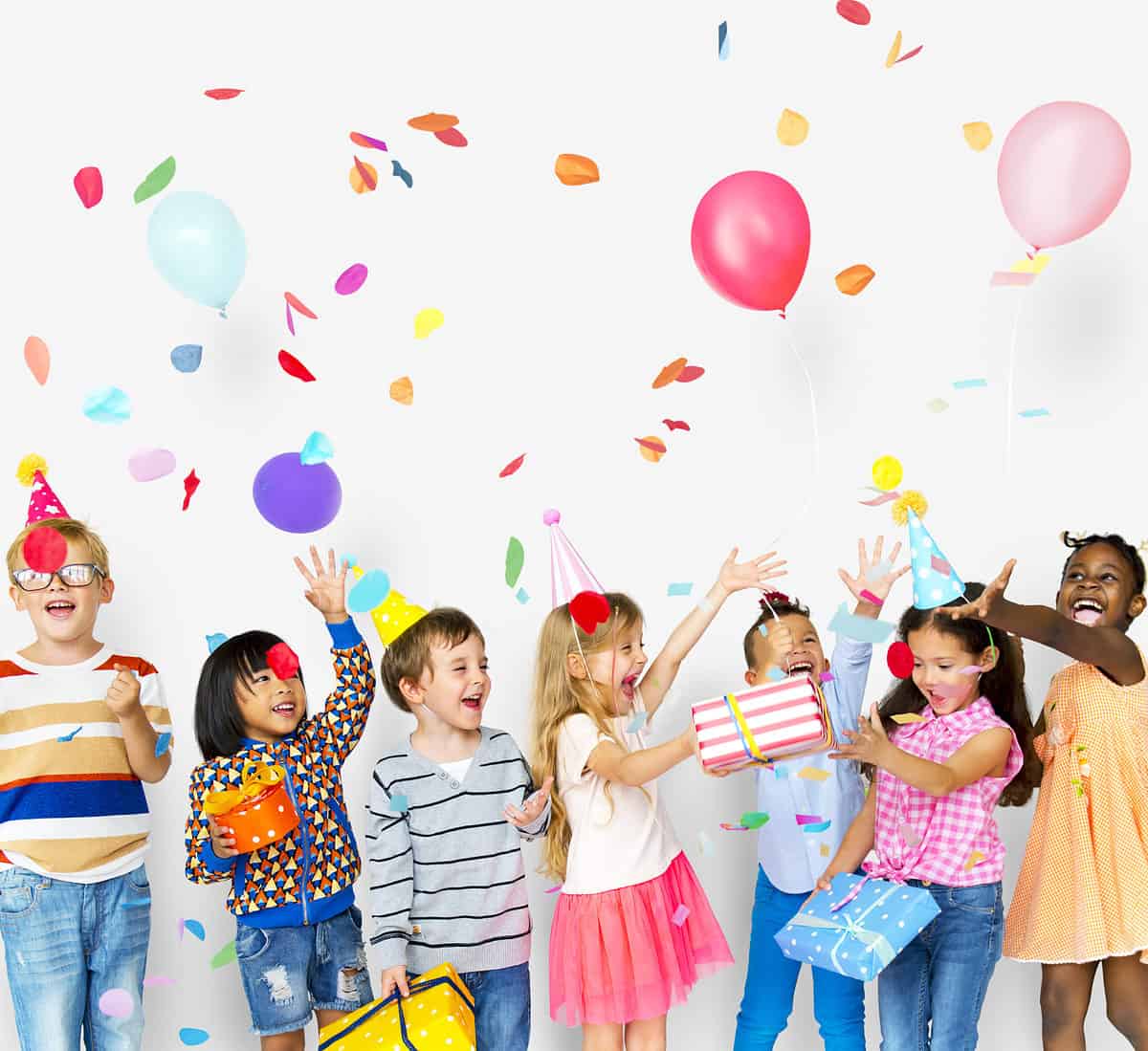 Party Planning Overview
Once you've got the basics covered, you're ready to get together the things you need for a Barbie birthday party! Figure out where you'll host, who you'll invite, and what snacks to bring. Then you can get your creative wheels turning to decide what kind of Barbie birthday would be best to make your child's day. Be it fashion, animal, spa, or skate-themed, there are so many directions to go with the world of Barbie. Find a Barbie-themed cake or some treats, and buy or make some Barbie decorations. And before you know it, the work will be well worth it and your kid will be living it up at their Barbie birthday party!
This set includes 31 balloons as well as straws and ribbons for set up. The balloons are made from aluminum film and latex. They are environmentally friendly and durable.




Buy Now

We earn a commission if you make a purchase, at no additional cost to you.

11/30/2023 09:45 am GMT

This kit features 15 Playpacks that includes 1 coloring book, 4 crayons, and 25 stickers. Color in your favorite Barbie characters and all officially licensed Barbie products include some bonus fun and a princess castle door hanger.

Buy Now

We earn a commission if you make a purchase, at no additional cost to you.

11/30/2023 09:55 am GMT

This plant based lip gloss set is the perfect Barbie party favor! Suited for children ages 3 and up. Pick from cherry, bubble gym, strawberry and blueberry. Each gloss features a different Barbie character.




Buy Now

We earn a commission if you make a purchase, at no additional cost to you.

11/30/2023 10:10 am GMT

These Barbie-themed treat bags will make the perfect holder for your party favors. Comes in a pack of 16 bags.

Buy Now

We earn a commission if you make a purchase, at no additional cost to you.

11/30/2023 10:20 am GMT

This set comes with 50 inflatable balloons and pink ribbon for decorating.

Buy Now

We earn a commission if you make a purchase, at no additional cost to you.

11/30/2023 10:55 am GMT
The image featured at the top of this post is ©iStock.com/Vieriu Adrian.