Looking to plan a fairy-themed birthday? Check out the things you need for a Tinker Bell birthday party! Draw inspiration from one of literature's most iconic fairies and make your child's special day one filled with absolute magic. Tinker Bell first appeared in JM Barry's Peter Pan. Written in 1904 but not printed until 1929, the story of Peter Pan and his mischievous yet delightful, fairy sidekick Tinker Bell, has been charming generations of readers for over 100 years (via Brittanica).
The Disney version of the blonde and lime green fairy was released in 1953. Since then Tinker Bell has continued to appear in theme parks, movies, television shows, and since-written spin-off books. As a role model, she is loyal, daring, and powerful. As a party theme, this magical fairy can be a great jumping-off point for creativity and fun. Add a little bit of magic to your child's birthday party. Keep on reading to find out the things you need for a Tinker Bell birthday party!
The Basics of Party Planning
As with all parties, nailing down the details can be the most important. If you know the who, the what, the where, and the when, you're already off to a great start. And then you can get more specific with the theme. More on that later. Let's start with the big-picture planning. 
1. When can you have this magical birthday? If your child's birthday falls on a weekend, you're probably in the clear for hosting or planning a party that day. If it happens to be a weekday, you may want to check in with friends and family to see when it would work best for everyone you want to be there. 
2. This leads to invitations! Who will you invite to this birthday party? And how will you invite them? Numbers will greatly inform where you can host your Tinker Bell party, so plan accordingly. Think about who you want to include and then focus on how you'll include them. There are three easy ways to get your party invitations out into the world. The easiest is probably email. Several online e-vite platforms will likely have some kind of fairy-themed email invite you can send out to your contacts. Snail mail is a fun option, although be sure to give yourself time to let the USPS do their work and deliver the invites well before the party date! And lastly, you can always hand-deliver them to the guests for your child's special birthday!
3. And finally, a major basic in party planning, is the food! What snacks will you need to provide or outsource to catering? Be sure to check in about what allergies or dietary restrictions any of your guests may have. Once you have these details hammered out, you can get to the fun stuff!
The Specifics
Now, on to the theme! Tinker Bell is a model of fun and energy. She's adventurous and curious and so any party with her name attached to it should have games and costumes, intrigue and magic!
4. Where you will host your birthday party is perhaps the most important next step. Here are some ideas to get you started:
Tinker Bell lives outdoors so maybe a park for your fairy party would be the obvious first choice. Bring snacks and games, fairy wings, and some crafts to do altogether. Make it a picnic, set up some decorations and everyone can live out some of their park fairy dreams.
If you want to host it at home, make your home into a sweet fairy haven. Have a table for fairy-themed activities and plenty of room in the living room for dress-up and fairy games. Some cities have character rentals where you can hire fairies to come to your home and be a part of your party! Maybe Tinker Bell could make a special appearance?
The third option is to find a venue that could host your party. Some venues have rental halls or rooms specifically for parties. Sticking to the theme perhaps a good venue would be a party hall that offers a pre-decorated space. If you want to supply your decorations, be sure to select a venue that allows for that.
5. Activities are easy to plan for. You can add a fairy-themed twist to classic party games. Pin the wings on the fairy or fairy crafts! Make tiny fairy homes out of popsicle sticks and glitter glue. Bring costumes for dress up and set up a makeshift photo booth, or you could rent one!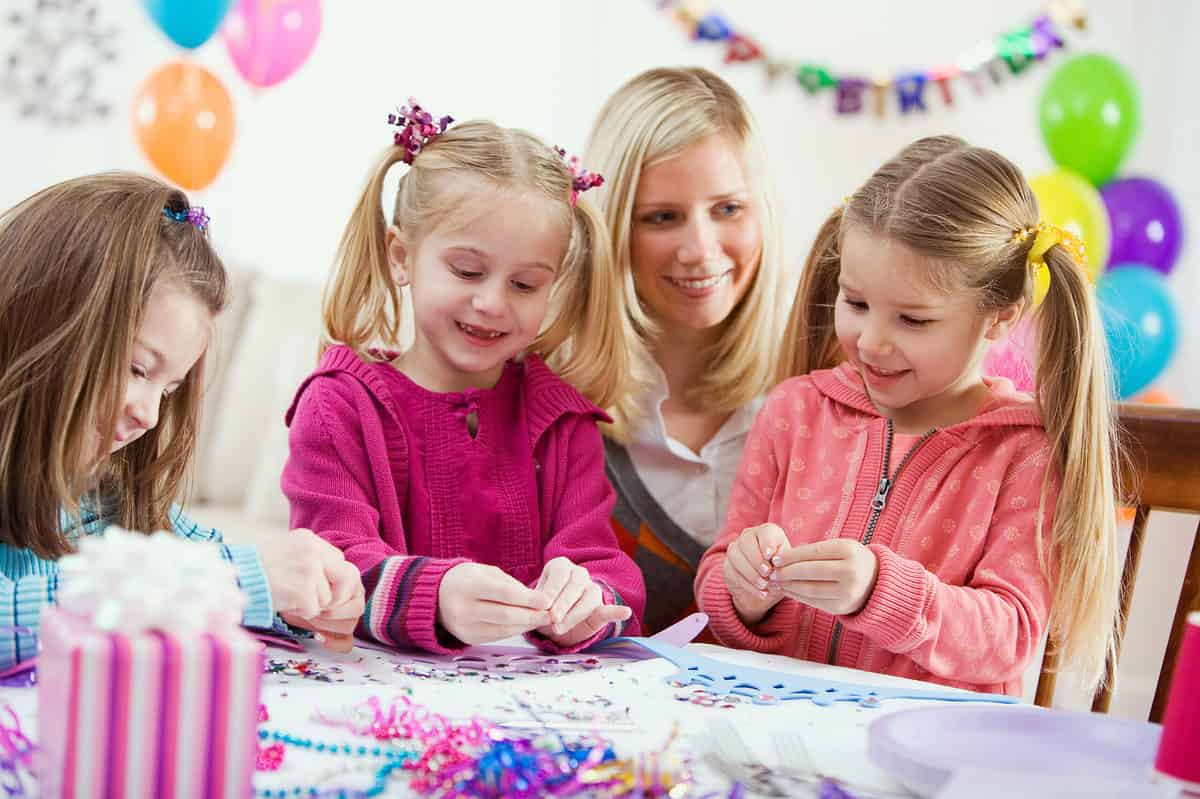 6. And finally, the cake and decorations! See if any local bakeries will customize their cake with Tinker Bell's lovely face. Or they can at least make it fairy-themed! Sheet cakes are often good for a high number of kids. Some custom cakes are a bit pricier but a double-layer cake would look beautiful with some fairies on it! As for decorations, Amazon and Walmart both offer numerous fairy-themed and Tinker Bell official decorations that will fit in perfectly at whatever venue you decide to host. You can always make your own, channel your creativity into hot glue, lots of glitter, and nature-related DIY decor.