The second birthday party is the perfect opportunity for parents and caregivers to spread their creative wings. At this age, children are just old enough to have their own preferences and appreciate a celebration created solely for them.
However, Mom and Dad still have free reign to make the really big decisions. With this happy medium, there is no need for a second birthday party to be a sophomore slump.
Whether it is a small gathering or a grand soiree, the following ideas for throwing a birthday party for a two-year-old can help you transform a birthday bash into an event to remember.
Key Points of A Second Birthday Party
K.I.S.S. (Keep it simple silly) is a good idea for planning out a 2-year-old's birthday party. Simple colors and limited decorations are going to be key.
Keep the party small and short to keep overstimulation and meltdowns at bay.
Have a central side-by-side play activity be the focus as most 2-year-olds will be tapped out or not understand more complex games or activities.
Second Birthday Party Ideas
Feeling stumped about the best birthday party for a two-year-old? Have no fear. With a little imagination, these ideas are motivating enough to make you want to break out the balloons in no time.
Rainbow Theme Birthday Party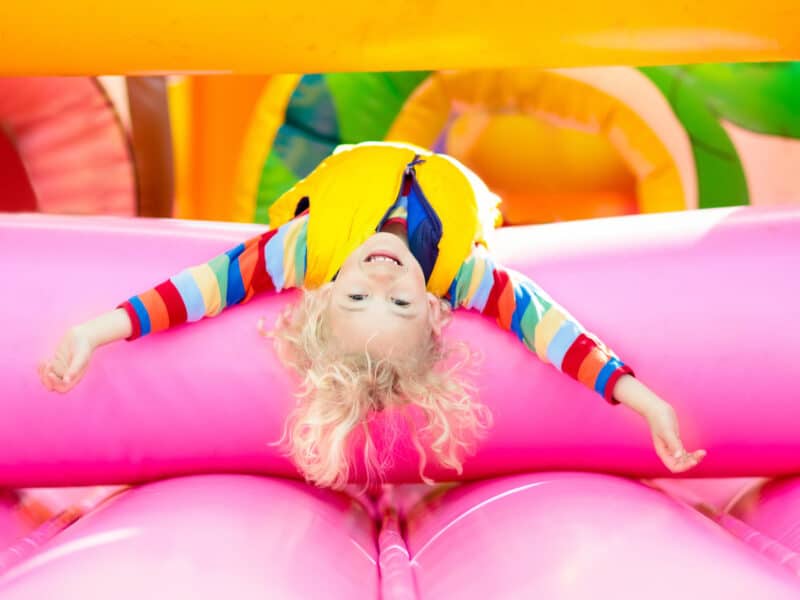 What toddler would not love to see an effusion of color? Rainbows are a simple and effective way to get the celebration going. By following the color sequence acronym ROYGBIV (red, orange, yellow, green, blue, indigo, and violet), you can create a color scheme for everything from bright balloons to sparkling streamers. Jumbo crayons make great party favors, and don't forget the colorful candles and sprinkles for the cupcakes.
Stuffed Animal Surprise Party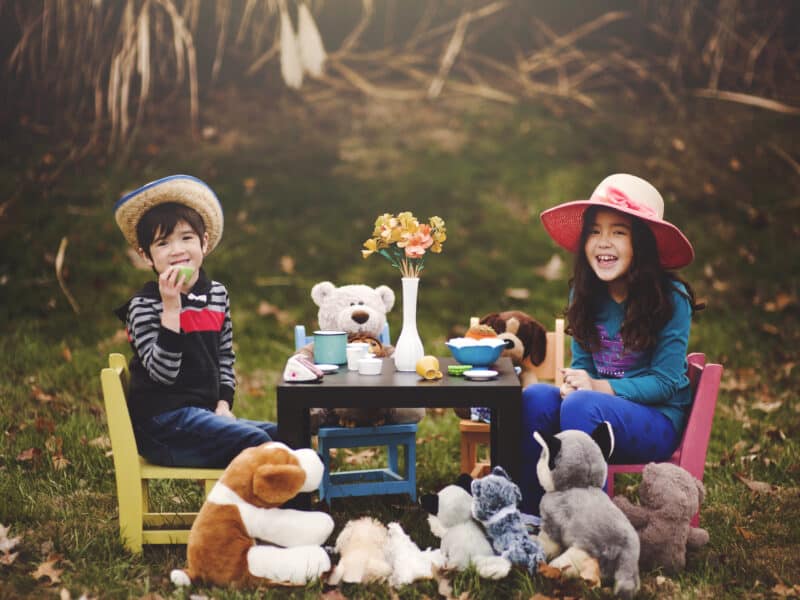 Toddlers have a special affinity for their teddy bears. So why not throw a party with cuddly surprises at every turn? In addition to traditional teddy bears, other stuffed animal ideas include fluffy bunnies, furry lions, fun giraffes, and even stuffed dinosaurs. With endless opportunities ranging from giant stuffed animals for seating to a zebra-striped birthday cake, this party is just as delightful as a day at the petting zoo.
Very Hungry Caterpillar Party
The Very Hungry Caterpillar is one of the most beloved children's books of all time. Give your child a critically acclaimed theme and encourage a love of literacy with this fun birthday party idea. Party favors can include bookmarks and copies of the picture book for your toddler guests and healthy snacks from the book (like strawberries or watermelon) are easy finger foods that your own little "caterpillar" can enjoy.
Solar System Party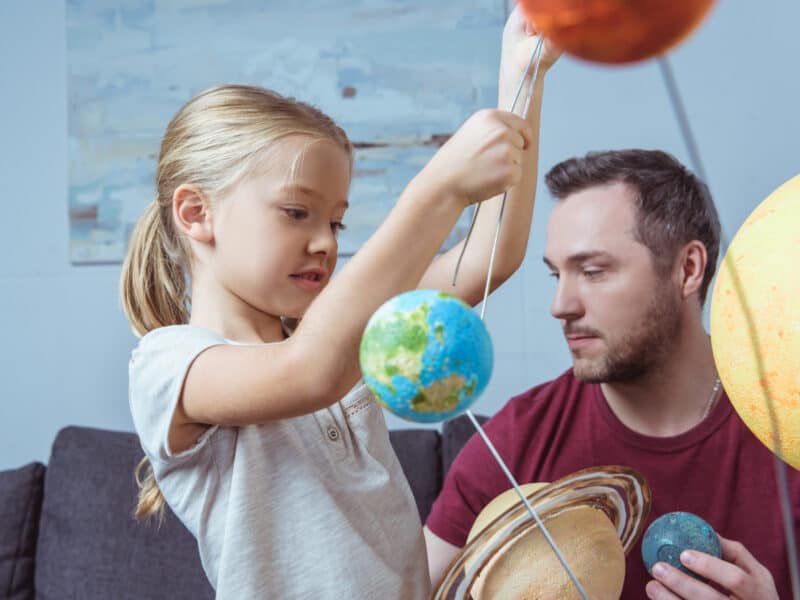 By this age, your child is probably old enough to recognize the tune of "Twinkle Twinkle Little Star." So why not throw a party for your own little star? Party ideas include a silver-sequined backdrop, hanging solar system or star mobile, space shuttle photo booth, and cloud balloons. To complete the theme, serve homemade star crunch or moon cakes.
Under the Sea Birthday Party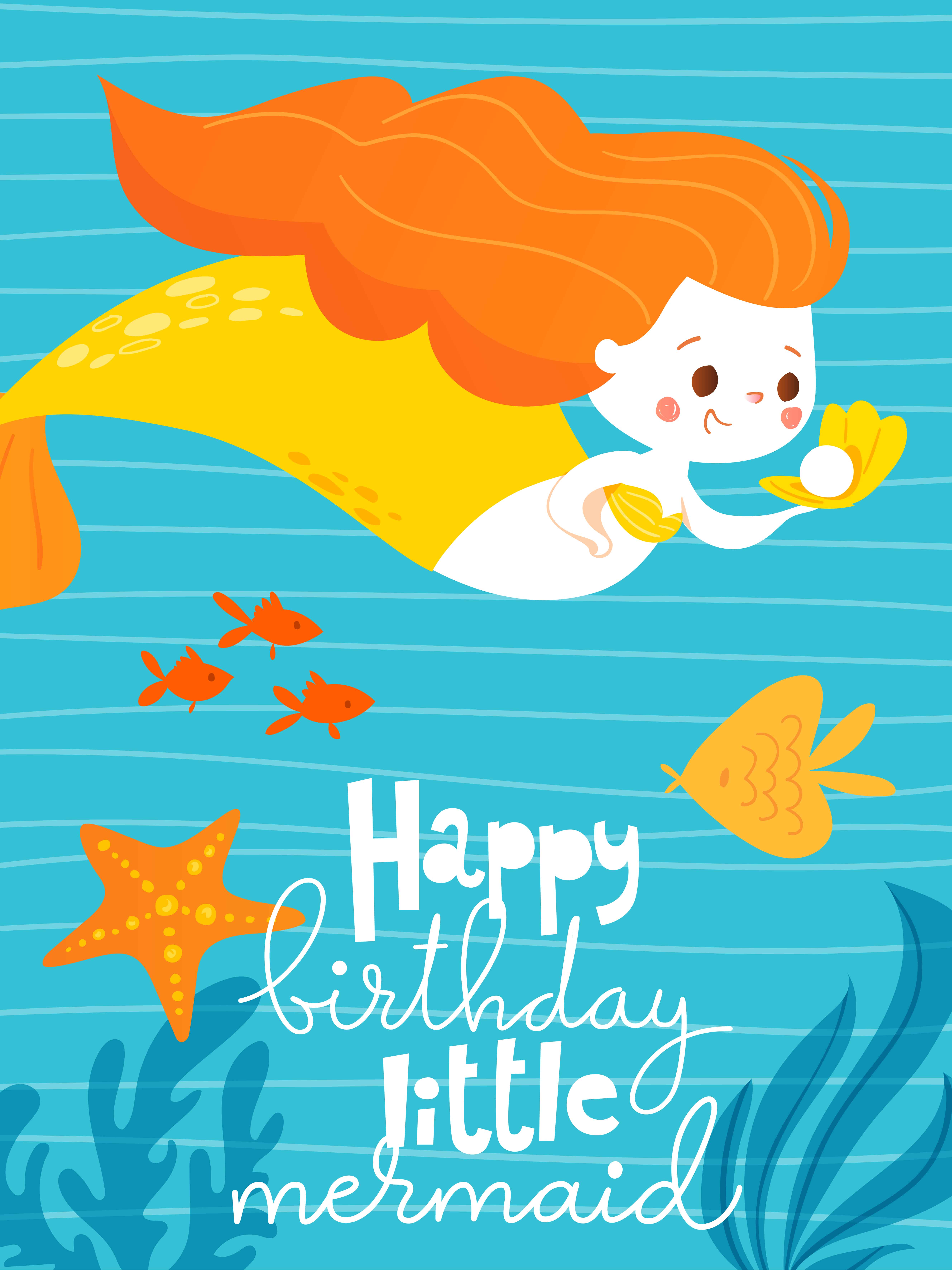 Adventures await your toddler with this nautical theme. Whether your little one is the captain of a ship or prefers to dress up as a mermaid in an underwater kingdom, the visual opportunities are endless for this celebration. Deck the venue with blue balloons and treats shaped like everything from seahorses to clown fish. And a treasure chest is a great way to break out the presents!
Second Birthday Party for Boys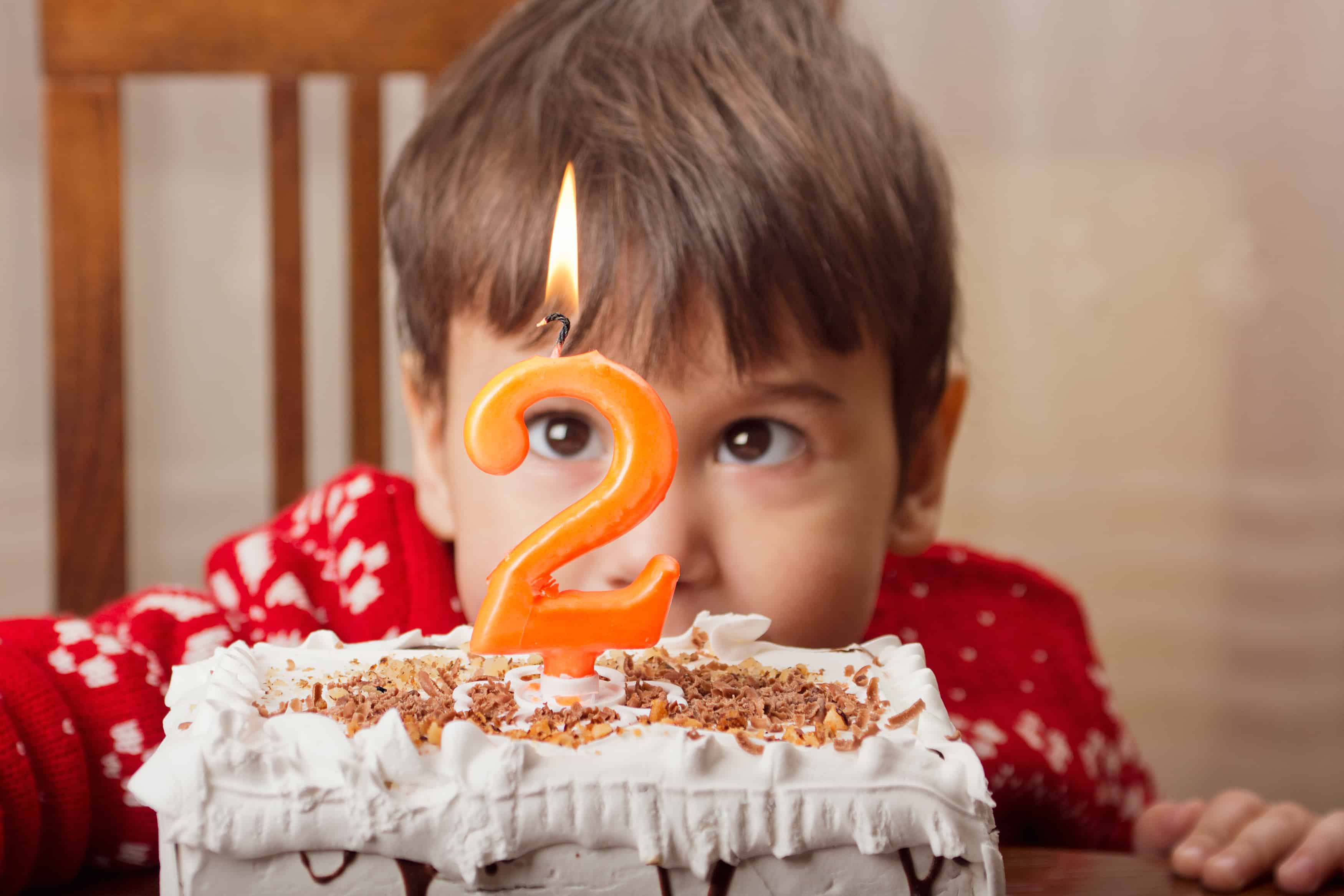 If you are throwing a second birthday party for boys, these hands-on ideas can help your little one feel like the big man in charge. Be aware that some of these ideas will also work for a girl's party as kids are interested in all manners of things.
Race Car Party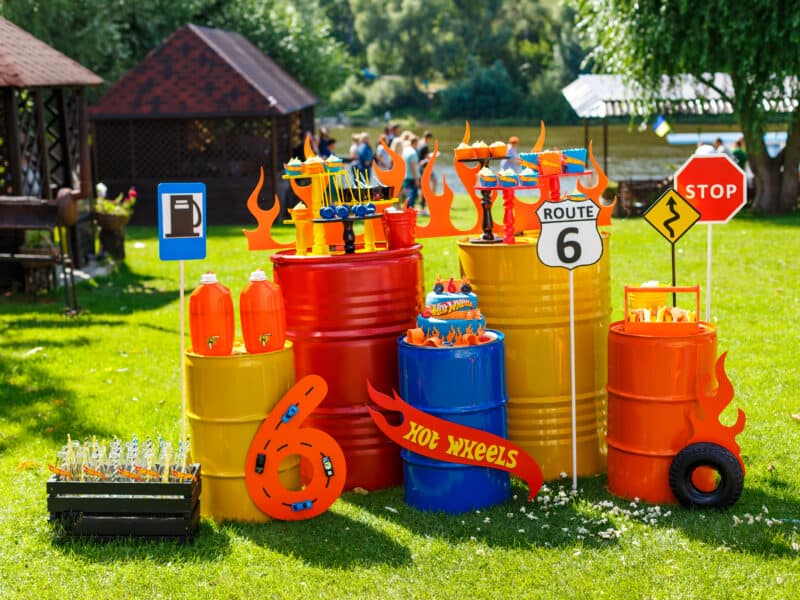 At this point, your little one might be super into Hot Wheels. Create an attractive birthday party with bright red race cars, black-and-white checkered tablecloths, pit-stop section for birthday presents, and a race-track birthday cake.
Cool Construction Party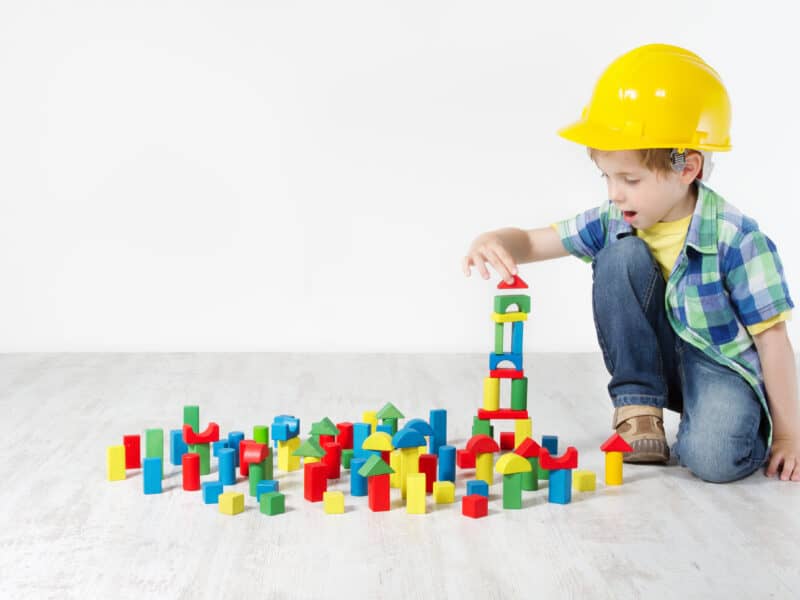 A construction theme is a hands-on treat. Toy tractors, sandboxes with shovels, and bright orange traffic cones are all fair game. Yellow construction hats and faux dirt (made of Oreo cookies) make excellent finishing touches. This activity might be a touch messy so this theme may best be held outside.
Special Superhero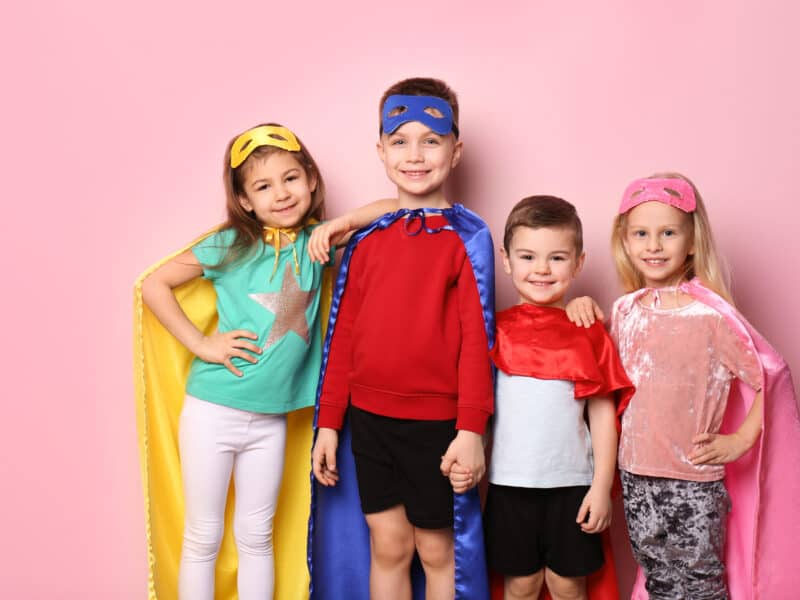 A "boy birthday party" brainstorming session would not be complete without considering the superhero theme. And since your little one is his own hero, there is no need to splurge on trademarked decorations. Cape costumes, stickers, colorful construction paper, and plenty of printables can make the perfect superhero party – even on a budget.
Second Birthday Party for Girls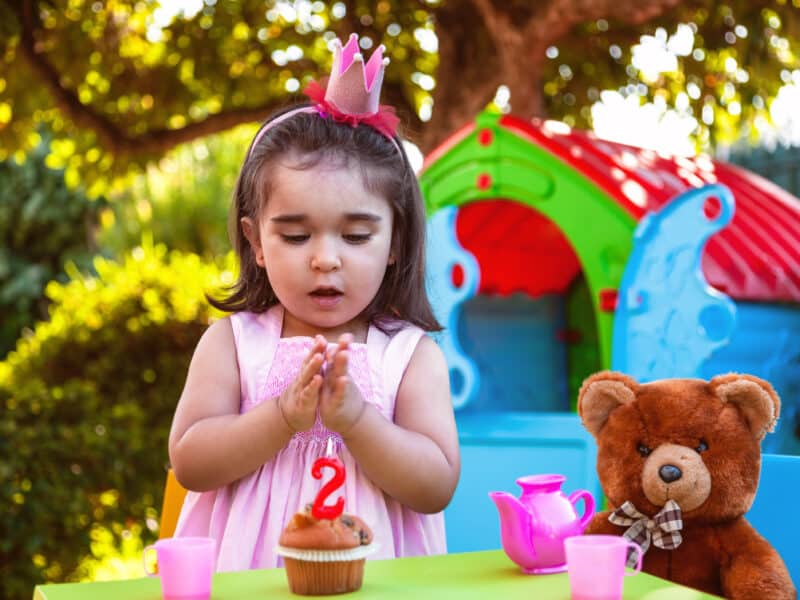 Those planning a second birthday party for girls can dream up a host of themes to celebrate their tiny angels. As mentioned above, some of these ideas will work for a boy's party as well. Kids will have all sorts of interests.
Magical Unicorn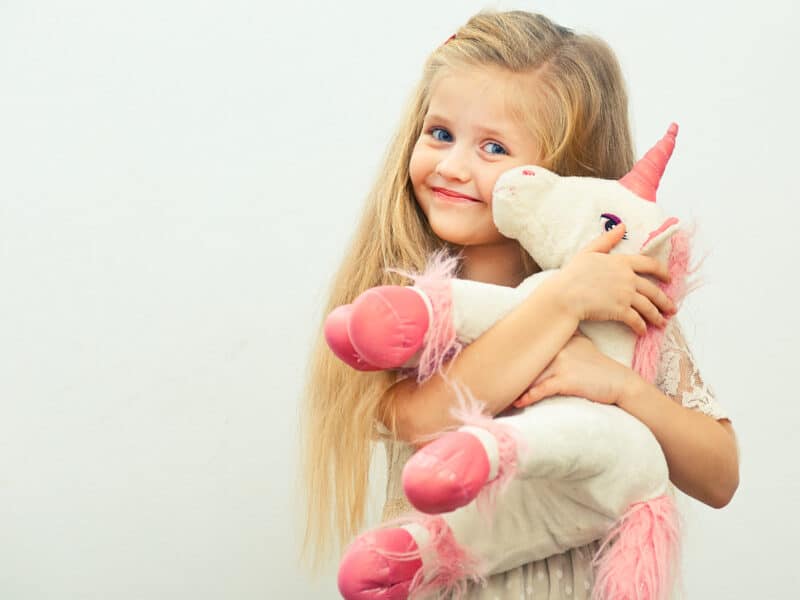 Whether your little girl loves My Little Pony or Grimm Fairy Tales, the unicorn theme is a special treat. Ideas include pointed party hats as unicorn "horns," unicorn stick toys, and pastel or silver decorations to create your own dream world.
"Raggedy Ann" Party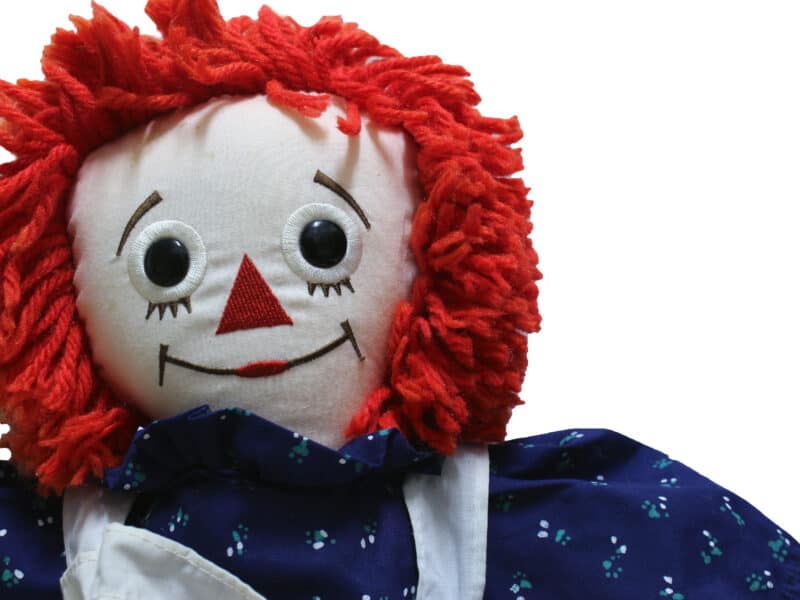 This birthday party is a vintage delight. Select or create your favorite rag dolls with yarn for hair and triangular noses. Additional decor ideas include patchwork tablecloths and small stuffed dolls as party favors.
Ballerina Bash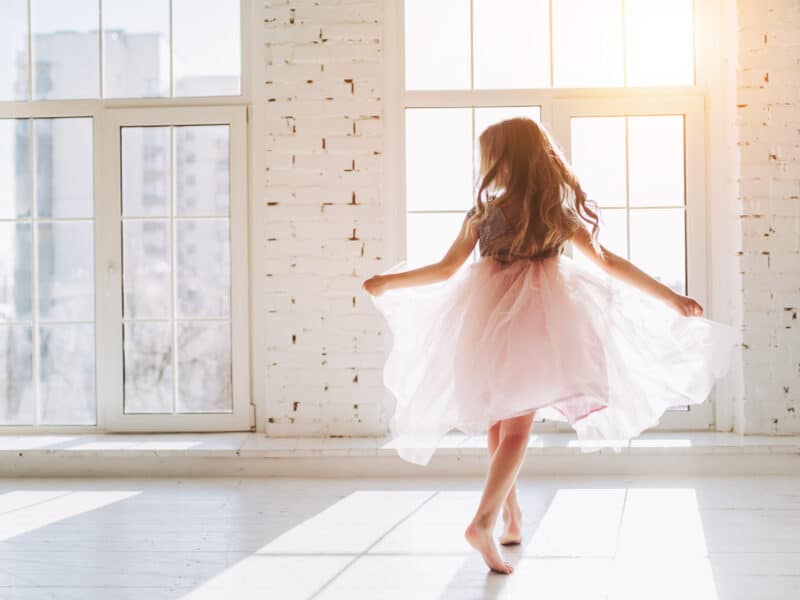 While your little princess might not begin ballet lessons for another year or so, it is never too early to wear a tutu! This fun theme will make any birthday girl feel like the belle of the ball. Throw in some classic music and a dance floor and you have yourself a grand stage.
Second Birthday Party Schedule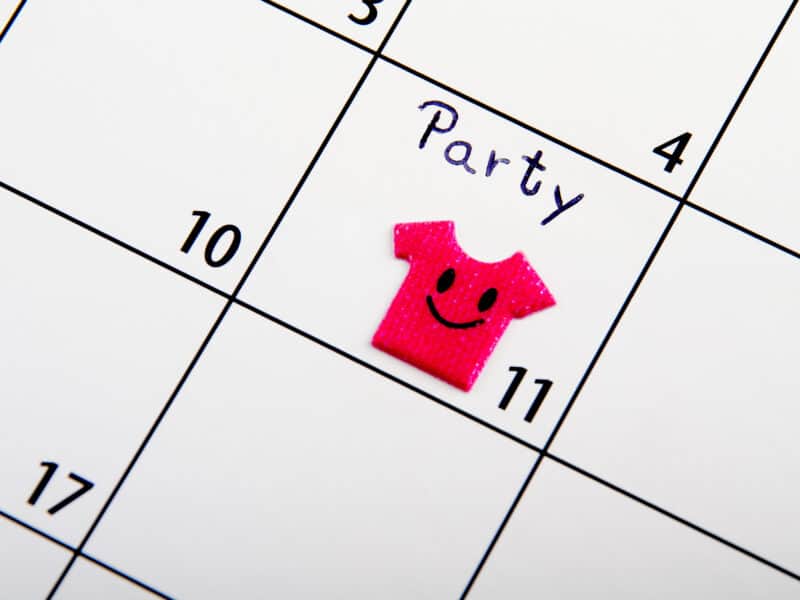 Although a birthday party for two-year-old is undoubtedly exciting, chasing after toddlers over the course of numerous activities can quickly feel overwhelming. Fortunately, a party schedule can help you remain on track:
Before the Big Day
6 Weeks Before: Finalize your ideas for a venue or home party theme. Brainstorm any stations or activities you wish to have. Keep in mind important logistics like extra party chaperones and accessible restrooms. Do not hesitate to enlist help! Enlisting a caterer can ensure the cake and snacks are picture-perfect, and hiring a professional photographer can help preserve memories forever.
4 Weeks Before: Mail party invitations. Shop for party supplies and store them away.
1 Week Before: Email reminders. Call any parent who has not RSVP'd. Finalize food and drinks. Gather any party supplies and make sure nothing is missing
1 Day Before: Assemble goodie bags or party favors.
4 Hours Before: Set up any party stations (e.g. photo booth, bounce house).
1 Hour Before: Finalize snack areas. Help the birthday boy or girl get ready to party
For the Party Day
15 Minutes: Have parents check-in at your front station. Be sure the station includes a sign for restrooms, gifts table, and other important information. To keep children occupied while other guests arrive, leave out age-appropriate toys like jumbo crayons. Ensure plenty of walking room and seating.
15 Minutes: Schedule a high-energy game (e.g. group dancing or sing-along) to help children burn off some of their excitement.
15-20 Minutes: Allow children to participate in stations or activities like face-painting stations or crafts.
20 Minutes: Time for cake! Gather children around for the main event (cake and a basic meal, cake and ice cream, etc).
15-20 Minutes: As the party winds down, this is a great time for live entertainment (if any). Ideas include a story or puppet show. Alternatively, you can schedule the "opening of gifts" during this time.
15 Minutes: Hand out goodies and say goodbyes.
Indoor Birthday Party Ideas for 2 Year Olds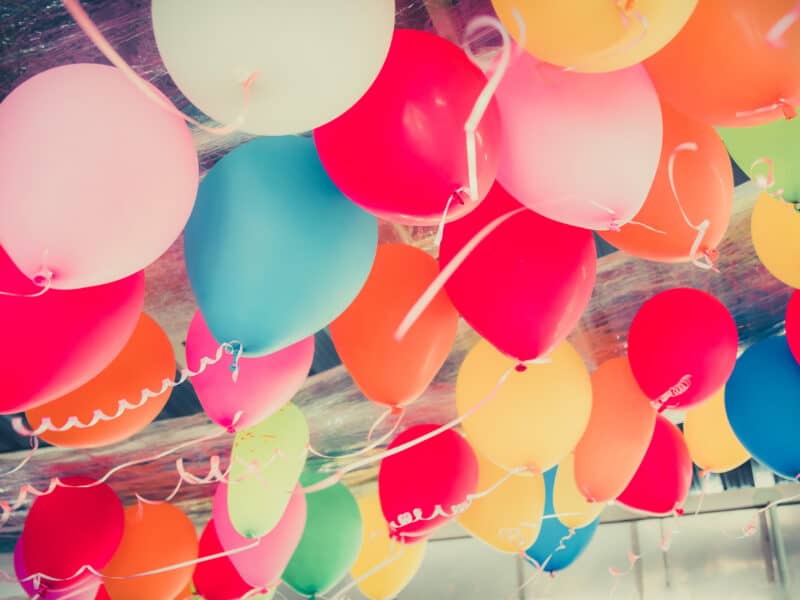 Indoor birthday parties have several advantages. These parties are often easier to contain and manage, and they allow you to keep things cozy even if the weather outside is frightful. An indoor birthday party is a terrific way to plan an imaginative getaway – without ever needing to leave the room.
Day at the Museum Party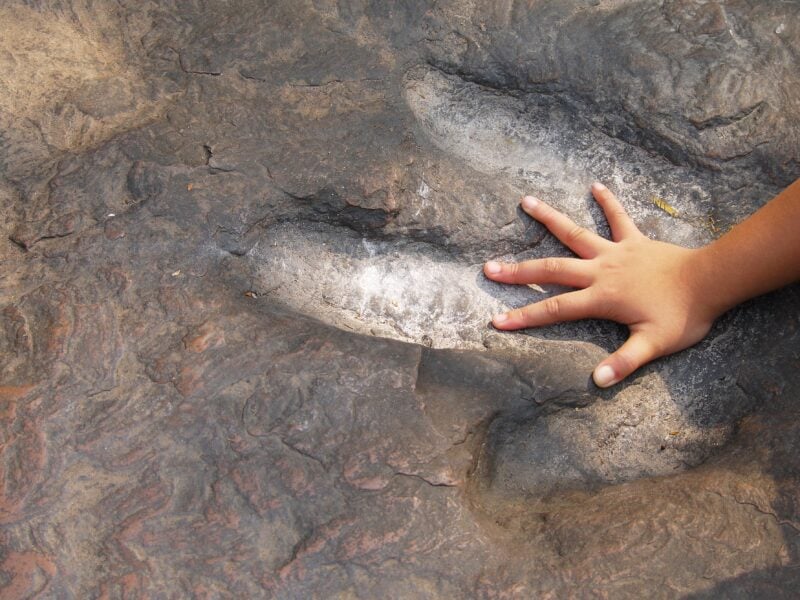 Set up indoor stations for children to explore the world and participate in hands-on activities. From dinosaur displays to Play-doh mountains, the options are endless.
Lego-Land Party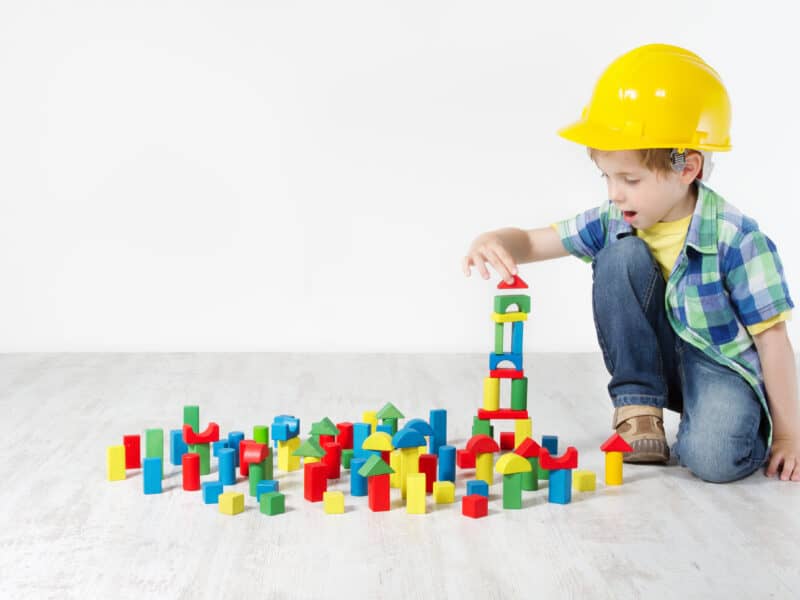 Whether you visit a Lego-Land park or simply host a Lego party theme of your own, these construction toys allow you to create any world you wish.
(The Ultimate) Tea Party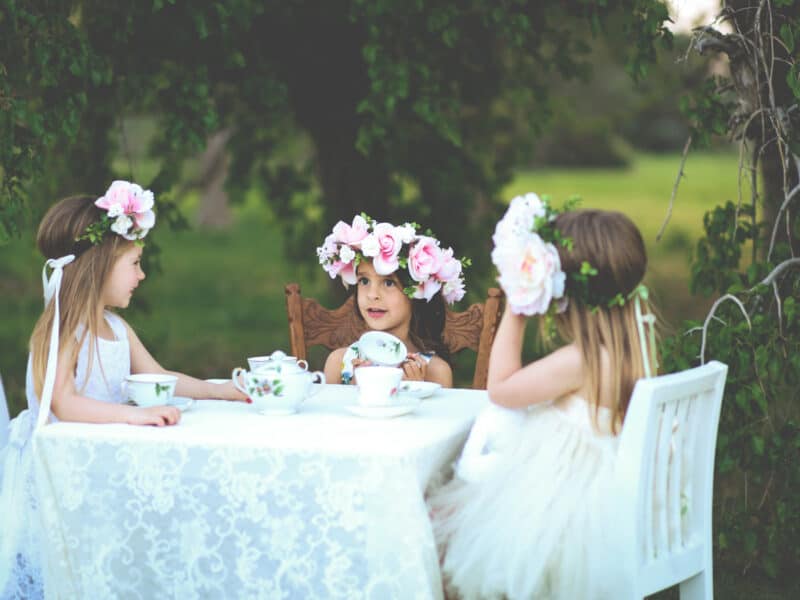 Take the childhood favorite to the next level by hosting a full birthday party with a tea-party theme. Ideas include a dress-up station or story elements from famous tea parties like the one in Alice in Wonderland.
Outdoor Birthday Party Ideas for 2 Year Olds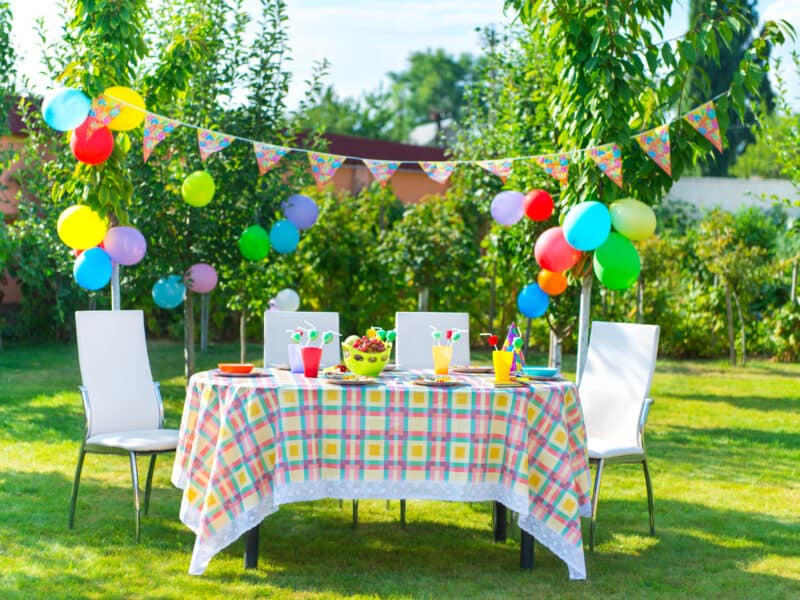 At this age, children love the idea of standing on their own two feet and exploring. Outdoor birthday parties allow two-year-olds to unleash some of that boundless energy while keeping Mom, Dad, and buddies close by.
Backyard Camping Party
Even if it is just "pretend," a camping-inspired party is sure to delight all. From magnetic fishing games to s'mores for snacks, this is the perfect way to enjoy the great outdoors.
Backyard Barnyard Party
Dress your little one up in jeans, a checkered shirt, and a straw hat for an Old MacDonald party. Decor ideas include haystacks and other farmhouse arrangements for pleasing pictures. Bring along toy horse sticks or magnetic "pin the tail on the donkey" games. If you want to go all out, hire a petting station to complete the party theme.
Backyard Bubble Party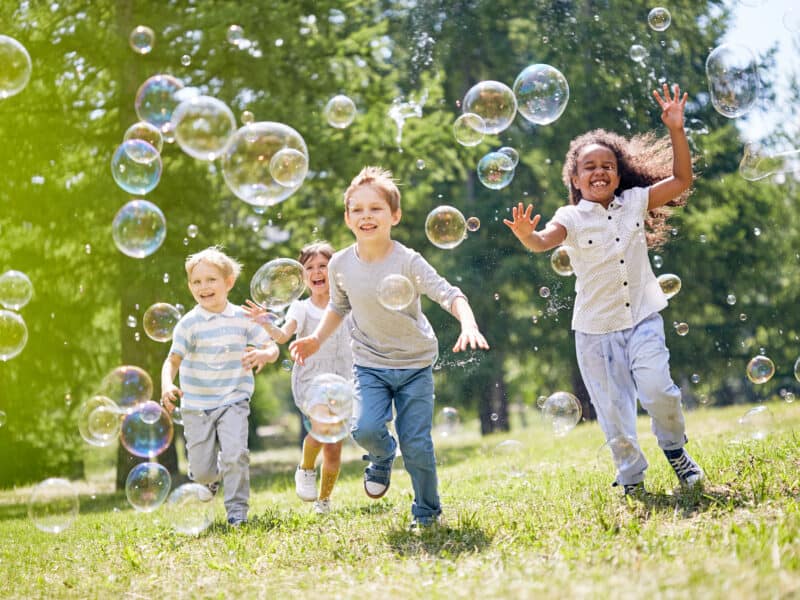 Great outdoor parties do not have to be complicated. Enough bubble solution and a few giant bubble wands can be enough to delight your toddler for hours. And when the fun is done, be sure to offer parents take-home bubble bottles as party favors.
Unique Birthday Party Idea for Second Birthday
If you are brainstorming second-birthday party ideas that do not necessarily feature princesses or superheroes, try hosting an interactive event. One such idea is a fossil-hunting birthday bash. Great for children who love reptiles and dinosaurs, this party can make boys and girls feel like they are exploring a real fossil excavation site.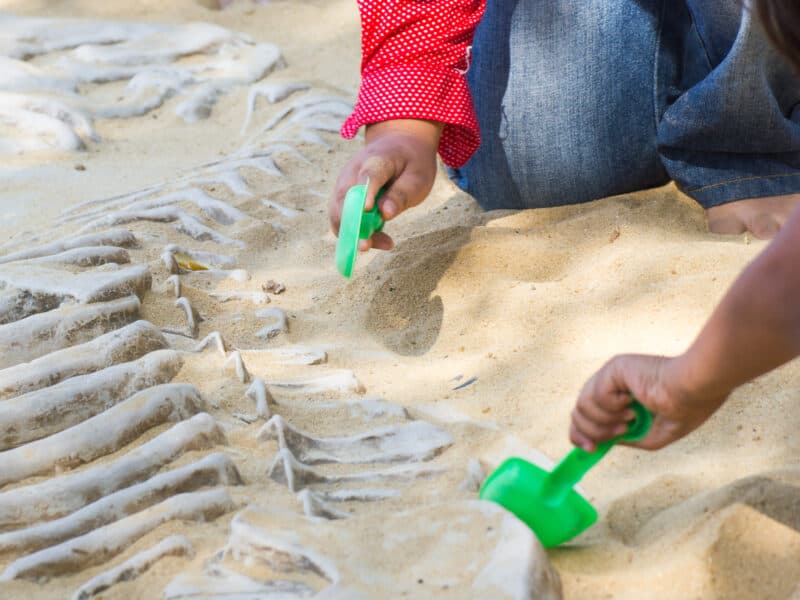 Ideas for this setup include sandboxes with buried treasure, toy shovels, replica fossils, dinosaur figurines, and a vintage map backdrop. Party snacks like cakes and cookies should also feature a reptile theme. Finishing touches like magnifying glasses and toy binoculars put this party in a league of its own.
Second Birthday Party Entertainment
Entertainment for a second birthday party usually comes in two forms:
An activity at one of the "fun stations" (set up throughout the party and available at any time)
Performance entertainment for the entire group (usually held before or after the main cake-cutting)
Activity station ideas for a second birthday party may include the following:
Small bounce house (with a grownup to supervise)
Face-painting station (to become a favorite safari or farm animal)
Balloon artist station
Bubble-blowing station
Outdoor chalk and mini chalkboards
Plastic balls (e.g. inside a small inflatable pool)
Sandcastle station
For whatever type of stations you chose, make sure there are at least two adults in charge (one to operate the station and the other to ensure the children take turns).
Examples of performance entertainment include the following:
Puppet Show
Group Story
Clown / Funny Face
Sing-Along
Second Birthday Party Food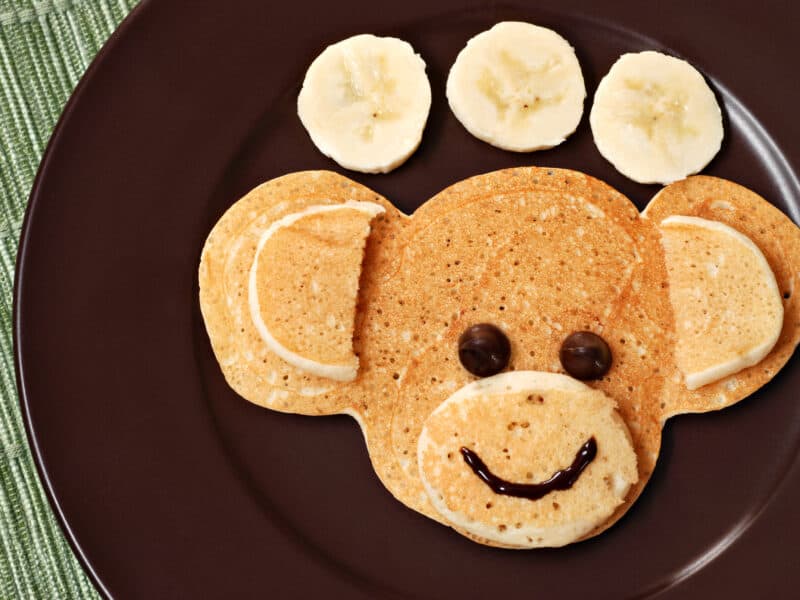 If you are putting in the effort of planning a party and inviting guests, it is understandable that you want the party food to look picture-perfect. But it is also important to include food that is both healthy and easy for two-year-old guests to handle and eat. For example, if your party has a Curious George theme, slice up bananas to make a toddler-friendly treat.
Chicken nuggets, PB&J squares, or soft fruits like sliced strawberries are also great options for a light lunch or snack. While it is fine to offer cotton candy stations or ice cream as a special treat, always remember that the birthday cake typically has enough sugar to satisfy any toddler's tummy! It is also important to note that sugar rush is a very real thing in toddlers and the crash could lead to a meltdown. Planning the party around nap time is a great tactic to avoid the dreaded sugar crash.
Other Birthday Party Finger Foods:
Low-sugar cookies (or gluten-free cookies)
Mini corn dog muffins
Mini pizzas
Sliced strawberries
Mini chicken fingers
Blueberries
Yogurt cups (or coconut milk yogurt alternative)
Juice pouches (100-percent juice; no sugar added)
Important: Ask parents to indicate any food allergies (e.g. nut, gluten, dairy) on RSVPs. This helps give you enough time to ensure availability of other options.
Second Birthday Party Themes
One of the great things about children this age is that a party theme can convey an overall idea (e.g. farm animals) or focus on a specific character if your toddler has already chosen a favorite (like Elmo or Blues Clues).
Fairy Tale Theme
This theme offers plenty of creative freedom. You can choose a classic fairy tale (like Little Red Riding Hood or Tinker Bell) and dress your little one up with cape, fairy wings, or any of the related fixing. Alternatively, you can select a Disney fair tale and stock up on the related party decor.
Circus Theme
This theme provides plenty of fun and visuals. Start with red-and-white striped decor and then add thematic elements like stuffed elephants, popcorn or cotton candy stations, or even a clown for entertainment. If you a feeling very ambitious, look for a venue that offers shaved ice or a toddler-friendly carousel.
Puppet Theme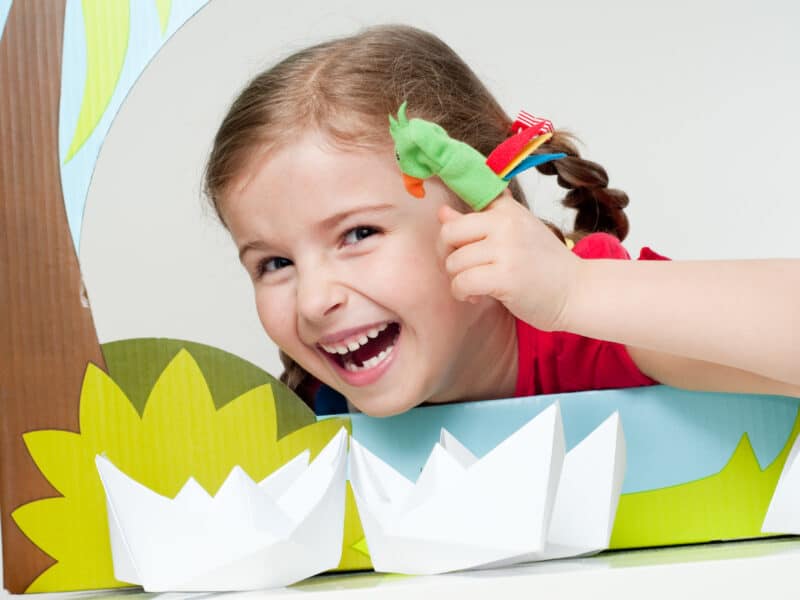 Puppet-theme parties can either refer to the entertainment (using finger puppets or hiring puppeteers) or parties based on popular franchises (like Elmo's World or Sesame Street). Be aware that some child might be frightened by this idea so it's wise to have a back-up plan.
Animated Theme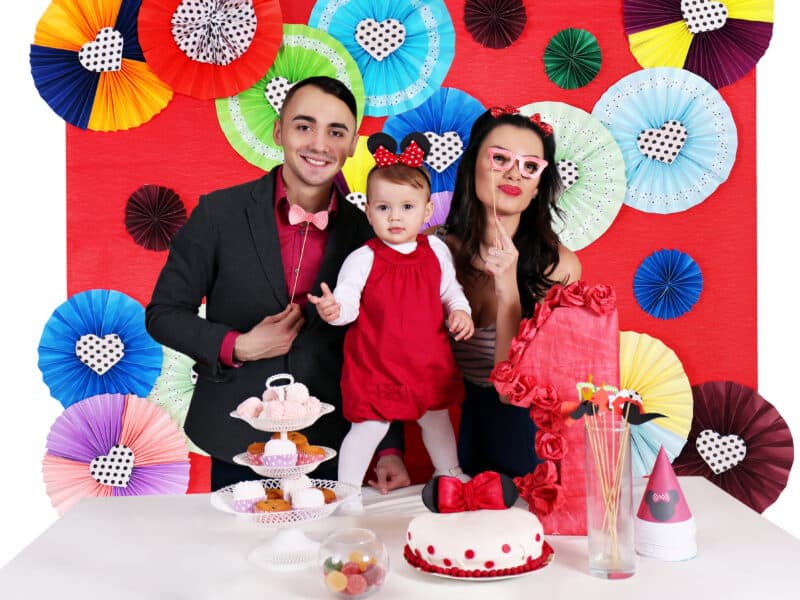 By design, animated characters make great silhouettes. Mickey Mouse is one of the most common party themes for toddlers, but you can also browse the lineup on Nick Jr. or PBS Kids for other animated characters that your two-year-old might enjoy.
Second Birthday Party Venues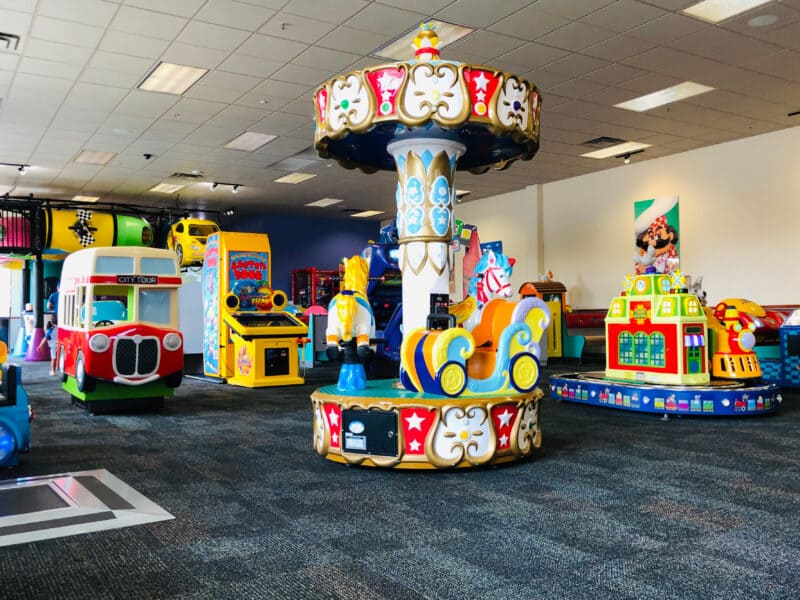 While it is perfectly acceptable to host a second birthday party in the home or backyard, some people prefer a central location or dedicated party venue. Whether you need more space or prefer the idea of outsourcing parking and cleanup, consider calling a few second birthday party venues.
An added bonus is that these venues may have discount packages and on-site party themes. Some facilities may also close off party of the venue if you indicate that the attendees will be babies and toddlers.
The most popular locations for second birthday parties include family entertainment centers (like Chuck E. Cheese), soft play gyms (such as Gymboree), or inflatable playhouses.
Budget-friendly party venues include playgrounds, church recreational halls, children's play areas of public libraries, or community workshops (e.g. Build-A-Bear).
Second Birthday Party at Home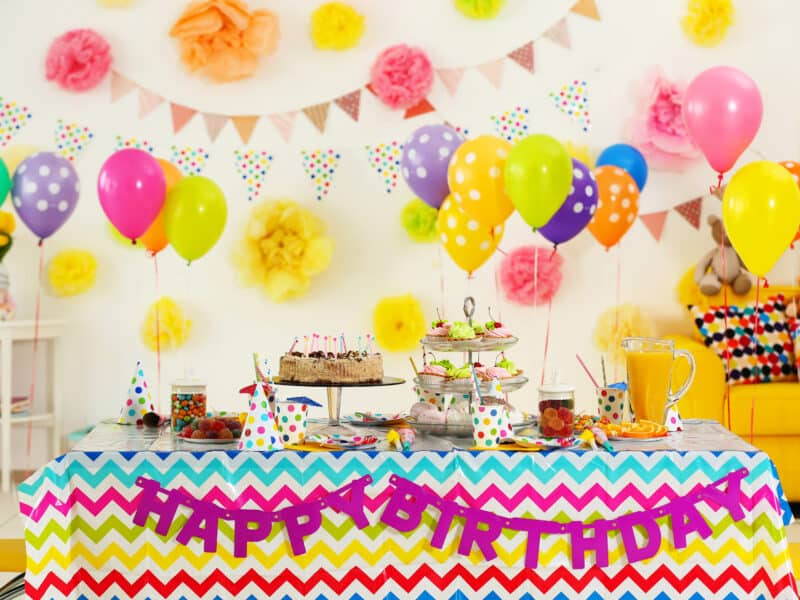 Not everyone wants to shell out the extra money to rent a facility. The great news is that you can host a fantastic second birthday party at home. Parties held at home can be cozy, easy to plan, and easy to keep organized and contained. If you have a large backyard, themes like camping, bubbles, or inflatable pools can offer endless fun.
Even if you do not have outdoor space, there is plenty you can do for your little one's closest pals. For example, you can host a Pancakes & Pajamas party with fun tablecloths, pillows, and mini-pancakes. With toppings like chocolate chips or sprinkles, this party is a memorable way to begin any birthday morning. Other ideas include an indoor train party for fun with locomotives or a "bug's life" party with pretend ladybugs, fuzzy toy caterpillars, and colorful butterflies.
Second Birthday Party Invitations
Mail invitations no later than four weeks before the party. Include the date and time, drop-off and pickup location (with directions), and RSVP information. Inform parents if they need to bring anything (like a swimsuit or towel), and ask them to let you know in advance about any allergies or special accommodations. Clarify whether you will be offering lunch or dinner, and mention any type of group entertainment involved (such as a clown or the name of a movie). If a parent has not responded, email or call a week before the party.
Second Birthday Party Thank You Cards
With today's hectic schedules, it is always courteous to send a thank-you card for attendance as well. For example, if a guest brought your two-year-old a gift, the best method is to snap a photo with each gift and send it with a thank-you card. And of course, you should always thank your guests at the door, handing each a party favor as they leave the party.
Second Birthday Party Gift Ideas
For many people, shopping for a two-year-old is no small feat. While most know that it is important to select an age-appropriate gift, it is easy to wonder whether a present is either too advanced or too babyish. The following second birthday party gift ideas are great for narrowing down options within this age group.
Play-Doh Modeling Clay
This gift allows two-year-olds to build fine motor skills while honing their imaginations. Great for sensory and tactile development, this toy is a tried-and-true favorite for the toddler years.
Mini Kick Scooter
At two years old, children have just begun to gain their footing and explore the world. This toy helps encourage spatial balance and builds upon foundational gross motor skills. Whether on the gift table or under the Christmas tree, the scooter is a thoughtful and beneficial toy.
Pretend Play Housekeeping Set
While it may baffle adults, but children this age often prefer nothing more than to imitate everyday activities. Pretend play objects like mops and brooms help two-year-olds feel like one of the "big kids" while encouraging taking turns and social interaction.
Mess-Free Coloring Kit
At this age, children begin fascinated with colors and also want to begin using writing utensils. Parents and caregivers want to nurture this learning stage…while sparing the floors, walls, and furniture from scribbles. Mess-free coloring kits offer the perfect solution. They are also great for transport and travel.
Toy Drum
Spark an interest in music, encourage hand-eye coordination, and provide a creative outlet with a toy drum designed for two-year-olds. Studies have also shown that personal instruments may build math skills and related brain development – music to any parents' ears.
The image featured at the top of this post is ©Oleg Mikhaylov/Shutterstock.com.