Are you looking for fun places for birthday parties in San Antonio? Then check out our list of some excellent venues for celebrating a birthday in style. From museums to aquariums to farms to golf to skydiving, our list covers birthday venues for the adventurous and not-so-adventurous birthday person to enjoy an amazing day.
1. The San Antonio Aquarium
The San Antonio Aquarium is perfect for birthday parties. They offer several packages to make planning a birthday much easier. The core package has a host that gives a guided tour of the aquarium, a private room, and party favors. For an additional cost, you can get a private visit from a mermaid or pirate, a private mammal interaction, or a sloth interaction. A birthday here will be a birthday that is always remembered.
2. Science Mill
Check out this great birthday venue; the Science Mill. It has cool exhibits, a science and art park, and an aquaponics greenhouse. But the Science Mill isn't just a unique place to learn and explore. And it is also a great place for a birthday party. Birthday party packages include a private room and access to over 50 interactive exhibits. And it doesn't end there; party guests watch a 3D movie while enjoying refreshments.
3. ZDT Amusement Park
What will you find at ZDT Amusement Park? The question is more like, what won't you find there? They have go-karts, trampolines, a splash park, a rock wall, a silo climb, a raft water coaster, an arcade, and much more. So if you love to have fun, then why not celebrate a birthday at ZDT Amusement Park? They offer birthday packages that include unlimited rides, attractions, and video games. Plus they provide a party room and pizza. Whether you are planning a party for a 5-year-old or a 50-year-old, this is an amazing place to spend your birthday.
4. The DoSeum
The DoSeum is a children's museum dedicated to hands-on exploration, creative play, and learning new ways to look at the world. The facility wants to foster communication between educators, students, and families to have a place where everyone can open their minds to new ideas. And they also have birthday parties for curious kids to spend their special day. They offer party packages with special activities like a Dino Dig for 3-4 years olds and Slimetastic Science and Operation Cupcake for kids 5-11. The DOSeum is the perfect combination of art and science that will stimulate creativity and open kids up to the beauty of science and learning.
5. Party At The Farm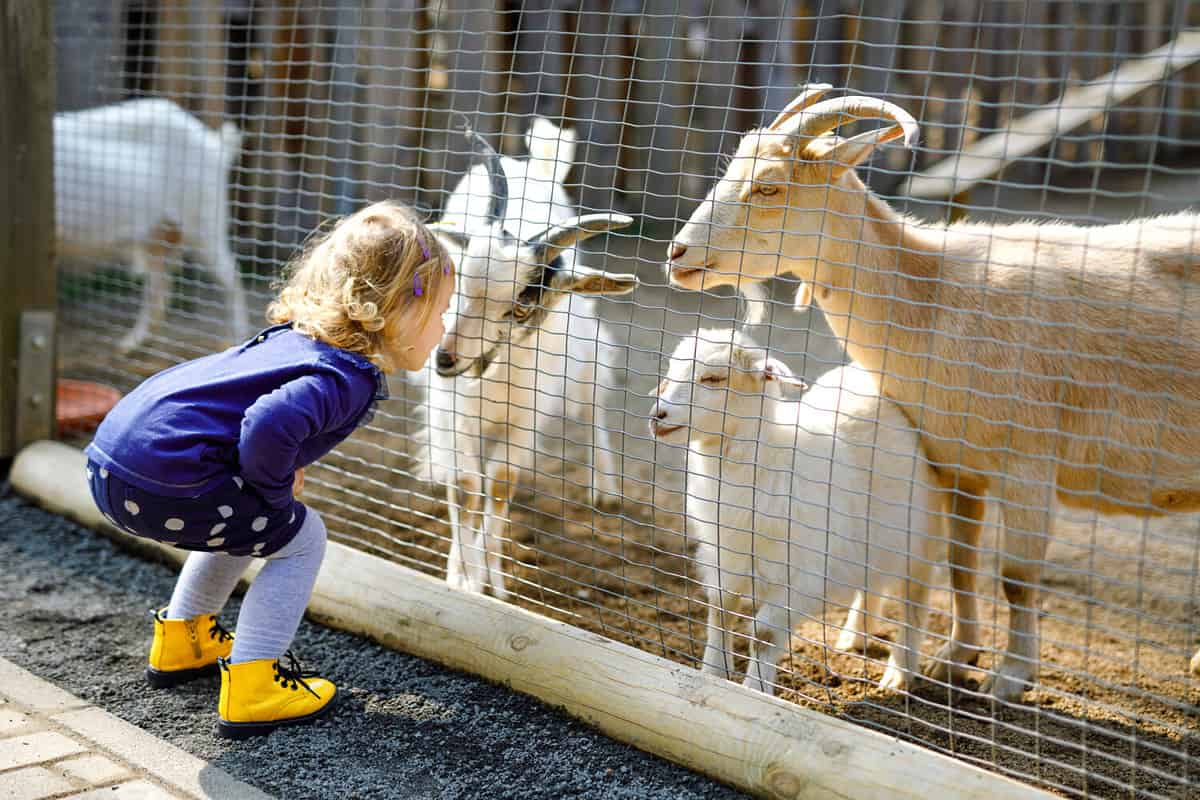 Animal lovers will love a birthday party at Party At The Farm. It has a petting zoo and pony rides available for birthday parties. The farm offers a large space for setting up and a private tour of the animals. They only allow one party at a time, so you will always get the special attention of the owner, who has been providing a fun place for animals and children to interact for over 35 years. So you know you are in good hands as she will facilitate anything you need for the party. You can bring in your own food and drinks, or she can assist you in ordering through a local restaurant so you can plan an amazing all-ages birthday that every animal lover will enjoy.
6. Monster Mini Golf
At Monster Mini Golf, you get more than just mini golf; you get laser tag, virtual reality games, a laser maze, and an arcade. You know your birthday guests won't get bored at a birthday party here. They have five different birthday party packages to choose from to plan an exciting birthday party filled with games and good times.
7. Mad Science
Mad Science will bring the birthday party to you. The scientists at Mad Science set up birthday activities and science demos to teach kids science is fun. They come right to your door and bring all of their experiments and activities to you. All they need is a table, water, and access to electricity to set up their wacky and wild science experiments to keep kids interested and engaged throughout the party. Their parties are best for kids ages 4-12.
8. Airtopia Adventure Park
Airtopia Adventure Park is an exciting place to have a birthday. They have trampolines, a high ropes course, wall climbing, and more. They even have a soft area and toddler-friendly play structure, so little brothers and sisters don't have to miss out on the big kid fun. Adults can even get in on the action on the floor, jumping and playing. Or adults can sample adult beverages or watch a sports game on the many TVs throughout the place. Airtopia prides itself on taking the stress out of birthday planning by handling everything so parents can just enjoy the day with their guests.
9. Game Kingz
Game Kingz gaming truck brings the party to you. If you are looking for a fun birthday experience for your special birthday person, then this is it. The game truck has plenty of options for gaming with friends and family. They supply everything and arrive at your door ready to party and start the birthday celebration.
10. Lego Land Discovery Center
Lego Land Discovery Center is a birthday venue that everyone loves. Classic legos captured the imagination of generations, and at Lego Land, kids can have the ultimate Lego experience. Lego Land has three different birthday packages to choose from, so there is an option for every budget. And all of the packages include playtime, rides, and a 4D movie theatre. Lego Land is fun any day, but it's even better on your birthday. Friends and family will have a fantastic birthday party at this place, the heart of creativity.
11. Morgan's Wonderland
Morgan's Wonderland is a theme park that includes everyone. The owner was inspired by his daughter to create a theme park with special needs and differently-abled kids in mind. And that is how Morgan's Wonderland was created. This theme park has everything a traditional theme park has, like a playground, carousel, waterworks, a Ferris wheel, and much more for kids of all ages and abilities to enjoy. And to make a good thing even better, they do birthday parties. They have several party options and make planning everything for your special someone's special day easy.
12. San Antonio Zoo
San Antonio Zoo is a wild place for a birthday party. The zoo has several options for birthday parties, including admission for party guests, a carousal or train ride, and more. The San Antonio Zoo has many animals like lions, tigers, bears, hippos, monkeys, giraffes, kangaroos, and more. They even have a reptile room, birdhouse, and aquarium. And birthday guests get to meet all the animals in the zoo. Parties include a host that can help navigate the party making the whole experience educational and fun.
13. J & R Gymnastics
J&R Gymnastics offers gymnastics, cheer, and dance classes throughout the year, and now you can even use the space for birthday parties. All parties include gym time with an experienced host who understands age and skill-appropriate activities. At each birthday party, the party guests get to do floor games, vault, bars, beams, obstacle course, and trampoline. But don't worry, even party guests that don't have a gymnastics experience can still get in on the fun. A gymnastics birthday party is fun for the whole family.
14. Six Flags Fiesta Texas
Six Flags Fiesta Texas is an amusement park with lots of different rides, from thrilling to chilling; there is a ride for everyone. Plus, they have water rides, entertainment, and even gaming. If you are looking for fun places for birthday parties in San Antonio, then you have found one of the best at Six Fags Fiesta, Texas. Their birthday packages include admission, food, and fun.
15. iFly San Antonio
iFly San Antonio is an indoor skydiving facility that hosts various events, including birthday parties. Every party at iFly starts with an informational class about how to indoor skydive with safety information. Then, it's time to fly, and each birthday guest gets to log some flight time. Next comes the party in a special party room. The family-friendly facility is an excellent choice for your next birthday party.
The image featured at the top of this post is ©Pixel-Shot/Shutterstock.com.