So, it's birthday time again and you're looking for something fun and exciting that your kid will love. Perhaps a gymnastics party came to mind, but where in the world to start? First, you need to consider the party basics and then the specifics of making it a gymnastics-themed one. As with most party-related schemes, planning is key. The more you can think of ahead of time, the more smoothly the party will run in all regards. Make this year's gymnastics birthday party one to remember. Keep on reading for some straightforward steps to planning a gymnastics birthday party.
The Basics of Party Planning
Here are some steps to consider when starting your party planning:
1. Pick your date and time. Can you have the party on your child's actual birthday? If it's a weekday, perhaps a weekend is better? What time can everyone come? Once you've got these details hammered out, you can start looking into what venues or places might fit the needs of your party's projected date and time.
2. How many people will be coming? This will decide the venue and space required for a birthday party of this kind. While making these decisions, be sure to ask your child who they want to come and then make sure everyone is included who needs to be for this special day.
3. Will you be sending out digital invitations or snail mail ones? Be sure to give yourself enough time for the post office to work its magic. If you're emailing them instead be sure you have the right contact information!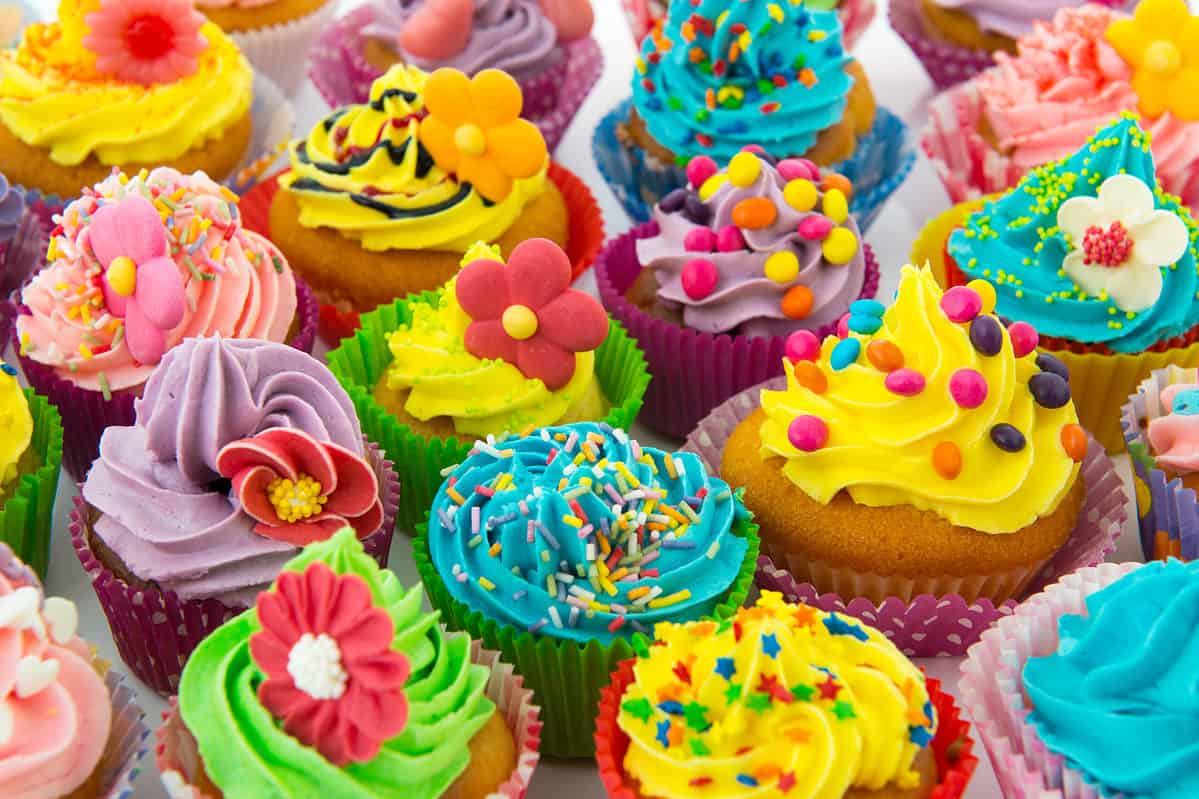 4. What food, drinks, snacks, and cake or treats will you need to bring? Does the space you picked allow food and drink? Will you need to go somewhere else to enjoy your cake and presents? If the venue you pick has an option for refrigeration, it will be helpful to know the day of the party. Also, be sure to confirm with guests about their food allergies or preferences.
The Specifics
And now for the specifics. Follow these steps to planning a gymnastics birthday party!
5. Where will you have it? Most gymnastics centers will offer some kind of space rental for birthday parties, but others might keep their facilities only for practicing gymnasts. Check to see if any centers offer any kind of discount to parties or larger groups. Also, a good idea to check if there is a party room or any kind of space that can specifically be for cake and presents or whatever you may choose to bring.
6. Be sure everyone has signed a waiver. Most venues will handle this on their own, but you want to be sure that everyone is accounted for in terms of safety with a physical party like this one.
7. Alternatively, planning a gymnastics Party at home is an option. Be sure you have the space to host gym-themed activities! If your home won't work in terms of space, why not try an outdoor park where you can set up a table for cake and presents but also have lots of room for playing games?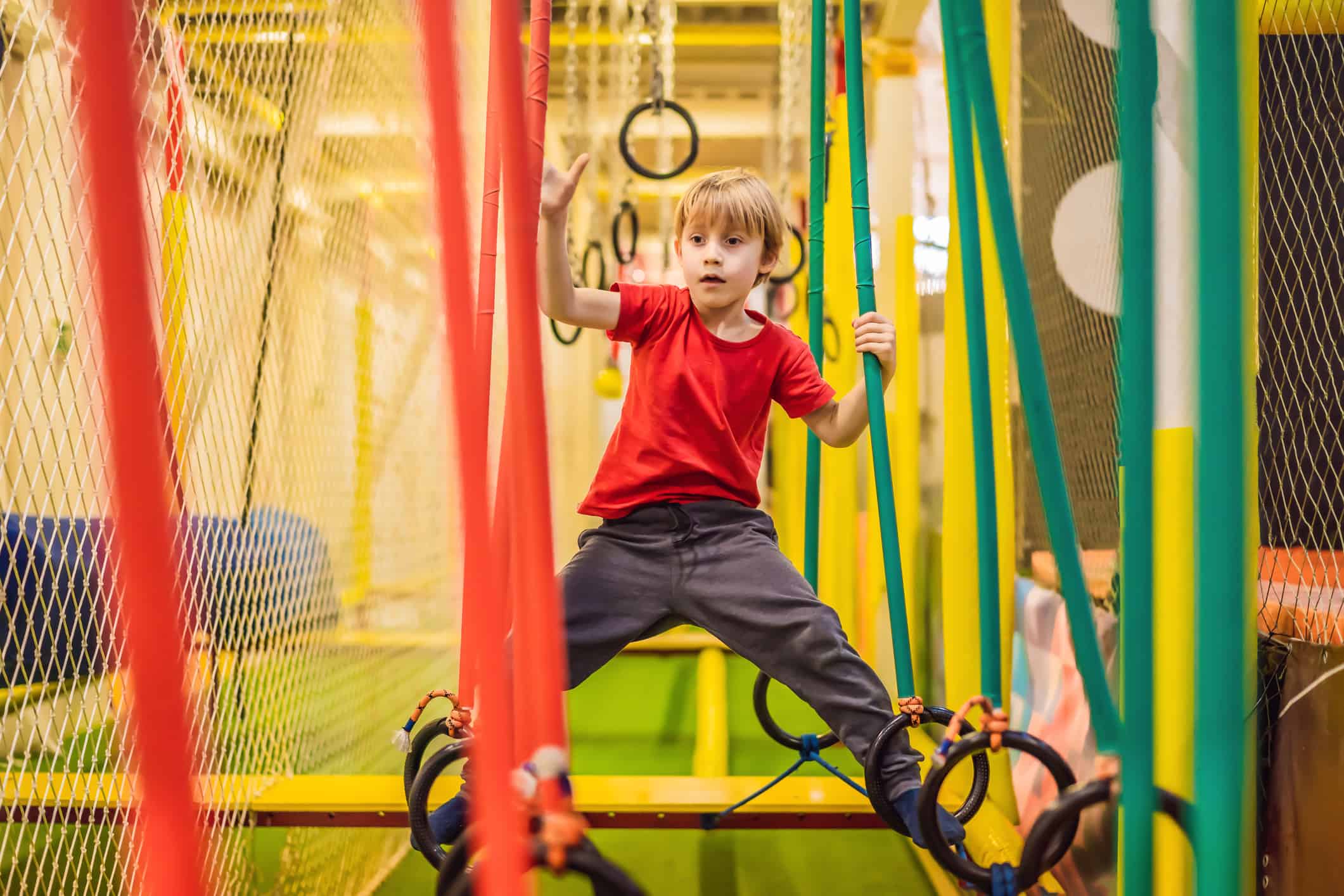 8. Send out a dress code! Whether you're hosting at home or going out to a gymnastics center, ensuring everyone is dressed in comfortable clothes for activities will make the party run much more smoothly. Some venues require socks when jumping on the trampoline or using gym equipment. This information could be included in the invitation.
9. If you have chosen to work with a gym venue, be sure to coordinate with the instructors or gym guides. It is important to ensure some activities will be a good fit for the age range of your party. Whether it's trampolines or obstacle courses, you'll want to be sure the gym equipment matches the skill level of the kids at the party!
10. If you're going to be hosting at your house, consider renting or buying some equipment. Franchises like American Ninja Warrior offer outdoor competition kits that they sell through Walmart. There are also some great obstacle course supplies offered through Amazon.
This kit features both indoor and outdoor games that are fit for 1 or more players. Race your friends and compete outdoors with this simple yet super fun obstacle course in a box!

Buy Now

We earn a commission if you make a purchase, at no additional cost to you.

10/02/2023 12:20 pm GMT

With a slack line, ninja rings, trapeze swing, climbing net and even portable monkey bars, this kit is absolutely great. For parties or camping, simply follow the included instructions to set your obstacle course up between at least two supporting trees. Make anywhere you go a chance to climb and swing around. Carefully tested for durability and safety.

Buy Now

We earn a commission if you make a purchase, at no additional cost to you.

10/02/2023 11:55 am GMT

Channel your inner gymnast wit this America Ninja Warrior Obstacle Course Kit. With 25 pieces to put together, you'll have a super fun activities course in no time. The kit includes instructions for course set up options as well as all the equipment you need to start. There are two reinforced hop sacks, agility rings, two competition jump ropes, wooden crawl posts, and over 150 inches of twine for setting the whole course up. Bring your friends, bring your send of adventure and start practicing for your own American Ninja Warrior Race, backyard edition!




Buy Now

We earn a commission if you make a purchase, at no additional cost to you.
Party Planning Overview
It's not hard to plan a gymnastics birthday party if you have the essentials down. Just pick the who, what, where, and when and your birthday party is already off to a great start. Be sure to check out options for both hosting a party or options for outsourcing the space to a local gym or activities center. Bring some cake and your comfiest clothes. Give your kiddo a birthday to remember with their very own obstacle course to tackle with friends.
The image featured at the top of this post is ©iStock.com/primipil.