Every parent knows how stressful planning a birthday party can be, from planning the guest list to organizing the food to finding a venue that will keep fidgety kids busy and having fun. Finding the perfect place to celebrate your child on their special day takes some time and research. Luckily if you are looking for fun places for birthday parties in San Jose, we have you covered with a list that includes something that everyone will love.
1. Aloha Roller Rink
Aloha Roller Rink is an excellent choice for a birthday party. They offer different birthday packages, and parents can choose the best fit. The roller rink is a lot of fun, and kids will love spinning around the rink. But the skating rink isn't the only feature at Aloha; they also have laser tag, a black light mini golf course, and an arcade. Your guests will be sure to have an excellent experience at Aloha.
2. Planet Xone
Planet Xone brings the party to you. They offer birthday parties with Nerf tag, bubble ball soccer, and bubble ball arena. The experienced staff come to your location and set everything up. All you have to do is provide the space. And they can even help you with that if you are thinking of reserving a local park. Their birthday packages include all the safety equipment, gear, and ninety minutes of game time. This is a great idea for a birthday party that isn't just for kids; adults will have a great time too.
3. Golden Tee Golfland
Golden Tee Golfland is the place for mini golf. They have a fun setup with two different mini golf courses to play, perfect for bringing your favorite people and celebrating a birthday. The park even has a full arcade, so birthday guests can keep playing all afternoon long. They offer birthday packages that include a round of mini golf, arcade tickets, a party patio, tablecloths, and utensils. Parents just need to bring the snacks to keep the fun fueled up and the party going.
4. Silicon Valley Bubble Soccer
Silicon Valley Bubble Soccer brings the game to you. Choose a big backyard, park, or other venue and the experts at Silicon Valley Bubble Soccer will bring the equipment and get your party set up and started. Their package includes a referee to help keep the game going, and the party host supplies the rest.
5. Starry Nite Studios
Starry Nite Studios is a paint party studio that offers birthday packages for kids and adults. The painting party starts with a lesson, and each guest gets the opportunity to express their artistic side. The studio provides a table for food and gifts and allows decoration. If you would prefer to have a paint party off-site, they can do that too. You provide the space, and they will send their artists to your location to host a fun and creative birthday celebration.
6. Sharks Ice at San Jose
You may not think about ice skating when thinking about fun places for birthday parties in San Jose, but you should. Sharks Ice at San Jose offers birthday party packages for ice skaters to bring in their friends and celebrate their special day on the ice. They have a party host to lead the celebration with an introductory lesson. Then they have games and activities to keep skaters busy on the ice. The birthday package also includes pizza, soda, setup, cleanup, and party favors. They have everything planned to make the party easy for the parents and excellent for the kids.
7. Ryptic Room Escape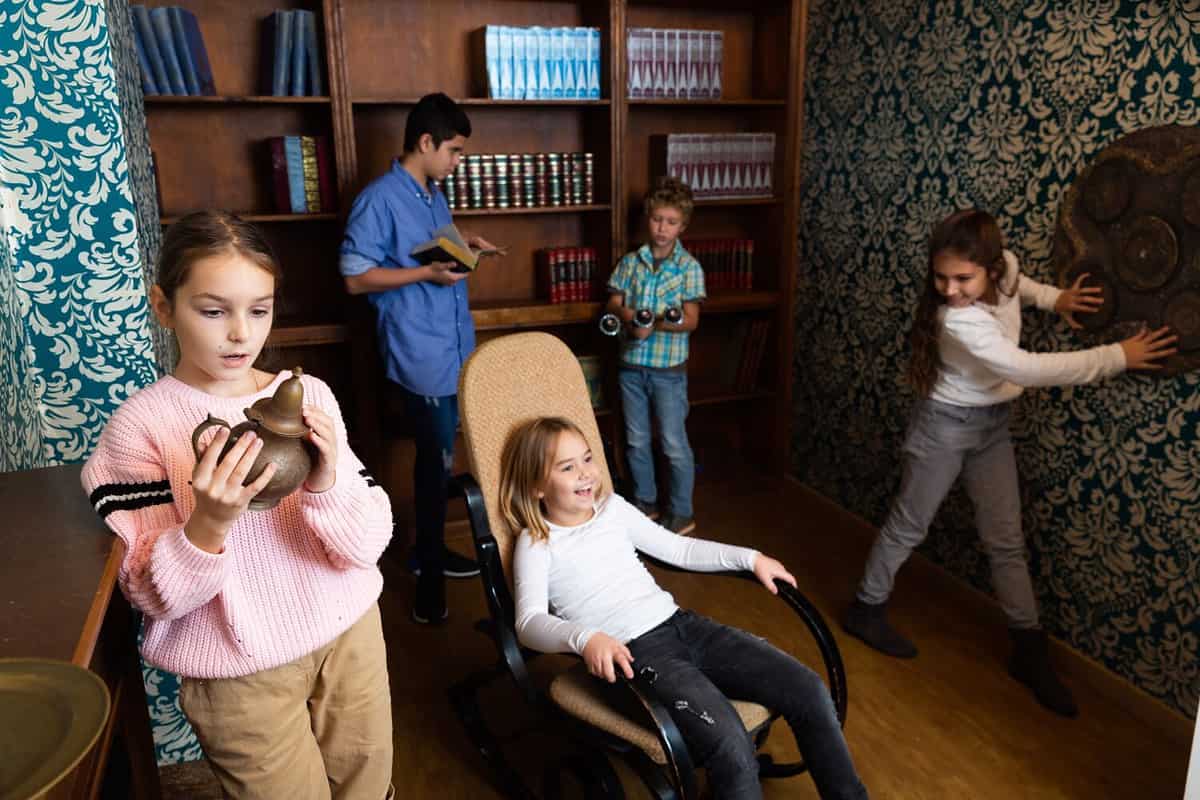 Do you have a birthday person that is 13 or older and loves to solve puzzles? Then you should consider Ryptic Room Escape for a fun and challenging escape room experience. All of their rooms are created with puzzles and games to be solved by anyone ages 13 and up. This is a fun birthday activity for kids that love to solve riddles and puzzles.
8. Boomers
Boomers is one of the fun places for birthday parties in San Jose. They have mini golf, go-karts, bumper boats, laser tag, and a full arcade. The birthday parties at Boomers are an unforgettable experience for adults and kids alike. You can choose from several birthday packages they offer to find the right one for your birthday party crew to celebrate just the way you want to, in style.
9. Morgan Hill Bowl
Morgan Hill Bowl has birthday packages for kids ready to celebrate and score. The bowling alley has the birthday party game down, and they provide two-hour parties that include bowling, shoes, food, setup, clean up, party favors, and more. They make it easy to plan a birthday party with minimal stress so you can just enjoy the moment.
10. Battlefield Laser Tag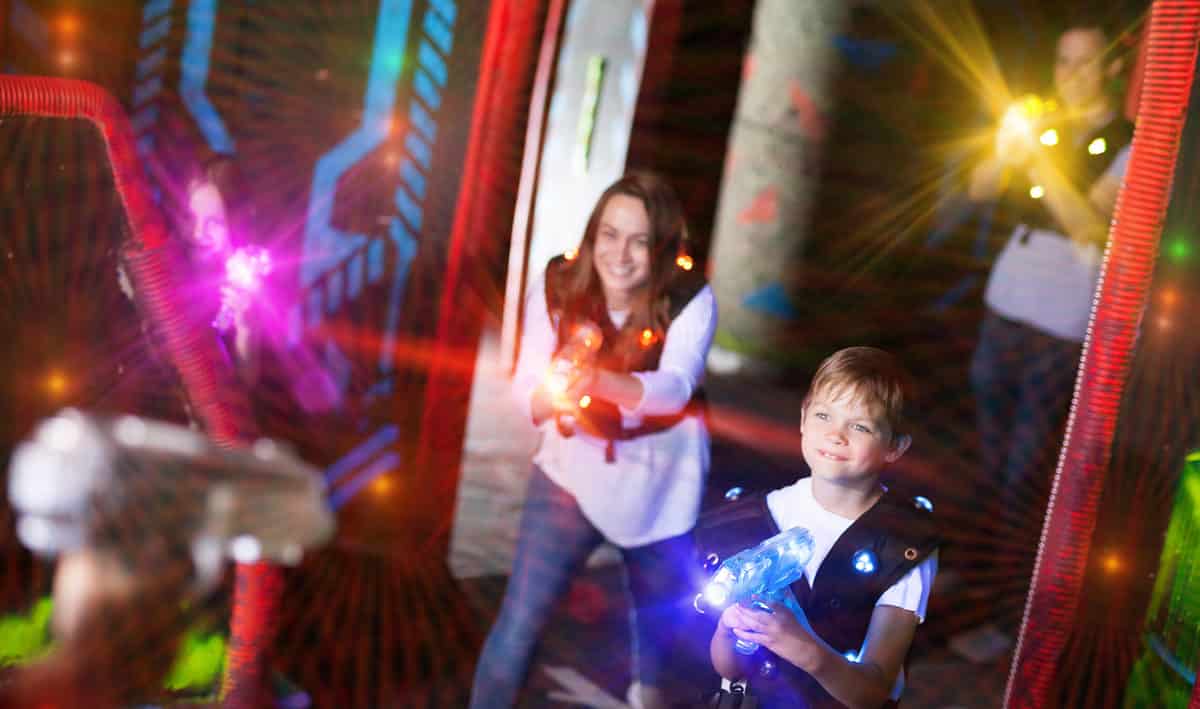 Battlefield Laser Tag plans the birthday party, so you don't have to. At Battlefield, Laser Tag provides state-of-the-art equipment, experienced staff, and creative game modes. The laser tag arena was created with obstacles and challenges to keep players ready for anything and on their toes. The exciting game is the ultimate birthday experience. Their birthday party packages include a private party room to celebrate with friends. They have various different packages to meet every budget and party style. A party host is provided to help get organized and make sure everyone has what they need for an amazing birthday party.
11. Winchester Mystery House
Winchester Mystery House has a unique history and is one of the most truly bizarre houses ever built. This one-of-a-kind property has a history of paranormal and hauntings, but you will only know if you come and see for yourself. The Winchester Mansion offers private group tours, which is an interesting way to celebrate the birthday of your favorite ghost hunter or paranormal aficionado. The house was under construction for 36 years and has stairs that lead to nowhere and weird little nooks and crannies filled with history. There is also a shooting arcade and garden. While the place does not host birthdays, you can plan a group tour and explore the paranormal together, then hit up one of the local restaurants for a birthday lunch.
12. Bluebird Farm
If you are celebrating the birthday of an animal lover, why not head on over to Bluebird Farm for a private birthday celebration? Bluebird Farm is a small farm with a petting zoo, farmers market, mud kitchen, and sandbox. This family-friendly farm is perfect for a day out celebrating a birthday. Birthday guests can ride a mini pony, feed and groom mini horses and donkeys, and explore the farm with power wheels. The farm is located in Prunedale, about an hour south of San Jose. It's close enough for an easy drive to get into nature and be surrounded by birthday love from family and new four-footed friends. The location is enchanting, the owners are lovely, and you know you will have a special birthday at this beautiful farm.
13. Head Over Heels Athletic Arts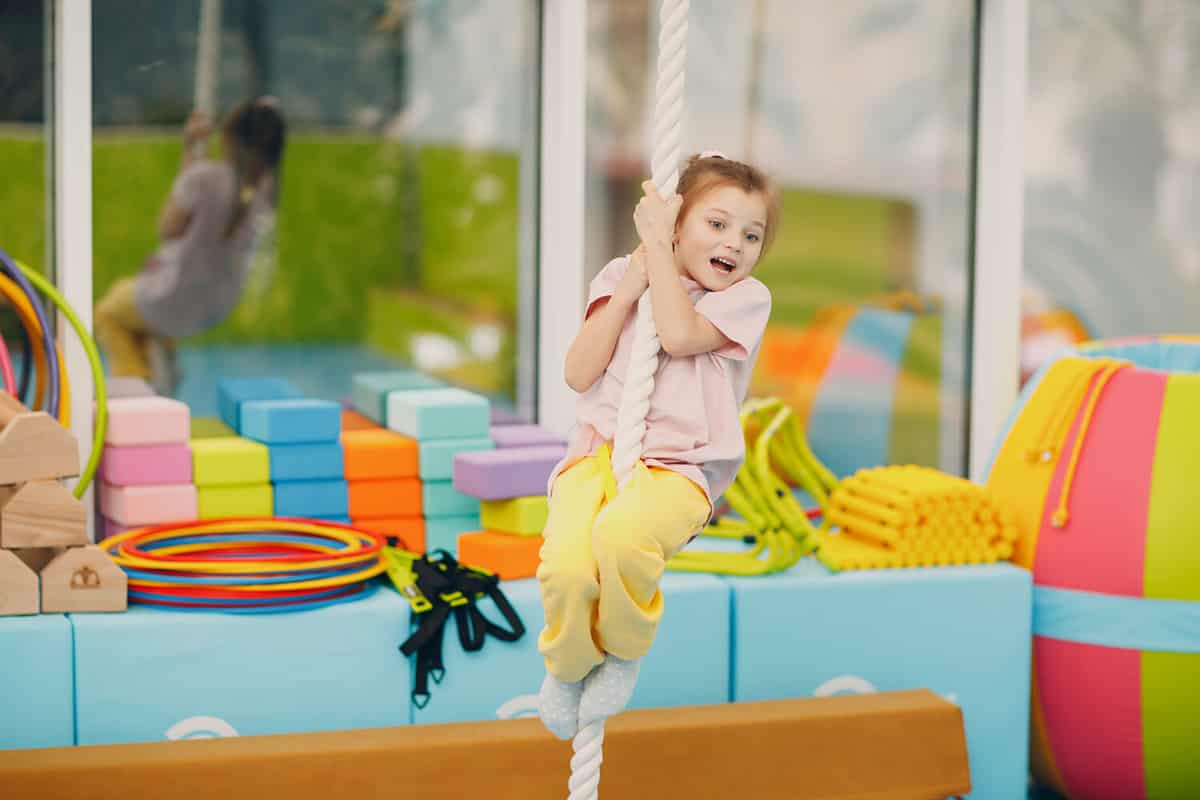 Head Over Heels Athletic Arts is an activity gym with balance beams, trampolines, activity ropes, and more. The facility has summer camps and classes and hosts gymnastics birthday parties for a stress-free birthday. Birthday guests do not need to be experienced gymnasts. The party hosts will make sure the kids have proper instruction and follow safety guidelines for their age and skill level. This is an excellent space to throw your child a birthday bash that they won't forget.
14. Raging Waters San Jose
Raging Waters San Jose is Northern California's biggest water park, with 23 acres of water fun. From thrilling slides that spin you around to a water soaker to an activity pool, this family-friendly water park has something for everybody, from the thrill seeker to the chill seeker. Whatever age you are celebrating, a birthday party here is the way to go for water-loving friends and family. They offer birthday parties that include a party table, pizza, drinks, and more for you to have the best birthday party ever. Don't forget the sunscreen.
The image featured at the top of this post is ©Ruth Black/Shutterstock.com.