While Las Vegas is famous for its nightlife and casinos, many activities are kid-friendly. So don't count it out for your next family vacation. Whether you're looking for outdoor adventures or indoor entertainment, novelty experiences, or educational opportunities, downtown Las Vegas has it all! Keep reading for some ideas on the best things for kids to do in Las Vegas.
Novelty Entertainment
Who doesn't love chocolate? Enjoy an engaging and candy-coated experience with two of Las Vegas's unique experiences that are very kid-friendly.

Hershey's Chocolate World offers a 13,000-square-foot space full of chocolate-related gifts, products, sweets, and treats for sale. See chocolate sculptures crafted by experts or make your very own chocolate bars! Be sure to check out the many other exciting activities available in the two-story flagship store. Can you believe there's a whole store dedicated entirely to chocolate?
Speaking of stores dedicated to chocolate, your next sweet shop stop should be M&M's World. Located in Showcase mall, this 28,000 square foot space is filled with activities and goodies branded with your favorite and colorful M&M characters. Whether your kids are designing their candies or buying specialized M&M merchandise, there are plenty of exciting and sweet activities to enjoy for everyone involved.
Meow Wolf is an interactive art experience all about exploration and storytelling. It encourages people of all ages to lean into their imagination and gives you all the space to do it. The Las Vegas exhibit has been open since 2021 and is called Omega Mart. Enter the world of a supermarket that not only sells strange things but also features wild landscapes and funny merchandise.
Marvel Avengers S.T.A.T.I.O.N. is another fully immersive Avengers experience that your child is sure to enjoy while visiting Las Vegas. S.T.A.T.I.O.N is where you can learn all about the science of being a superhero. Not to mention there are lots of fun activities, solvable puzzles, and mission adventures! Everyone is sure to have a good time at the Marvel Avengers S.T.A.T.I.O.N.
Educational Opportunities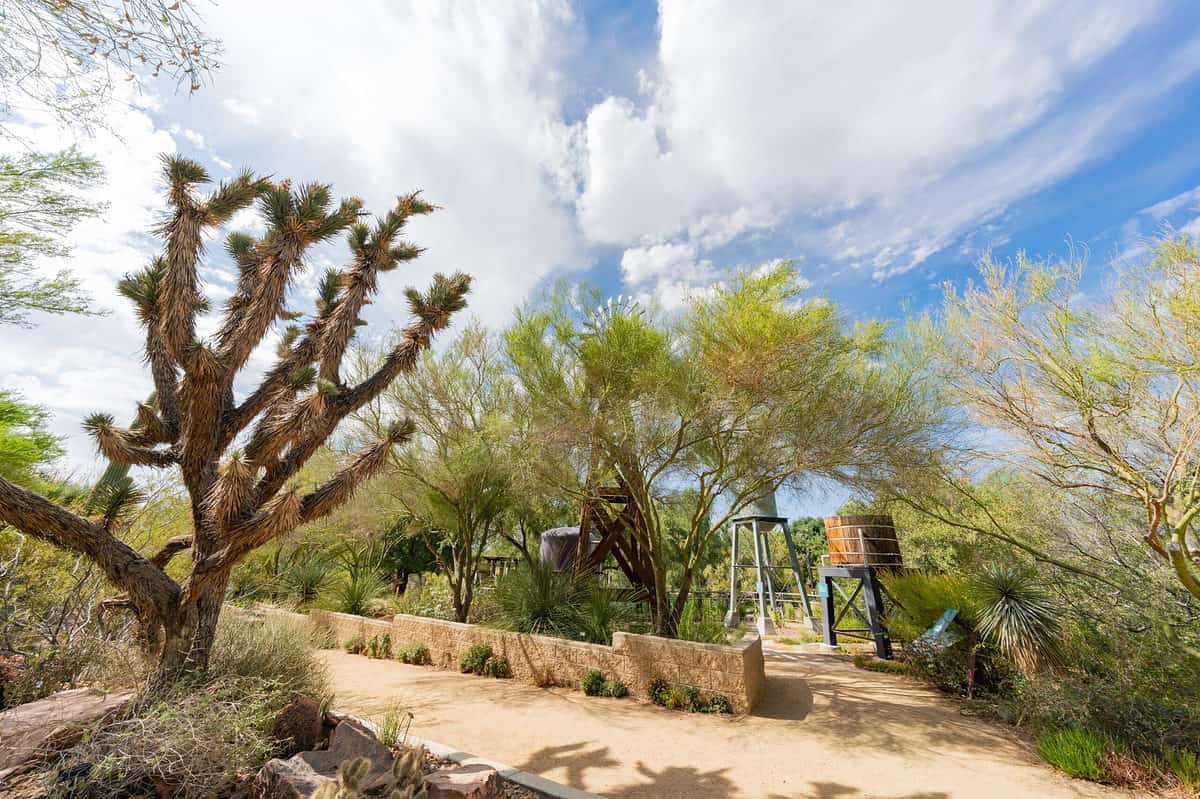 Springs Preserve is some 180 acres of designated preserve land. It is dedicated to educating people about the history of Las, Vegas and also looking for ways to ensure a better and more sustainable future. With museums, gardens, a butterfly habitat, and a historic street walk, Springs Preserve has so many experiences to offer. This is a great opportunity for any family looking to learn and enjoy themselves at the same time.
The Shark Reef Aquarium offers so many exciting experiences for children to enjoy sea life. And that's why it's one of the best things for kids to do in Las Vegas. Check out 15 different shark habitats, interact with turtles, pet giant sting rays, and more. They even have a Komodo dragon!
Discovery Children's Museum offers the opportunity for kids to explore, play and learn all in the same educational center. With hands-on educational fun, this museum includes a discovery room and rotating exhibits. They also have a toddler town, a room designed especially for toddlers to run around and play in. And water world, where water's power and ability to shape things are examined in a fun and thoughtful way.
Outdoor Activities
Ferris Wheel
The High Roller Observation Wheel will take you a whopping 550 feet above the Las Vegas strip! In the comfort of a Ferris wheel cabin, take in the breathtaking views at any time of day. This attraction is located right in the heart of Las Vegas and takes around 30 minutes to complete.
Lion Habitat
The Lion Habitat Ranch is a wild animal habitat. It works to care for and protect lions while also helping them lead long and happy lives. You can see the lions up close and have the option to feed them, with guidance and supervision. There are also giraffes in this habitat! You have the option to paint with Ozzie the giraffe or feed the giraffes as a part of your experience.
Mirage Volcano
The Mirage Volcano is another free and exciting experience! This wild sculpture attraction is located in front of the Mirage Hotel Las Vegas and is an iconic part of the Las Vegas downtown landscape. Park yourselves after dark and enjoy the nightly eruption set to music by Mickey Hart of The Grateful Dead and Zakir Hussain on the tabla drums.
Downtown Container Park
The Downtown Container Park is an open-air shopping center that also has entertainment and restaurants. There's an interactive playground with a treehouse and lots of free entertainment for both children and adults. Why not poke around and see what you can find?
Fountains of Bellagio
The Fountains of Bellagio are an iconic and free experience and therefore one of the best things for kids to do in Las Vegas. Located in front of the Bellagio Hotel, the famous fountain show features music and lights in a soaring and magical experience of water play!
Big Apple Roller Coaster
The Big Apple Roller Coaster features a full 180º turn and is not for the faint of heart. You need to be at least 5'4″ to take part in this ride. But it will give you a great view of the strip if you're traveling with older kids who like roller coasters (via Trip Advisor).
Indoor Activities
Excalibur's Fun Dungeon Arcade is true to its name and has lots of fun for kids! With so many arcade games to try and enjoy, a trip to the Excalibur Hotel can be one of the best things for kids to do in Las Vegas.
AdventureDome at Circus Circus is an indoor amusement park! Check out the laser games, rock climbing, golf, arcade, free clown shows, and the Virtual Reality room. That's not even including the rides which range from kid-friendly to adrenaline junkie.
For another free and stunning Bellagio experience, check out the Bellagio Conservatory and Botanical Gardens. The 14,000 square foot space of the Botanical gardens is a truly beautiful exhibit of floral design and art installations. Set to music and theme, these exhibits change seasonally as well as special for Lunar New Year. With beauty like this, a trip to the botanical gardens is sure to be something that you and your family will always remember.
The Rainforest Cafe is a fun and interactive jungle restaurant experience. They have themed dishes, wild interior decor, and the sounds of the rainforest playing while you enjoy your food. Everyone is sure to have a good and memorable time at this immersive jungle meal.
The Hello Kitty Pop-Up Cafe is right in front of the MGM Grand. It features cute cakes, pastries, and drinks. There is also special merchandise for sale including sweatshirts and tee shirts. For anyone who enjoys Hello Kitty, this place is very much worth checking out.
Looking for some kid-friendly shows? Groups like The Blue Man Group and Jabbawockeez play consistently at different Las Vegas locations. All you need to do is check when they're performing!
Vegas Indoor Skydiving offers an immersive yet safe skydiving experience for all ages. All you need is a 1000 horsepower motor and a special suit to keep you in the air. Get ready to experience what it's like to skydive from much, much closer to the ground!