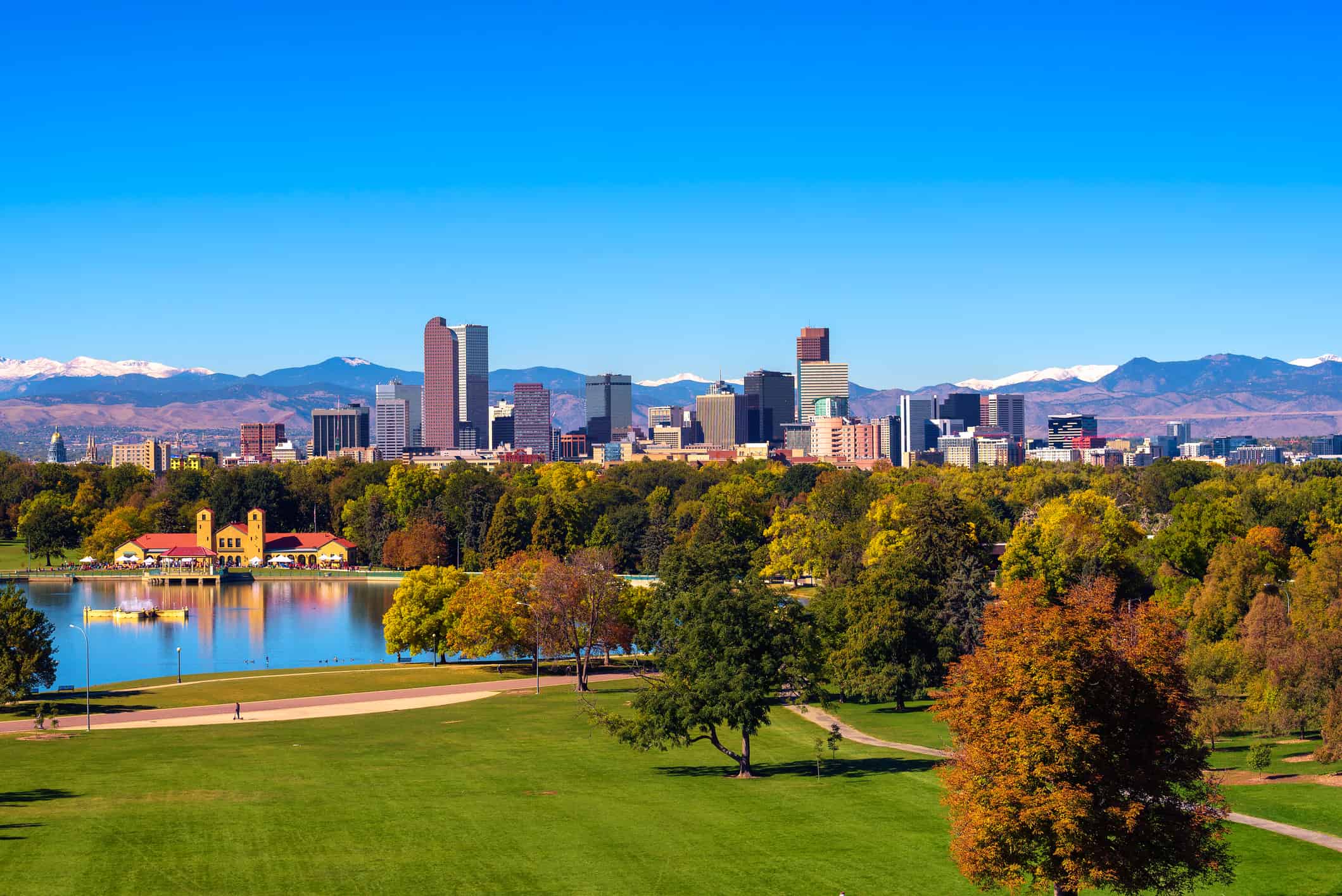 Denver, Colorado is known as the "mile-high city" for its expansive views of the Rocky Mountain Range and very high altitude (via Hey Explorer). With a bustling culture of cool shops, restaurants, and plenty to see, what exactly are the best things to do in Denver for kids? Looking to learn more about the state of Colorado or see some of the creatures that call Denver their home? There are so many educational opportunities just within the city limits. With walkable parks and so much breathtaking nature all around, you are sure to find something you want to explore. There are fantastic science and history museums as well as theme parks, immersive art experiences, and more. Keep on reading to plan the best things to do in Denver for kids. Your next trip to the "mile-high city" is sure to be a memorable one.
Outdoors Adventures
Denver is located in a simply stunning area of Colorado. Make the most of your trip by checking out the local parks and the Denver Zoo. Stroll through what the city has to offer you in terms of greenery and then if you're feeling up to it, take a hike or family picnic to some of the iconic landmarks just outside of the city. If you're looking for some beautiful outdoor adventures, you've come to the right part of the beautiful state of Colorado.
City Park
Denver has lots of beautiful parks. One of the most central ones is City Park. Comparable to New York's Central Park, City Park has some 330 acres of greenways, gardens, water features, live music, and more (via Denver.org). With lots of space to run around, picnic and explore, City Park is also home to a golf course, a Martin Luther King Memorial, the Denver Museum of Nature and Science (more on this later), and the Denver Zoo!
Denver Zoo
The Denver Zoo is a great way to spend an afternoon. They just recently got a new sloth pup aside from the other beautiful animals that they take care of in this facility. They have a penguin habitat and are in the process of building out a New Zealand native animals habitat as well as a Flamingo habitat! There's an animal hospital on site where they rehabilitate animals, so for any young veterinarians, this is quite the zoo experience.
Confluence Park
For another cool park experience, check out Confluence Park. There are lots of hiking spots along the park that also cater to bikers. You can also rent Kayaks through Confluence Kayak where you can head straight out onto the water that runs through the park.
Colorado Trail System
Only a bit outside of Denver is some wonderful and breathtaking hikes that can include younger children. Check out the Red Rocks Amphitheater right by the Trading Post Trail. Nearby is the town of Morrison and you can take some incredible pictures on this 2.8-mile loop around the Colorado trail system (Switch Back Travel).
Creative Options
Get those creative juices flowing with some of the many opportunities for creative fun within the Denver city limits. Take your children to an afternoon at the local art museum or the Hudson Gardens. Spend an afternoon learning about the artists featured in the space, or creating your work with the help of workshops and guided lessons. 
Hudson Gardens
The Hudson Gardens are some 30 acres of beautiful gardens, wide open spaces, and walking trails. It is a non-profit organization that offers free self-guided exploration as well as courses in beekeeping, photography, and nature art. Bring your kids to a day class to take in some nature and get creative.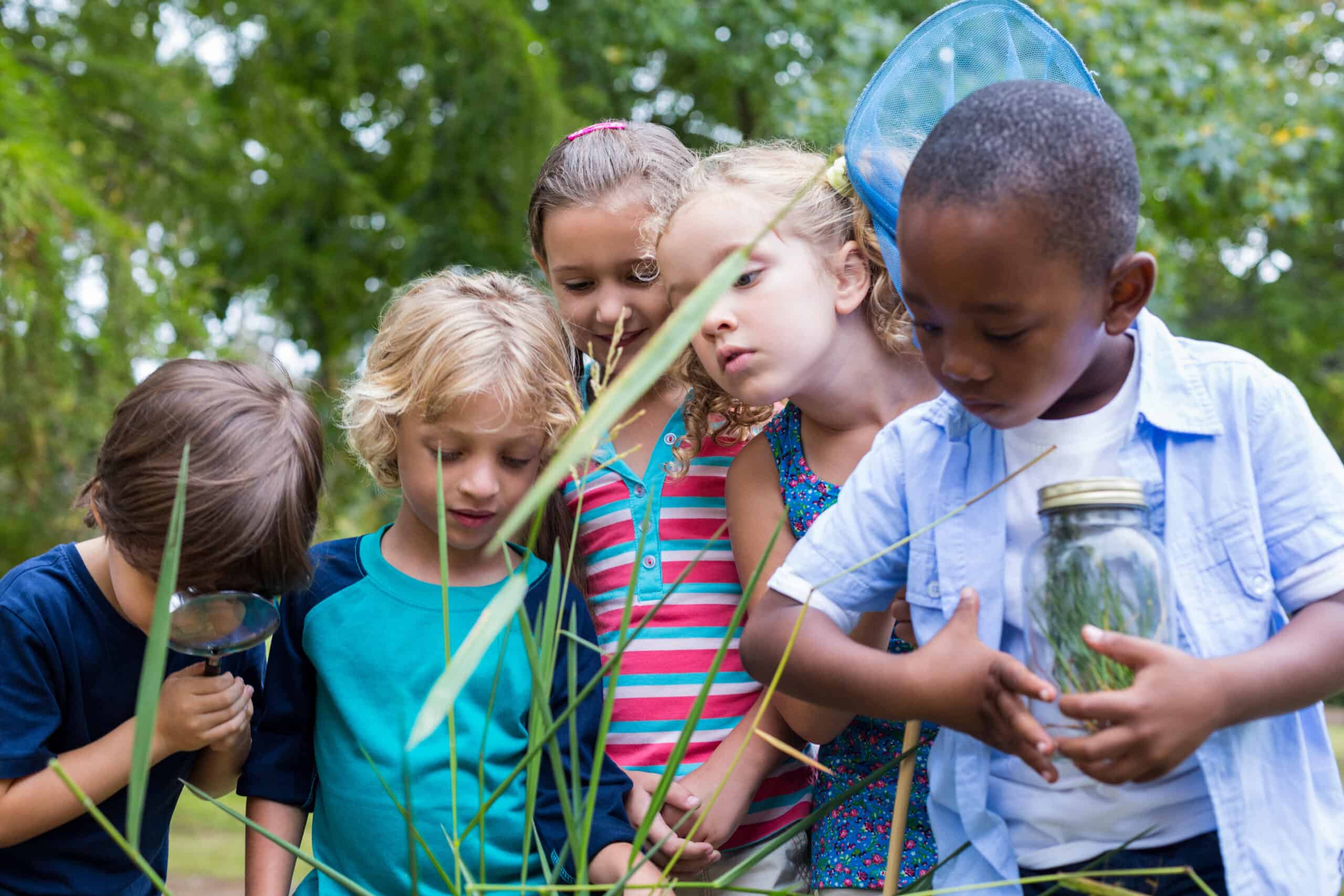 Denver Art Museum and Museum of Contemporary Art
The Denver Art Museum and the Museum of Contemporary Art both offer unique art experiences for your Denver trip. Spend the afternoon walking through the seasonal and permanent exhibits. Your kids are sure to enjoy the beautifully curated spaces for creativity.
Educational Fun
Learn something new on your trip at one of the many museums in the city of Denver. Or, you can spend a calming afternoon at the downtown aquarium where your kids will be able to see all kinds of creatures and learn about the ways they are cared for by the city of Denver. These are some of the best things to do in Denver for kids, because who doesn't love to learn while exploring new and wonderful places?
The Wings Museum
The Wings Museum caters to the history of aviation as well as the future of flying machines. There are antique planes and flight simulators for budding aviators. Learn about the evolution of planes and what the future will bring at this Colorado museum dedicated to airplanes.
Downtown Aquarium
Denver's Downtown Aquarium has so many exhibits, habitats, and wonderful showings. Check out the Shark cages to see these predators up close and safely. There are under-the-sea mermaid shows, 4-D ocean movie viewing experiences, and more. Check out the many underwater animals that call Denver, Colorado their home.
Children's Museum of Denver at Marisco Campus
The Children's Museum of Denver at Marsico Campus offers hands-on learning in some of the most fun ways. This is absolutely one of the best things to do in Denver for kids because who doesn't enjoy hands-on exploration? This center offers guided play courses like clay coil creatures, lessons about the Colorado ecosystems, or the chance to make your pizza! They have numerous exhibits that fall under the themes of investigation, imagination, exploration, and creation. That covers lots of fun in Denver!
Denver Museum of Nature and Science
Or you can check out The Denver Museum of Nature and Science for an immersive experience of fun-filled learning. With special exhibitions, permanent exhibitions, an infinity theater, and a planetarium, there is truly something for everyone. Check out their website before your trip to Denver and secure tickets to their upcoming exhibits and truly magical shows.
Entertainment Opportunities
Up for a ride on the Denver trolley? Or how about some theme park rides instead? Denver has both and of course, you can always head over for a treat at Hammonds Candies. Get your heart rate up and the adrenaline rushing with these super fun adventure activities. Denver has many opportunities for family fun, you just need to know where to look.
Denver Trolley
The iconic Denver Trolley will start its season in May. Take a ride along the waterfront in this open-air trolley that will show you the sights of the city of Denver without getting sore feet! Your kids will love the ride and you can all make some memories at this popular Denver, CO attraction.
Meow Wolf's Convergence Station
Meow Wolf's Convergence Station is now a permanent fixture of the entertainment scene of Denver. This immersive art experience is great for all ages and encourages creativity and exploration at this permanent exhibit. With four stories of 70+ unique installations, rooms, and walkways, you and your family are sure to have a great time with this truly special art experience.
Elitch Gardens Water and Theme Park
Elitch Gardens Water and Theme Park will open in April and there are simply so many things to do. Try out the family rides, kiddie rides, or real high roller coasters. Head over to the water park for some splashing fun and thrill slides. There is food available for purchase within the park and plenty of space to relax between activities. What a great option for your summer trip to Denver, Colorado
Hammond's Candies
And finally, because who can't use a sweet treat, check out Hammond's Candies. This Denver classic offers lots of free samples, deliciously flavored chocolates, and decadent lollipops. Bring some treats home for your family and friends and get your boost of sugar to keep on adventuring in Denver, Colorado.