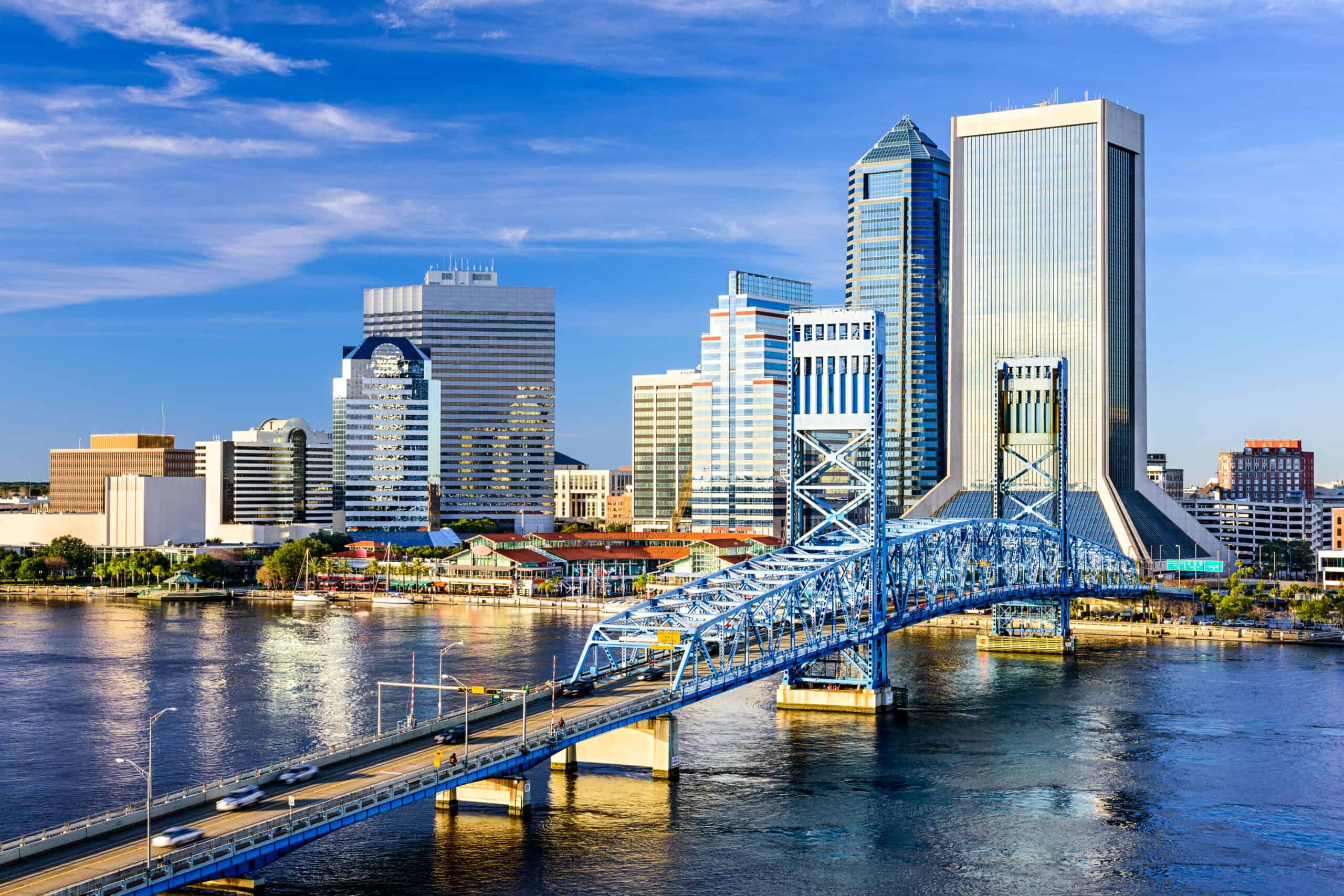 Visiting the Sunshine State means lots of time outdoors and long days at the beach. If this sounds like a fantastic vacation to you, your family will enjoy a trip to Jacksonville. This city previously ranked in the top 10 as "destinations on the rise," and is a great place for families to visit year-round. As you're planning your vacation, consider this list of the best things for kids to do in Jacksonville, FL.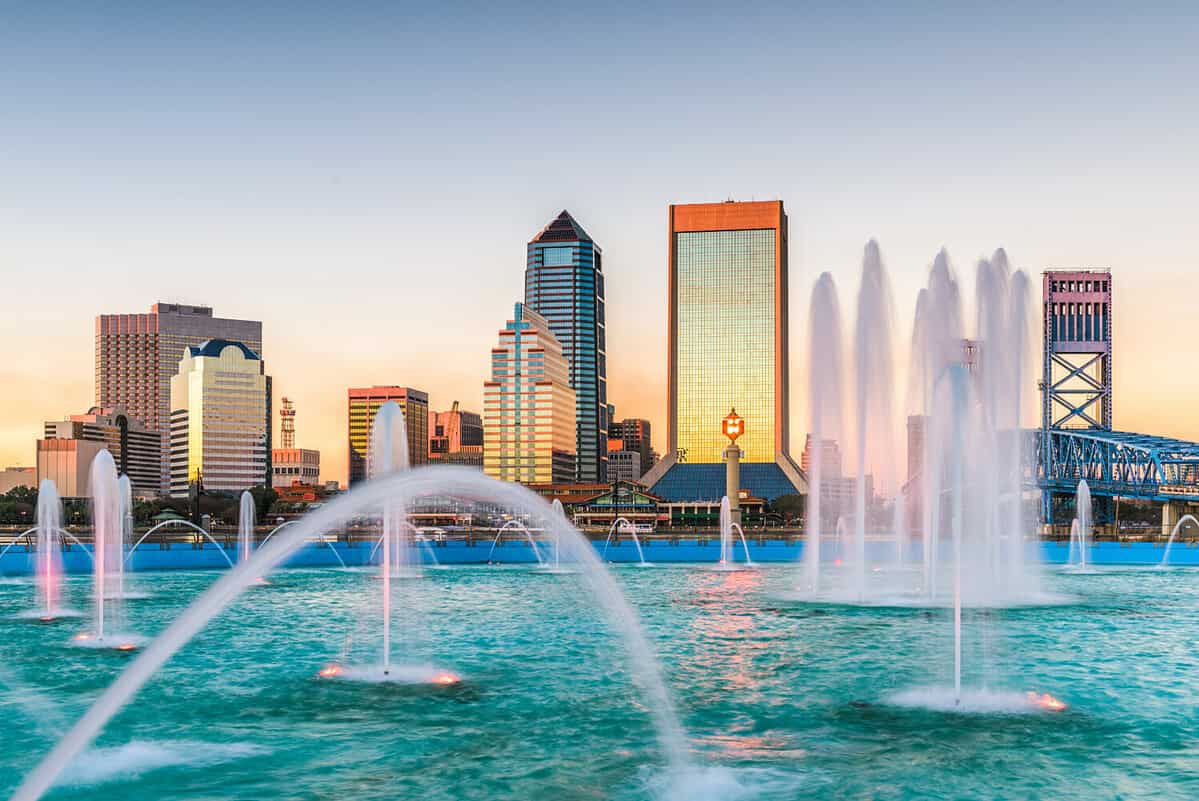 10 Best Things to for Kids Do in Jacksonville
Jacksonville, Florida has all the perks of visiting the Sunshine State: beautiful weather, sunshine, and beaches. However, it also has a unique art scene and plenty of historical places to visit. If you're planning an itinerary for your trip, here are the best things for kids to do in Jacksonville:
Catty Shack Ranch Wildlife Sanctuary
Catty Shack Ranch Wildlife Sanctuary has been ranked as the #1 place to visit in Jacksonville by Trip Advisor. This wildlife sanctuary is a non-profit organization with a mission to provide a safe and loving home for endangered cats such as lions and tigers.
During your visit to Jacksonville, you can buy tickets to a day tour of the Catty Shack Wildlife Sanctuary or a night feeding where you can watch them feed the animals. Doors open early so your family can go on a self-guided tour before the feeding.
Jacksonville Zoo and Gardens
Stretching over 122 acres, the Jacksonville Zoo and Gardens is a perfect place to spend the day in Jacksonville. This zoo is home to over 2,000 animals as well as 1,000 plant species to discover.
Their extensive animal exhibits include the African Forest, Australian Adventure, and Stingray Bay. In addition to the animal exhibits, the Jacksonville Zoo has beautiful botanical gardens including an Asian Bamboo Garden and the Riverview Gardens. Spend the day exploring the zoo with your kids, and stop by one of the restaurants or gift shops afterward.
Adventure Landing
Adventure Landing is an attraction in Jacksonville that has no shortage of fun for kids of all ages. Adventure Landing includes the Shipwreck Island Water Park, Adventure Speedway Go-Karts, Laser Tag, Batting Cages, Miniature Golf, and more.
During your visit, you can rent a cabana at Shipwreck Island Water Park so you have a place to cool off. You can also stop by the Island Gift Store, grab a treat at the Sweet Adventures Candy Shop, or let your little one pick out a new bear at the Teddy Bear Factory.
Florida Theatre
The Florida Theatre is a historic theatre located in downtown Jacksonville. This beautiful, 1,900-seat theatre first opened its doors in 1927 and has continued to offer shows and events for all ages since then.
This historic building is worth seeing if you're in the downtown area or depending on when you visit, you can also catch a live show with the family. On their website, you can browse the current offerings and filter them by family shows. There's bound to be something the whole family will love.
Museum of Science and History (MOSH)
Jacksonville's Museum of Science and History (MOSH) is a fun and educational experience for the kids. As the city's most visited museum, it's worth the stop to spend time learning and exploring with your family.
MOSH offers a variety of core, signature, and traveling exhibits. What they offer changes throughout the year, but some of their permanent exhibits include Health in Motion, Atlantic Tails, and the Space Science Gallery. Your kids will have so much fun at the museum that they won't even realize how much they're learning.
Sweet Pete's Candy Shop
Take a break from your busy itinerary to stop by Sweet Pete's Candy Shop. Your kids certainly won't turn down a trip to the candy store, but this beloved Jacksonville shop is also an experience.
At Sweet Pete's, you can take a tour of the Candy Mansion or Chocolate Factory. You can also take candy classes and watch some of the candy being made. After you've experienced all the candy store has to offer, stop by the Restaurant Bar & Desserts for a bite to eat. Don't forget to pick up some of your favorite candies before you go.
Beaches Museum
You know your time in Jacksonville will include trips to the beach, but you can take this a step further by stopping by the Beaches Museum, a place to learn about the history behind the best beaches in Jacksonville.
The Beaches Museum gives tourists and locals an idea of what the lives of early citizens were like and introduces them to some of the top Jacksonville-based artists. Some of the other exhibits include Coastal Forest, Breaking Ground, and Our Land, an exhibit about the indigenous history of Northeast Florida.
Cummer Museum of Art and Gardens
Another great place to experience some of the art in Jacksonville, FL is the Cummer Museum of Art and Gardens. This museum, located in historic Riverside, features 2.5 acres of gardens as well as an extensive collection of art.
The entire museum is home to over 5,000 works of art from historic to modern. You can also experience the beauty of the historic gardens while learning about architecture and history. On the campus of the museum, you can view the English Garden, Italian Garden, and Olmsted Garden. Interactive garden tours are also available to learn more about the various plants and landmarks throughout each garden.
Riverside Arts Market
If you're looking for a way to experience the authentic culture and art scene in Jacksonville, head over to the Riverside Arts Market. This vibrant market is held every Saturday underneath the Fuller Warren Bridge.
Rain or shine, you'll find local artists, small businesses, makers, farmers, and more. It's fun for the whole family and there's even plenty for kids to do. At the Riverside Arts Market, your kids can participate in the Children's Mural Project, a Chalk Art event, or even take a picture with their favorite superhero. There's also a table set up where children can drop off unwanted books and grab a new one to read.
iFLY Jacksonville
If your kids love thrills, take them to iFLY Jacksonville, where they can have an indoor skydiving experience. It's all the thrill of flying without having to jump out of an airplane. At iFLY Jacksonville, children as young as 3 years old can participate.
You'll be able to stay together as a group during the experience, but each person will fly one at a time. Each flight lasts about 60 seconds and is exciting but there isn't any jumping or falling involved. It's a blast for the whole family.
Best Beaches and Parks in Jacksonville
Despite the other exciting attractions, you can't visit Jacksonville, FL without spending time outdoors on the sand. Here are the best beaches and parks to visit with kids in Jacksonville:
Little Talbot Island State Park
Little Talbot Island State Park is a perfect park for families. With over 5 miles of beautiful white sand beach and several barrier islands, it's a great place to explore, swim, and lay in the sun. This state park also has 3 miles of trails, so your family can also hike, birdwatch, or have a picnic. If you want the experience of staying overnight, campgrounds are also available in the park.
Big Talbot Island State Park
Big Talbot Island State Park is another great place to spend the day on the sand or in nature. It's primarily a nature preserve, but it also includes several hiking trails and paved roads where you can skate or ride bikes.
Kathryn Abbey Hanna Park
Kathryn Abbey Hanna Park is a public beach with over 440 acres of coastal hammock, or forests. This oceanfront park includes biking and hiking trails, campgrounds, and plenty of white sand. There are over 20 miles of trails and over 60 acres of lake available for fishing, boating, or kayaking.
Atlantic Beach
Atlantic Beach is part of the Jacksonville beaches community and is about a 30-minute drive from downtown. This beautiful beach has plenty of space for surfing and kayaking, or simply sunbathing. As one of the quieter beaches, it's a perfect place for families to visit.
Takeaway
From beautiful beaches to family-friendly attractions, there are plenty of reasons to visit Jacksonville, including the year-round sunshine. Many associate Florida with crowded beaches and theme parks, but Jacksonville is a unique city with a tight-knit community.
If you're looking for ways to spend your time during your trip to Florida, check out some of the best things for kids to do in Jacksonville, FL. Don't forget your sunscreen!