Jacksonville, FL, is one of the biggest cities in the country, which means there is always something to do, whether you want to spend a day soaking up the culture of the big city or a day on the beach soaking up the gorgeous Florida sunshine. But what's even more awesome about Jacksonville is that there are so many amazing day trips within less than two hours. Beaches, parks, charming towns, islands, animals, history, culture, food, and shopping — you'll find it all and more when you venture outside of the city limits. Here are 10 top day trips from Jacksonville, FL!
Located just about 45 minutes north of Jacksonville, Amelia Island is a beautiful barrier island that offers a little bit of everything for everyone. Enjoy 13 miles of gorgeous untouched beaches, amazing scenery, and wildlife galore. You'll also find plenty of kid-friendly activities, like horseback riding, boat tours, ghost tours, parks, mini golf courses, bakeries, escape rooms, arts and craft centers, and ice cream shops. Downtown, you'll find plenty of charming shops and restaurants galore. Dine on fresh seafood at beloved spots like Timoti's or The Salty Pelican. Depending on the time of year you visit, Amelia Island hosts several fun festivals and events, like the annual book festival or restaurant week.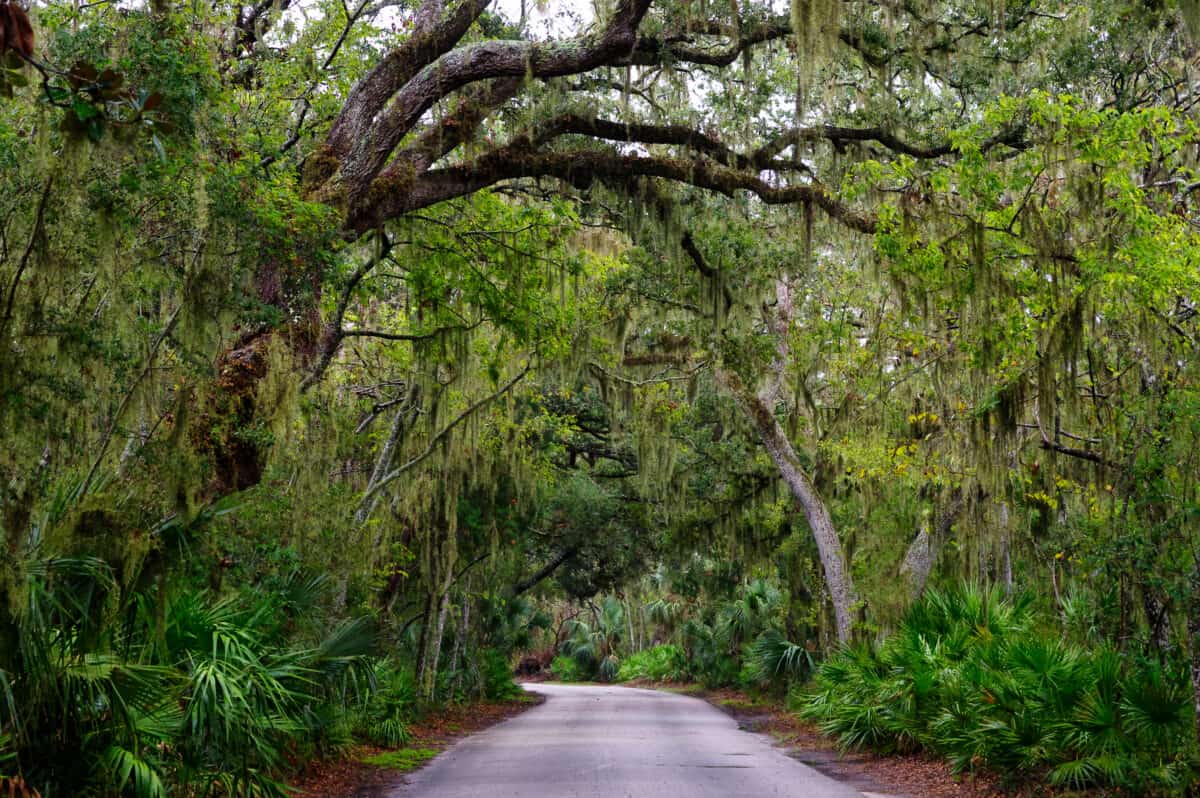 Marineland is located about an hour south of Jacksonville. While it's technically a small Florida town, it's centered around the marine park by the same name. While the park has undergone many changes over the years, today, it's the perfect spot for families who love the water and wildlife. When you visit, you can swim with and spend time with dolphins in their habitats. You can take part in other interactive experiences with animals like tortoises, sea turtles, and sharks, or you can simply watch presentations that take place throughout the day. Want to get out on the water? Marineland also offers kayaking and boat tours. It's the perfect spot for day trips.
Daytona Beach, which is known as one of the biggest racing cities in the country, is about an hour and a half south of Jacksonville. A trip to Daytona International Speedway is a must for NASCAR and other racing fans. You can visit for a big event like the Daytona 500 or simply tour the speedway on an off day and get a glimpse at what goes on behind the scenes. Beyond the speedway, there are dozens of other ways to enjoy some family fun in Daytona. There are beaches, of course, as well as mini golf, escape rooms, watersports, a skateboard park, and eco-tours. You can also visit museums like the Motorsports Hall of Fame of America and the Museum of Arts & Sciences.
Head about an hour and 15 minutes north of Jacksonville, and you'll find yourself on the beautiful Jekyll Island off the coast of Georgia. Much of the activities here focus on outdoor adventures, like boat tours, paddle boarding, bird watching, fishing, and horseback riding, but you'll find some other cool things to do as well. For active visitors, you'll find playgrounds, mini golf, tennis courts, and regular golf. Jekyll Island is home to 10 miles of beautiful beaches, the Georgia Sea Turtle Center, and several historic sites and tours, plus the Mosaic Jekyll Island Museum. Kids will love to cool off at the Summer Waves Water Park.
Fort Clinch State Park is about 45 minutes north of Jacksonville near Amelia Island and the Florida-Georgia state line in Fernandina Beach. It's the perfect family-friendly spot for history and nature buffs. The biggest draw is the old fort, which was used during the Civil War. Visitors can explore the fort and its grounds, plus watch living history presentations. Other things to do at Fort Clinch include hunting for shark's teeth and seashells, walking the nature trails, biking, camping, picnics, swimming, canoeing, kayaking, and watching the unique assortment of wildlife that lives at the park.
The beautiful Ichetucknee Springs is located about an hour and a half west of Jacksonville, and it's the perfect spot for families who love the outdoors but want to get away from the ocean and see what else Florida has to offer. Swimming and tubing around the six-mile crystal clear springs are the most popular activities, but the more adventurous can go snorkeling or even cave diving. The springs are part of a larger 2,669-acre state park filled with beautiful scenery and cool wildlife, like otters, ducks, turkeys, and beavers. There's also a playground for the kids and a restaurant and concessions.
Palatka, Florida is a small town that's just over an hour south of Jacksonville. It's often called one of the most family-friendly small towns in Florida. There's always something going on. Depending on when you visit, you might get to attend the Florida Azalea Festival, the Bostwick Blueberry Festival, or the Rock N Blues BBQ Bash. Palatka has a charming downtown area filled with shops and restaurants. Ravine Gardens State Park is one of the biggest attractions in town. It's home to two 120-foot ravines and some of the most beautiful gardens in the state. Other great spots to check out in Palatka include Riverfront Park on the St. Johns River, the historic Bronson-Mulholland House, and the Rice Creek Conservation Area.
Known as the oldest city in the United States, St. Augustine is about 45 minutes south of Jacksonville and one of the most beautiful and exciting day trips in all of Florida. There's so much to see and do that we don't even know where to start. History buffs will love to check out Castillo San de Marcos or the Lightner Museum. Kids will love the St. Augustine Pirate and Treasure Museum or the many oddities at Ripley's Believe It or Not. You can also tour an old schoolhouse and jailhouse museum, but be careful — the jailhouse is said to be haunted. Speaking of, if you stick around at night, you can scare yourself silly with ghost tours galore. Don't forget to stop by the St. Augustine Alligator Farm and Zoological Park and check out the wildlife housed here. You can even feed the alligators.
Gainesville is about an hour and a half southwest of Jacksonville. This exciting college town is home to the University of Florida, so you'll find plenty of activities, like football games and other sports, as well as live performances at the university. Beyond the school, there's so much to see and do, like the Florida Museum of Natural History. Be sure to check out the ultra-cool Butterfly Rainforest while you're there. If you want to explore nature even further, visit the Kanahapa Botanical Gardens, which sits on 62 lush, beautiful acres. See animals at the Carson Springs Wildlife Conservation Center, or explore Devil's Millhopper Geological State Park, which is essentially an old sinkhole with parts that are thousands of years old.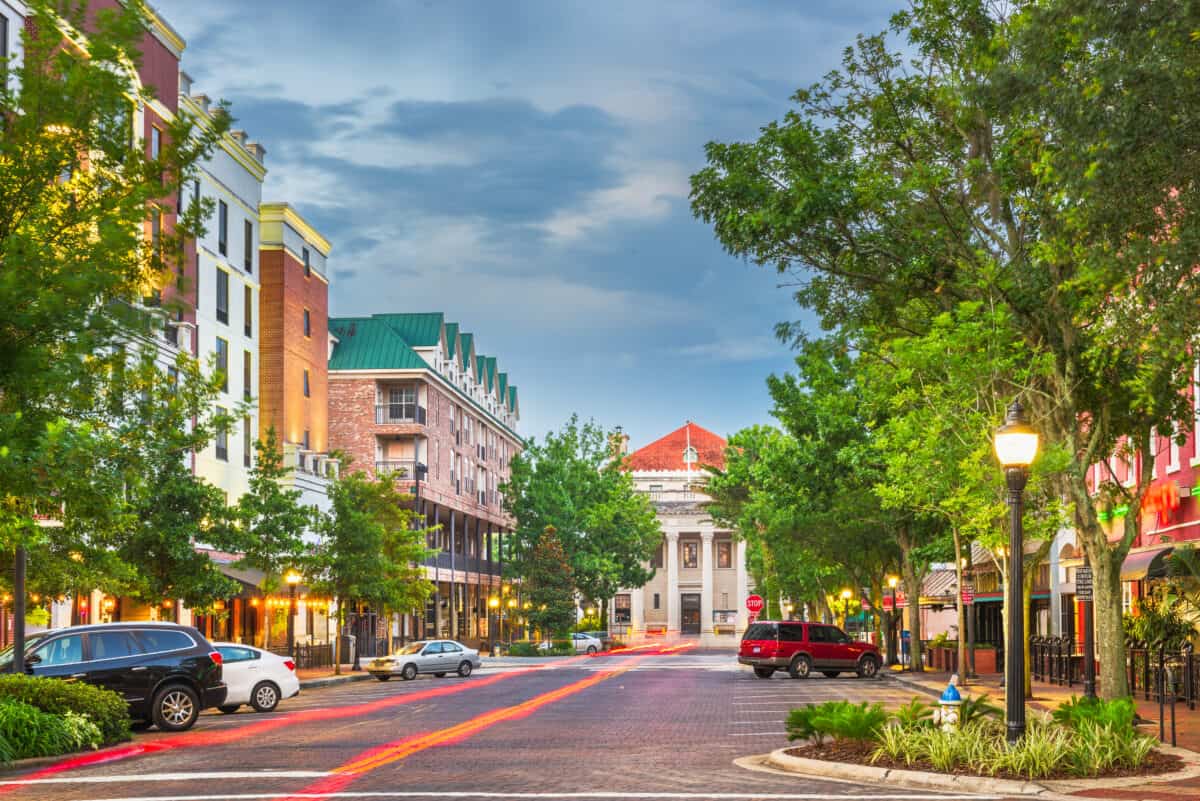 St. Simon's Island in Georgia is just over an hour north of Jacksonville. The family-friendly spot is known for its beautiful year-round scenery and all the history and nature you can enjoy. This includes horseback riding, fishing, golfing, kayaking, and swimming. You can also walk or take a trolley tour to see the island's famous historic sites. For the kids, be sure to visit Neptune Park and check out the Fun Zone Water Park, and you can even bring Fido along to one of the many pet-friendly beaches at St. Simons. Dine on fresh seafood and Southern cuisine at local favorite restaurants like Iguanas, Barbara Jean's, and Coastal Kitchen. Many of the restaurants offer outdoor dining with beautiful coastal views.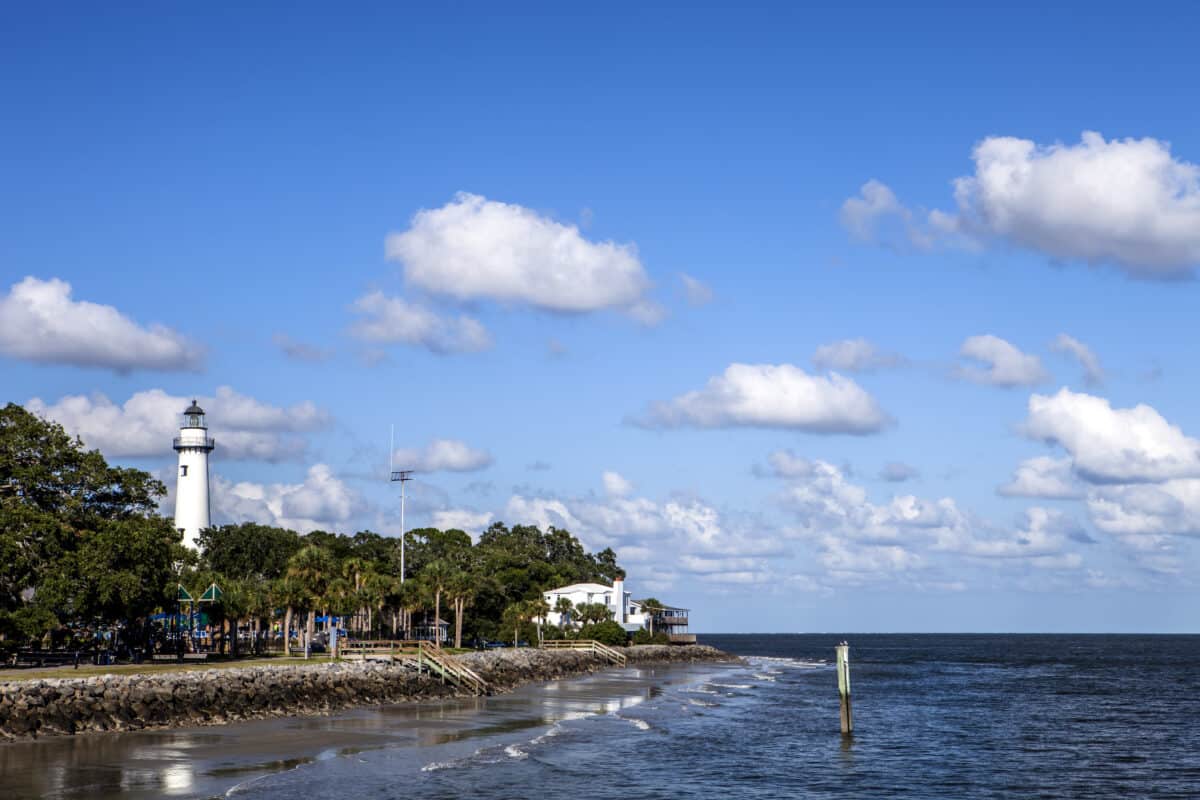 Find more amazing day trip destinations from major metropolitan cities throughout the United States.
The image featured at the top of this post is ©ESB Professional/Shutterstock.com.