Indianapolis is a tourist destination in its own right. You can visit the Soldiers and Sailors Memorial downtown and spend some time in the restaurants located nearby. Speedway is not far away and is home to the Indianapolis Motor Speedway, which has a Hall of Fame dedicated to the people and teams who raced at the track. Looking at day trips is a good way to see how you can escape the hustle and bustle of the city. The top 10 day trips from Indianapolis are just 2.5 hours or less from the city.
South Bend
Day trips from Indianapolis to South Bend will take you right around 2.5 hours. Known as the home of Notre Dame, the city has a deep connection to that university. Even if you don't get tickets to a game, you can visit the stadium and see the famous Touchdown Jesus painting. Corby's is one of the top college hangs outs. This small bar is open six days a week and has a gorgeous tin ceiling. It also appeared in the hit film, Rudy. At the Potawatomi Zoo, you will see tigers and more than 400 other animals. Fans of cars love the Studebaker Auto Museum that sits in the former Studebaker auto factory. End your trip with a sweet treat from one of the South Bend Chocolate Cafe locations.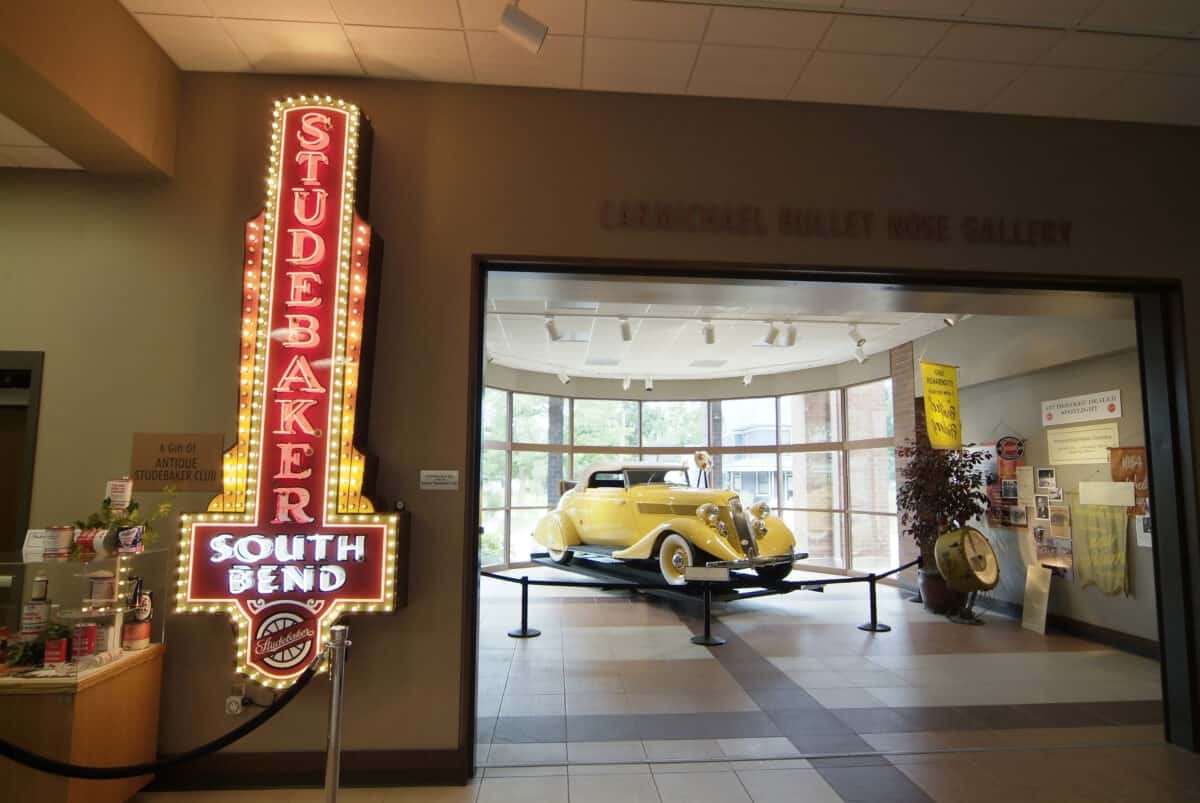 Fort Wayne
When you plan day trips to Fort Wayne, give yourself a little over two hours to get there. The Foellinger-Freimann Conservatory has some of the city's most beautiful flowers. You'll find 25,000 square feet of interior space with more than 1,200 types of flowers on display along with cacti. The Fort Wayne Children's Zoo has more than 1,000 animals living on more than 60 acres of land. You can check the calendar of events to find out about feeding times and special events. You may not know that Fort Wayne was once a military fort, but you can learn about its history at Old Fort Wayne. Old Fort Wayne sits on the original spot of the 1794 fort that the army built. Volunteers dress up in old costumes and take visitors on tours around the fort.
Salem
Salem is not just the name of a city in Massachusetts because Indiana has a town of its own. Less than two hours south of Indianapolis, this small town is home to the Salem Speedway. David Stremme started his racing career here and even set a track record that still stands today. The track hosts regular races and more than 10 special events each year. West Side Tavern is the best place to rest and grab a cold drink. Not only does the tavern offer local beers, but it hosts live entertainment a few times a week. The John Hay Center is a must-see for history buffs because it has a large collection of artifacts from the state's and city's history. You'll also find a trail outside that takes you around some original buildings and replica structures.
Bedford
Only 90 minutes from Indianapolis, Bedford is home to the Bluespring Caverns. The caverns are open from March through October and let you check out the nation's biggest underground river. Once you finish with your boat ride, have fun looking for the insects and animals that call the more than 21 miles of caverns home. The Bedford Limestone Pyramid is one of the more unusual attractions you'll come across. Indiana limestone was a popular building material for many years. This pyramid started as a way for the town's residents to pay respect to the stone. Whether you want to buy decorations for your home or souvenirs for your friends, stop by the Bedford Antique Mall. It is one of the largest malls in the area and has dozens of booths that can take hours to explore.
Mishawaka
Mishawaka is so close to South Bend that some people confuse the two, but it's a separate city and worth a visit. The Riverwalk allows you to get close to the Saint Joseph River and enjoy the scenery. Though you can walk the trail, it also allows you to bring your bike or skates. Henry Frank Park is one of the city's biggest public parks at more than 12 acres. All of the picnic tables are close to covered pavilions and come with BBQ grills you can use for free. You might also enjoy Miami Monkey Island. This Mishawaka landmark requires that you take a boat trip across the water to reach it or use the old stone bridge. The island has a boat launch for those who bring their boats and a playground for kids.
Bloomington
It takes a little over an hour to reach Bloomington from Indianapolis. This college town is home to the University of Indiana at Bloomington where you can watch one of the teams play or check out the historic buildings on the campus. McCormick's Creek State Park is close by and was the state's first official park. With more than 200 sites available, the park makes it easy for you to camp for a few nights and lets you choose between primitive sites and spots with hookups. Canyon Inn is an on-site lodge that has modern amenities and comfy beds. Follow the B-Line Trail for 12 miles to wind your way around Bloomington while leaving your car behind. This trail passes by both museums and restaurants. The WonderLab Museum of Science, Health & Technology is another spot you won't want to miss because it has both outdoor attractions and indoor exhibits.
Porter
People come from all across the state on day trips to Porter, which is home to Indiana Dunes National Park. Though it was a state park for many years, it become a national park in recognition of its history and nature. Ghost hunters often head here during the Halloween season in the hopes of seeing Diana of the Dunes, a murder victim they claim haunts the beach. You don't need to worry about coming across spirits in the middle of the day though, which is the best time to enjoy the sand. The Paul H. Douglas Center for Environmental Education offers guests the chance to learn about the park's environment and volunteers' efforts to protect it. With roughly 15 miles of beaches, the park is a great place to explore and see Lake Michigan. You'll find hiking and biking trails and historical sites, including several homes from the 1933 World's Fair Century of Progress exhibit.
Columbus
Drive south for around 45 minutes to reach Columbus. Former NASCAR driver and now team owner Tony Stewart lived here for many years and built a huge mansion just outside of the town. When you stop by the Visitor's Center, you can pick up a brochure that takes you on a tour of the historic buildings in Columbus, some of which major and famous architects built. The Miller House and Garden was the former home of J. Irwin Miller. This famous philanthropist established an organization that helped pay for improvements around the city. His former home is now open to the public and looks quite similar to the way it looked during its early years. Mill Race Park is the perfect place to visit at the end of your trip as it features an observation tower and multiple lakes.
Muncie
Day trips from Indy to Muncie take just over an hour and give you the chance to explore this historic city. At the National Model Aviation Museum, you'll find hundreds of model planes. The museum is close to the Cardinal Greenways, which run for more than 60 miles. Though you may not want to follow it all the way to Marion, you can walk or ride as long as you want. Albany, Indiana once made more glass than almost any other city. The Albany Glass Museum features a huge collection of those pieces and tells you more about the history of the local company. You won't want to miss the Bob Ross Experience either. Bob Ross lived and filmed his hit "Joy of Painting" show in Muncie. You can now tour his former home and studio.
Crawfordsville
You can spend your whole life in Indianapolis and never visit Crawfordsville, which is a shame because this small town has more buildings on the National Register of Historic Places than almost any other city in the Hoosier State. Founded in 1823, it boasts the 1882 Rotary Jail Museum, which some residents claim is haunted. The General Lew Wallace Study & Museum pays homage to the Major General of the same name. It features a huge collection of memorabilia dedicated to his life. History also comes to life at the Lane Place Antebellum Museum. The house dates back to the 1840s and is now part of the local historical society. On top of the antiques on display, the museum has a silk hat that the former owner wore when he traveled to Washington, DC, for President Lincoln's funeral.
Enjoy your adventures on these day trips from Indianapolis!
***
Find more amazing family-friendly day trips here!
The image featured at the top of this post is ©Sean Pavone/Shutterstock.com.