People come from all across the globe to visit Charlotte, NC, especially NASCAR fans. They can take in a race at the Charlotte Motor Speedway and then head to the NASCAR Hall of Fame as well as check out some of the pro race shops in the area. As much as you love the city, you may find yourself looking for fun things to do in other towns. That is why you should consider one or more of these day trips from Charlotte.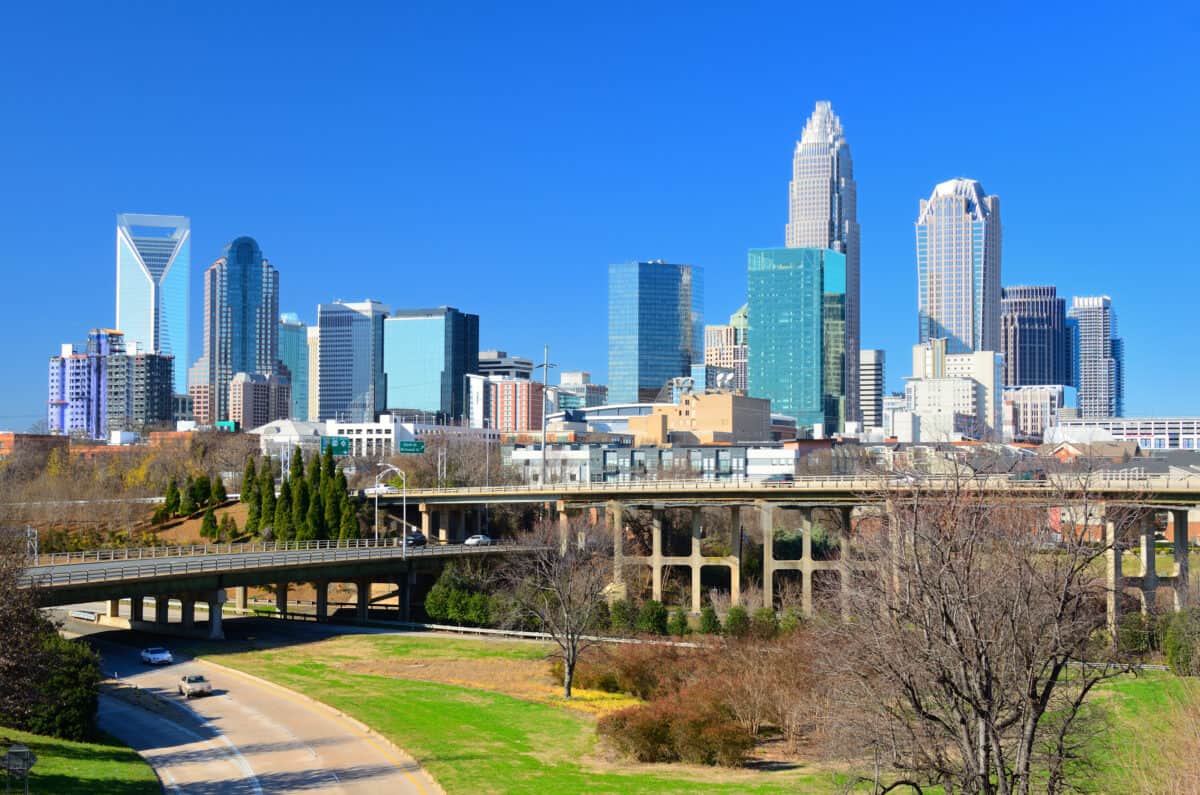 Winston-Salem, NC
You don't need to travel far to reach Winston-Salem because it's only 80 miles from Charlotte. It is one of the three cities that make up the Research Triangle, an area known for its science and tech firms. Old Salem has more historical sites and buildings than you can see in a few hours along with some amazing restaurants. Fans of museums won't want to miss the Frank L. Horton Museum Center. When you buy a ticket, you get full access to all of the sites within the center and the option of signing up for a guided tour. Kaleideum North is another popular attraction that has science and art exhibits designed for kids. You won't want to miss the Travel Adventure section, which helps you take a trip around the world without leaving North Carolina.
Asheville, NC
Also in North Carolina, Asheville is only around two hours from Charlotte. Day trips to this city let you explore the Biltmore Estate, which was once the largest private estate in the country. You can easily spend a few hours wandering through the house and exploring the landscaped grounds. If you love cheese, follow the Western North Carolina Cheese Trail. This trail winds its way through the western region and takes you to some of the South's top cheese makers. Asheville also has a reputation for its restaurants because the city is a melting pot. While you can head to a tapas bar for some small plates, don't miss out on the authentic Indian restaurants or some of the city's microbreweries.
Greenville, SC
Day trips from Charlotte to Greenville, SC, take only two hours. One of the city's top attractions is the Greenville County Museum of Art. It focuses on artwork created by artists from the Carolinas and has pieces you have never seen before. Over at the Greenville Zoo, you have the chance to get close to some of the world's most beautiful animals. You may even get lucky and see the zookeepers feeding some of the babies. Falls Park on the Reedy is the place to go if you want to spend some time outside. This park has several gardens that surround the river along with a waterfall that you can view from different spots. You don't need to worry about finding a hotel either because you can bring your camping gear and spend a night or two in Paris Mountain State Park.
Mooresville, NC
Mooresville is a great place to visit if you want to get home in time for dinner because it's just a few minutes outside of Charlotte. Start your day trip off on the right foot with a stop by one of the small shops that sell Sundrop Freezes. Lake Norman State Park is within the city limits and is home to a huge lake with places for swimming and fishing. During the warmer seasons, many guests like to camp in the park.
Lazy 5 Ranch is one of the more unique attractions in the area because the founders brought in animals from six different continents. You can visit with all of those animals within a few hours. Don't forget about Zootastic Park either, which is a zoo that has exotic animals as well as a train that takes you around the park.
Kannapolis, NC
Also close to Charlotte is the small town of Kannapolis. The Curb Museum for Music and Motorsports honors Dale Earnhardt who lived in the town for years. You have the chance to see one of his famous race cars along with one of the #43 cars that Richard Petty drove during his career. Not far away is the Dale Earnhardt Tribute Plaza. Grab a map and work your way around the town as you see some of the places the NASCAR driver lived and worked. You also have the chance to see a monument built in his honor. Visiting during the spring or summer lets you get tickets to see the Kannapolis Cannon Ballers minor league baseball team play. The Triple-A farm team has a legion of fans and sends players to the Chicago White Sox every year.
Gaston County, NC
Gaston County is close to Charlotte and home to Gastonia, which is the County Seat. It has a farmers market that is open several days a week where you can pick up fresh produce and food made by local farmers. The Dallas Lavender Lane Farm covers six acres and has more than 5,000 lavender plants that produce a fragrant scent as they bloom. You'll love all of the animals that roam through the farm — primarily goats and horses, some of which will walk right up to you. At the Daniel Stowe Botanical Garden, you can explore nearly 400 acres of land and thousands of flowers. The garden is open year-round and houses a conservatory where orchids bloom. Crowders Mountain State Park is in Gaston County, too. Catawba Village in the park offers a look back at the county's history and is conveniently near some of the park's ample hiking trails.
Salisbury, NC
Located just 45 minutes from Charlotte, Salisbury has so much to do that you may want to plan multiple day trips. Start at the Historic Salisbury National Cemetery, which opened in 1874. It is the final resting place for veterans of most major wars and several unknown soldiers from the Civil War. Downtown is where you will find the Rowan Museum, which sits in the town's former courthouse from the 1850s. The museum is one of the oldest buildings in the entire state. Visitors often hit the Gold Mines Historic Park, too. This park covers more than 70 acres and has hiking and biking trails. You won't want to miss some of the sites that date back to the early gold mining days either, including the Russell-Rufty Memorial Shelter and Bernhardt Log Barn.
Seagrove, NC
Roughly 90 minutes outside of Charlotte, Seagrove is a charming little town with a big history. Founded in the 1700s, it was the home of a local potter collective. They established the city because of its gorgeous red clay, which they used in their art. The North Carolina Pottery Center helps you see some of their work and also learn about the town's history. Right outside the center are several studios where you can watch potters at work and pick up some of their pieces to take home as souvenirs. The Table is one of the town's top restaurants and the place to go for breakfast. It is inside of an old hosiery company that dates back to the 1920s. You can also stop by the Four Saints Brewing Company, which has live events on the weekends and local beers on the menu every day.
Davidson, NC
If you want to find day trips that take less than an hour, consider Davidson. It's only 40 minutes from Charlotte and features a historic Main Street that looks similar to the way it did during the city's early years. Stop by 77 Grounds Coffee for a quick pick-me-up and grab lunch or dinner at Brickhouse Tavern, which has some of the state's top burgers. Davidson College is a small private college with dozens of sculptures scattered around its campus. The Pepper Family donated a Rodin sculpture, which encouraged others to follow suit. Though the college changes its displays fairly often, you can still see a few of its sculptures on your visit. The Soda Shop is another must-see. Opened in 1951, it still retains its original look and can make you feel like you're on the set of Happy Days.
Boone, NC
Fans of the great outdoors and nature love Boone, which is only two hours from Charlotte. The Mile High Swinging Bridge is an attraction that will get your heart racing because it sits a mile above the water below. Though not suitable for people who are afraid of heights, you might love the way you feel when you get across the bridge. The Turchin Center for the Visual Arts will get your heart racing in a different way. Attached to the local university, Appalachain State, the museum has gorgeous artwork on display. Linville Caverns are the state's only caverns that are open to the public and have access for handicapped visitors. Not far away is Mystery Hill where the laws of physics do not apply. The Appalachian Heritage Museum is also on-site and lets you take a step back in time as you explore a former home from the 1890s. Boone also boasts several ski resorts with trails that are suitable for beginners and advanced visitors.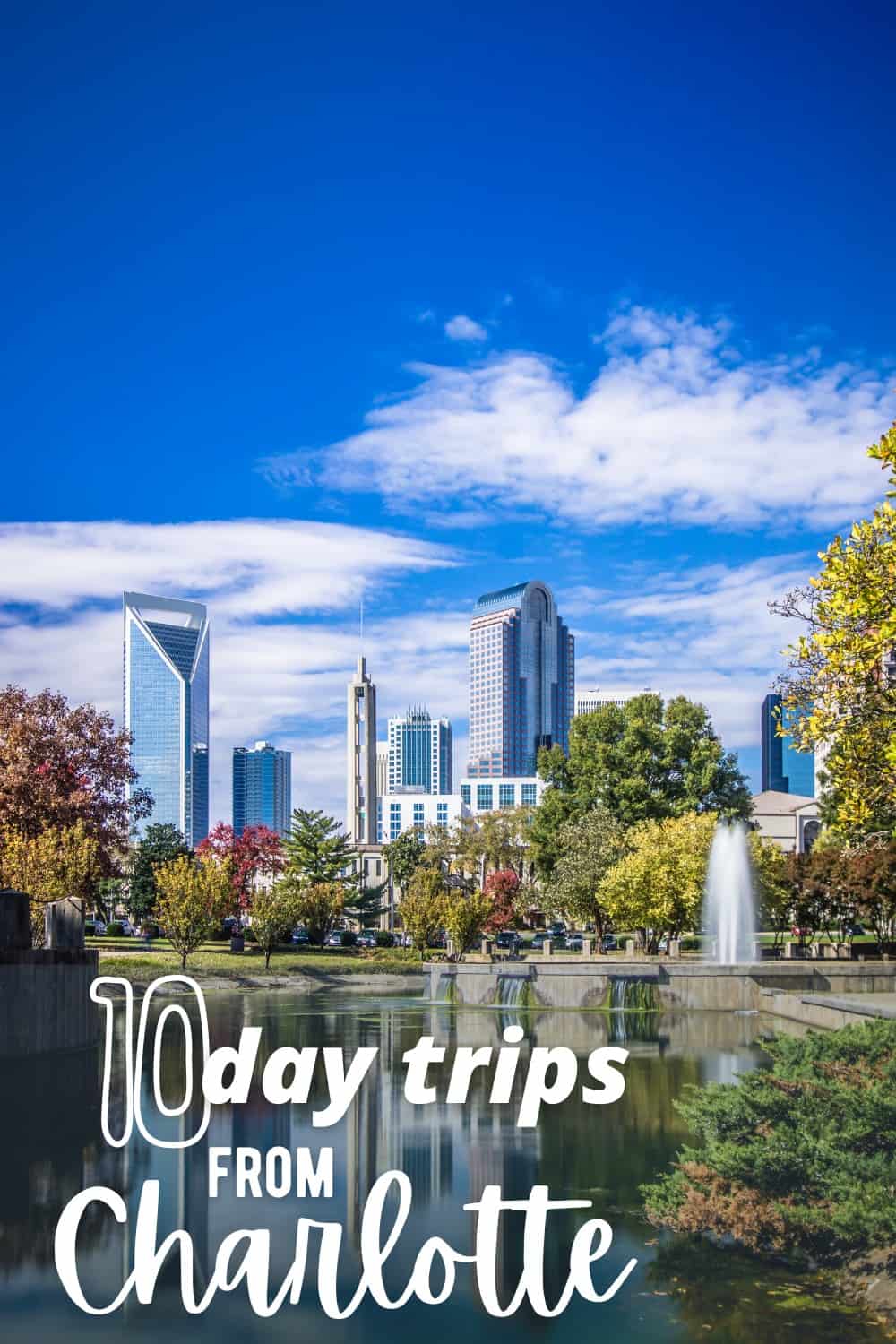 Find more great day trips from some of the nation's major cities here.
The image featured at the top of this post is ©ESB Professional/Shutterstock.com.