Chicago is an amazing city with plenty of things for families to do. You'll find tons of festivals that happen every year along with concerts and comedy shows. Lake Michigan also offers fun activities like renting a paddleboard or kayak and taking a bike trip along the beach. Head over to the Field Museum to learn about science and technology or check out the theater and outdoor spaces in Millennium Park.
YOU MAY ALSO LIKE:
When you want to get away from the city though, you can take one of the popular day trips from Chicago that are only 2.5 hours away or less. Check out some of these top day trip destinations, including Holland, Michigan; South Bend, Indiana; Cedarburg, Wisconsin and more!
9 Day Trips from Chicago
South Bend, Indiana
When you hop on I-90, you're only around 90 minutes away from South Bend. This Indiana city is home to the University of Notre Dame. Even if you don't get tickets to one of the big football games, you can stop by the stadium to see the huge Touchdown Jesus on display. The campus also has tours you can take and is close to Corby's, which is a college hangout that appeared in the hit film, Rudy.
The Studebaker National Museum is one of the city's top attractions. Located on three floors, it covers the history of the auto brand and has exhibits on different types of cars. The History Museum takes a look back at the history of northern Indiana and sits inside one of the city's oldest buildings. Don't forget to swing by one of the South Bend Chocolate Cafe locations to pick up some delicious candy.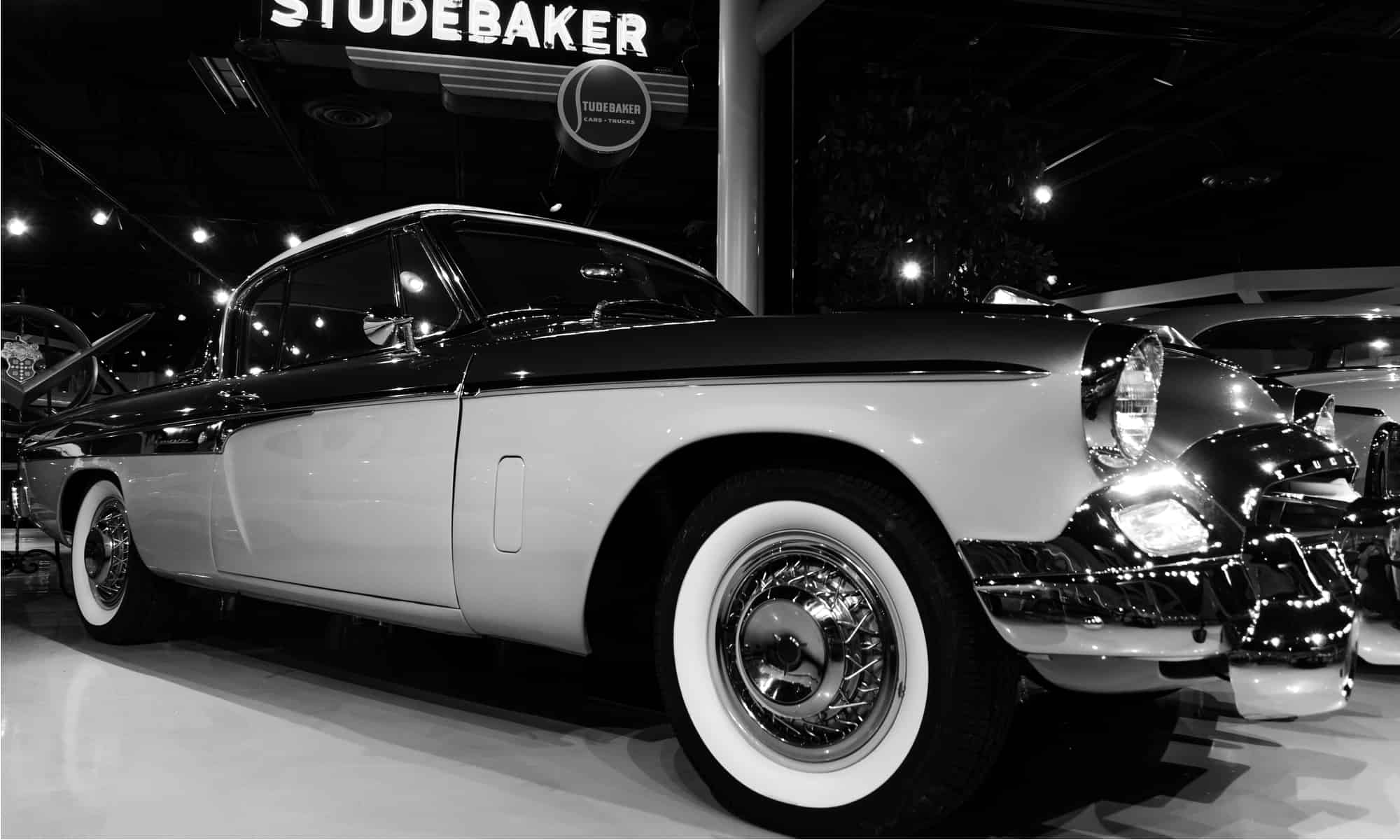 Elkhart, Indiana
Around two hours from Chicago, Elkhart is a small town in northern Indiana. Visitors come from all across the country to check out the RV/MH Hall of Fame and Museum. The museum takes a look back at some of the top RVs from over the years. In the on-site Hall of Fame, you can learn more about the top names in the industry. Many visitors also get a kick out of the Hall of Heroes Superhero Museum. Not only can you find out more about comic book history, but you can also pick up some souvenirs.
Getting out and about is easy thanks to the Wellfield Botanical Gardens. All of the gardens are open to the public and allow you to get close to nature. Stop by the shop to pick out some gardening essentials or snag some flower seeds for your yard. You can also follow the Heritage Trail, which takes you around the Amish community in Elkhart and includes stops at various historic sites.
Milwaukee, Wisconsin
Fun day trips from Chicago are also available when you want to head north. Milwaukee is around 90 minutes away and is home to the Harley-Davidson Museum. If you ever wanted to see some of the oldest motorcycles in existence, now is your chance. The Pabst Mansion is another local landmark. Owned by the famous brewing company, the former home is now open to the public as a large museum.
Lakeshore State Park helps you get away from it all without leaving the city. Covering 22 acres, this state park is in the heart of Milwaukee and sits right on the water. Enjoy swimming and fishing on a hot summer day or spend a cold day cross country skiing and sledding. The Historic Third Ward is the place to go if you're a fan of art. You'll find dozens of galleries and restaurants along with some boutiques.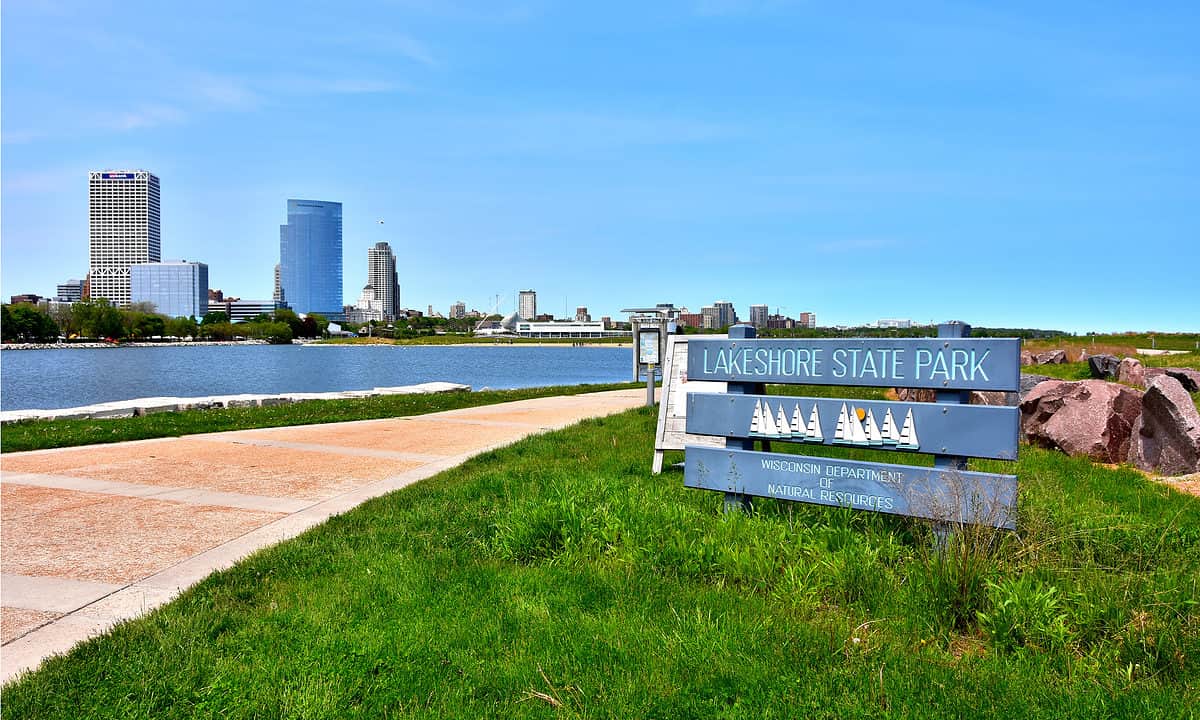 Holland, Michigan
At right around 2.5 hours away, Holland is a fun place to visit. This Michigan city is popular during the spring season when the tulips that Holland locals planted years ago. The Windmill Island Gardens are the best place to see those flowers because it's home to more than 100,000 of them. Not far away is the Macatawa River where you can kayak or canoe and swim and fish.
Nelis' Dutch Village offers fun for both adults and kids. All of the buildings here use Dutch construction principles and help you feel as though you just stepped back into the 18th century. Actors are on hand to guide you through the village, but you can also explore it on your own. Make time to visit the Veldheer Tulip Garden, too. Vern Veldheer started a small farm in the 1950s that featured tulips. It now has more than 80,000 flowers on display.
Rockford, Illinois
You don't need to leave Illinois on your day trip because the state has plenty of fun destinations like Rockford, which is around 90 minutes from The Windy City. The Laurent House is a must-see for architecture fans because it's the only private home ever designed by Frank Lloyd Wright for a wheelchair user. If you love plants and flowers, the Anderson Japanese Gardens allow you to get close to thousands of flowers.
Rockford has a deep connection to sock monkeys, which is why you'll find sculptures of them scattered across the city. It's easy to spend a few hours trying to find them all. At the Sock Monkey Museum, you can see some of the oldest of these monkeys in the world. The museum is also a good place to pick up some sock monkeys you can take back home with you.
Gary, Indiana
Long before they became household names, the Jacksons were just a family who lived in Gary, Indiana. Fans of Janet, Michael, and all of the others can learn about their early history at the Michael Jackson Family Home. This landmark has some of his earliest costumes on display along with other family memorabilia.
Not far away is the Gary Aquatorium, which ranks as one of the top in the state. From dolphins to fish, this aquarium houses most of the marine animals you can name. The Marquette Park Pavilion is one of the city's oldest buildings. It is open to the public as a venue and offers tours you can take of the interior and grounds.
Michigan City, Indiana
Don't let the name fool you because Michigan City is the name of an Indiana town. You'll want to head here before or after you visit the Indiana Dunes National Lakeshore to grab a bite to eat. Once a state park, Indiana Dunes is now a national lakeshore with miles of shoreline. You'll have the chance to rent a boat to hit the water and plenty of chances to lounge on the beach. Some visitors even keep their eyes peeled for signs of the lake's resident ghost.
The Washington Park Zoo in Michigan City is another popular attraction. Thanks to all of the wild animals on-site and special programs, you'll learn more than you ever thought possible. The Old Lighthouse Museum is also close by and gives visitors the chance to tour one of the area's oldest lighthouses.
Gurnee, Illinois
Illinois Beach in Gurnee is one of the best places in The Prairie State for outdoor lovers. You can stay close by in a hotel or book a few nights in one of the area's campgrounds. This beach offers hiking trails and fishing holes along with multiple boat ramps. You can also spend your trip playing in the water. Gurnee also has a Great Wolf Lake Lodge Water Park that offers fun for families. Not only can you stay in the lodge, but you can cool off in the pool and enjoy all of the water rides.
If you're a fan of playing in the water, don't forget about Six Flags Hurricane Harbor Chicago. It is less than an hour outside of Chicago and boasts tons of fun water rides along with a lazy river that is suitable for guests of all ages. You won't want to miss Six Flags Great America in Gurnee either. This amusement park has multiple rides named after your favorite superheroes like the Superman coaster that takes you on a thrilling journey. The X-Flight Wing Coaster is another popular ride.
Cedarburg, Wisconsin
Whether you plan to spend some time in Milwaukee or want to visit a nearby destination, consider Cedarburg. This Wisconsin town is slightly north of Milwaukee and less than two hours from Chicago. It's easy to spend a few hours or longer simply walking around the town and checking out all of the historic buildings and shops downtown. Though the town is fairly small and quiet, it goes all out for Oktoberfest where you can listen to live music and sample beers from Wisconsin breweries.
If you're a fan of wine, plan your trip around the annual Wine & Harvest Festival in the fall. People come from all across the state and some neighboring areas to buy products from local vendors and sample delicious wines. The Cedar Creek Winery is close by and offers specials that include cheap wine flights and full tasting menus. You won't want to leave Cedarburg without stopping by Amy's Candy Kitchen. This popular candy shop offers some of the best candy apples in the world.
Enjoy your adventures when you venture outside the city on these amazing day trips from Chicago!
Get more great family-friendly travel suggestions when you subscribe to the MomsWhoThink.com weekly newsletter!
The image featured at the top of this post is ©Sean Pavone/Shutterstock.com.