Mexico City is one of the oldest cities in the North American continent. It's also the most populated. And that doesn't account for the sheer number of tourists who flock to Mexico City. They come to get a taste of its vibrant culture, beautiful city, and top-tier culinary culture. While there are no Michelin Star restaurants in Mexico City, there are other restaurants worth checking out. There are lots of other culinary rankings and awards that have been earned by these fantastic eateries. The reason there are no Michelin Stars in this metropolis is that the Michelin Guide only covers specific parts of the United States, certain cities in Canada, and certain parts of Europe, the U.K., and Asia.
Some of the recognizable awards in Mexico City include a mention on the 50 Best Restaurants in Latin America list. There's also the "World's 50 Best Restaurants" list. One of the chefs on this list was honored with the title of "best female chef." And other Mexico City restaurants have received recommendations through prominent culinary publications like Condé Nast, and Food & Wine Magazine. Let's dive a bit deeper into the most popular, and deserving of a Michelin Star restaurants in Mexico City.
Rosetta
Colima 166, Roma Norte., Cuauhtémoc, 06700, CDMX, Mexico
We'll start with Rosetta in Mexico City. Just this year, Chef Elena Reygadas was honored as the "Best Female Chef in the World." This award was given out by the World's 50 Best Restaurants. This organization also oversees regional awards like "Best Latin America Restaurants," and "Best Female Chef in Latin America." Reygadas won the latter in 2014, but this newest accolade puts her up there with some of the culinary greats. Reygadas received her training in New York at the French Culinary Institute and opened Rosetta in 2010. The restaurant placed #27 for Latin American restaurants in 2021 and continues to provide a vibrant, and unforgettable culinary experience to locals and visitors of Mexico City. The à la carte menu highlights the local ingredients and classic recipes of traditional Mexican cuisine. Because of the seasonal nature of certain dishes, the menu changes quite frequently.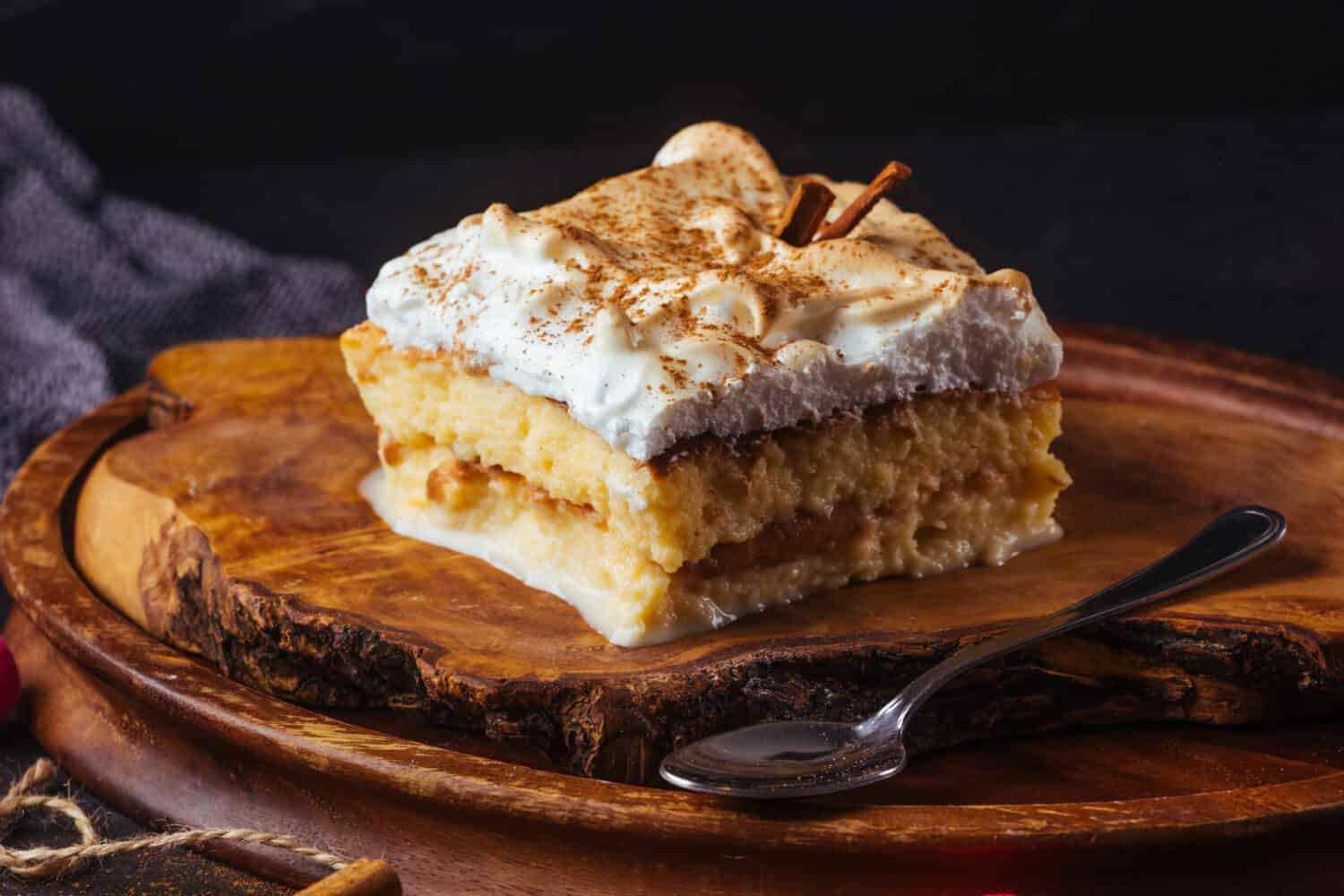 A sample menu would include lots of traditional dishes as well as delicate salads with items like endives, in a vanilla and lemon dressing, fermented carrots in a white mole sauce, and handmade gnocchi with asparagus and tarragon. Save room for their traditional pastries and a delicious trés leches lavender cake. No wonder Rosetta is one of the deserving of a Michelin Star restaurants in Mexico City.
Pujol
Tennyson 133, Polanco, Polanco IV Secc, Miguel Hidalgo, 11550 CDMX, Mexico
Another absolutely deserving of a Michelin Star restaurant on this list is Pujol. Pujol is the creative platform of Chef Enrique Olvera. Oliviera's innovative techniques and dedication to flavor put Pujol in the top ten for the "World's 50 Best Restaurants," in 2021, and in the top five for Latin American restaurants. Chef Oliviera also won the Flor de Caña Sustainable Restaurant Award in 2020, for his dedication to sustainable restaurant techniques and passion for culinary education. Opened in the Polanco neighborhood in 2000, this restaurant has remained a culinary gem.
Because the menu is focused on seasonal ingredients, a lot of it is subject to change. One of its consistent dishes is its mole madres, which feature fresh mole and aged mole along with freshly made tortillas (via World's 50 Best). Inspired by Japanese tasting menus, Chef Oliviera takes guests through a true experience in the form of food. Some of the popular items include sea snail ceviche, rockfish with kohlrabi, pumpkin tamales, Chicana ants, and a lemon verbena custard with fresh raspberries and a yogurt sauce (via Food & Wine Magazine).
Quintonil
Av. Isaac Newton 55, Polanco, Polanco IV Secc, Miguel Hidalgo, 11560, CDMX, Mexico
Quintonil is a Condé Nast Traveler favorite, as well as raved about by Food & Wine Magazine. The latter ranks up there with Pujol for its dedication to indigenous Mexican cuisine and beautiful presentation. It was ranked #8 on the Best Latin America Restaurants in 2021 and made it to #27 out of 50 for the World's Best rankings that same year.
The tasting menu uses seasonal ingredients but focuses on the core tastes and textures of beans, corn, chiles, squash, and mushrooms. Their current menu features a vegetable ceviche in smoked cactus milk, melon and tomato salad, and scallops with brassicas, wasabi, and fig oil. Mains include avocado tartare tacos with chicana ants, and homemade sauces, as well as striped bass, and aged duck. Everyone who's reviewed Quintonil recommends trying their desserts. Currently they offer cactus paddle sorbet, panna cotta with pixtle ice cream, and a crème fraîche with honey and caviar tasting. The tasting menu costs around $267,69 USD per person, adjusted from the peso amount per person.
Contramar
Calle de Durango 200, Roma Norte., Cuauhtémoc, 06700, CDMX, Mexico
Contramar is another Food & Wine, and Condé Nast Traveler recommended restaurant. So, while there are no Michelin Star restaurants in Mexico City, there are quite a few that are still making waves. Contramar's Chef Gabriela Cámara focuses on seafood as the basis of the menu, trading out other meats for dishes, grilled octopus, and other sea-faring creatures. Using the freshest of ingredients, the menu features an array of salads, soups, ceviches, tacos, and handmade kinds of pasta. There are numerous kinds of fish cocktails, as well as main dishes like grilled octopus with green salsa and cactus slivers, traditional contramar fish with chili and parsley, and the option for oysters, or sea urchin. There's a coconut flan, a cheese flan, and several different kinds of pies as well as a fig tart for dessert.
Maximo Bistrot
Av. Álvaro Obregón 65 Bis, Roma Norte., Cuauhtémoc, 06700, CDMX, Mexico
Maximo Bistrot is a farm-to-table restaurant that features traditional Mexican ingredients combined with nuanced, and innovative dishes. Reviewed by Condé Nast Traveler and Food & Wine Magazine, Chef Eduardo García has earned quite a name for himself in the culinary world. García trained under Pujol's Chef Enrique Oliviera, and as a result of his dedication to new-age gastronomy, Maximo Bistrot ranked on the list of Best Latin American restaurants. García uses sustainable crops for his ingredient base, earning himself the Chefs' Choice Award for "best reinvention" in 2021.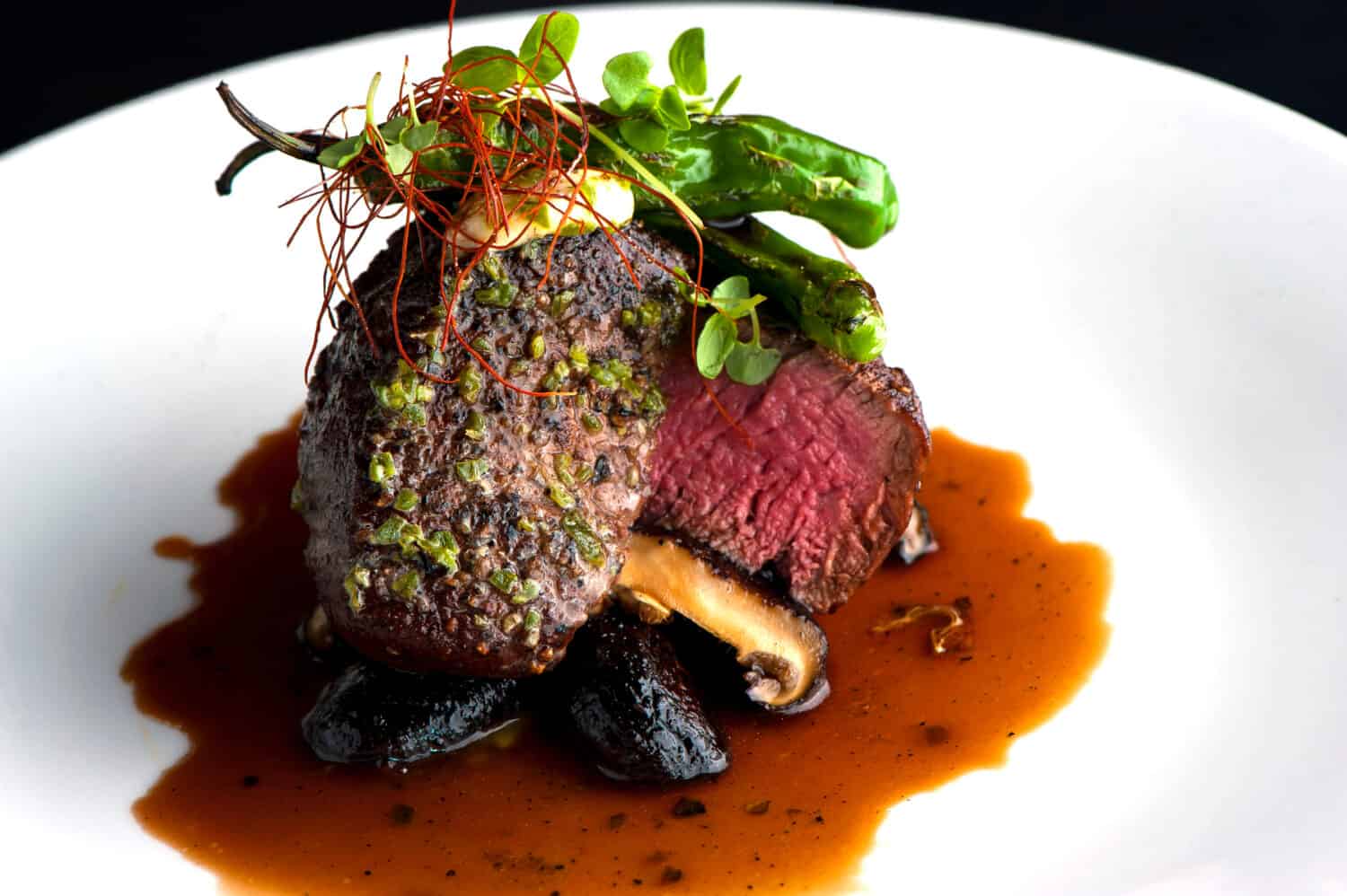 The menu at Maximo Bistrot comes both à la carte and as a tasting menu. Without the wine pairings, the cost per head is $225.21 USD. That number is calculated from the peso amount. The current menu features starters like chicken liver parfait on brioche with peaches and porcini mushroom soup. Try their roasted beets with goat cheese, and sweet onions with whey and compté cheese. There's stone crab with mole, octopus ceviche, lamb birria and jamón ibérico. Heartier entrees include handmade pasta dishes with oxtail, duck and pork ragout, stuffed chicken breast, and Wagyu beef dishes. Don't forget the desserts! Try their chocolate caviar tarte, goat cheese ice cream with phyllo, guava, and olive oil. Or taste their raspberry cheese plate with chamomile crème fraîche spread. Maximo Bistrot combines traditional with new and is definitely one of the deserving of a Michelin Star restaurants in Mexico City.
El Turix
Av. Emilio Castelar 212, Polanco, Polanco III Secc, Miguel Hidalgo, 11540, CDMX, Mexico
El Turix is described as an authentic sampling of Yucatán-style cuisine. The tiny taqueria is located in the Polanco district of Mexico City. Here, they serve classic dishes like sopa de lima and their famous take on cochinita pibil. Cochinita pibil is a slow-roasted pork dish in an anchiote spice and citrus rub. Topped with freshly pickled onion, and sour oranges, this dish is served in tacos, on tortas, and panuchos. Reviewed and recommended by Condé Nast Traveler, and Bon Appétit Magazine, this eatery is truly at the heart of some of the best food in Mexico City.
The image featured at the top of this post is ©Marcos Castillo/Shutterstock.com.