While there are currently no Michelin Star restaurants in Atlanta, Georgia, that is about to change. The Michelin Guide is one of the more famous food awards due to its international presence. They award stars based on the quality of the food and the overall impression of the restaurant. There are also other honorary ratings for sustainability and affordability. In July of 2023, The Michelin Guide announced that they are going to start reviewing and rating in Atlanta, Georgia. The International Director of Michelin, Gwendal Poullennec describes the city as a "culinary powerhouse," and the growth of the Michelin Guide is quite a big deal. Previously, Michelin only covered certain parts of the United States, though it has also recently announced its intentions to start rating in Colorado, as well as Miami. 
Another award worth keeping track of is the James Beard Culinary Award. Restaurants and chefs earn awards after a thorough judging process. And there are both semifinalists and finalists in multiple categories. Some of these categories include regional "best chef," and "outstanding restaurant," among others. James Beard awards based on new criteria. This Is to ensure that awards are being given to chefs, and restaurants, that represent the best of the best in terms of their mission, values, and inclusivity in the kitchen. Those standards go beyond the food being made.
The restaurants included on this list have been reviewed or shortlisted by the James Beard Foundation. And while none of them have Michelin Stars yet, these are some of the restaurants that many locals believe could be one of the Michelin Star restaurants in Atlanta, as found in a survey collected by Eater. Let's learn more about these unique dining opportunities in Atlanta, Georgia.
Little Bear
71 Georgia Ave SE Unit A, Atlanta, GA 30312
Little Bear is a cozy neighborhood eatery that offers a seasonal menu and a great drink selection. Its chef and owner Jarrett Stieber has earned accolades the likes of the "Zagat National 30 Under 30 Award", and a mention in the StarChefs of Atlanta in 2023 nod. Steiber was also a semifinalist in the James Beard Awards for the title "Best Chef: Southeast" (via Tasting Collective). Little Bear received the Eater Award for "best new menu" in 2021 and continues to be a leader in the sustainable food efforts of local Atlanta eateries. On the Eater survey, Little Bear is predicted to be up for at least one Michelin Star.
Speaking of their menu, Little Bear's food is categorized by the sections "savory," and "sweet." The current savory offerings start with options like chilled soups, salad with coffee tahini dressings, and a chicken liver custard with pickles, and hot sauce. There's seasonal ratatouille with harissa broth and herbs, sweet n' should eggplant with pork sauce, strawberry dressing, and peppercorns. Try their peach sambal chicken, or sausage with fried rice, mushrooms, shishito peppers, squash, and dill. The flavors are varied and vivid, with creative pairings and thoughtful presentation. Moving onto the sweets, save room for housemade blondies with whiskey milk, red pea panisse with pickled blueberries, spicy granola, or golden curry custard with meringue, peaches, nasturtium sauce, and other "pretentious flowers," their words, not ours! It's easy to see why Little Bear is on the projected list for future Michelin Star restaurants in Atlanta, Georgia.
Lyla Lila
693 Peachtree Street, NE Unit 118, Atlanta, GA 30308
Lyla Lila is another one of the deserving of a Michelin Star restaurants in Atlanta, via the Eater survey. Lyla Lila was up for the "outstanding wine and other beverages" category in the 2023 James Beard Awards (via Resy). Their chef Chef Craig Richards was up for the 2022 James Beard Award under the "best chef: southeast," category. This upscale restaurant is located in midtown Atlanta and serves Southern European food. They focus on seasonal, and local ingredients for their menu. Lyla Lila is dedicated to both hospitality and creating high-quality food.
Their menu features a nice spread between vegetarian and meat-based dishes. There's also an array of flavorful desserts. Start off with rosemary ciabatta with a smoky olive butter and sea salt combo. There's broccoli and fennel salad, a peach, beet, heirloom tomato, and chicken liver tartine, crispy artichokes, and Wagyu beef tartare, among many other delicious offerings. For mains, sample their duck lasagna with carrot-coriander pureé, squid ink spaghetti, scallops, snapper, and veal. Sweet treats include a lemon cheesecake with ginger snaps as the crust, cannolis with ricotta cheese, candied oranges, and pistachios, tiramisu, chocolate mousse, and gelato or sorbet options. Their alcohol list is extensive and their cocktail menu features unique pairings and creative ingredients. No wonder it's won some awards!
Gun Show
924 Garrett St, Atlanta, GA 30316
Gunshow's Chef Kevin Gillespie was nominated in 2022 for the "outstanding restauranteur" category in the James Beard Awards (via Explore Georgia). The restaurant has also repeatedly made it on Eater's list of "essential restaurants in America." It is described as "a dinner and a show, all in one." Gunshow features dishes being prepared in real-time for dinner goers. There's also a bar car where mixologists can discuss their art as they create their concoctions. The dining room features a wide open kitchen space and communal tables. There's always something to learn and see at this unique restaurant.
The menu changes depending on seasonal ingredient availability. A sample menu includes starters, mains, and sweet dishes at the grand finale. Begin your Gun Show experience with sweet bread served with goat yogurt, cucumbers, and shishito peppers. There's softshell crab in a ramp gribiche cold egg sauce, duck bao, beef tartare, and oysters served with watermelon chamoy. For heartier dishes, enjoy their fried bison in foie gras gravy, or their pastrami lamb ribs. There's also golden tilefish with lamb sausage in a lobster bearnaise reduction sauce. For desserts, take your pick from cream puffs with pimento cheese wiz, banana pudding, brioche brûlée french toast, or strawberries over sesame rice.
Miller Union
999 Brady Ave NW, Atlanta, GA 30318
Miller Union is a new American eatery that serves seasonal ingredients in traditional and innovative Southern dishes. Its chef and co-owner Steven Satterfield won the Best Chef: Southeast" in the 2017 James Beard Award cycle. Miller Union has been open since 2009 and made its way onto the notable lists of Eater, Bon Appétit, Esquire, and Food & Wine Magazine. Chef Satterfield dedicates his time to supporting local farmers through his restaurant model, focusing on organic, seasonal produce to create his refined yet approachable menu. These values are apparent in the homey environment of the converted industrial warehouse where Miller Union operates.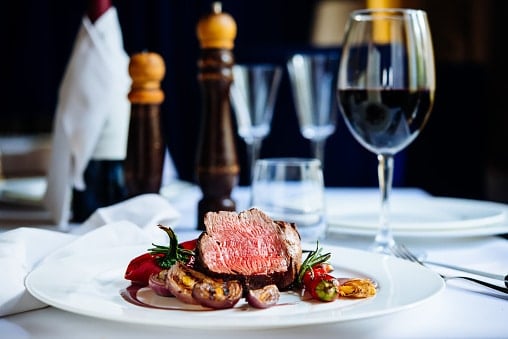 The menu begins with charcuterie boards and mezze platters. There's pork belly, fish croquettes, cornmeal fried okra, and some beautiful seasonal salads. The main dishes feature a seasonal fish plate served with vegetables in a sweet corn soubise. There's sautéed quail with cornmeal and scallion griddle cakes, roasted poulet, grilled pork loin, and roasted poulet rouge with stone fruits, feta, and za'atar. Try their Georgia shrimp with a fresh salad, or their grass-fed steak. Sides include okra, creamed corn, butter, beans, and potatoes. And for the most important section, desserts feature chocolate sorbet buttermilk cake, rum cake with peach compote, and raspberry vanilla glazed donuts with streusel and varying ice creams. No wonder Miller Union is Eater's survey of potential Michelin Star restaurants in Atlanta.
Lazy Betty
1530 DeKalb Ave. NE suite F, Atlanta, GA 30307
Lazy Betty is an Atlanta-based tasting menu experience. Its chefs Ronald Hsu and Aaron Phillips were semifinalists for the regional "best chef" category in the 2023 James Beard Awards. Prior to this, the restaurant was up for the "best new restaurant" category during the 2020 awards cycle.
In a push for further inclusivity in its dining atmosphere, Lazy Betty recently received its Sensory InclusiveTM Certification. Given out by the non-profit KultureCity, this certification helps to provide positive experiences for people with sensory issues across all ages and backgrounds. The training helps restaurant staff learn how to work with individuals with special sensory needs. There are also resources like noise-canceling headphones, cue cards, and fidget toys available to guests who may need them (via FSR Magazine). The values of the restaurant extend far beyond just the creation of good food. No wonder it's on Eater's reader predictions for Michelin Star restaurants in Atlanta.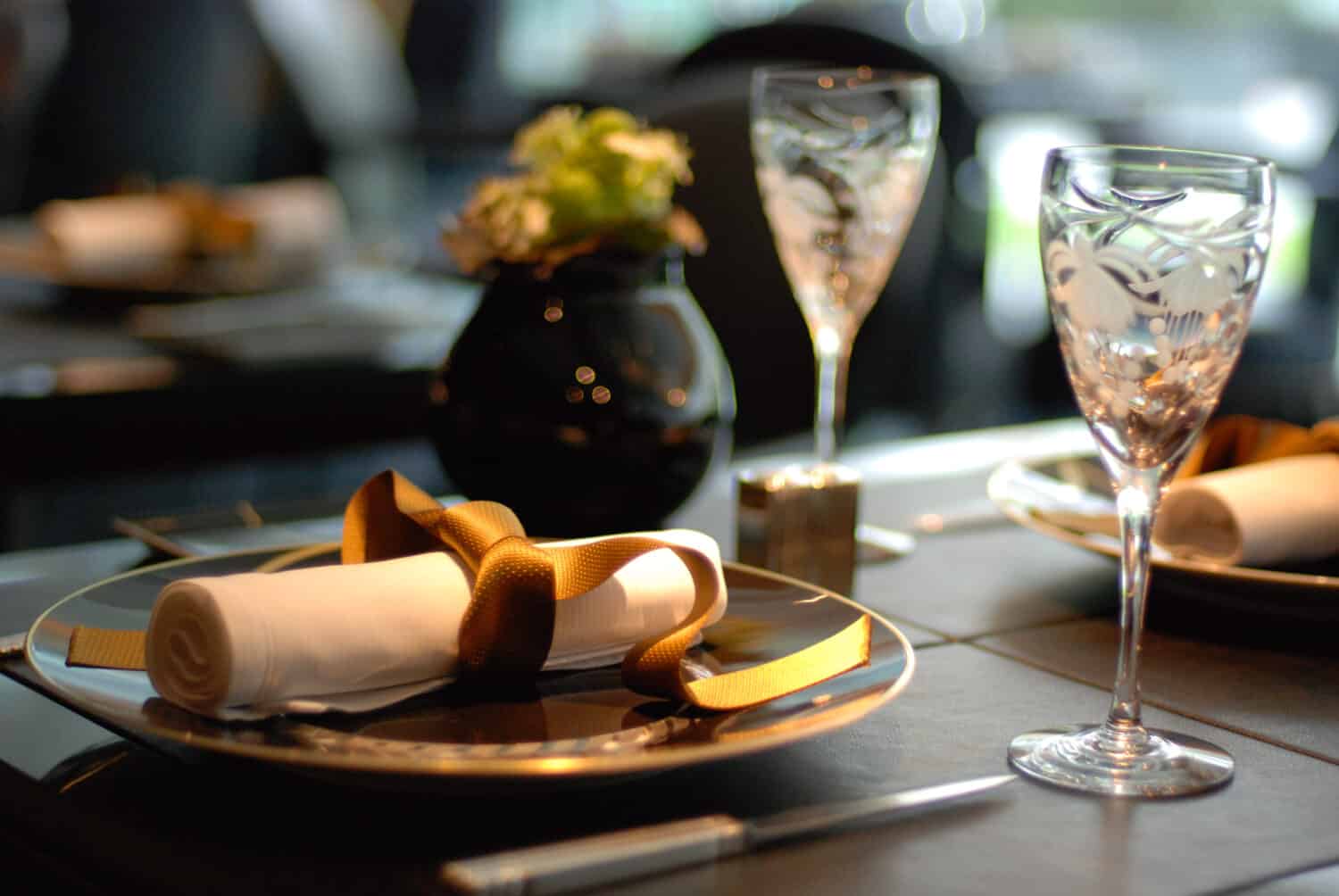 In terms of Lazy Betty's menu, the four-course option costs $155 per person. The seven-course menu option costs $205 per person. The wine and alcohol pairings increase this total by between $70-$145. There are vegetarian substitutes available as well. A sample menu includes items like asparagus in a parmesan sabayon, with ramps and herb seasoning, and sweet corn ravioli with corn pudding. There's Australian truffle risotto, scallops with puff pastry and chive bearnaise sauce, roasted duck breast, and black truffle ribeye. Be sure to try their orange vanilla sponge cake with strawberry consomée and coconut mint yuzu sorbet. There's also tropical mousse with pickled mango and whipped lime ganache.
The image featured at the top of this post is ©Kzenon/Shutterstock.com.